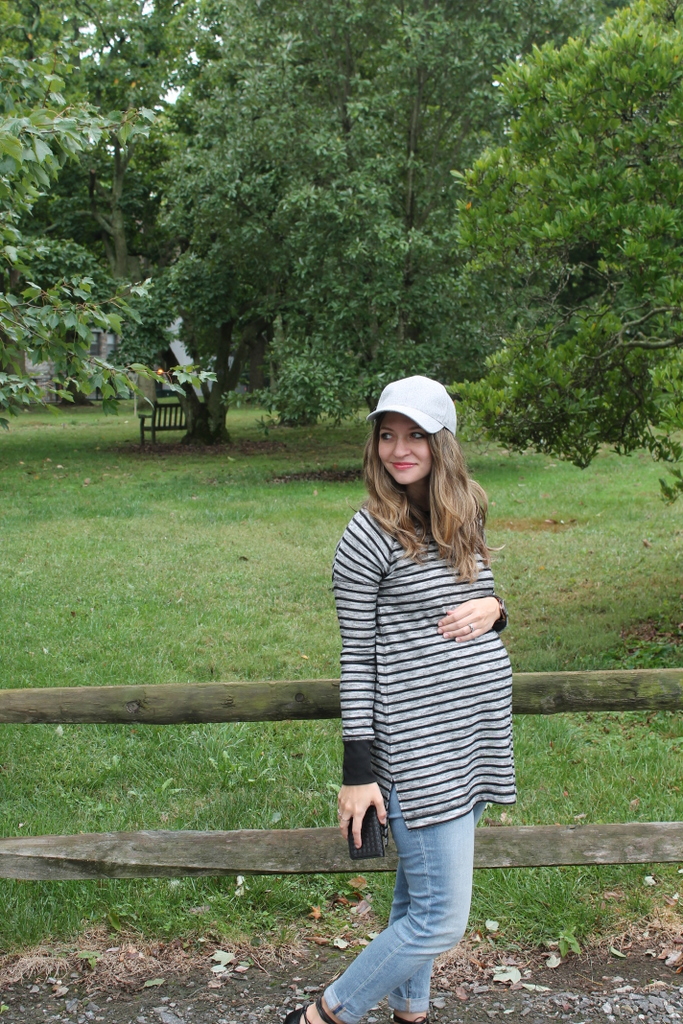 Sorry about the lack of posts these few days (I've been trying to keep myself to a schedule of posting at least 3 times per week) but I feel like we've been living at CHOP lately. Amelia had a sleep study last Thursday where we had to spend the night at the hospital (all still looks great!), then she had an appointment with ENT yesterday (where we found out she'll probably need another tube in the left ear… I know there are worse things but for all of the surgeries she is already going to have to have, it's never fun to add another one, no matter how small), and today we have an appointment with the allergist to finally figure out what her allergies include… we already suspect tree nuts and strawberries and have been prescribed an Epi Pen Jr. but it will be nice to finally know for sure what they are and the severity of each.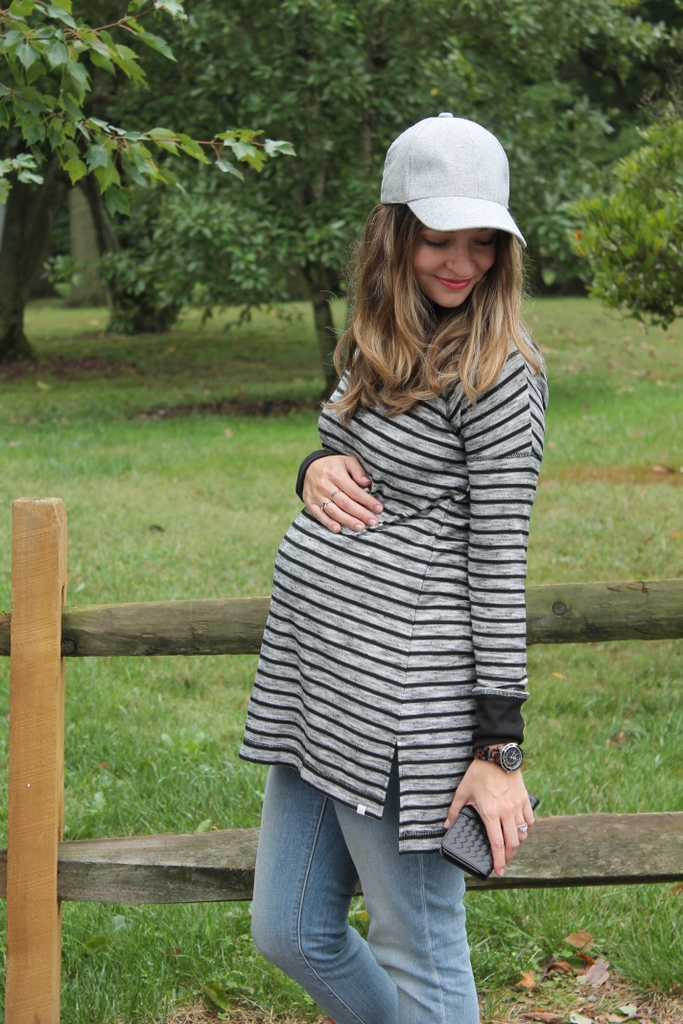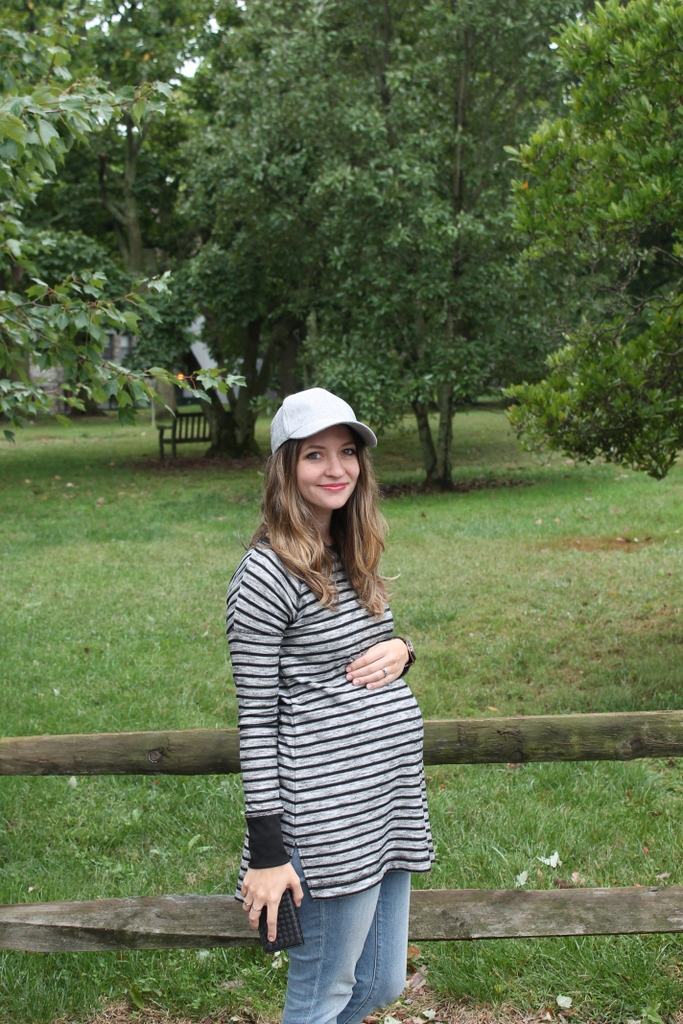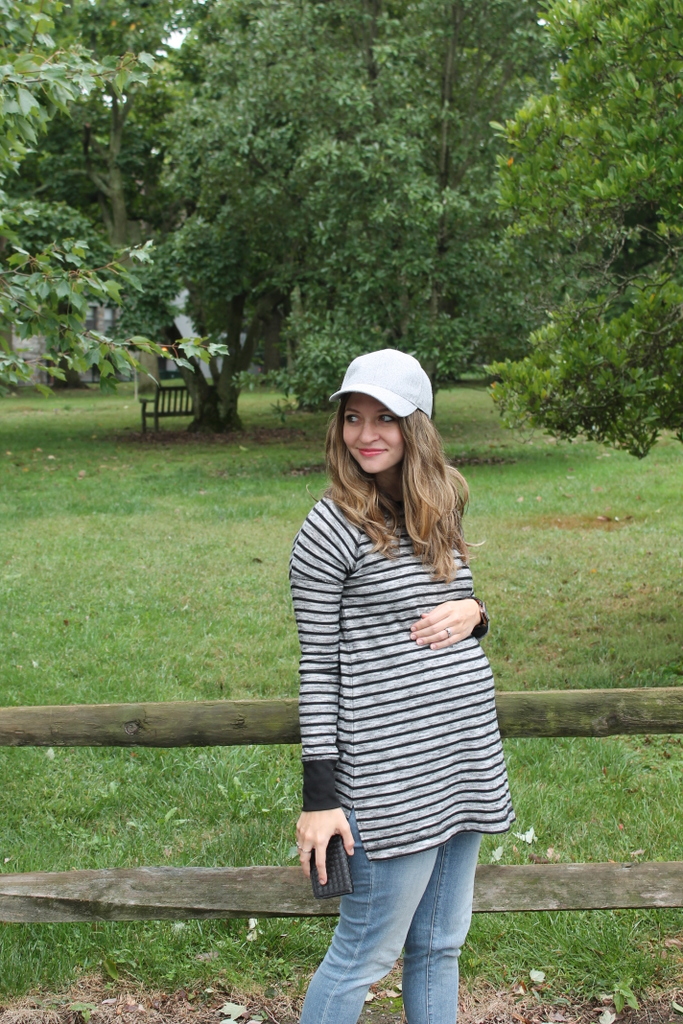 This tunic sweater isn't maternity but it's the perfect length for covering this bump (its perfect for leggings, too, and it comes in two more colors!)! Also, I've been wearing this baseball hat on repeat since I got it. Honestly I almost put this hat back on the shelf instead of buying it (because I really didn't think I'd need another hat or that I'd wear it enough) but Joe talked me into getting it and I'm so glad he did (and it's only $19!)!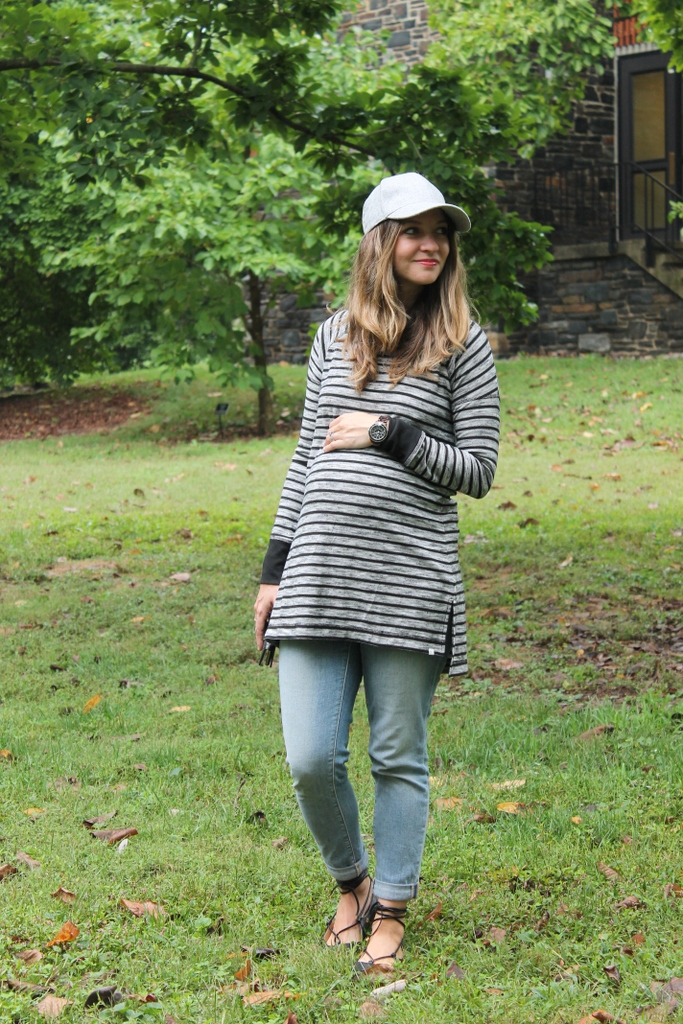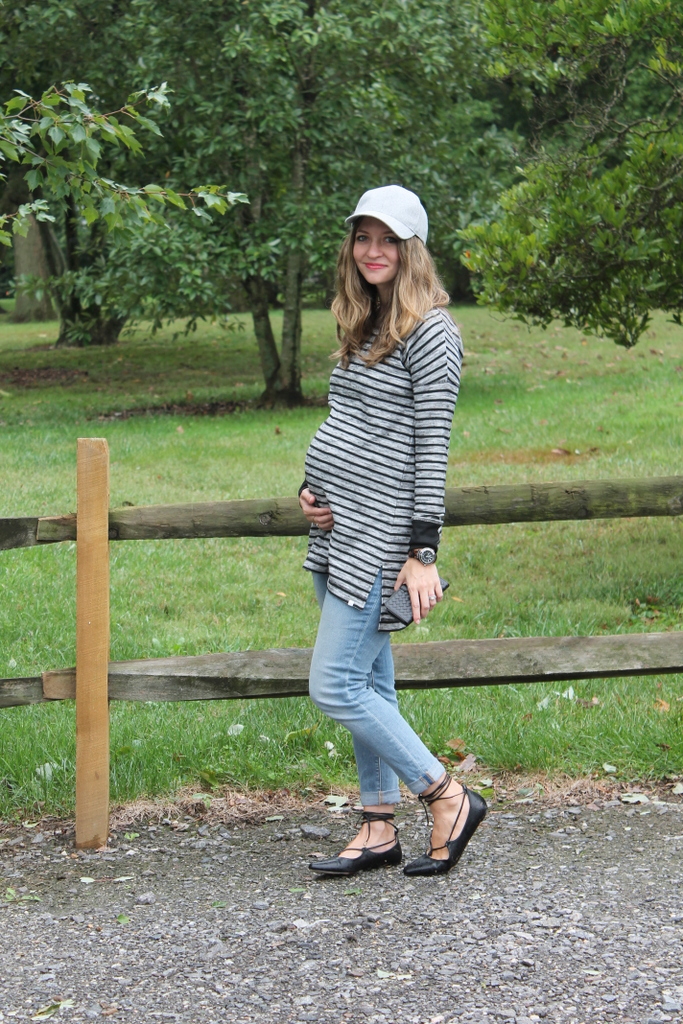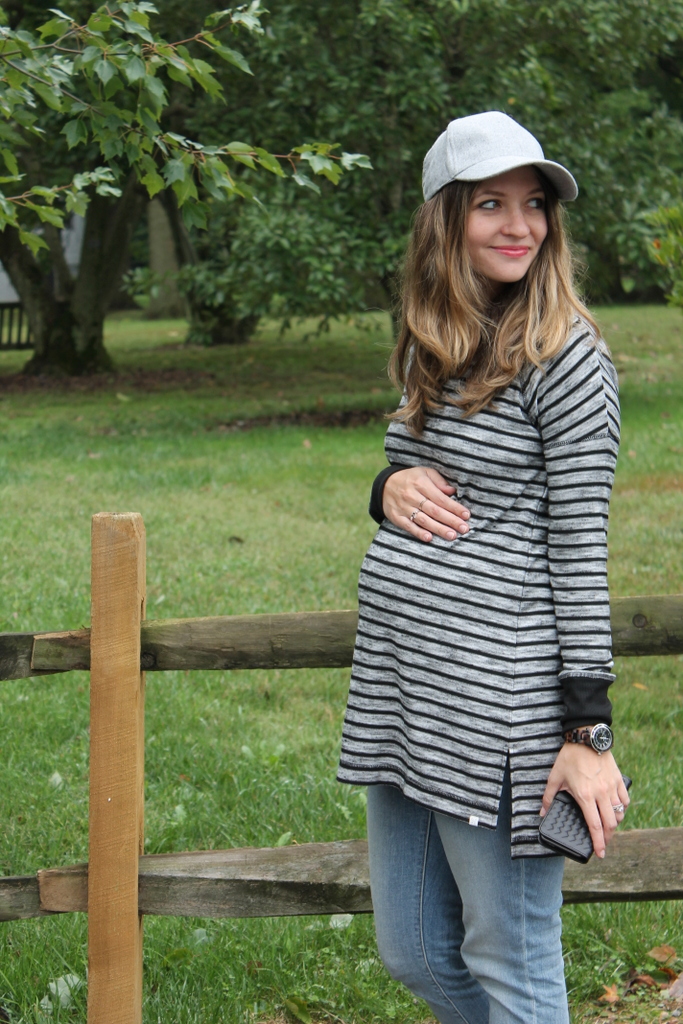 sweater: Nordstrom, jeans: A Pea in the Pod, flats: JustFab (similar here and here), hat: Nordstrom, watch: Fossil (old)
Does anyone have any fun fall activities planned for this week? I feel like fall is such a short season and even though it's not over for a while yet, I always think October is the best month for squeezing everything in as the weather is usually best then and the fall foliage is at its peak. Things have been so crazy lately with Joe traveling, our anniversary trip, Amelia's doctor appointments, and trying to get everything in order for the new baby (we're not even close to being ready) that we haven't really been able to fit much in as far as fall activities go (or anything else, for that matter). We did take Amelia to our local farm/orchard yesterday, though, and we got some cider doughnuts and caramel apples and walked around with hot chocolate and hot cider which was really nice! I'm really hoping to go apple picking (I've never been) by the end of the month so here's to hoping we can squeeze that in somewhere! And maybe if I get really good at this balancing act/time management thing I'll even get some grocery shopping and meal planning done (I've definitely fallen way off the wagon there)! Thanks so much for stopping by! I hope you all have a great day!
❤Britt