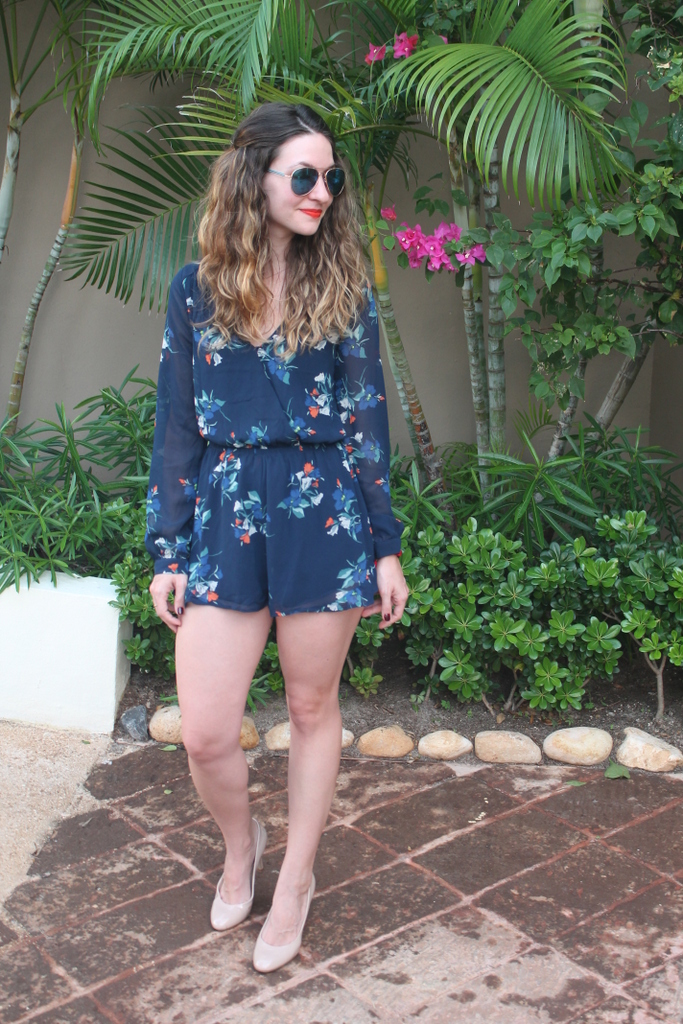 I'm not usually one for rompers, not because I don't like them (I think they look phenomenal on other people), but because they never seem to fit me quite right. However, I found this one last week during one of our trips to Nordstrom and I'm in love! I love the sheer long sleeves, the ruffle hem of the shorts, and the pretty floral print (they make this same romper in a few other color options, too!)! Rompers are all over the place right now! In this particular case, I went out looking for a dress for Mexico and there were about 4 rompers for every 1 dress I could find (in Nordstrom, at least). What's your take on rompers?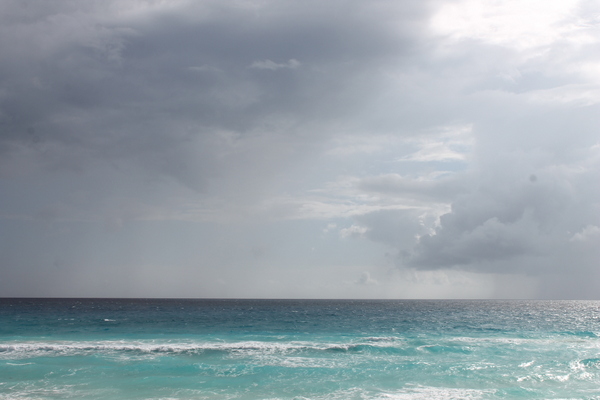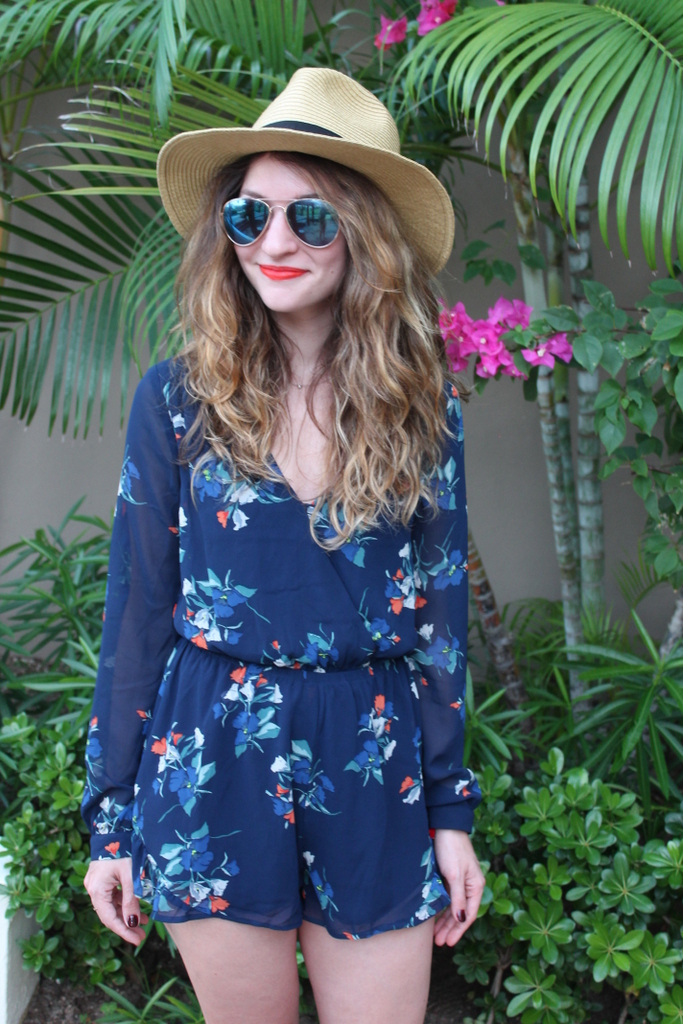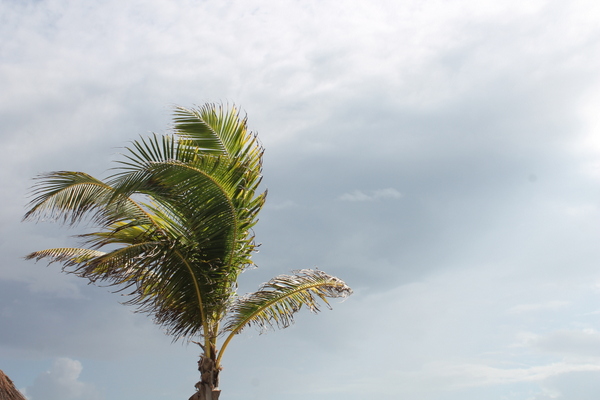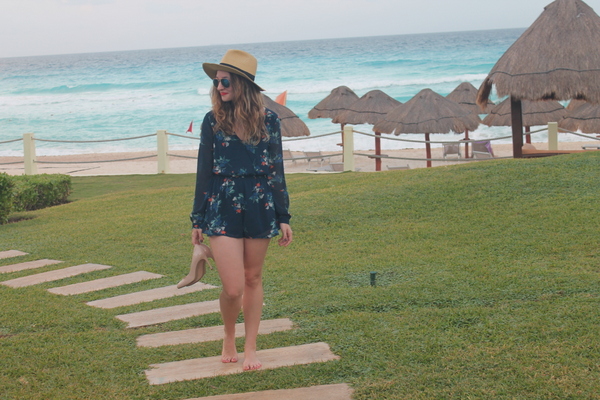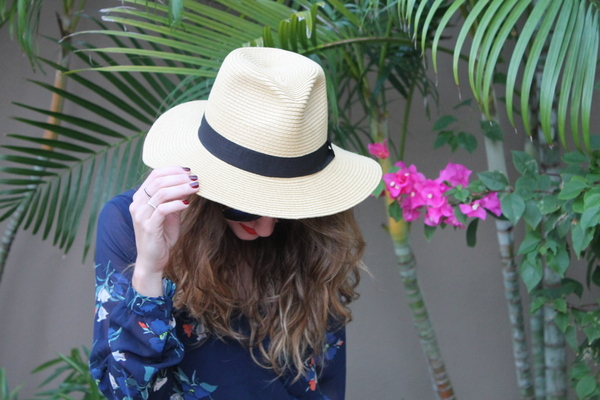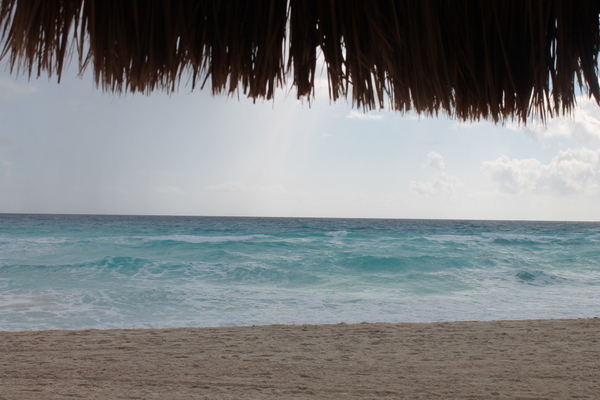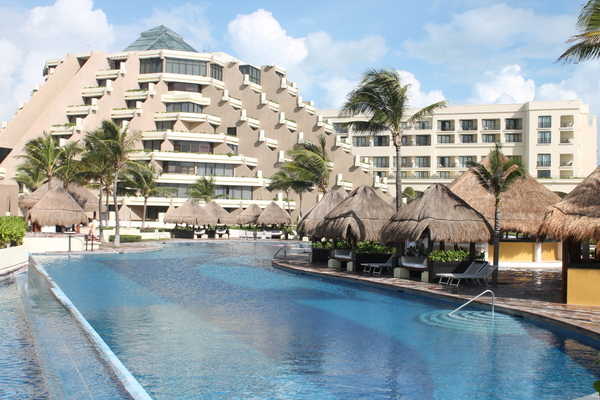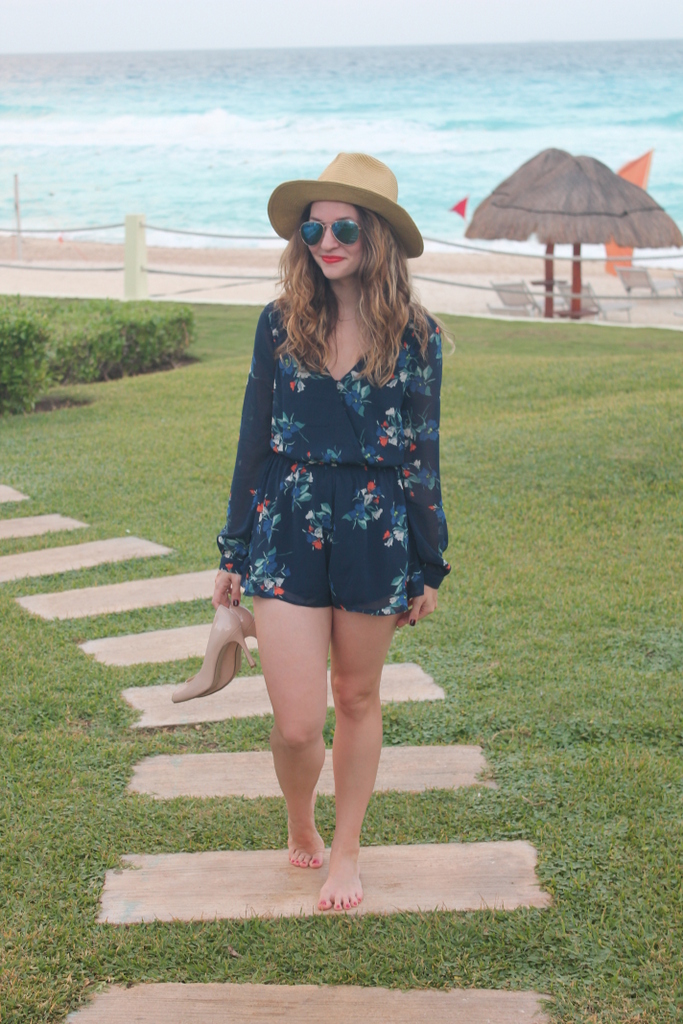 romper: Nordstrom, hat: Nordstrom (similar here and here), pumps: Steve Madden (old), sunglasses: Nordstrom, lips: Nars lip pencil in red square
We did a terrible job this trip of taking pictures with the actual camera, and, believe it or not, these are literally the only ones we took! If you follow along on Instagram though, I was much better about posting there. It's always easier to take pictures on my iPhone, especially when you're going back and forth from the beach and the pool, you don't want to be lugging around a big camera… or exposing it to that heat. In any case, our hotel was beautiful and we had a really good time, though it was a little too close to Christmas- we've been running around like crazy since getting home! On another note, can you believe that there are only two days left in 2015?! Do you have any fun plans for New Years Eve? Are you thinking of any resolutions for the New Year yet? I'm trying to get mine in line!
❤Britt