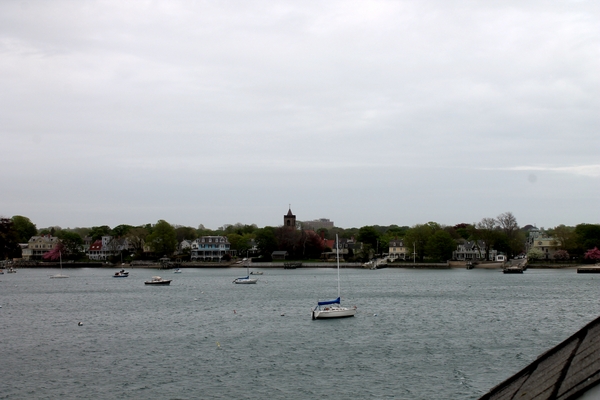 The view from our hotel balcony. We stayed on Goat Island which was less than a 5 minute drive to downtown Newport (our hotel had a shuttle and ferry service so we didn't have to drive)- it was perfect! It was threatening rain when we arrived on Friday afternoon so we took advantage of the spa at our hotel 🙂 I had a facial which was wonderful & I think Joe fell asleep during his massage!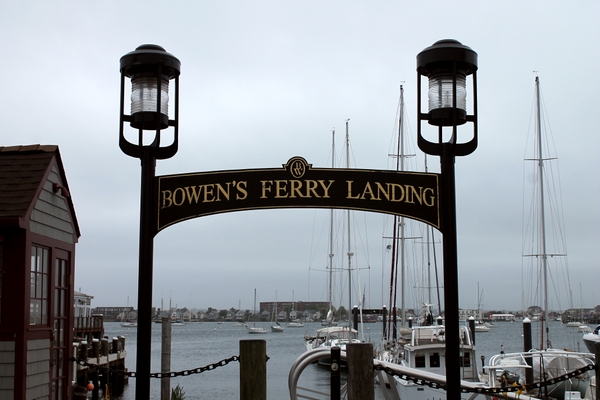 This is where we spent a lot of our time. It's so pretty and there are so many restaurants and shops here you don't really have to go much farther.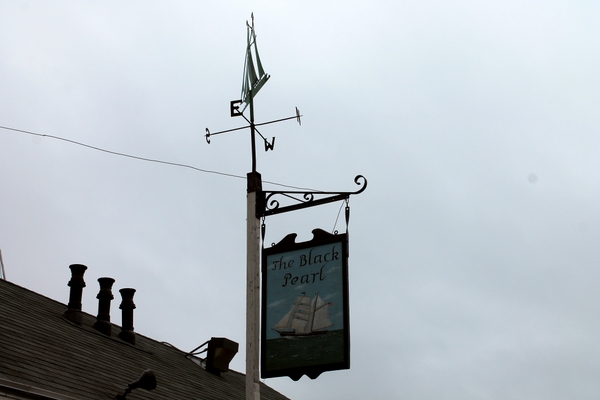 The Black Pearl looked like the inside of a pirate ship (it was really cool) and had the best clam chowder!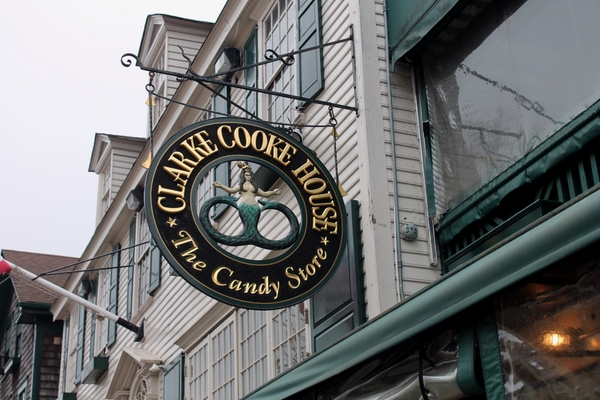 The Clarke Cooke House is a must-see in Newport. We ate in The Candy Store (their marina level restaurant and bar) and the view was phenomenal and the food was really good!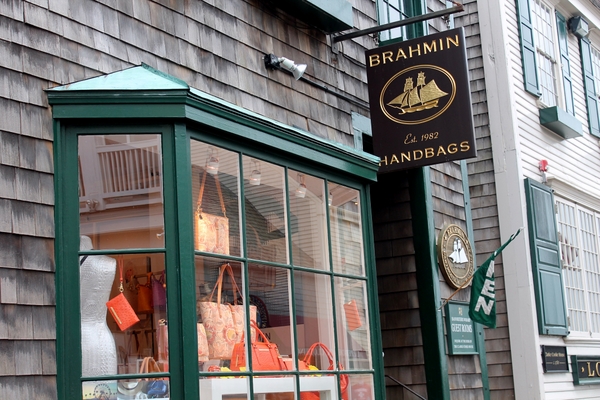 My new handbag obsession continues (see this post for my favorite Brahmin bags)… lucky we stopped in here because Molly gave us some really good suggestions for where to eat.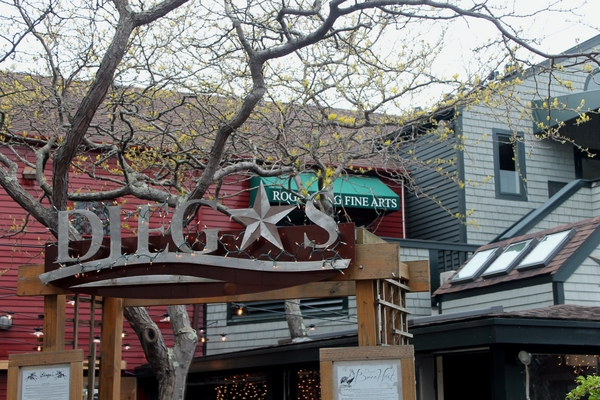 This night was Joe's favorite meal of the trip… and their margaritas were delicious, too!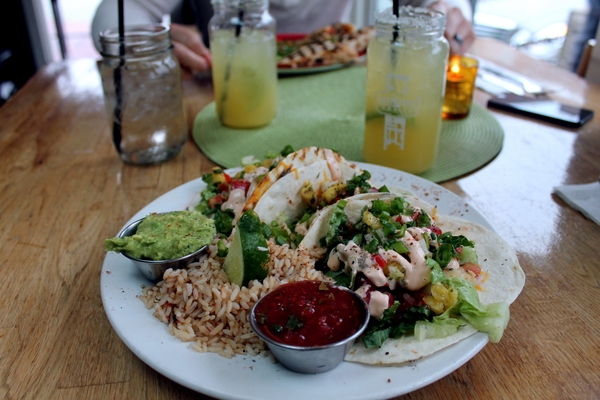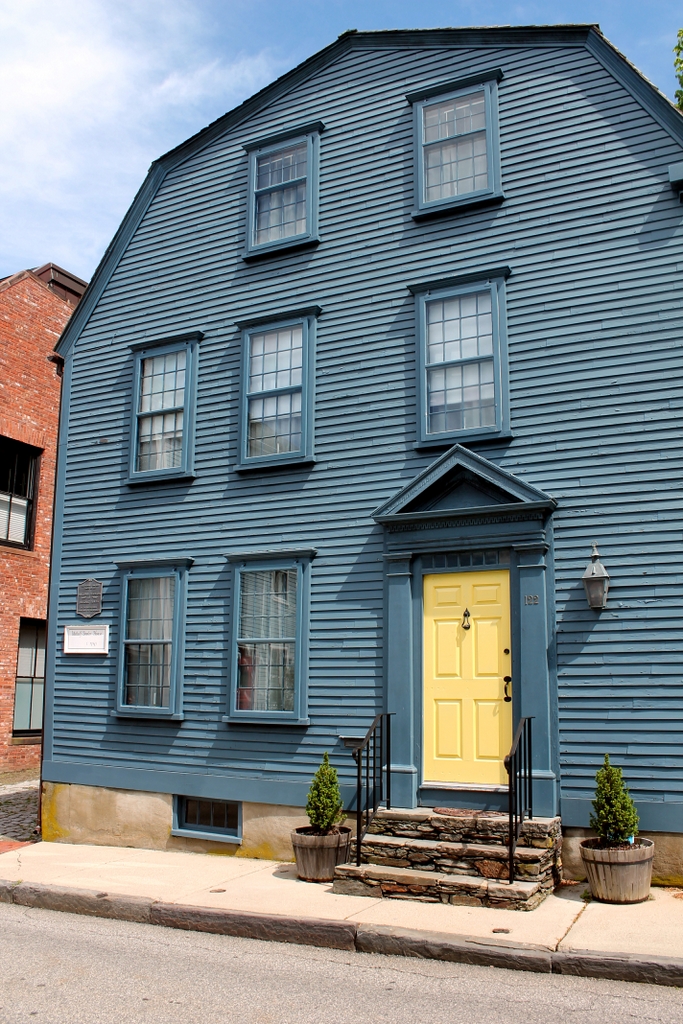 A historic home in downtown Newport. I loved the yellow & blue!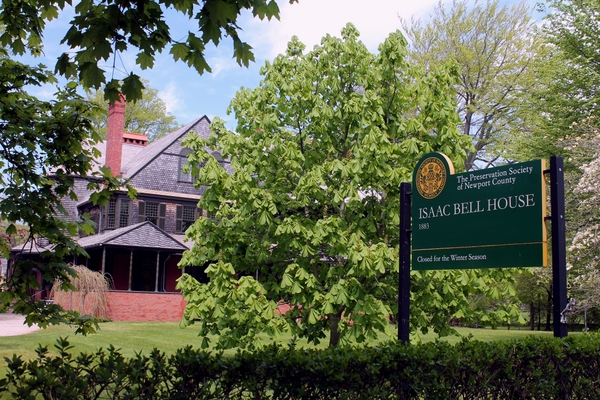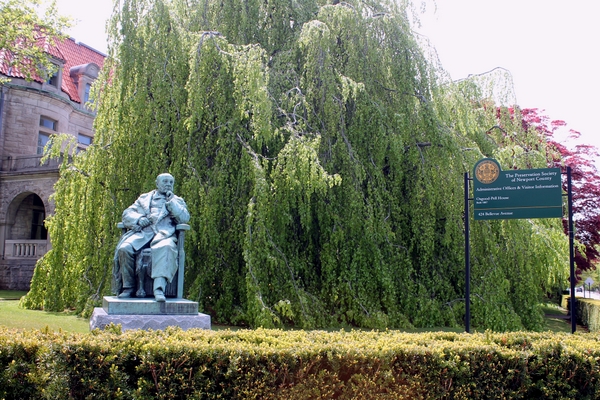 This statue stood in front of The Preservation Society (they take care of all the historic homes and mansions in Newport).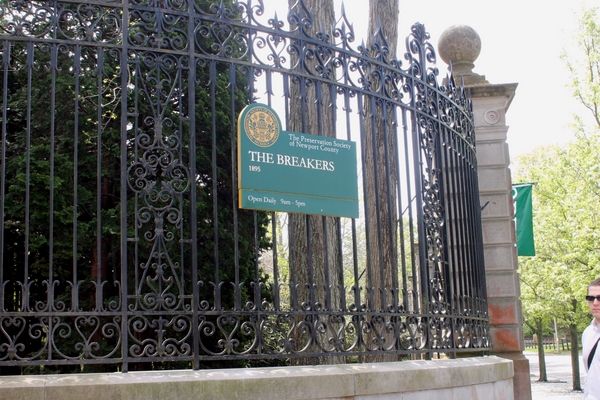 This is THE Newport Mansion. They're all super impressive but this is Cornelius Vanderbilt's (Chairman & President of the New York Central Railroad system in 1885) mansion, the most grand and gilded one of all.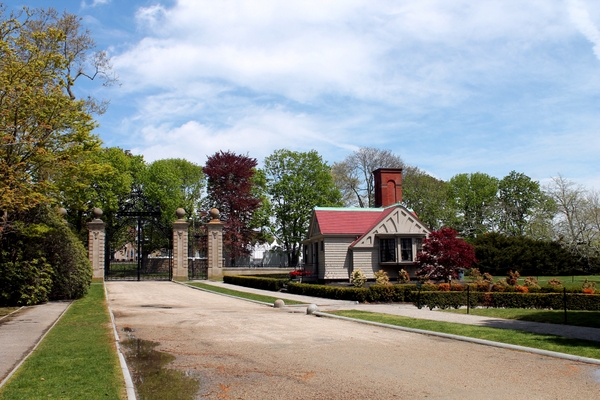 This was where the groundskeeper lived.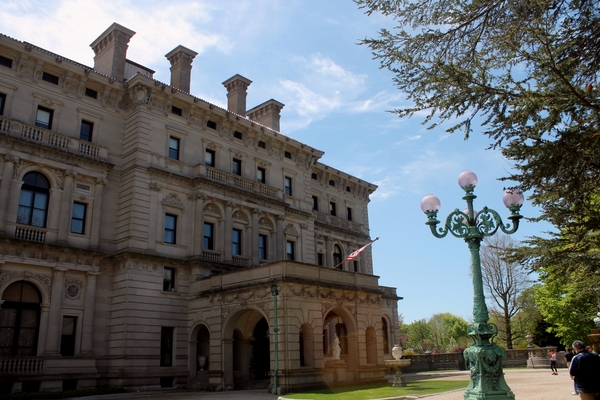 Can you believe that this was their summer "cottage!" We weren't allowed to take photos once we got inside but I can honestly say that the artwork and intricacy of the design in this mansion rivaled many I've seen in Spain and Italy (and I've toured El Palacio Real in Madrid). It was modeled in the Italian Renaissance-style, though the bedrooms were very much French in design. Oh, did I mention that there are 70 rooms here?!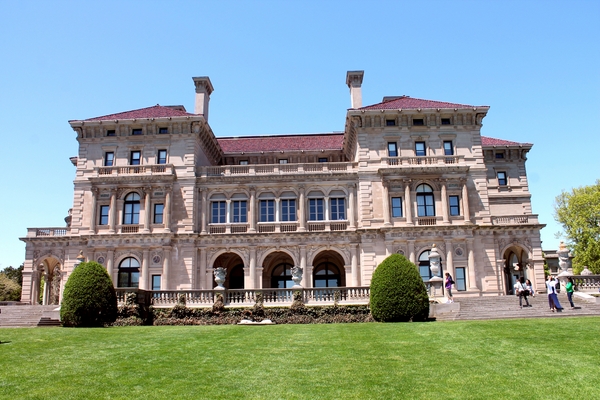 The back of the house. Absolutely gorgeous.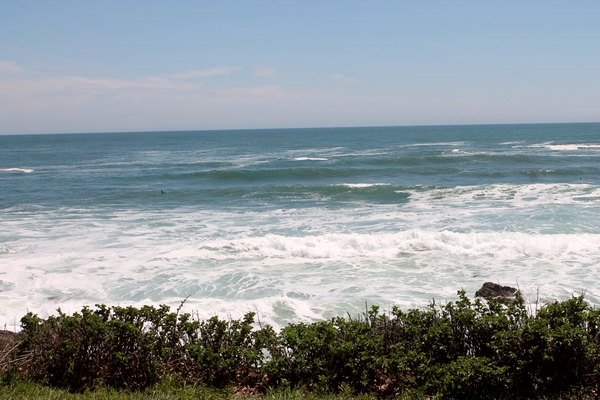 The view from the "backyard."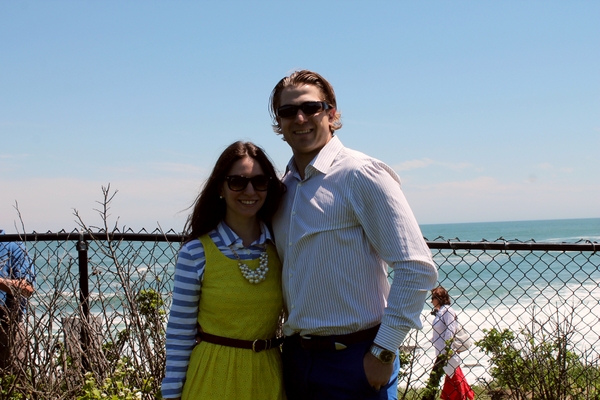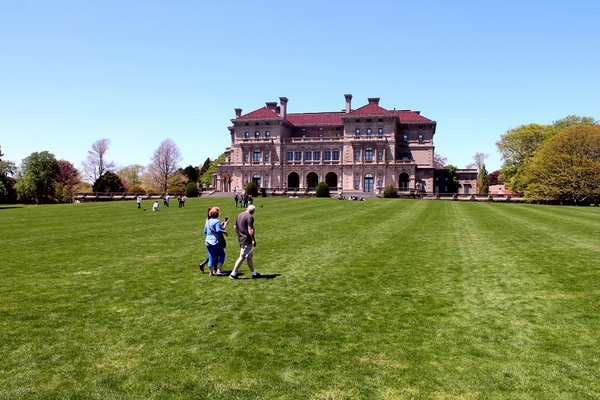 The expanse of the lawn and grounds were extremely impressive in themselves! Especially the view of the ocean.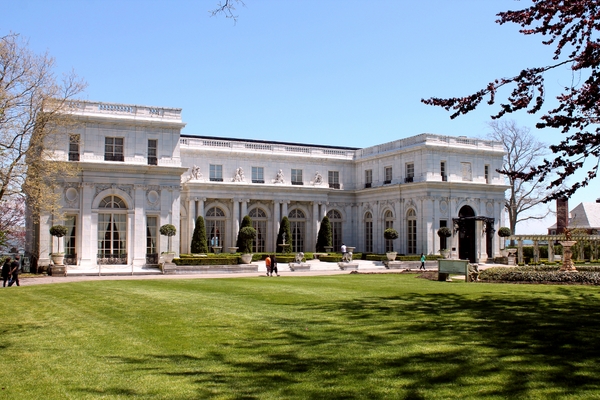 Rosecliff. Nevada silver heiress Theresa Fair Oelrichs had Rosecliff modeled after the Grand Trianon, the garden retreat of French kings at Versailles, in 1899.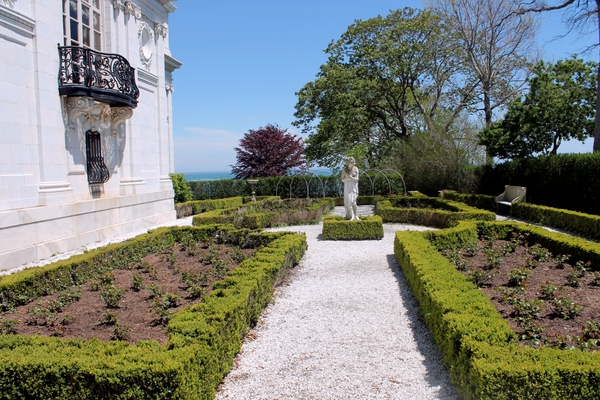 Rosecliff's rose garden.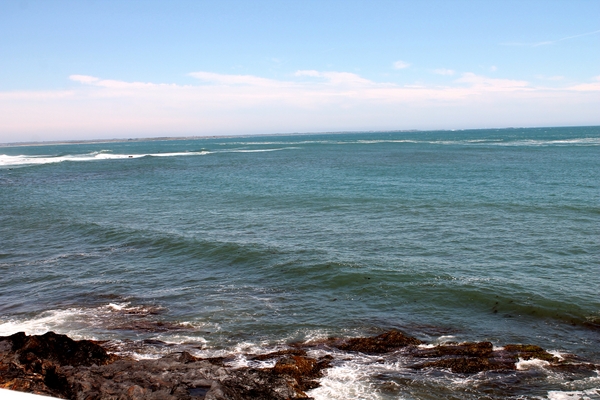 The view from Rosecliff's lawn.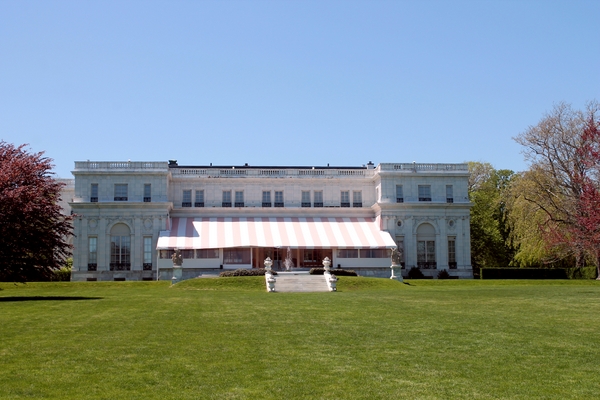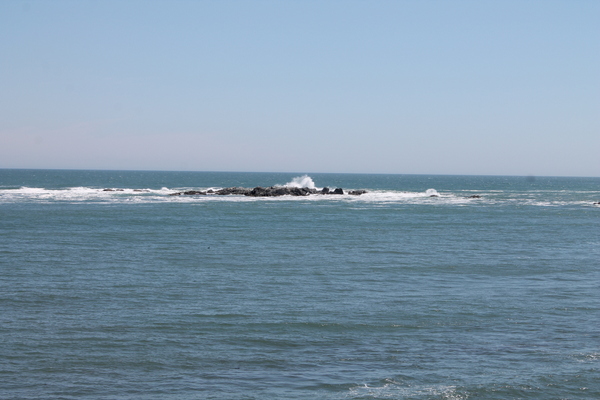 It was beautiful to see the waves crashing against the rocks.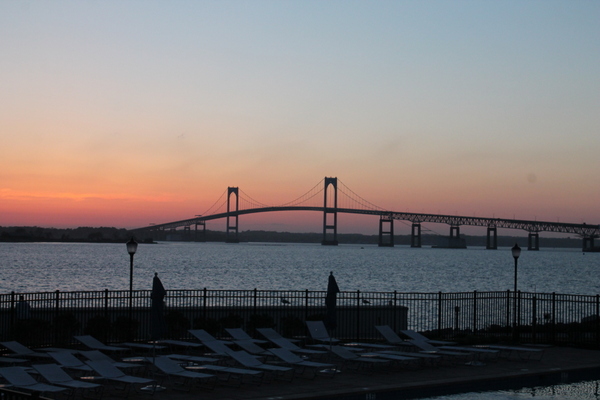 Our view of the sunset from the deck of our hotel.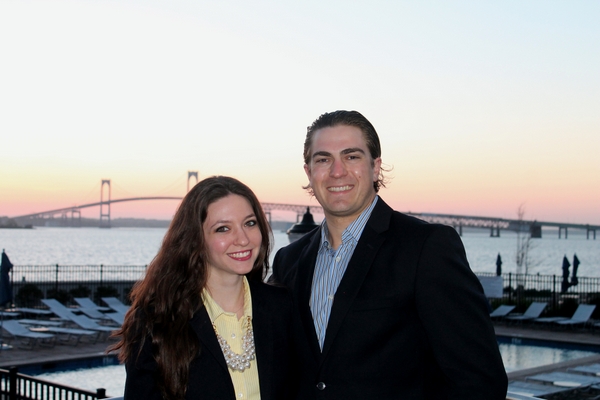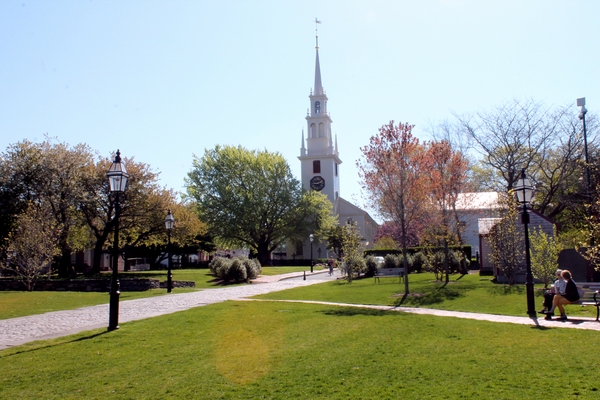 Such a pretty church in the center of downtown Newport (I think this is Trinity Church).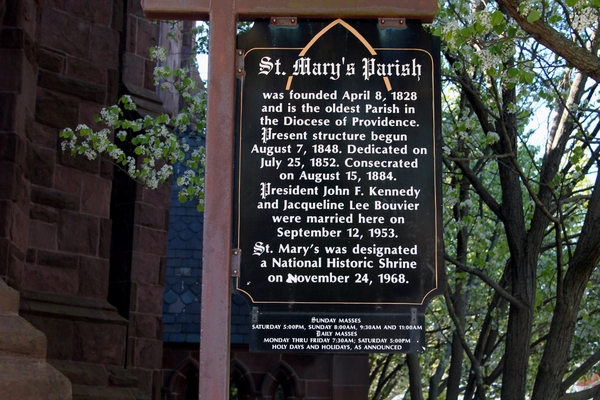 St. Mary's Church, also in downtown Newport. It was really cool to go to Mass on Sunday where the Kennedy's got married.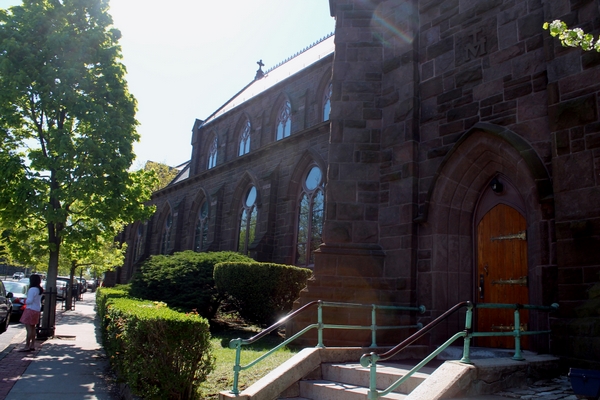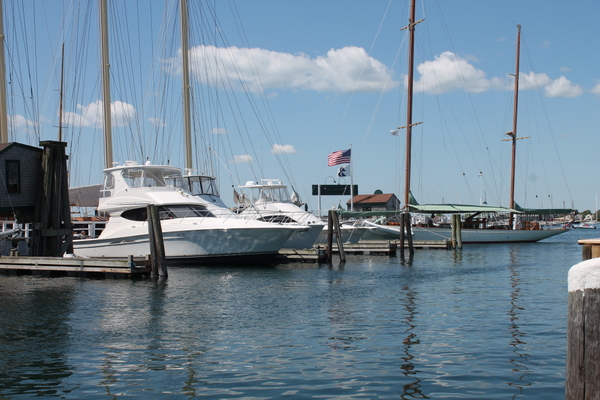 Bowen's Wharf.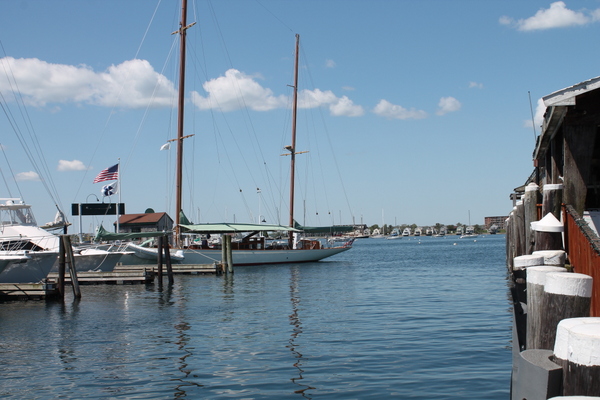 Newport was absolutely gorgeous. We had such a great experience, we left planning our trip back! If you're thinking of visiting, I highly recommend it 🙂 Feel free to email me if you have any questions or want some recommendations! I hope you all have a great weekend! See you Monday! Thank you so much for reading 🙂
❤Britt