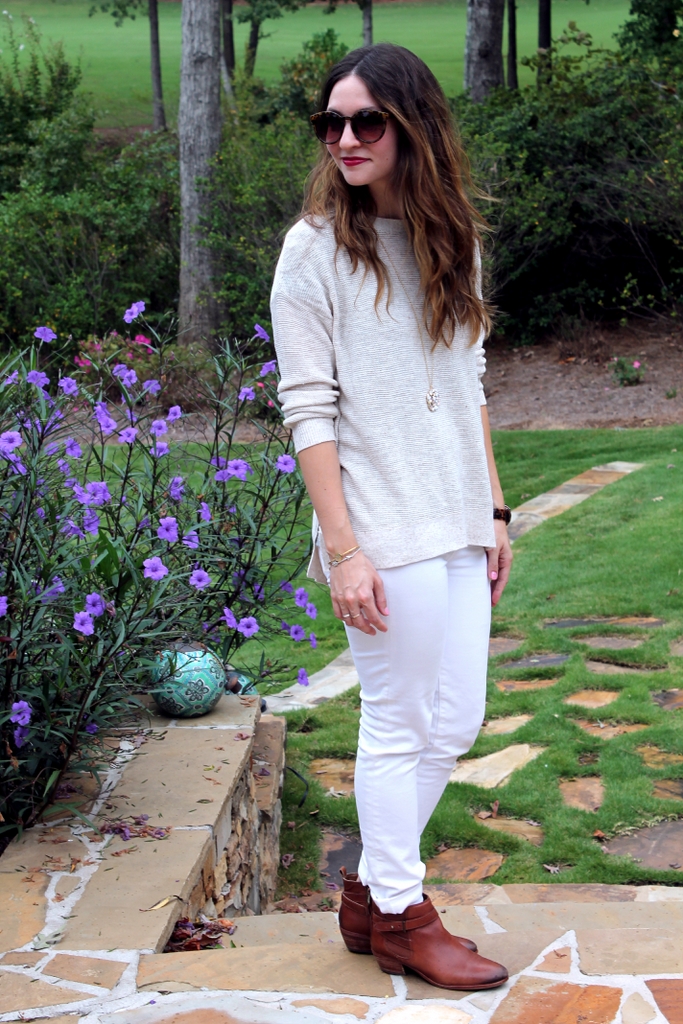 I wore this all neutral look to travel to Georgia last week. I always layer when I travel because it's usually pretty chilly on the plane and this lightweight sweater was perfect for the transitional weather! It'll look great layered over a turtleneck in the colder months, too. Also, if I'm planning on bringing boots or booties wherever I'm going, I try to wear them on my travel days because they take up too much room to pack. Joe and I typically try to just carry on our luggage rather than check it (unless we're going somewhere for an extended period of time or somewhere that requires heavier clothing or more options- we checked our bags to go to Ireland two years ago) because it's quicker and easier. Finally, a watch is a must when traveling- I'm not the greatest flier (anxiety is the worst!), so I like to break the flight down into smaller chunks of time and I can keep track of it easier if I wear my own watch.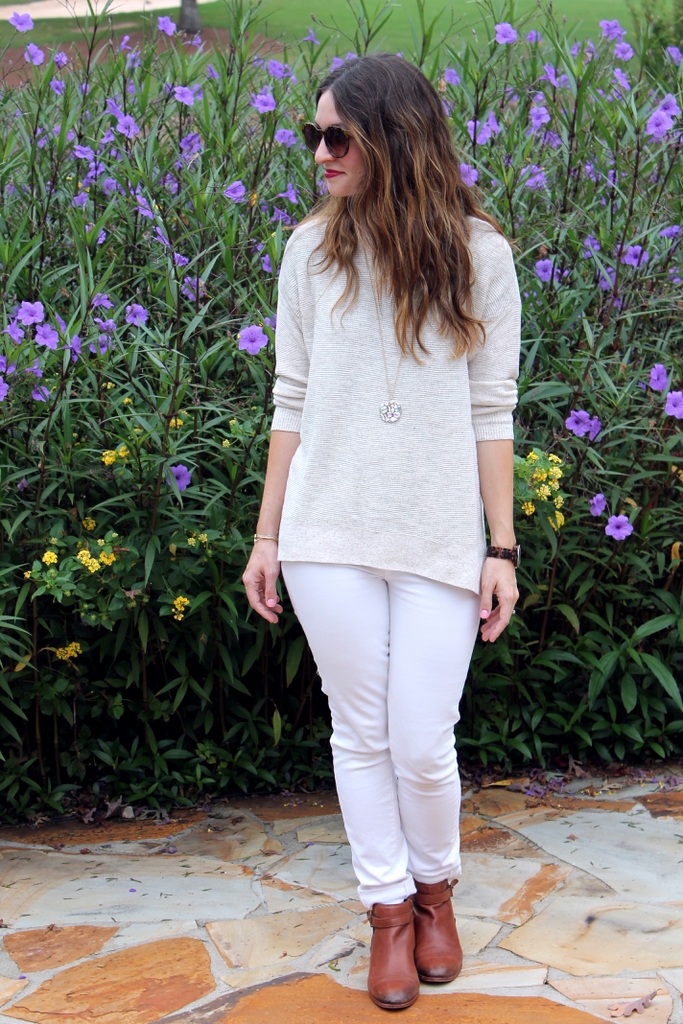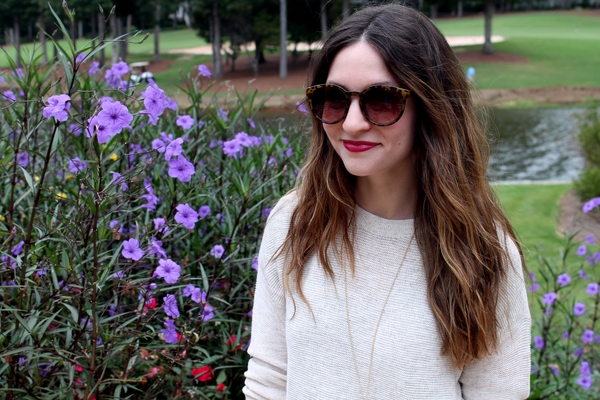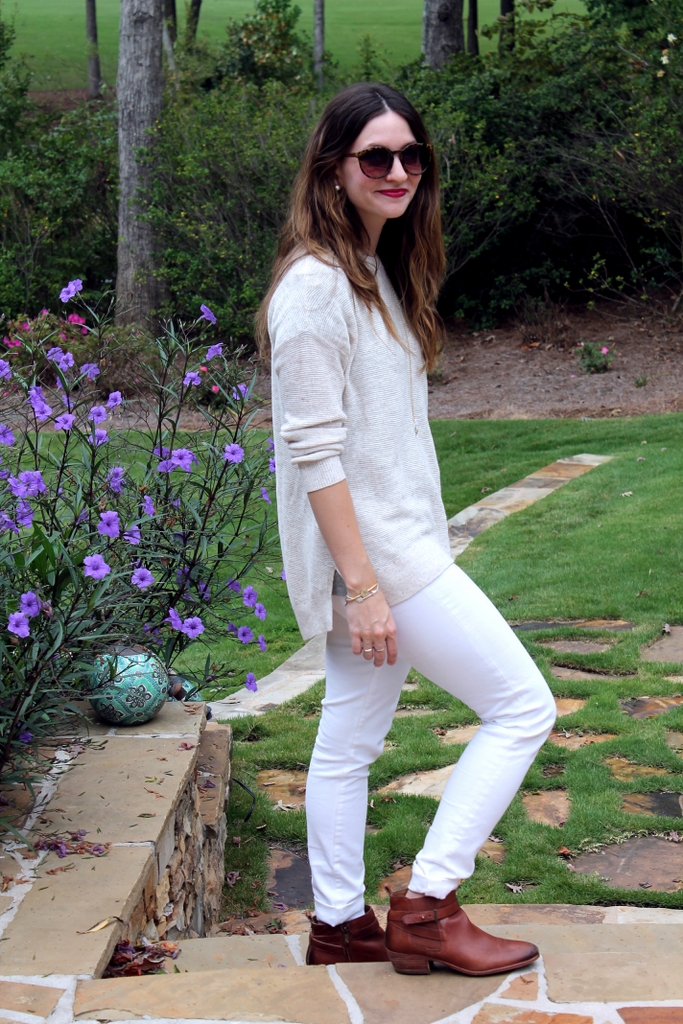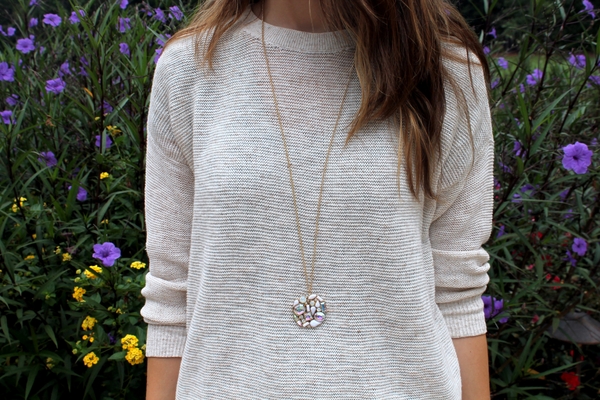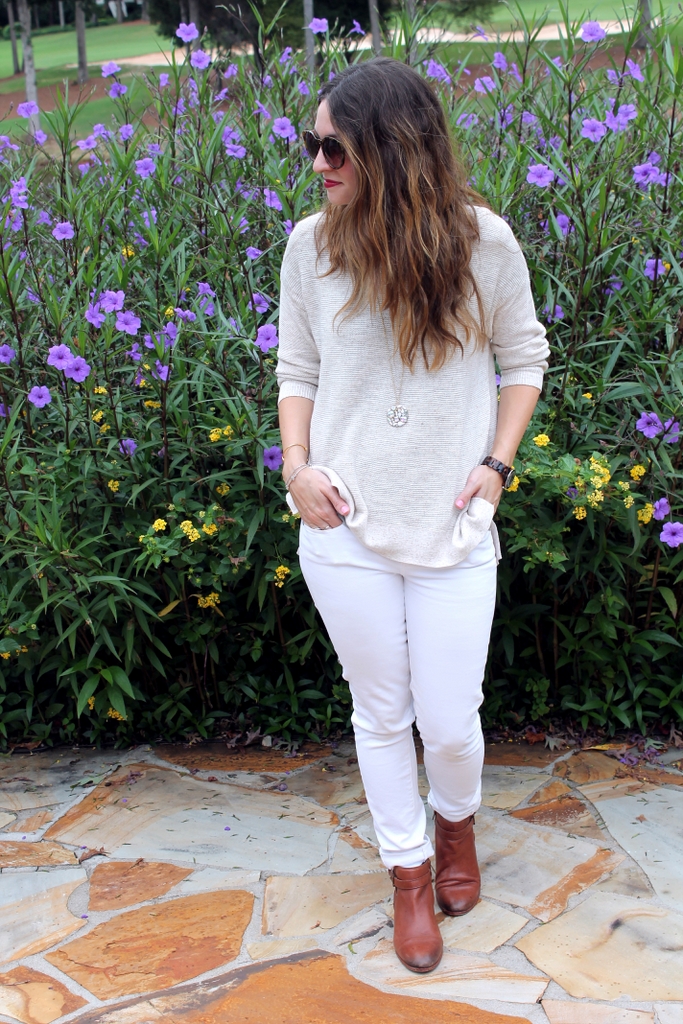 sweater- Loft, jeans- Paige Denim, booties- Sam Edelman (similar), necklace- Rocksbox (use code lizzieandjanexoxo for 1 free month!), lips- Honest Beauty lip crayon in mulberry kiss (LOVE it!)
Happy Wednesday! I hope you're having a great week! It's been extremely rainy here and I feel like all we've been doing is running since getting home on Sunday but I'm loving every minute I get to spend with my little girl. Did I mention that she's going to be 8 months old next week?! Where does the time go?
I also wanted to mention that I'm going to be adding an email subscription to the blog soon! Is there anything you would like to see, aside from the daily post (weekly sales notices, etc.)? Thanks so much for reading!!
❤Britt
Shop neutrals: