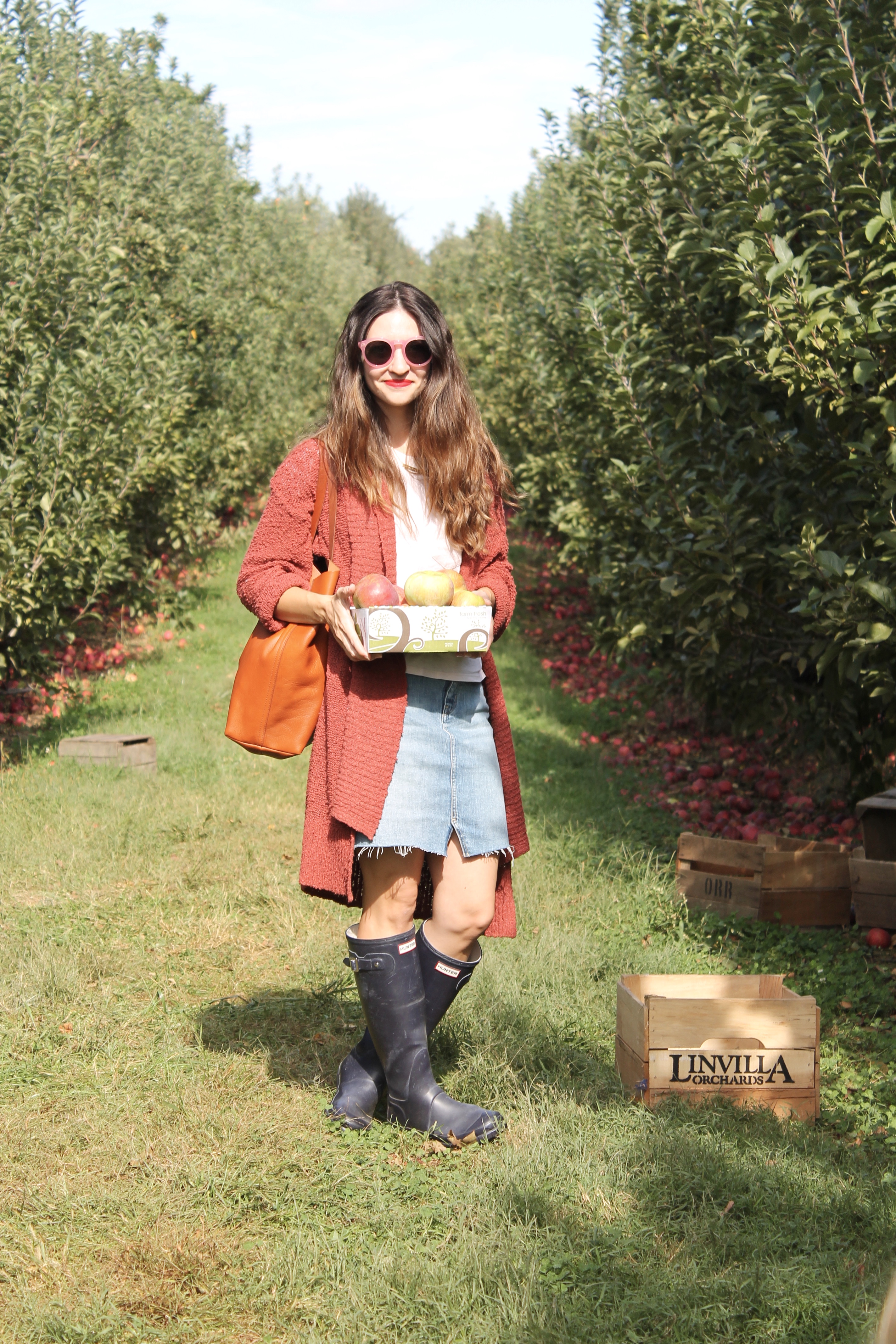 I don't know how it's possible but this was the first year we've ever gone apple picking… and I loved it! I've always loved the idea of it but never felt like dealing with the crowds and somehow, we just never made time for it. This year, though, I knew Amelia would love it so we went on a Friday that Joe happened to have a half day (which never happens!) and it was so much fun!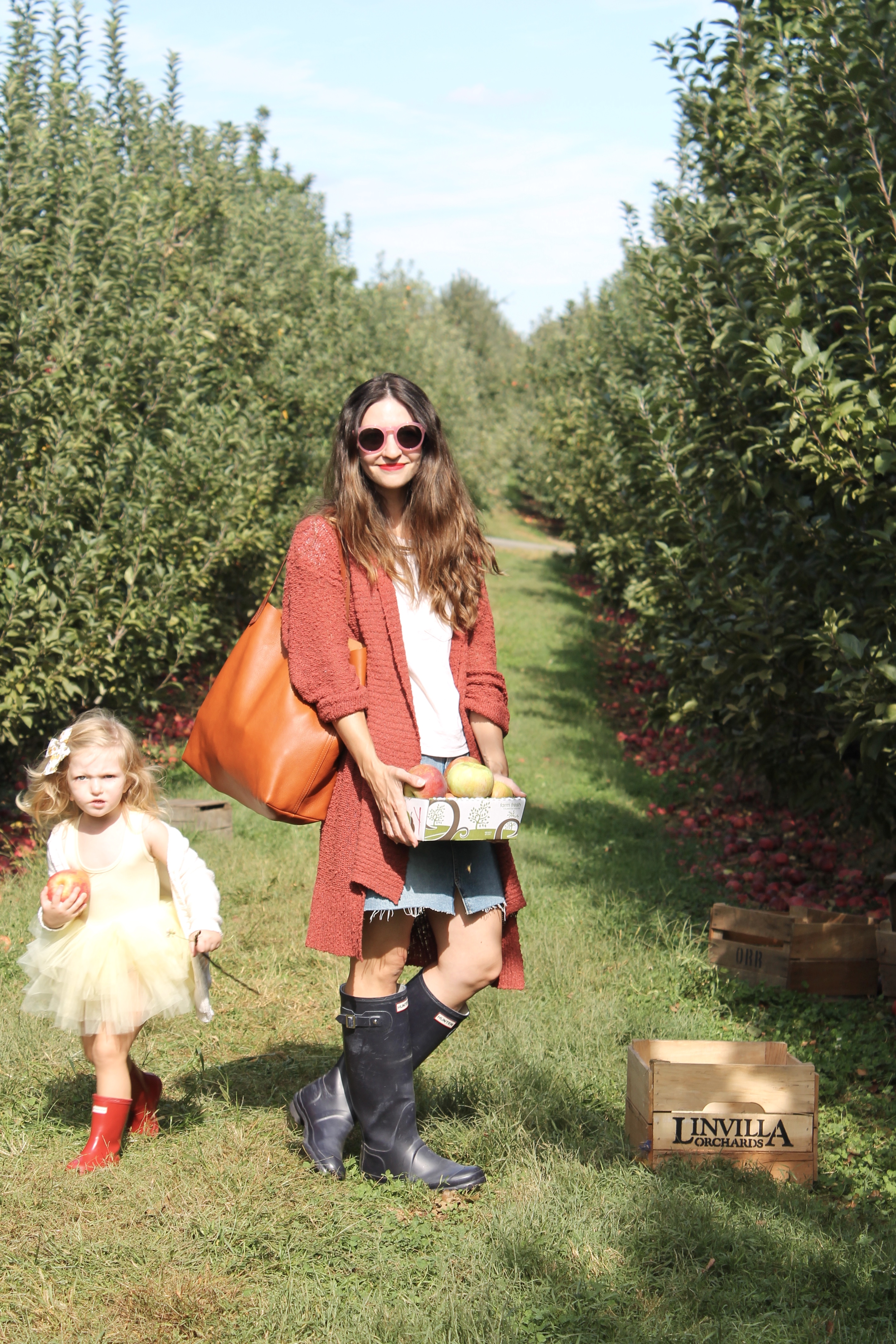 I wore my denim skirt with my Hunter Boots and a tee shirt with a chunky fall-hued cardigan. The boots were absolutely necessary in my opinion because there were fallen and half eaten or rotting apples everywhere which also meant that there were bees everywhere, mostly on the ground. I just got them in high gloss black but they come in 11 colors in gloss and more in matte! Also, the ones I'm wearing here I've had for almost 8 years so they last! We pushed Joseph in the stroller and Amelia walked, or ran, and that worked perfectly for us.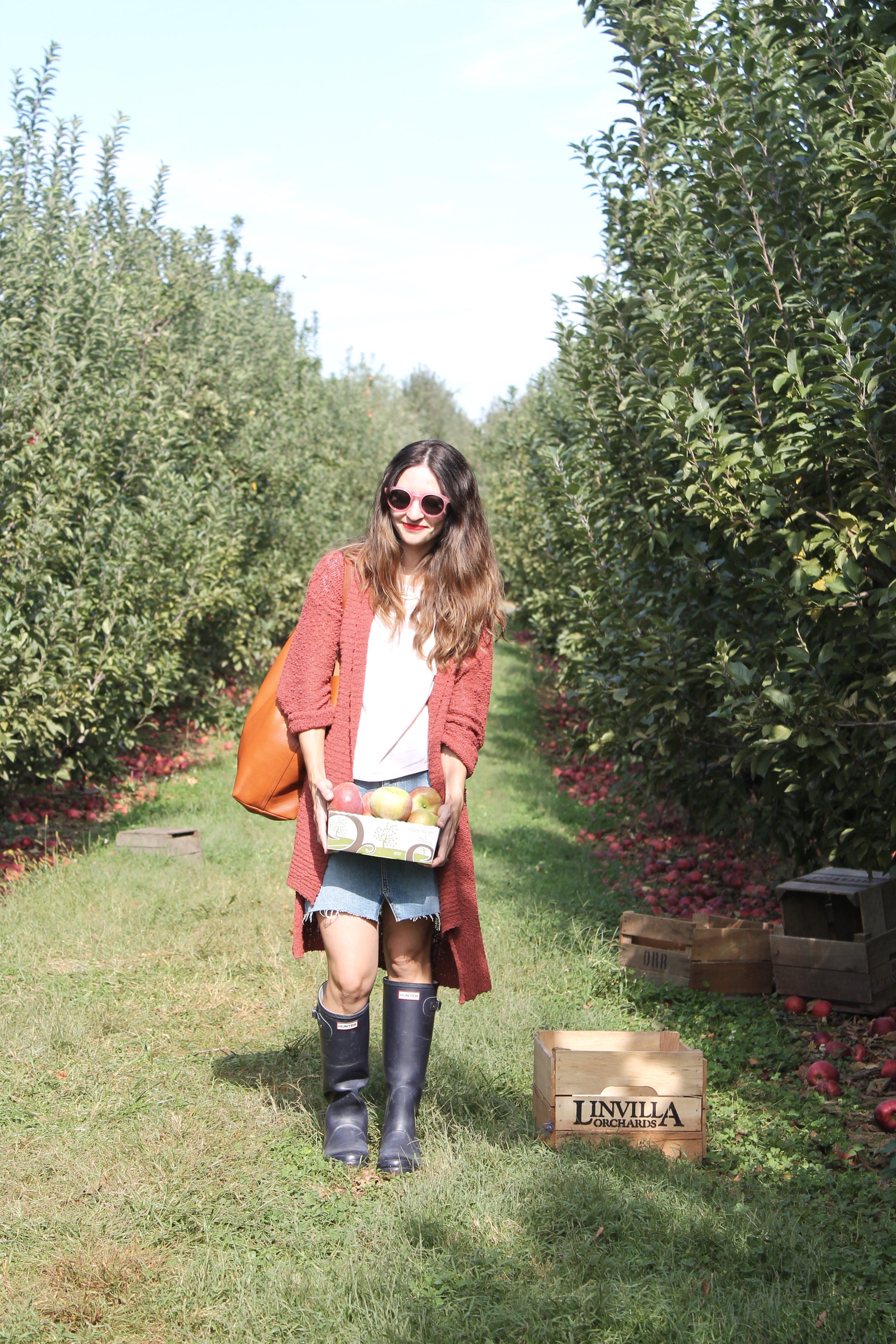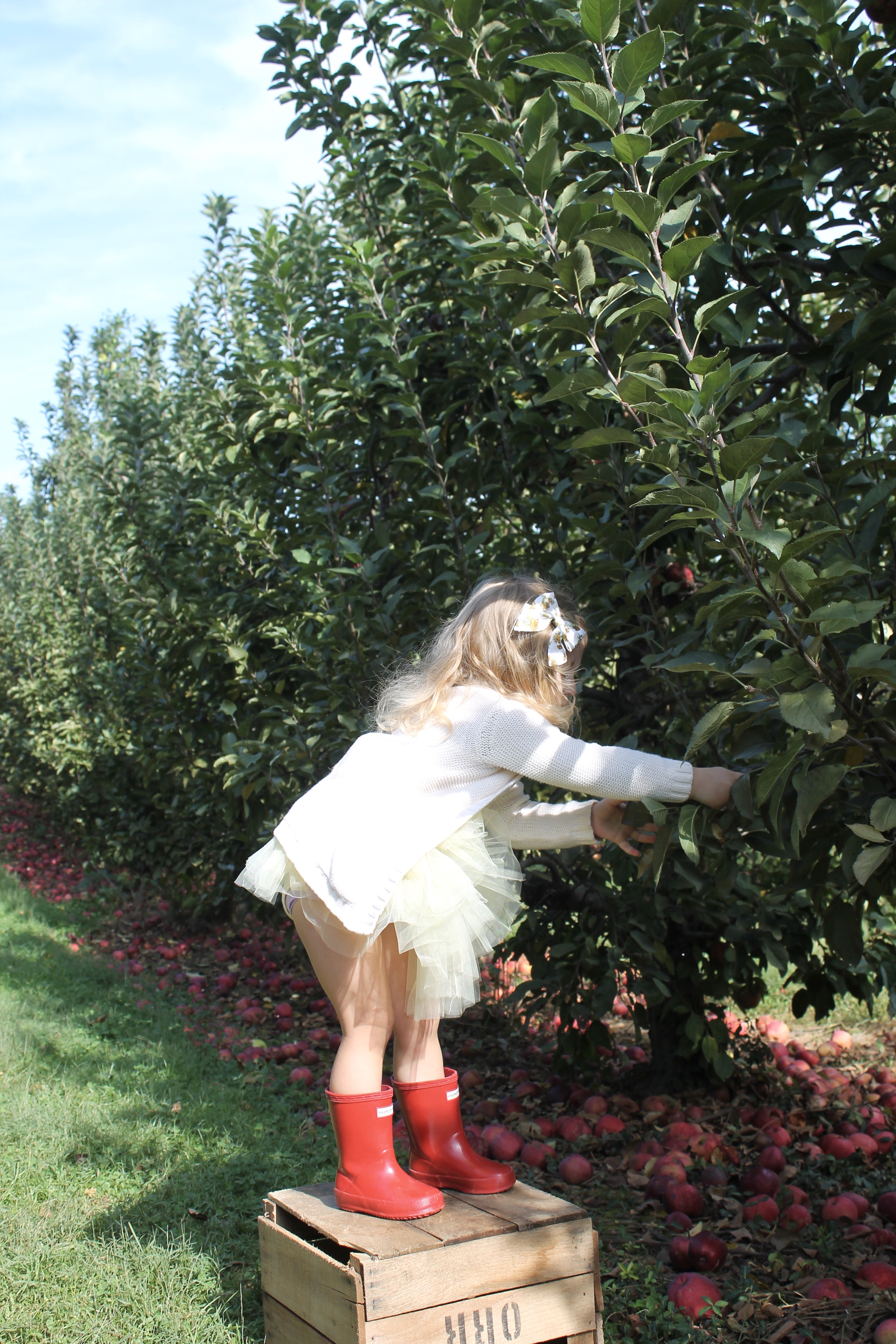 Amelia's tutu is probably one of my favorite pieces in her wardrobe! She has three colors (red, ivory, and yellow) and I love all of them! These Hunter Boots are also one of my favorite items that she has. She's almost grown out of them so I'm looking at buying her next pair now, I just can't decide on a color! She seriously had so much fun running around the orchard, though! We skipped the pumpkin patch and just let her pick a pumpkin from our local orchard's selection (which was still overwhelming!) but maybe next year we'll try that, too!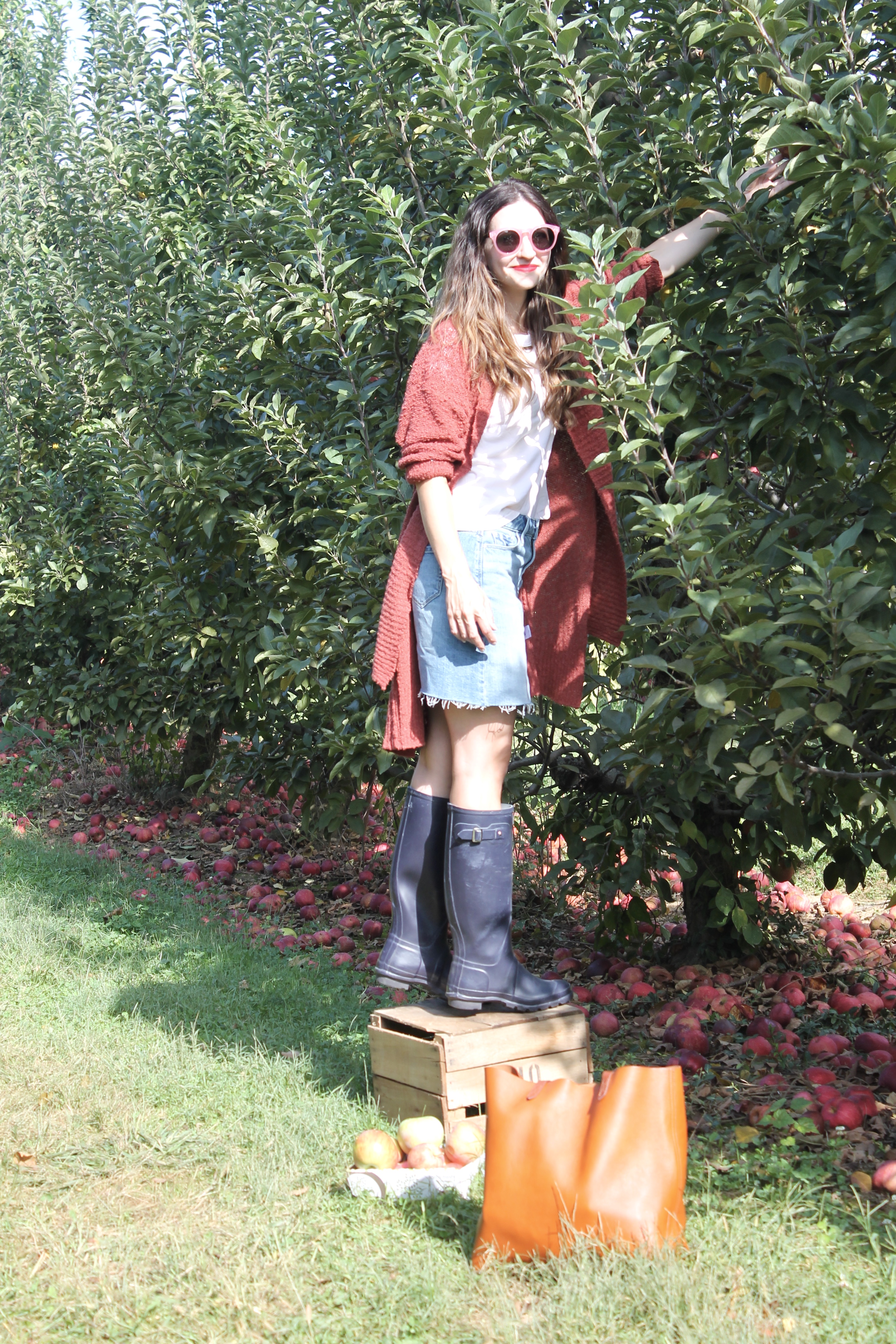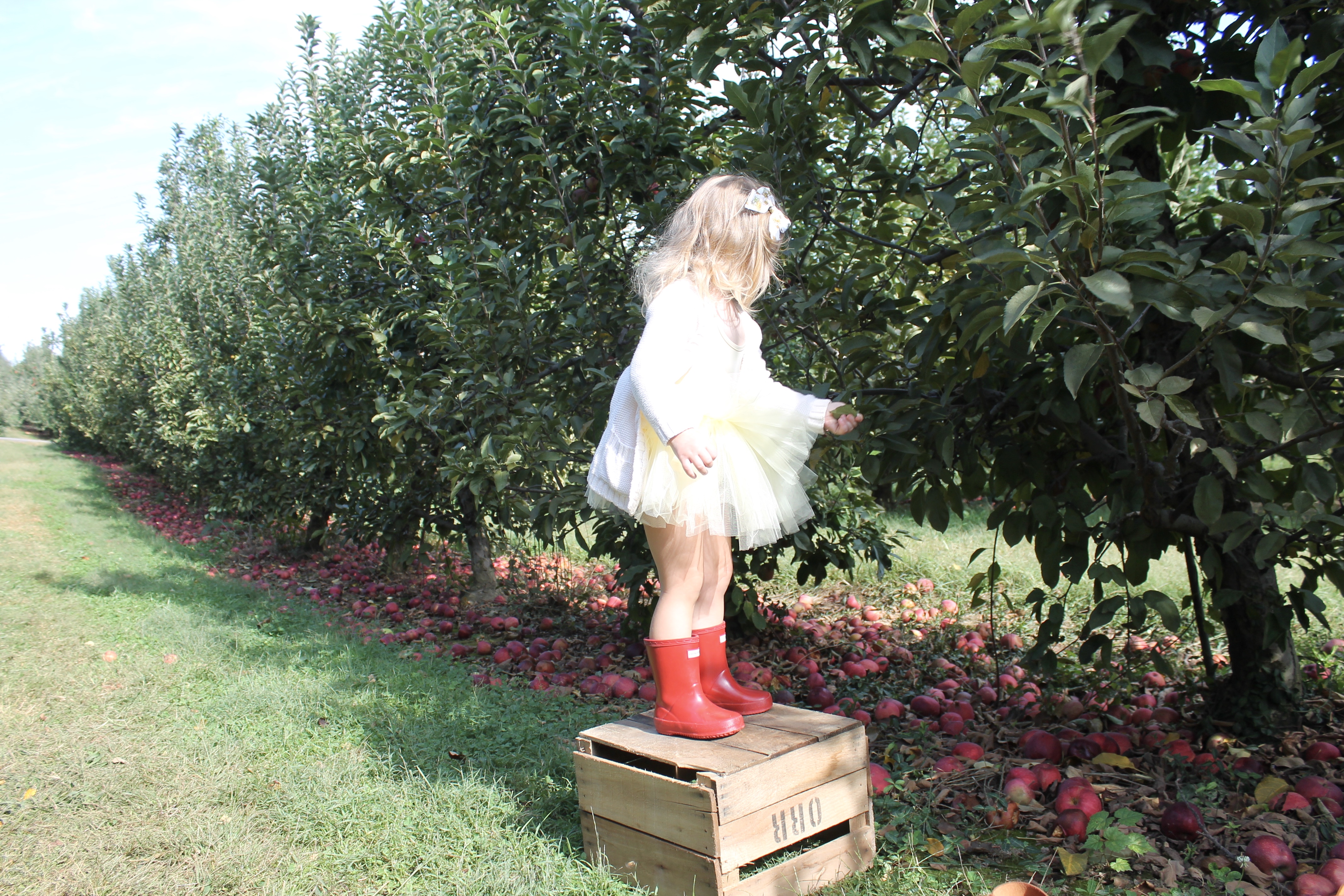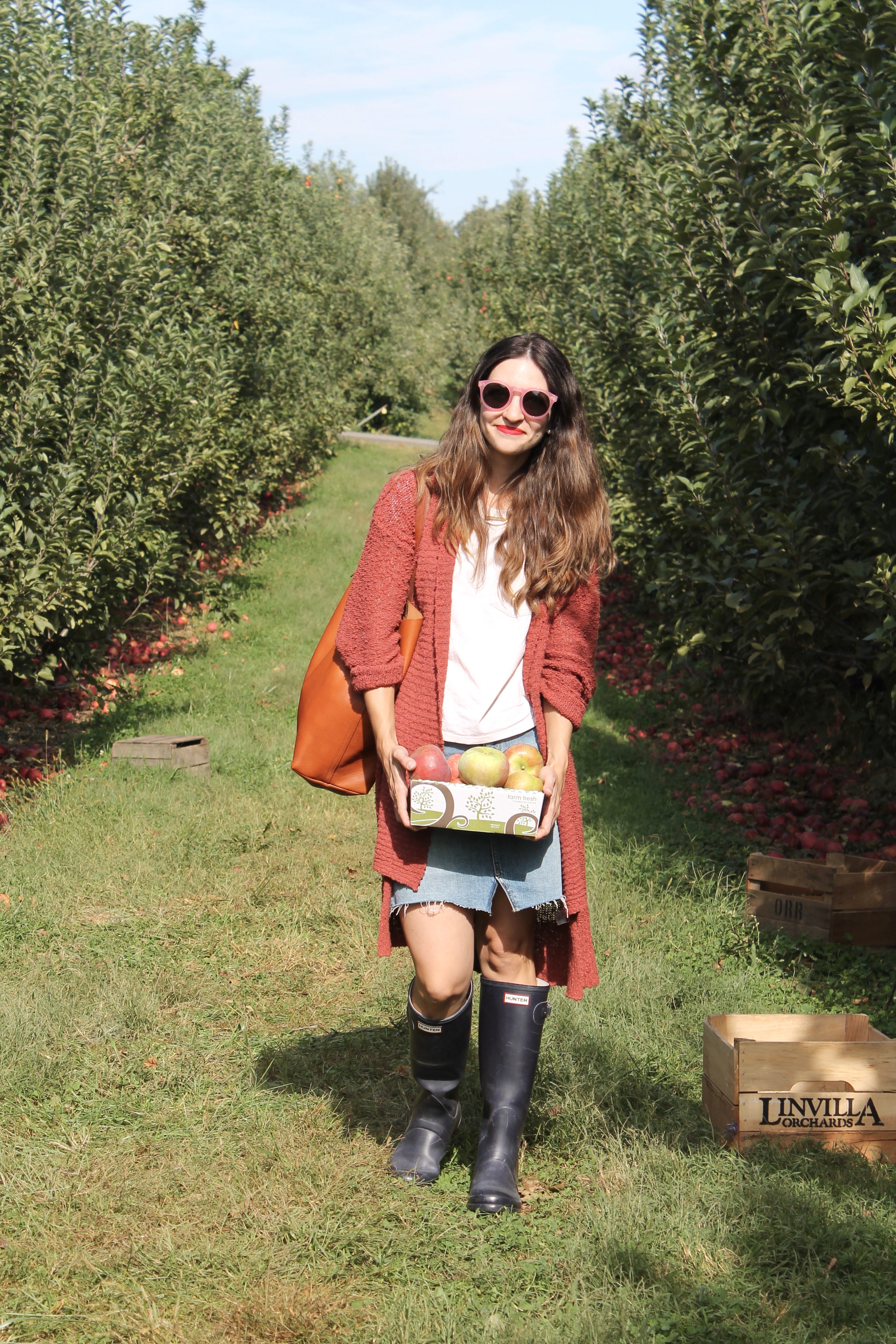 on Amelia: tutu: Plum NYC c/o, cardigan: Old Navy, bow: LaBelle Baby c/o, boots: Hunter Boots
on Britt: skirt: Treasure & Bond, tee: Everlane, cardigan: Nordstrom, boots: Hunter Boots, sunglasses: Illesteva
Does anyone have any fun plans for Halloween? Are you one of those "family costume" families? I always think they're so cute but I've never actually taken the time to do a family costume. Also, Amelia picked out her own costume this year and it was near impossible for me to deny her oohing and aahing at all the princess dresses she saw in the store! So, she's being Rapuzel and Joseph is being Winnie the Pooh 🙂 Also, I think we're going to take Amelia trick or treating this year (for like 15 minutes) but I think she's old enough to actually knock on the door and say "trick or treat" this year so I'm thinking it's time…?