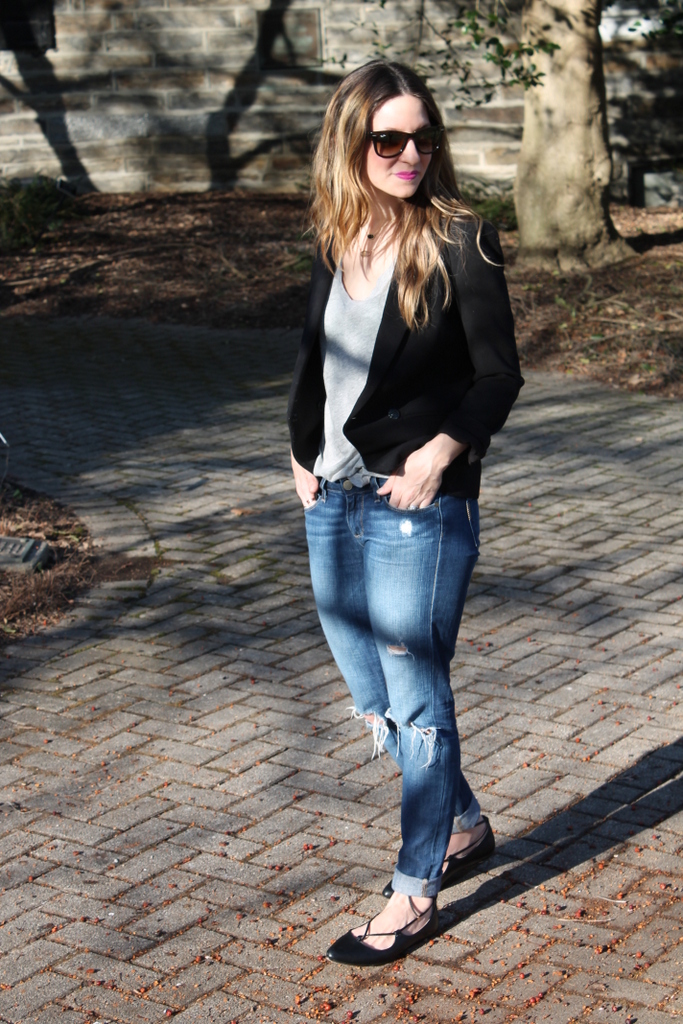 This tee is one of my favorite tees that I have, and maybe even one of my favorite tops, period. I love a soft tee and this one is super comfortable! It can be dressed up or down, is lightweight enough so that it can be worn in all seasons but yet is not see through, and it's only $18 (love Everlane!)! I've been working on building my basics wardrobe (because if I'm being honest, that's definitely the weak spot in my closet) and a basic tee is a must! So is a black blazer, a good pair or jeans (or two), and a great pair of black flats (I actually need to get a new pair- these lace up ones are amazing but I'd like to have a basic pair as well). When I feel like I have nothing to wear, which, believe it or not, happens quite often, I always start with building on a basic item in my closet, like this tee shirt or these jeans, and I have an outfit in no time!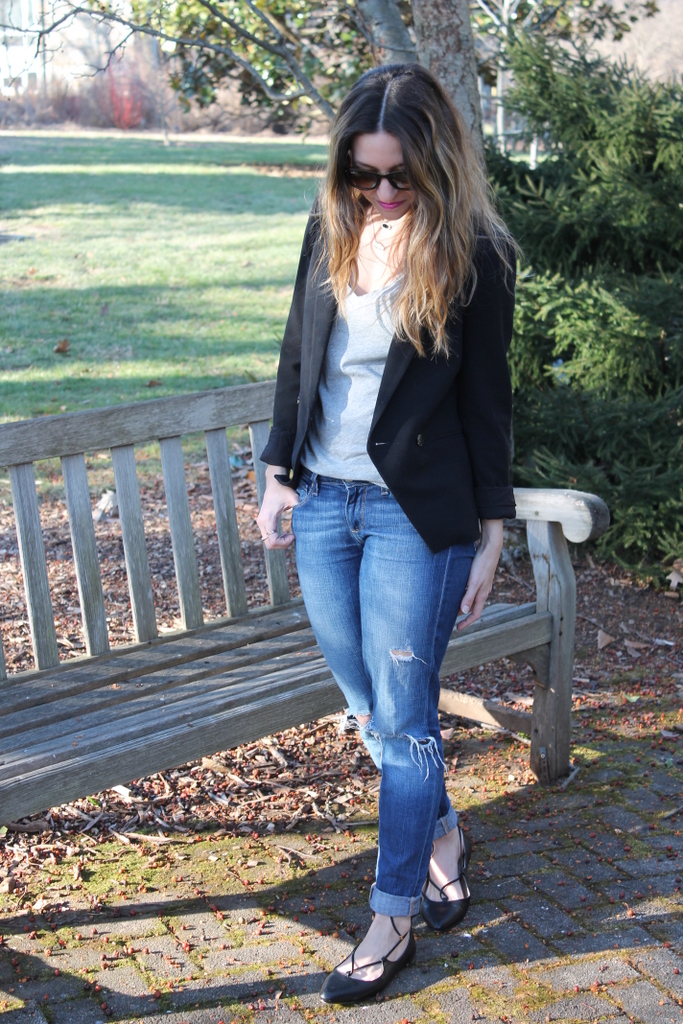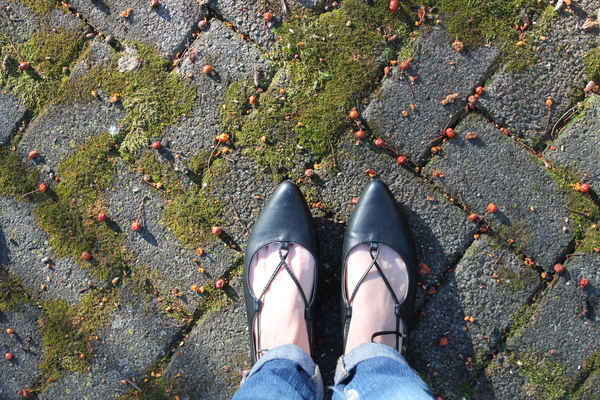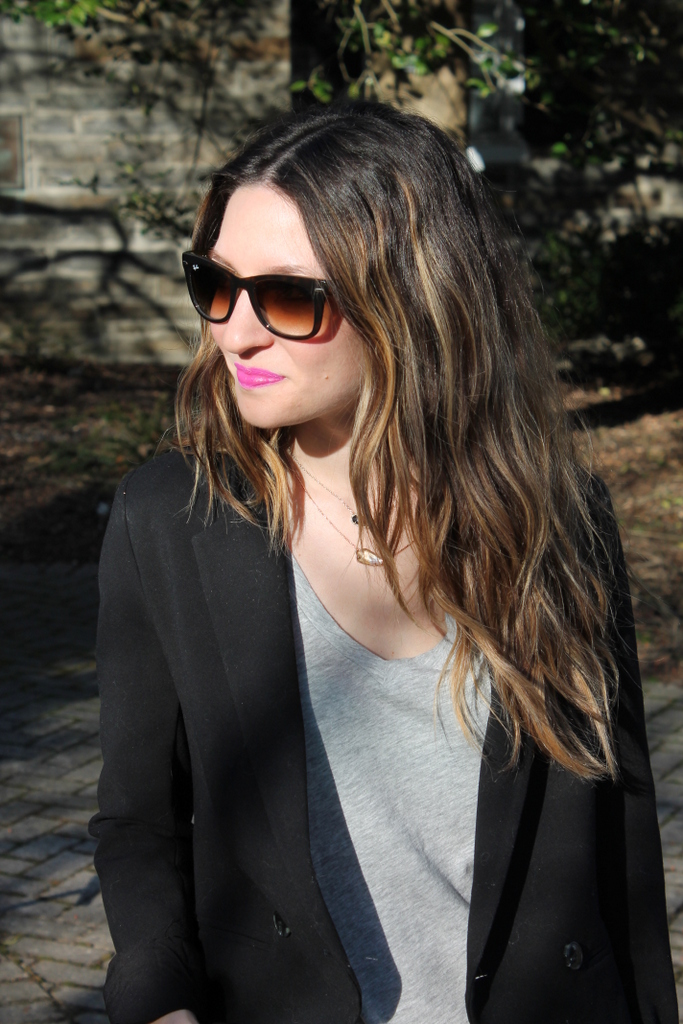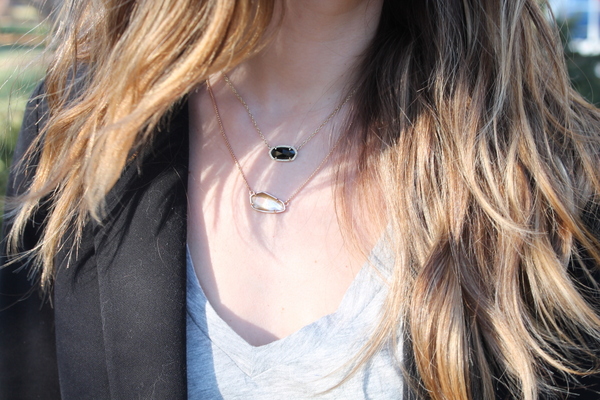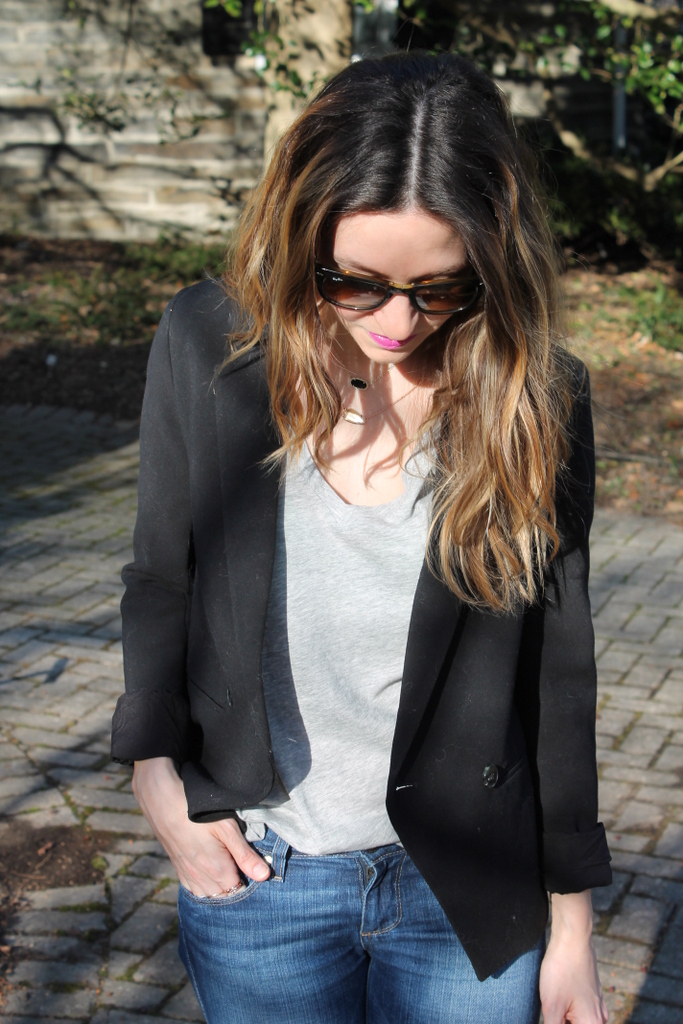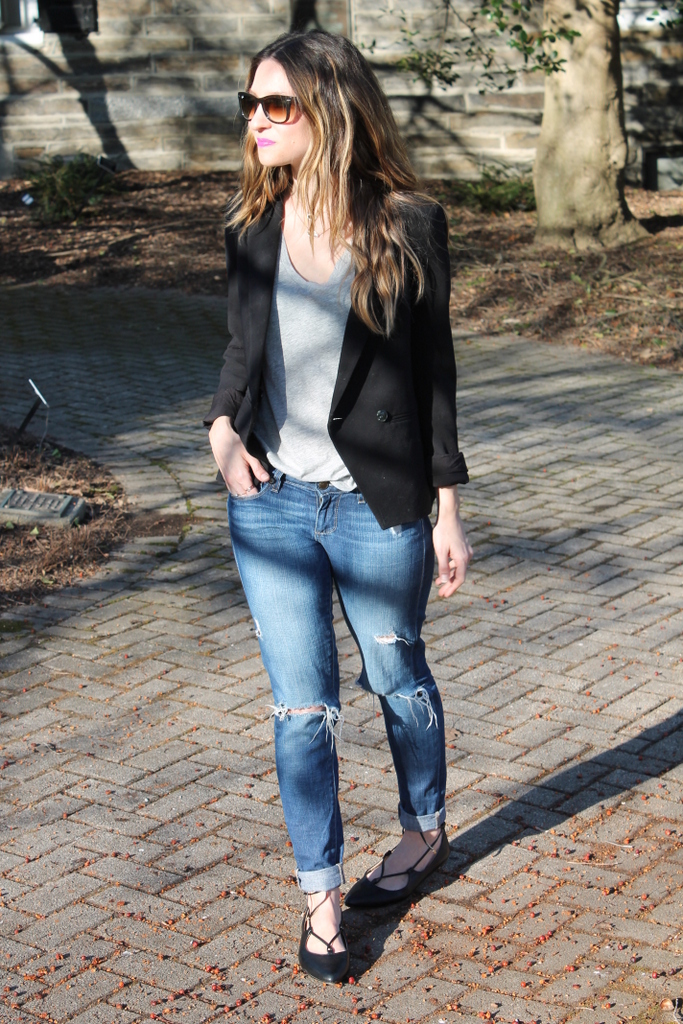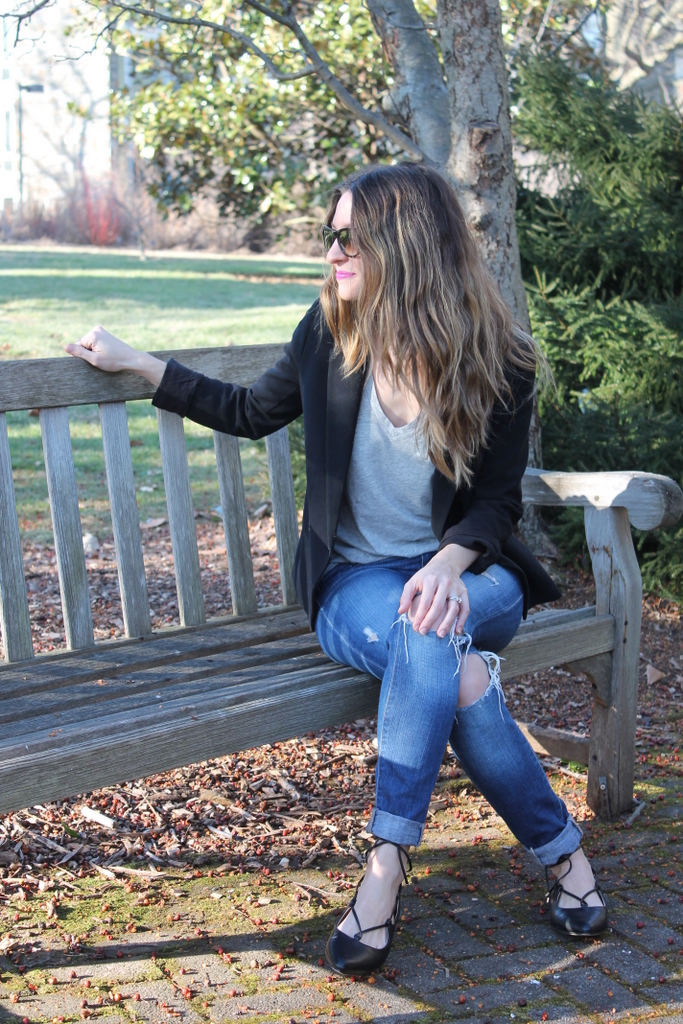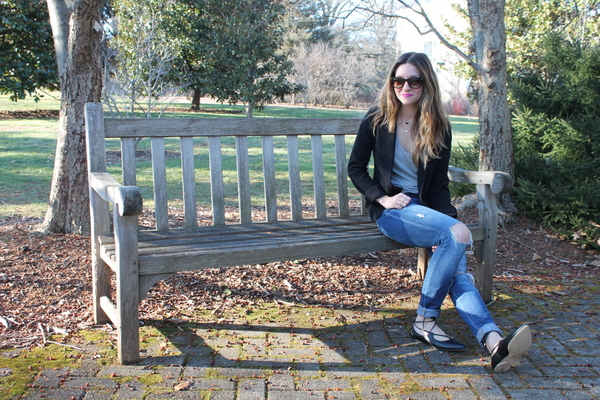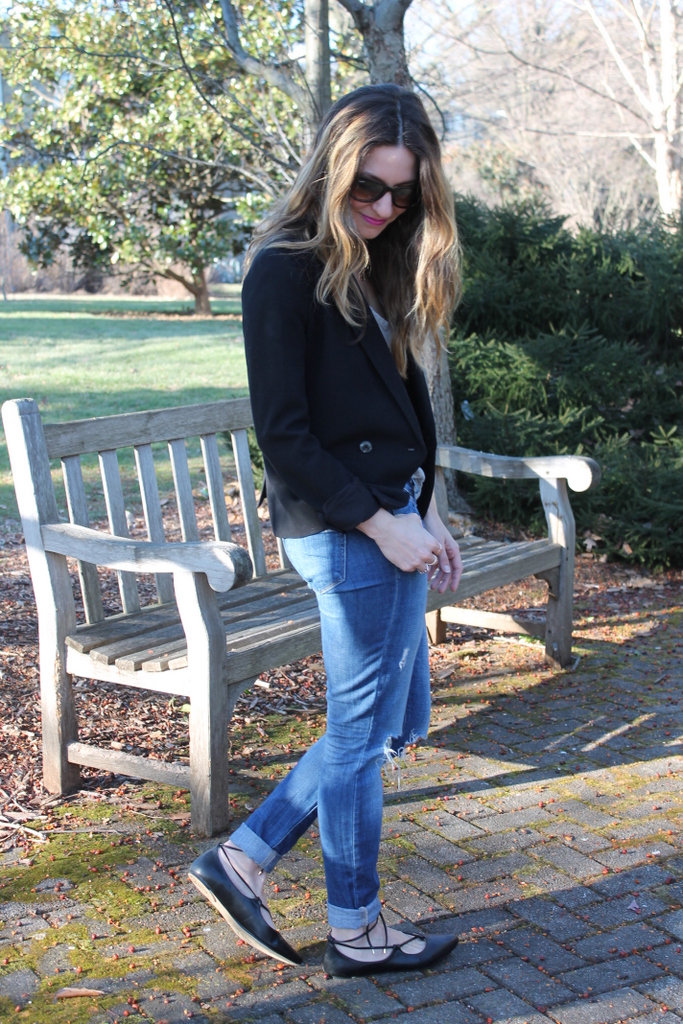 blazer: Madewell (old), tee: Everlane, jeans: Paige Denim, flats: Just Fab, sunglasses: Ray-Ban, lips: Butter London in !!! (I just got this from Beauty Kind and I'm obsessed! P.S. Use this link to get $25 off of your first order!)
Happy Wednesday! Thanks so much for reading!
❤Britt