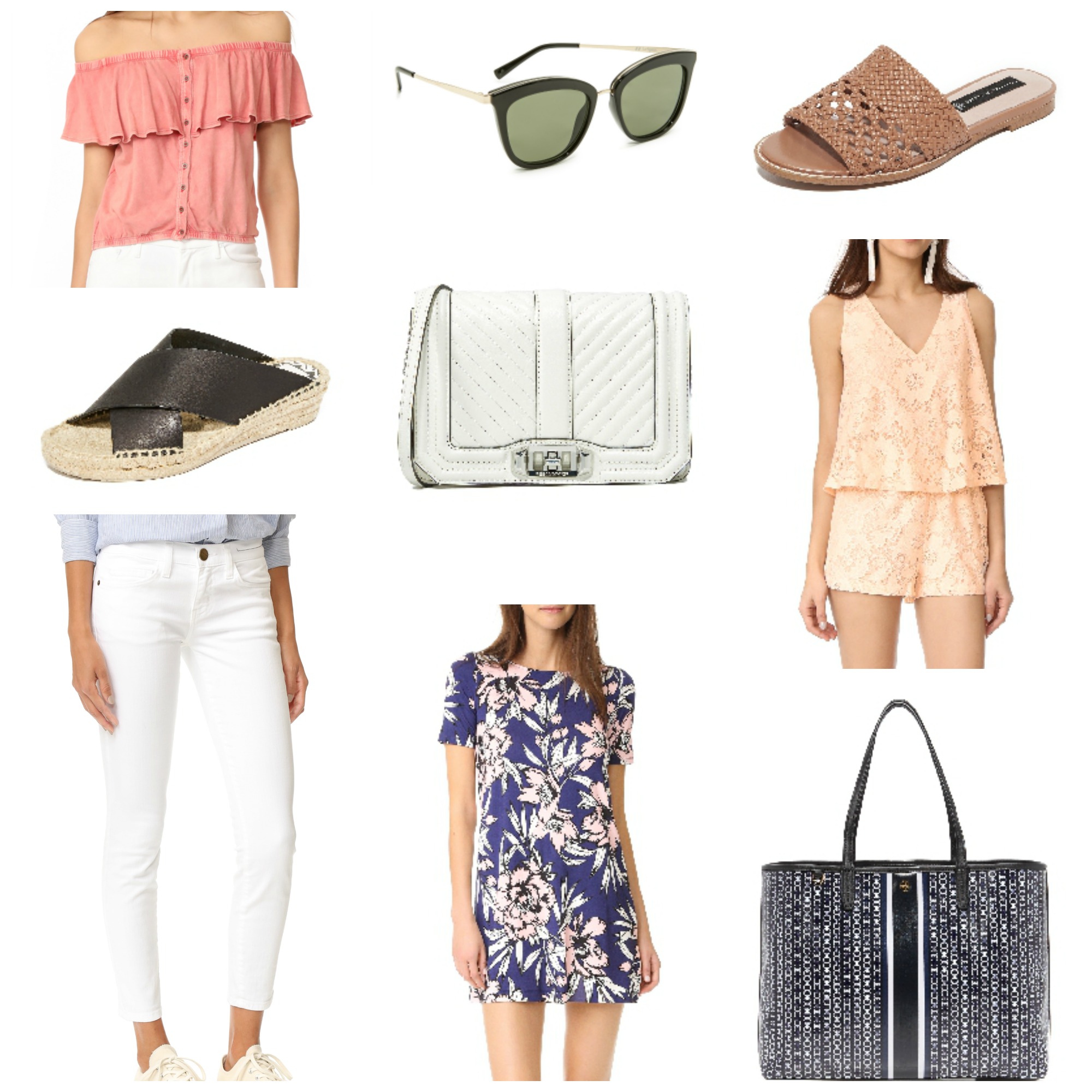 top, wedges, jeans, sunglasses, bag, dress, slides, romper, tote
The Shopbop sale is going on right now and the more you spend, the more you save! While I typically only invest in or splurge on a select few designer pieces a year, now is the time to do it if you've been thinking about a particular designer item for a while! Items that I splurge on are usually pieces that I know will last and won't go out of style like a good pair of shoes (flats, sandals, or boots/booties), a nice tote or crossbody, and jeans. I also like to buy a good pair of sunglasses every couple of years or a dress out of which I know I'll be able to get multiple wears. These items are ones that I'm seriously considering right now!
I hope you all are having a great week! It's been crazy over here- if you're following along on Instagram, you know that I've already been to CHOP twice for one doctor appointment because I got my days mixed up and I'll be back there again tomorrow for another follow up for Amelia. I definitely feel like this is one of those weeks where I can't seem to get my act together! Also, I've been thinking about planning a vacation somewhere warm soon- any suggestions on where to go with two young kids? Happy Thursday and thanks for stopping by!
❤Britt