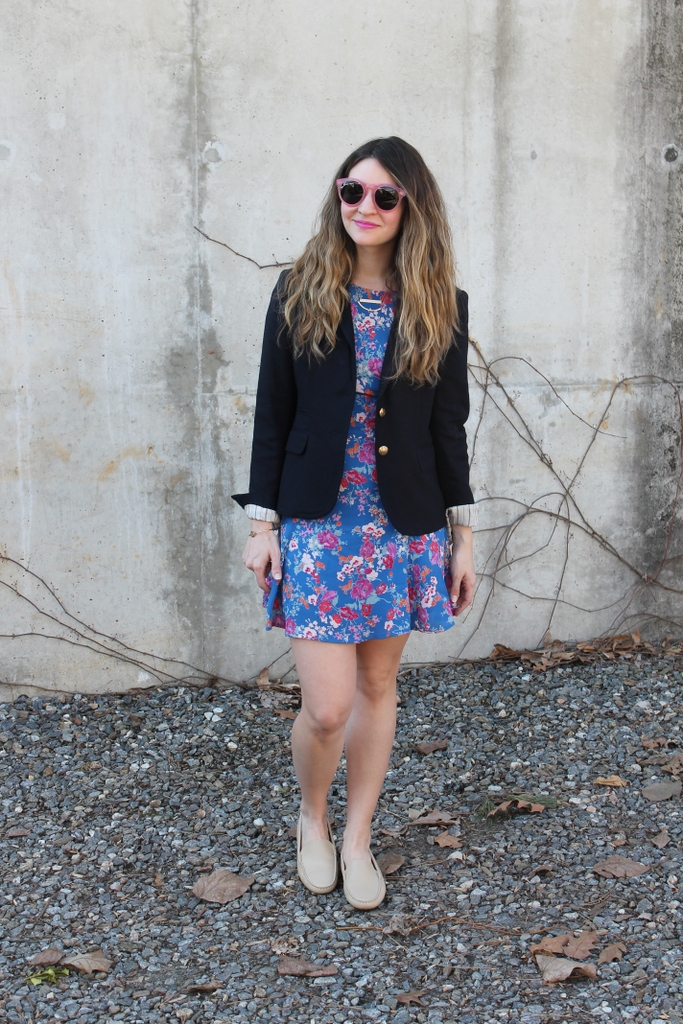 I've been all about florals lately. I've always been a floral lover but spring always has me craving (and buying) all the floral prints! I love this blue one that I bought for Joseph's Christening. It looks great with a blazer but I'm really excited to be able to wear it without one. The sleeves are just adorable!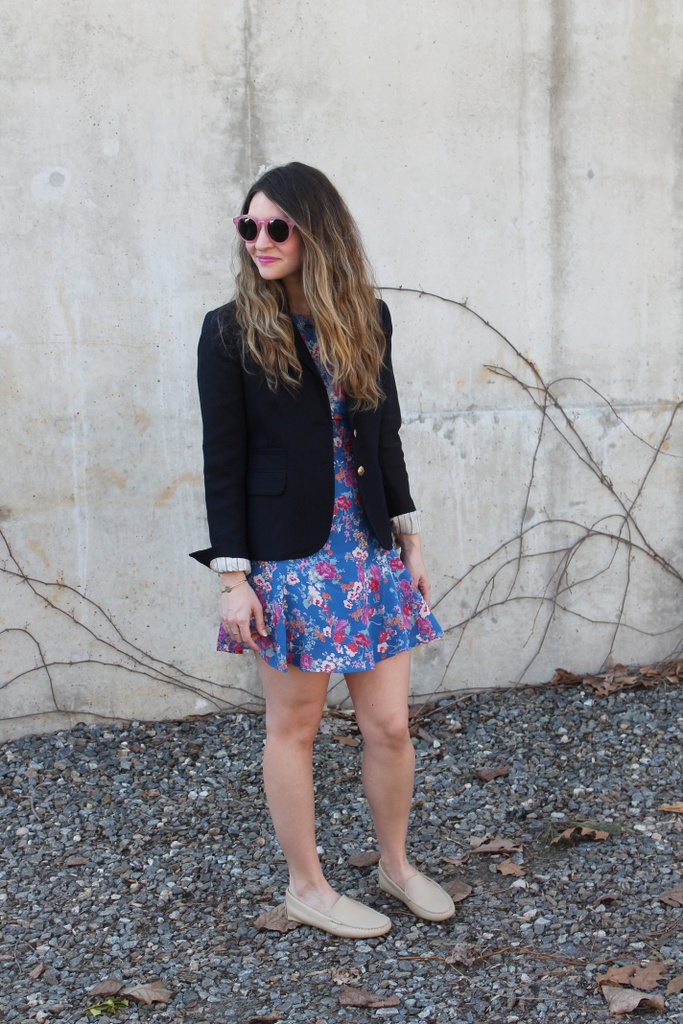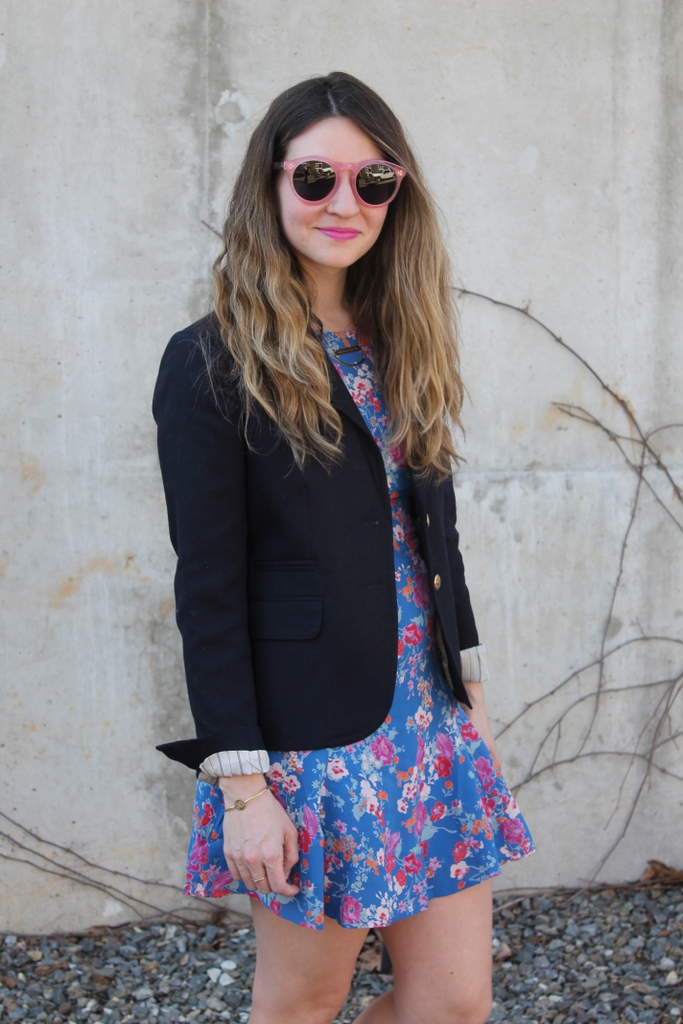 I'm sure you've noticed but I've been letting my hair air dry lately and I'm really liking the texture. I do miss my loose curls but there just isn't enough time in the day for curling my hair anymore. So, I'm telling myself that it looks like mermaid hair! I really need to get a trim, though… I'll just add it to the list.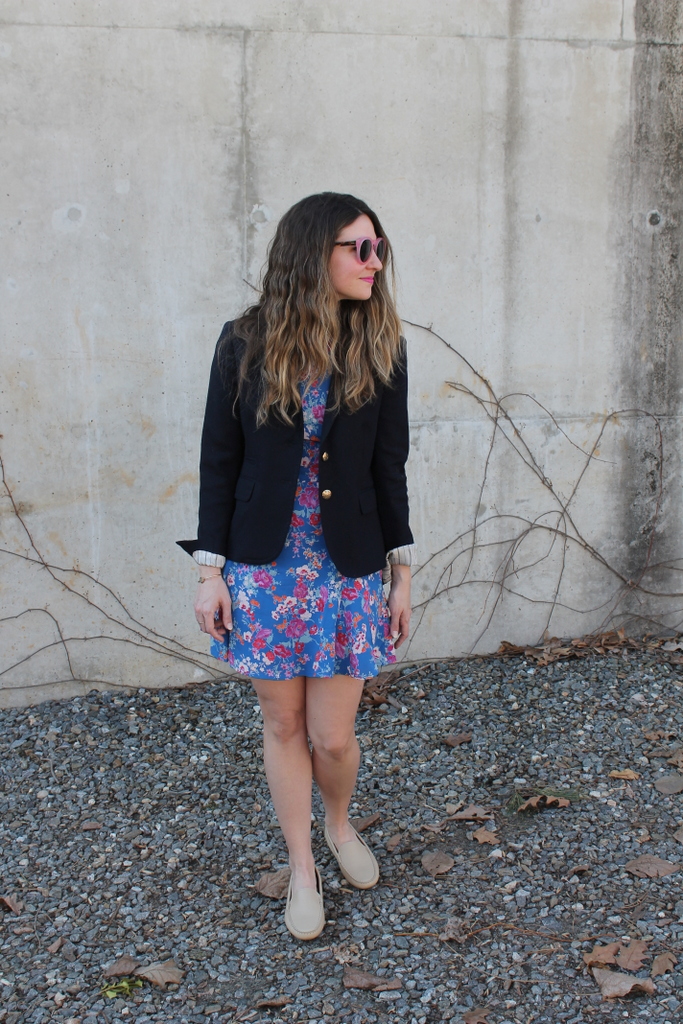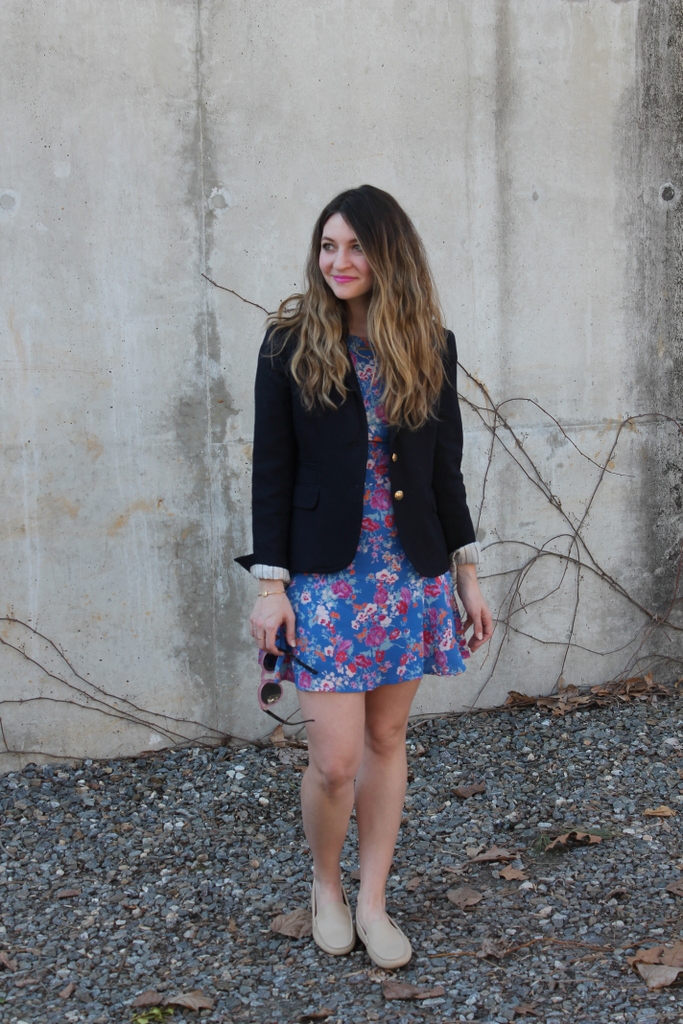 You also may have noticed, if you're following along on Instagram, that we have been redecorating our house. It started with nesting while I was pregnant with Joseph (poor Joe had to repaint the whole downstairs before the baby came, on top of redoing the guest room for Amelia) but it hasn't stopped! I'm working with a tight budget so I'm refinishing a lot of what we already have! It's been fun but so time consuming! Let me know if any of you would like to see me post about anything in particular- I'm hoping to do posts on each room but I have yet to get the nursery and Amelia's room reveal up so hopefully in the next few weeks!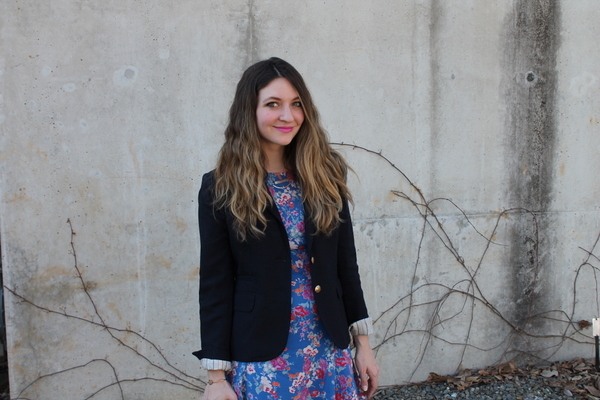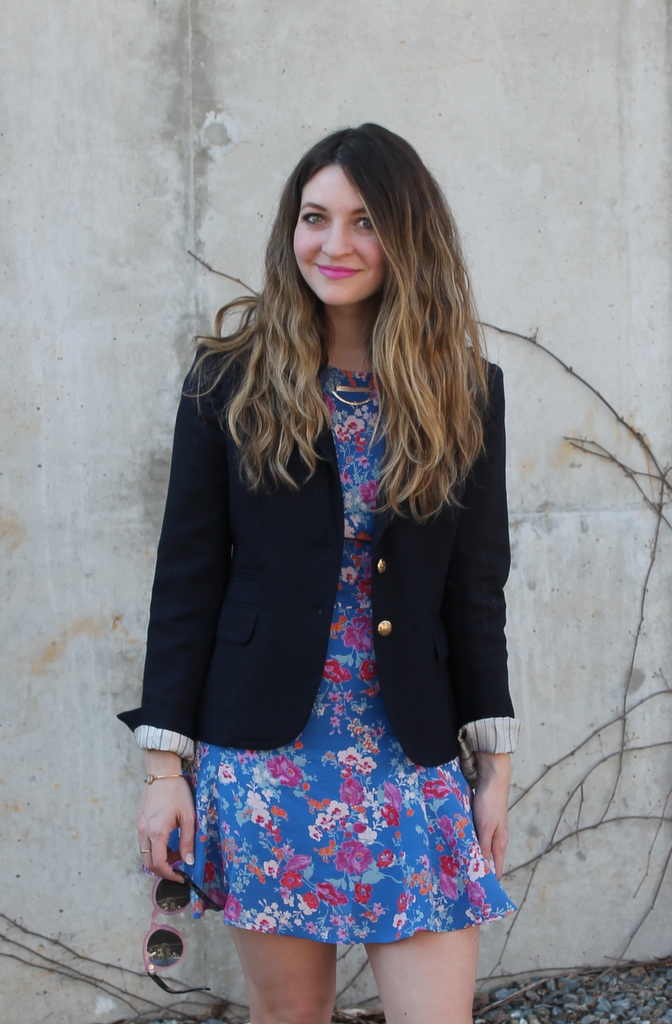 dress: Tularosa via Shopbop, blazer: J.Crew (old), shoes: M. Gemi, sunglasses: Illesteva
Happy Wednesday! I hope you all are having a great week! Ours has been crazy, as usual. Last week Joe had a work conference and two dinners and I feel like we didn't get enough down time before the crazy started all over again on Monday. Amelia started speech this week, too. So yesterday I had both kids out of the house by 8 am. Kind of hectic but I did get to drive through Starbucks on the way home so that was nice 😉
Also, if you could say some prayers for my Mom Mom, I'd really appreciate it! She had a stroke last week and is still in the hospital. She's in Florida and I haven't been able to get to see her so it's been tough.
Thanks so much!
❤Britt