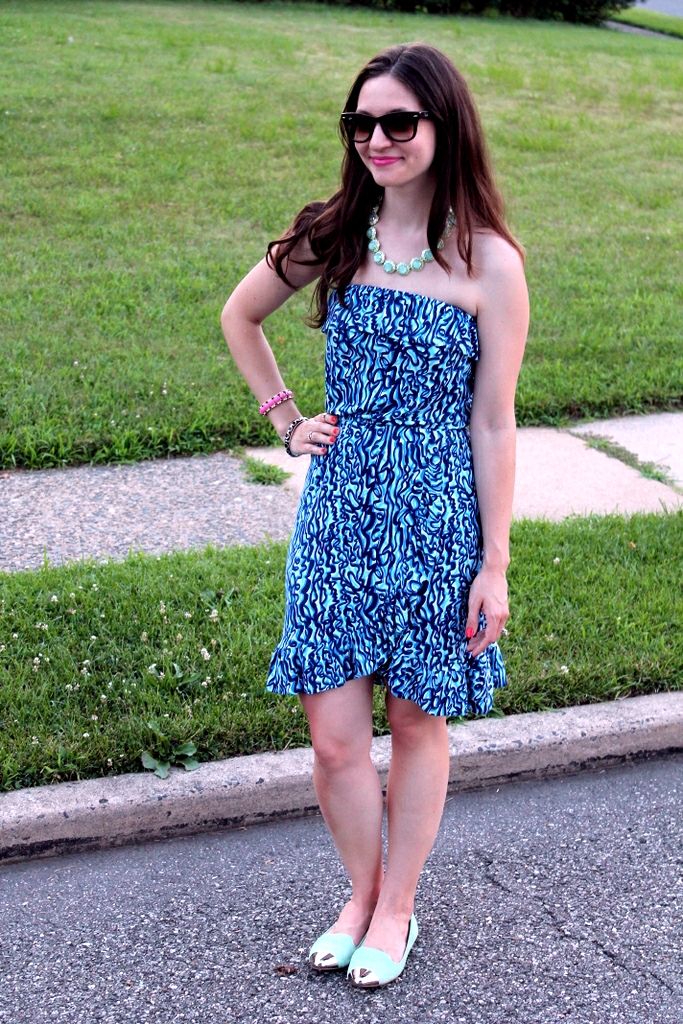 This is the perfect dress for really hot days. It is strapless, it isn't too tight, and the material doesn't stick to you or make you hotter than you already are. I also like this dress because I feel like it is another one of those that you can dress up or dress down. It looks great with flip flops and a hat for beach days or summer barbeques but you can also add heels or jazzy flats (and a cardigan for the office) to take it up a notch.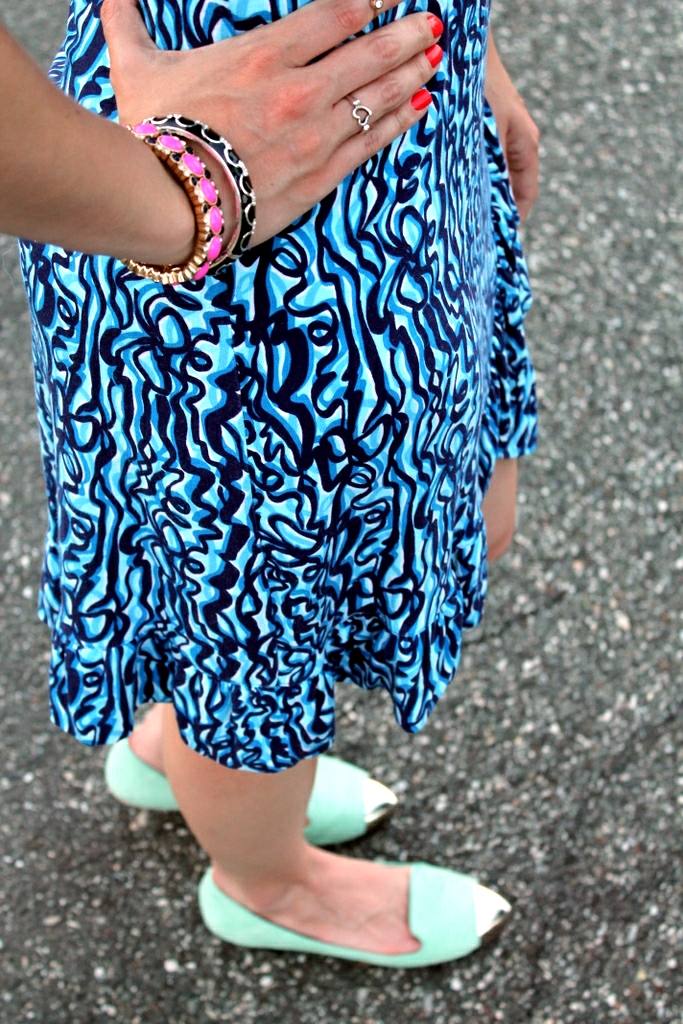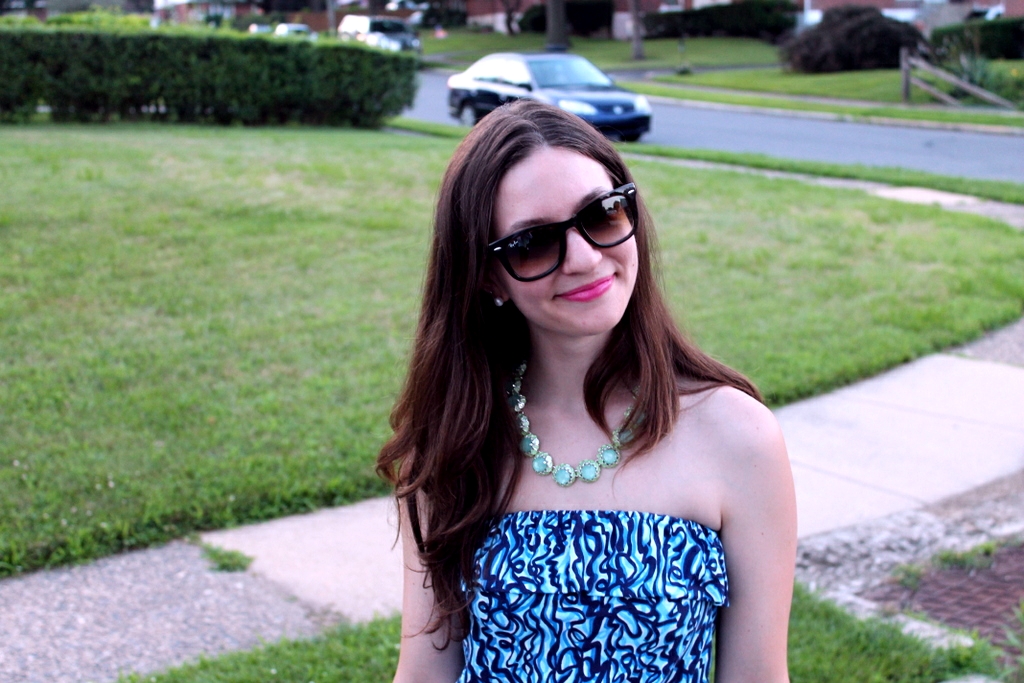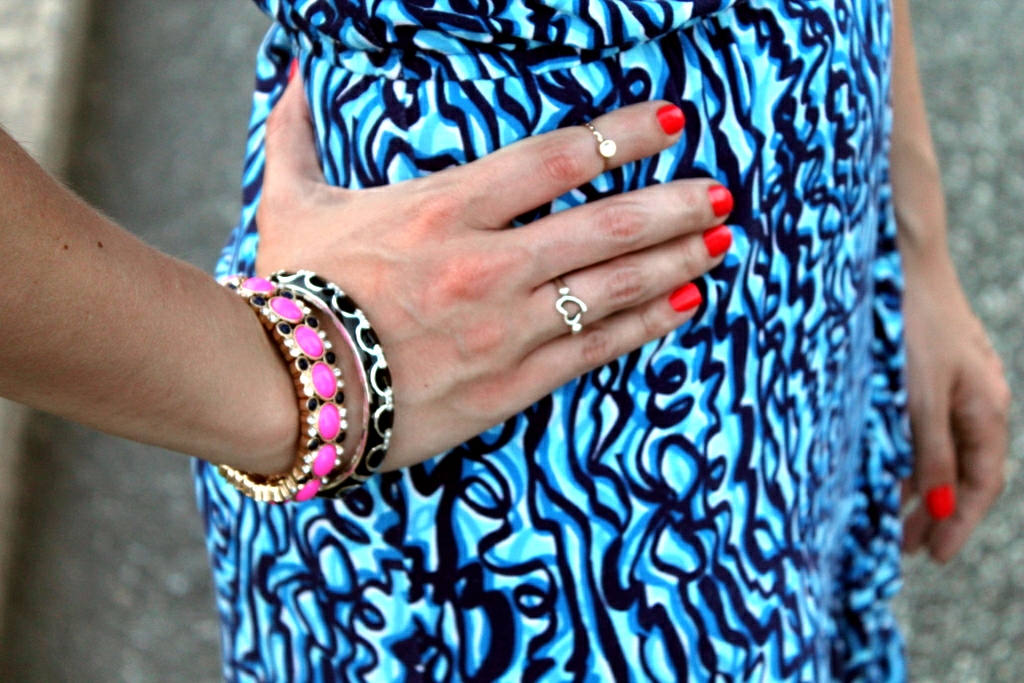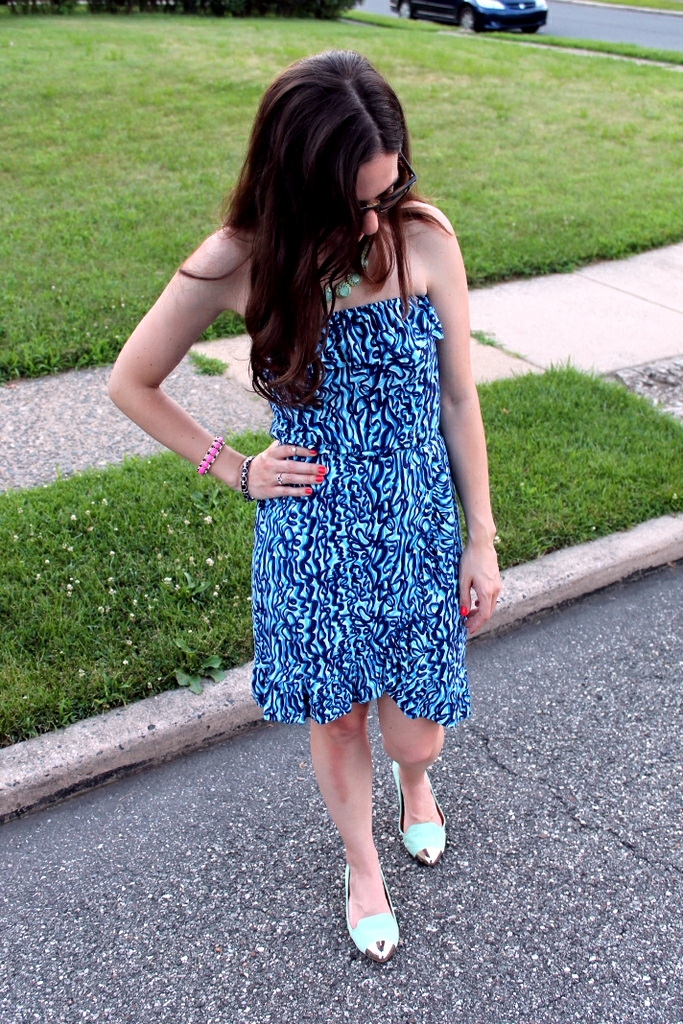 dress- Lilly Pulitzer (also love this maxi style), flats- DV by Dolce Vita via Piperlime, necklace- BaubleBar, bracelets- Sequin via Nordstrom and J. Crew, midi ring- Nordstrom, sunglasses- Ray-Ban
Can we talk about what we're reading this summer for a minute? I've been reading a series called The Hangman's Daughter by Oliver Potzsch and I have to say I'm really enjoying it so far. I'm on the second book now (out of 4) and while it can be a bit predictable at times, I think it's still a pretty good read (and actually includes some factual information about the time period and profession of the main character which is neat). Next on my list is either Kate Morton's The Secret Keeper or the Beautiful Creatures series. Do you have any recommendations? What is on your summer reading list?
❤Britt