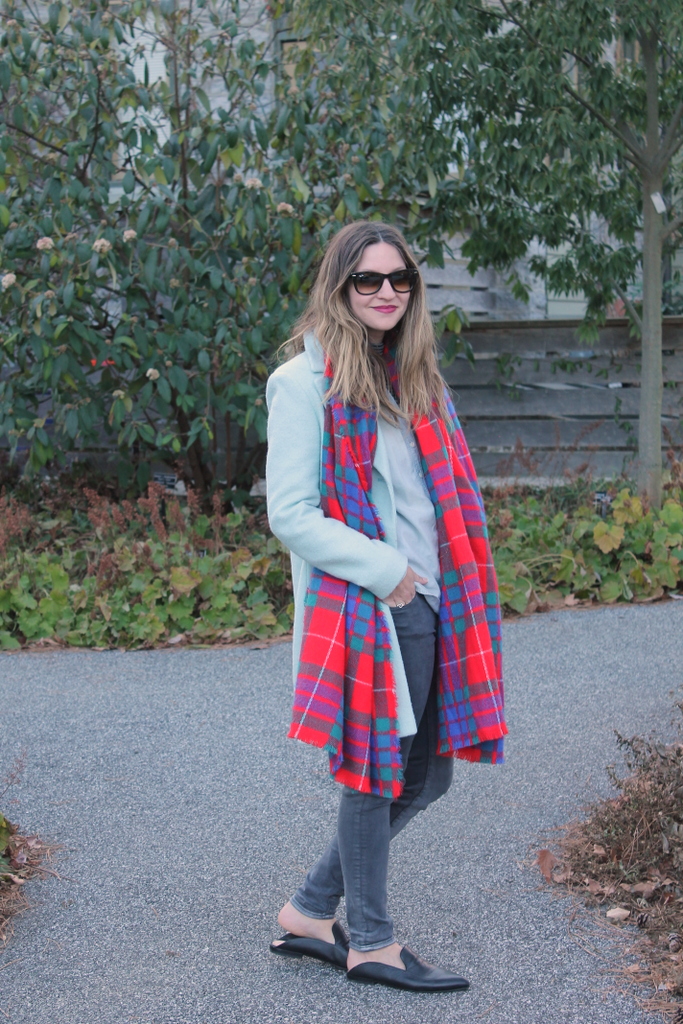 If I'm being honest, as excited as I was to get back to my regular wardrobe and not have to worry about what fits over my baby bump, I've had somewhat of a difficult time getting back into the swing of things. Not only did I forget that even once the bump is gone clothes don't fit the same (even though I've lost most of the baby weight, not everything fits & a lot of things definitely don't look the way they used to- I know this will come in time, but still…), but I'm also looking at my wardrobe in a new light. Whereas I thought I would feel like I had so much to wear after the baby, I actually feel like I don't have anything now! Part of this is because my style has changed quite a bit over the last few years- I used to dress in a lot of color and prints and I've been tending more towards neutrals or more classic pieces so a lot of what I have now feels old or out of style to me (time to do another closet/dresser clean out!).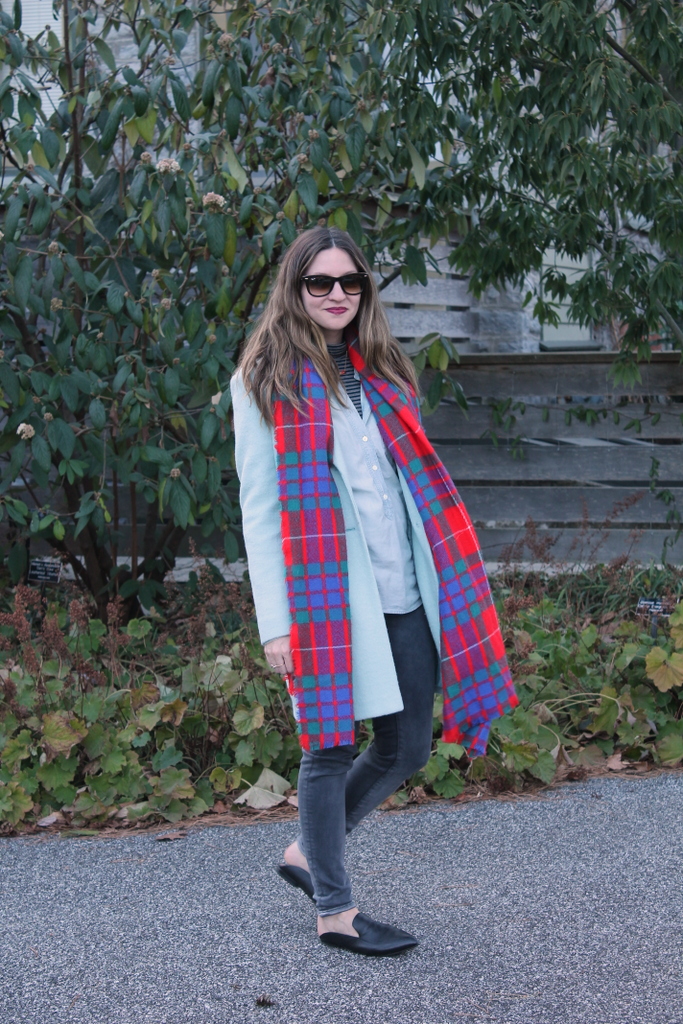 As refreshing as a wardrobe clean out is, especially for the New Year, it's also scary (too dramatic? seriously, though!) getting rid of things that you've had for so long. I'm the queen of "I'll wear this again someday" or "maybe it will come back in style (everything does!)" and "maybe this will fit better the next time I try it on." Moreover, a lot of the pieces that I don't wear anymore are actually really nice, they're just not really "me" anymore.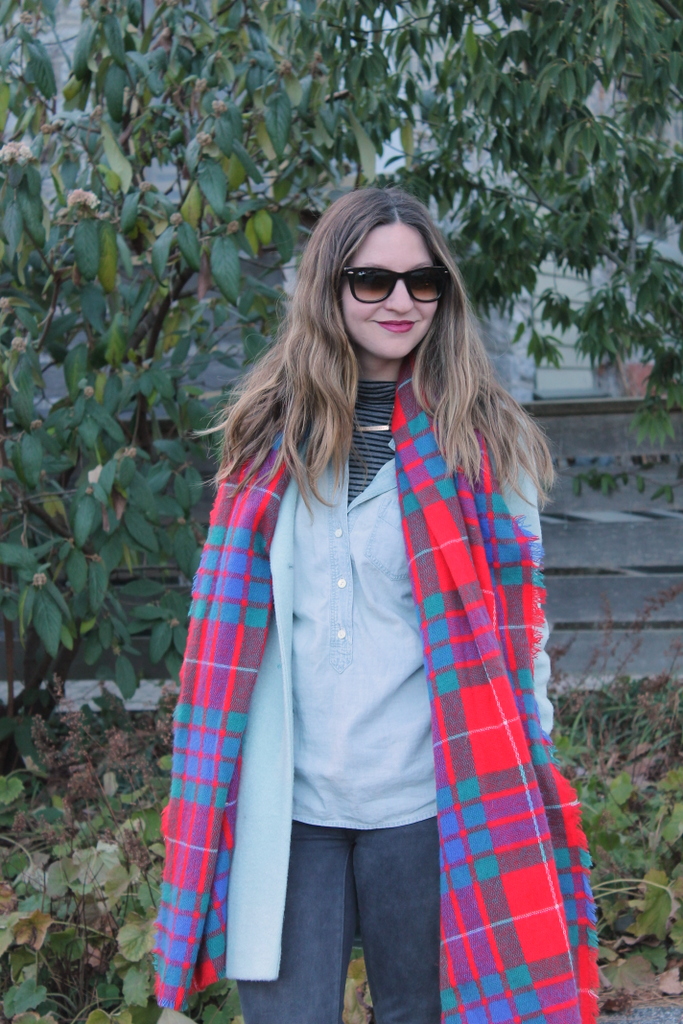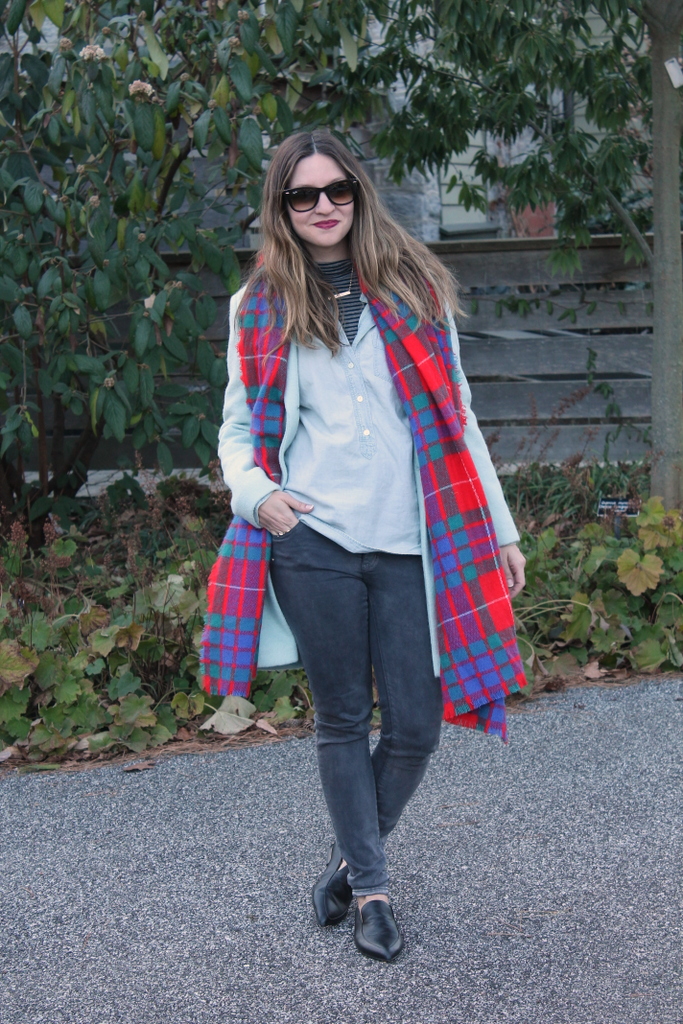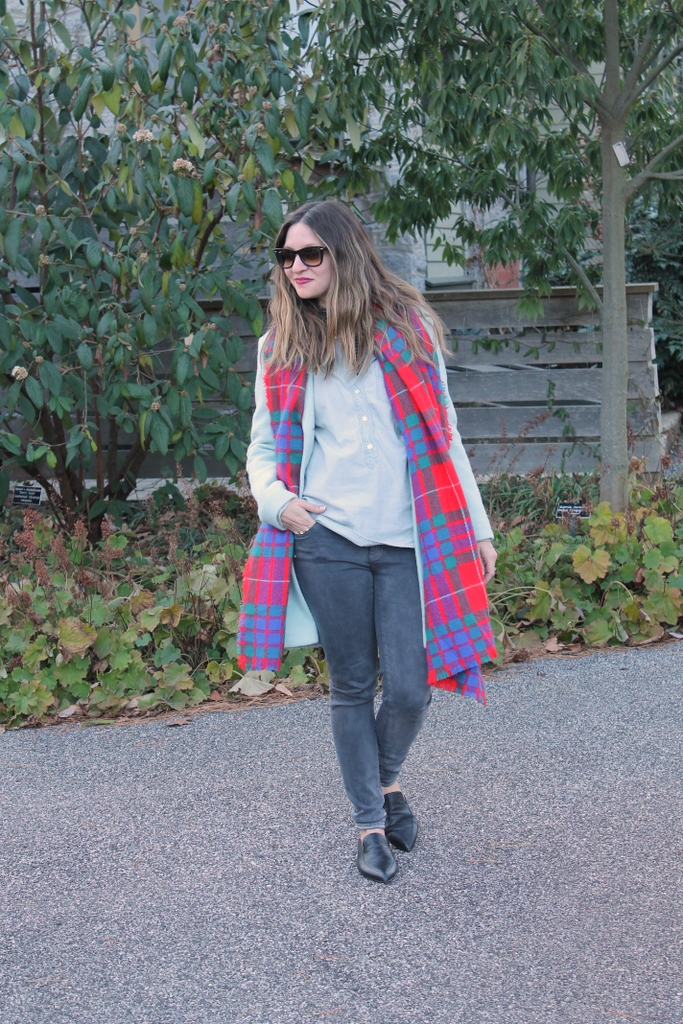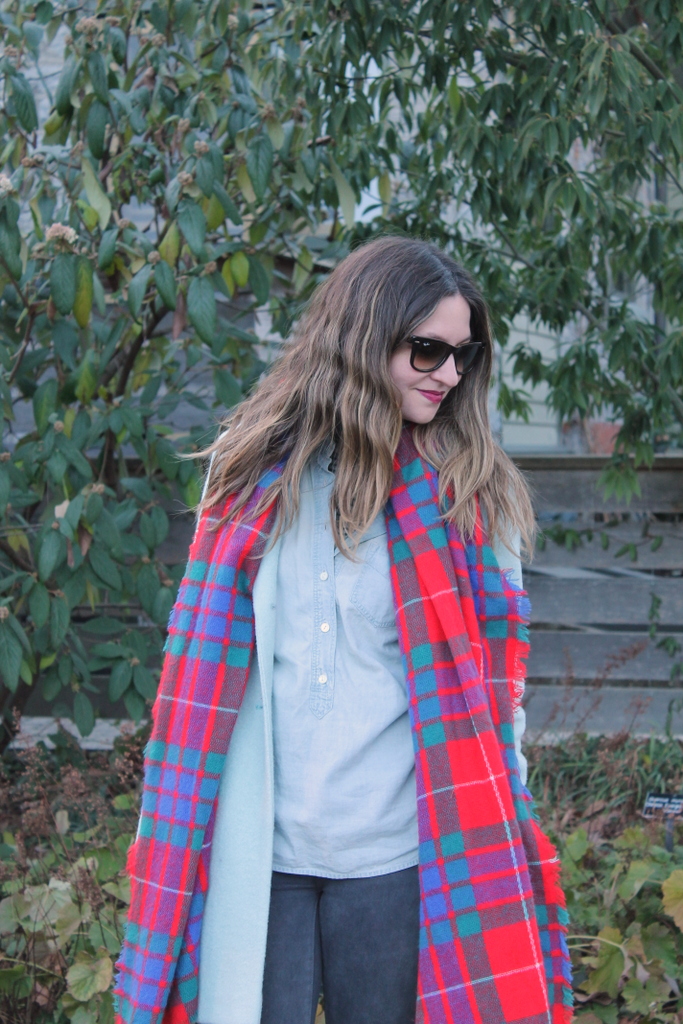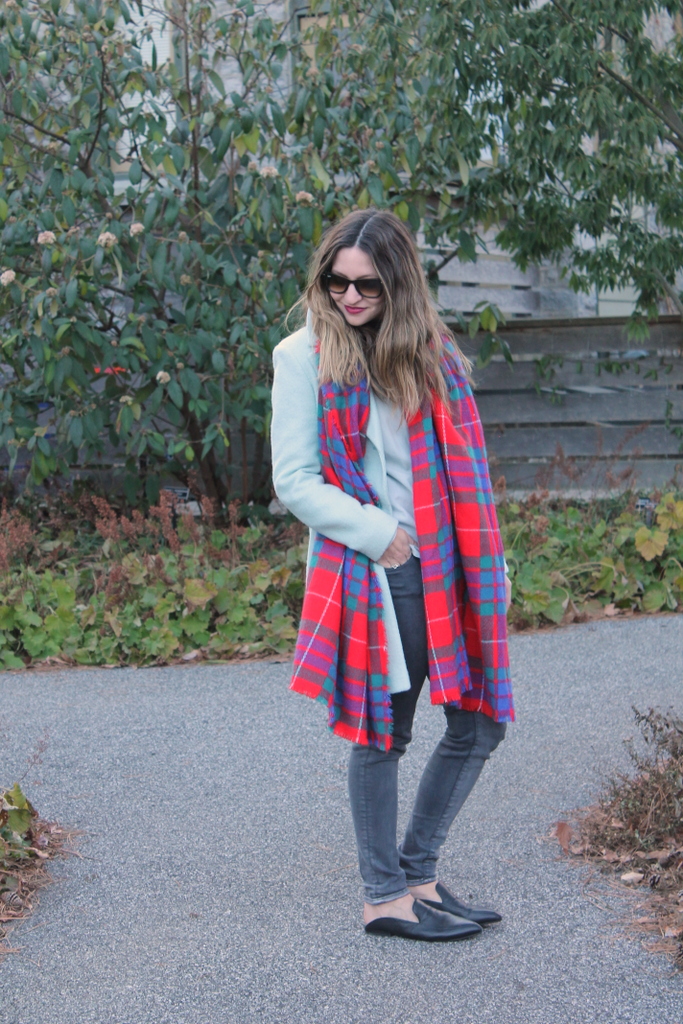 jeans: American Eagle (old), turtleneck: Nordstrom, top: J.Crew (similar), coat: Nordstrom, flats: Chinese Laundry, sunglasses: Ray-Ban, lips: Bobbi Brown in crushed plum
It's hard to believe that it's already the middle (almost end, even) of January! There are so many things that I want to accomplish this year, including getting back to a regular posting schedule, but I'm still just trying to find some balance over here. Plus, I'm really soaking up as much of this newborn stage as I can. This morning I was up at 5 to feed Joseph (he slept for 5 hours last night!) and was planning to get some work done starting around 6 but ended up just cuddling him until 6:45! There's nothing better and I've decided to cut myself a break- they're not little for long! Speaking of which, how is Amelia going to be two in two weeks?!
Happy Tuesday, friends! Thanks for stopping by!
❤Britt