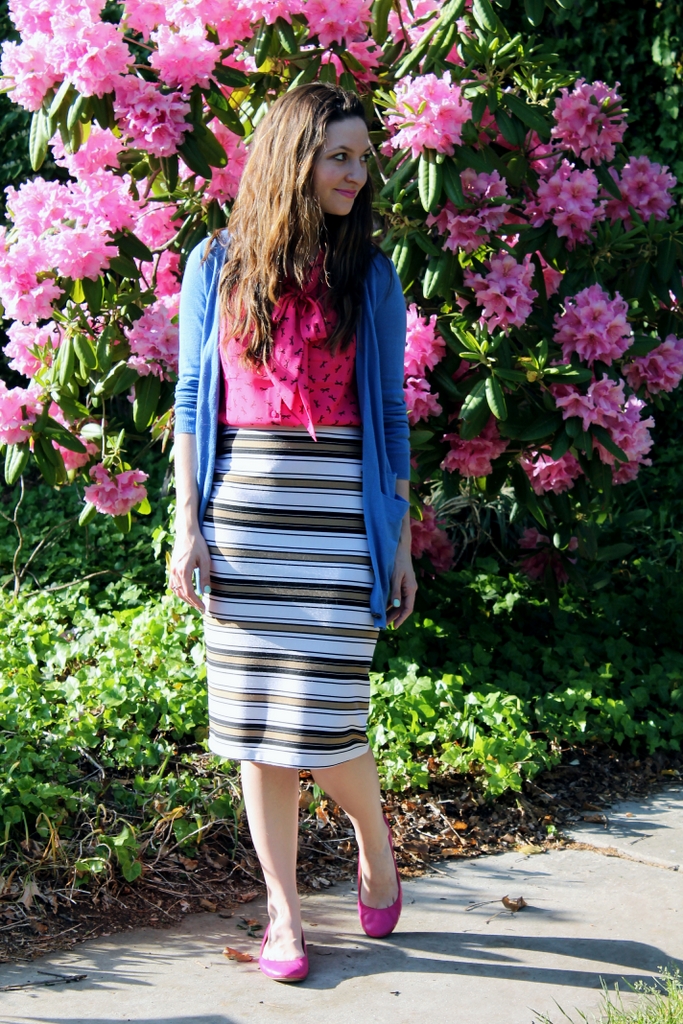 When I bought this skirt, I got a black crop top to go with it and doubted that I would wear this skirt more than a few times after that because of the stripes. That was almost two years ago and I've worn this skirt countless times since then! Surprisingly, the stripes go with way more than you would think. Because they're neutral colors and I rank stripes to as close to a neutral as you can get (like leopard), they work with pretty much any color and pattern (or at least smaller striped patterns, florals, and bows)! Are you a fan of print mixing? I feel like when it's done right, it looks like the pieces are supposed to go together and it's a fun way to express yourself (especially if you're pretty eclectic like me)!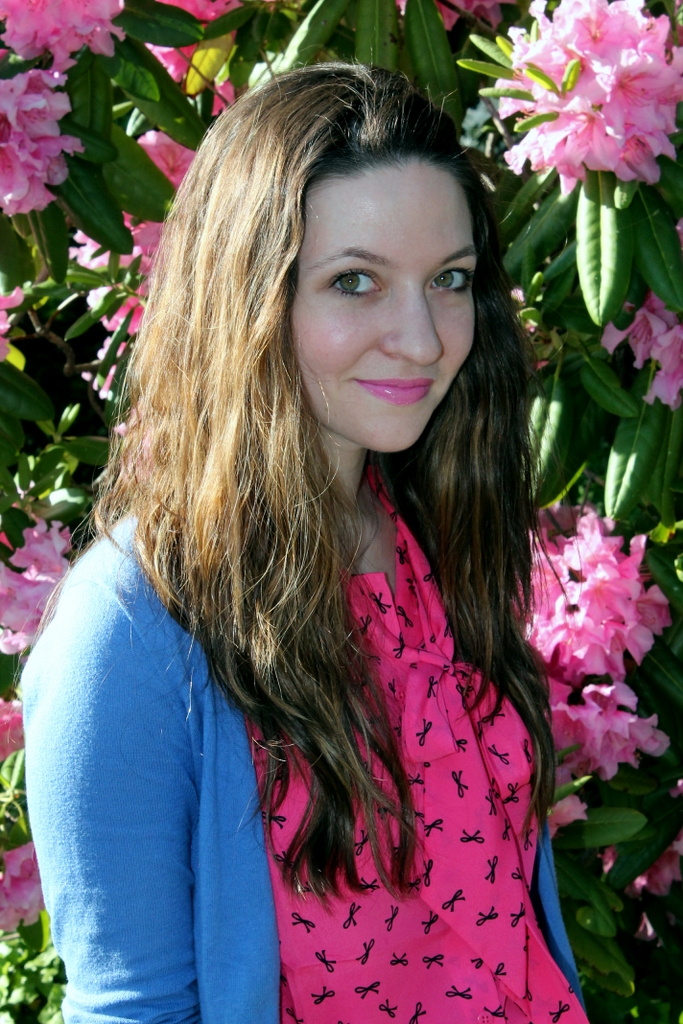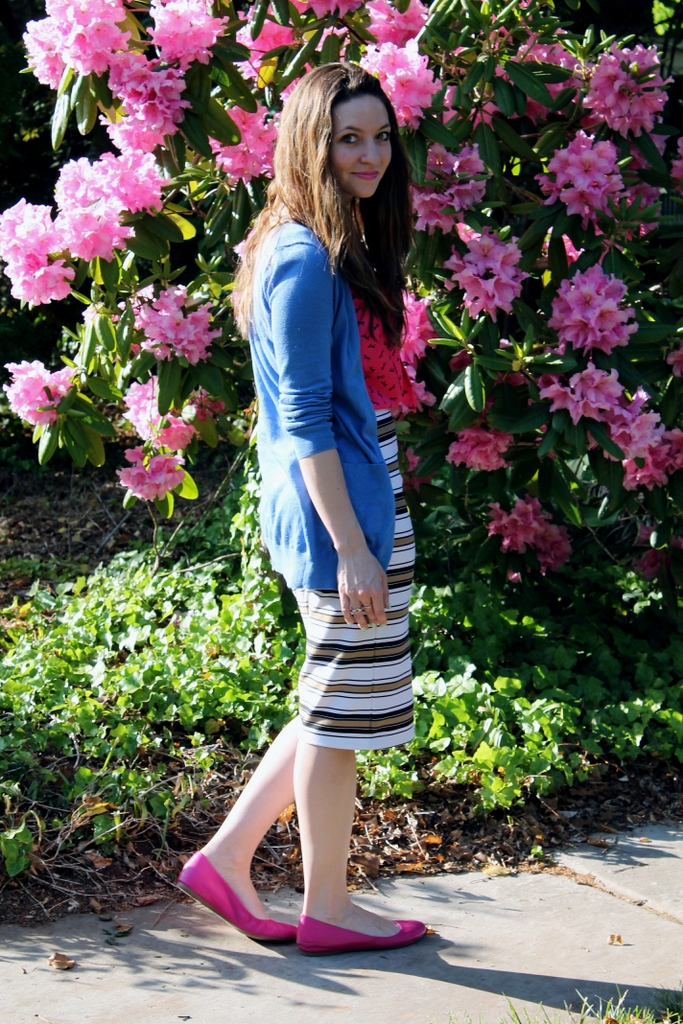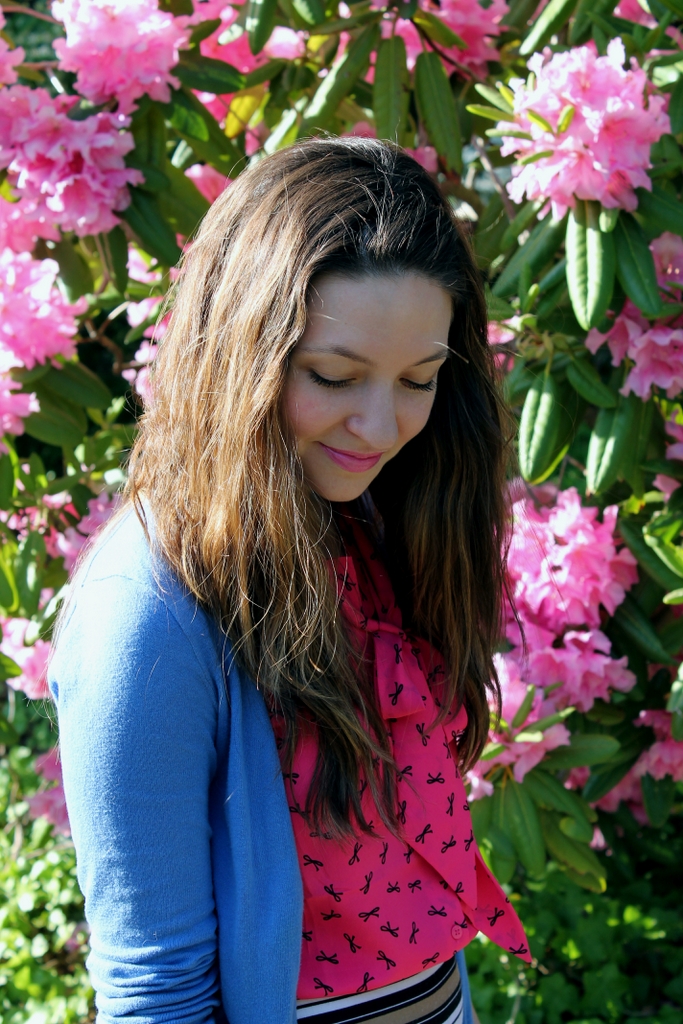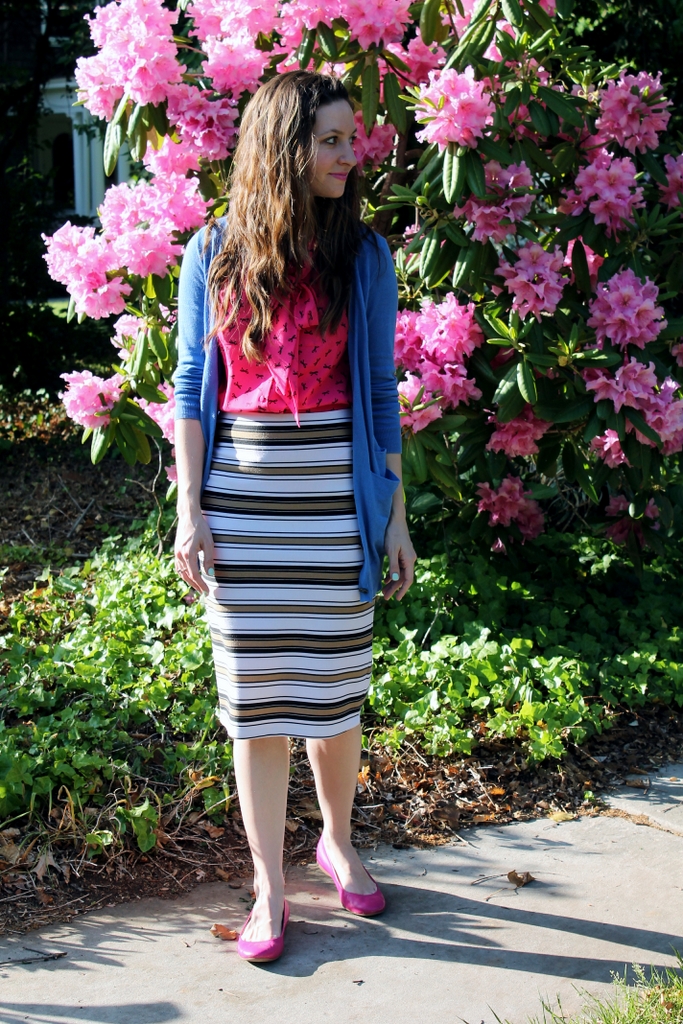 skirt- WAYF via Nordstrom (similar here and here), blouse- The Loft, cardigan- Madewell, flats- J.Crew
Nordstrom's half yearly sale starts today! I'm excited to do some shopping and pick up a few pieces for summer!
❤Britt
Shop: