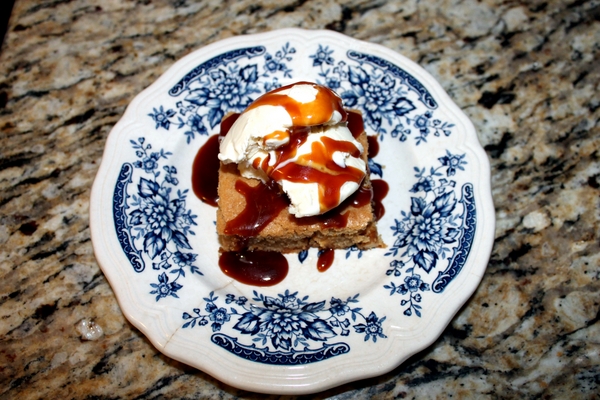 I made these recently as a late night dessert and they were delicious! We had these blondies with ice cream and salted caramel sauce but I also think they'd be amazing with a maple syrup sauce and ice cream!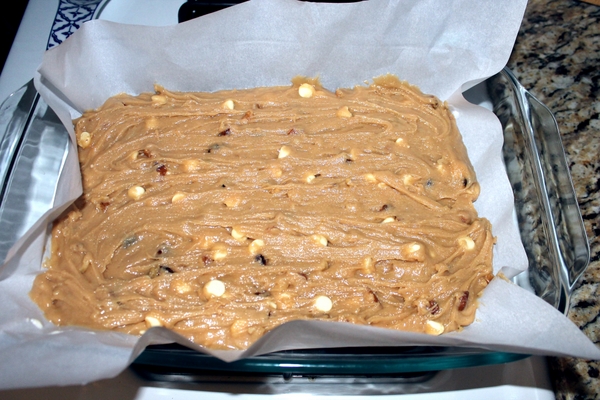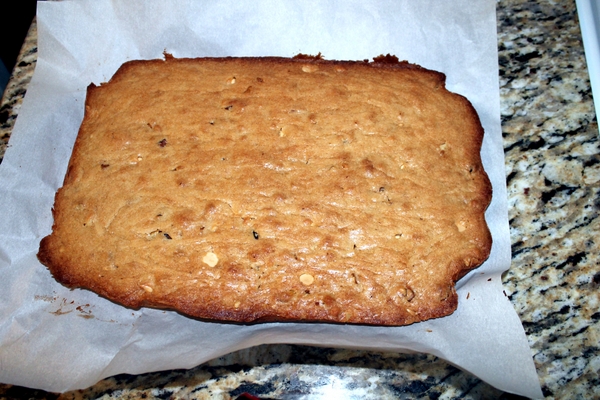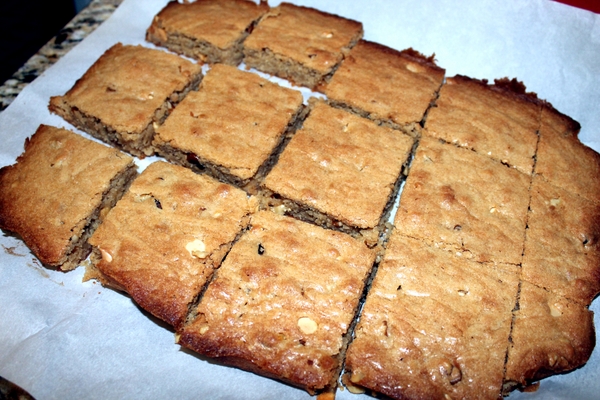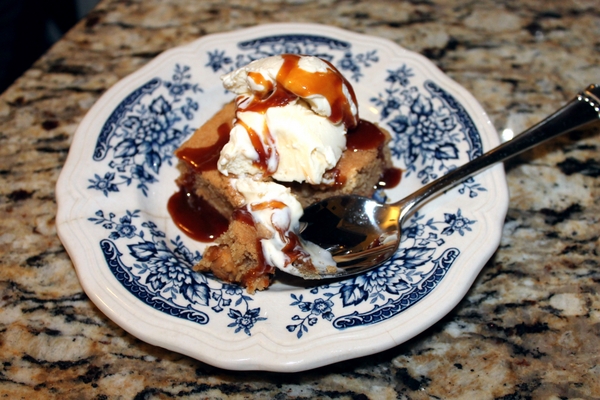 recipe adapted from Taste and Tell
Ingredients:
1 cup butter, melted
2 cups light brown sugar, packed
2 eggs, lightly beaten
2 teaspoons vanilla
2 cups flour
1/2 teaspoon baking powder
1 cup chopped pecans (I used walnuts)
1 cup white chocolate chips
*optional: 3/4 cup toffee pieces (I didn't use these because I didn't have them)
Directions:
Preheat oven to 375 degrees and line a 9″ x 13″ pan with parchment paper. Spray with nonstick cooking spray or butter.
In a large bowl, cream the butter and brown sugar, then mix in the eggs and vanilla. Add the flour, baking powder, and salt and stir to combine. Fold in the nuts and white chocolate chips (and toffee pieces, if desired).
Spread dough onto prepared pan and bake until the center is just set, about 35 minutes (I took mine out after 33 minutes and probably could have taken it out a minute or two earlier). Allow to cool and lift out by the parchment paper to cut into squares (unless you're like me and prefer these served warm with ice cream and salted caramel sauce… then don't wait until they're cool to serve!).
Happy Friday! Enjoy!
❤Britt