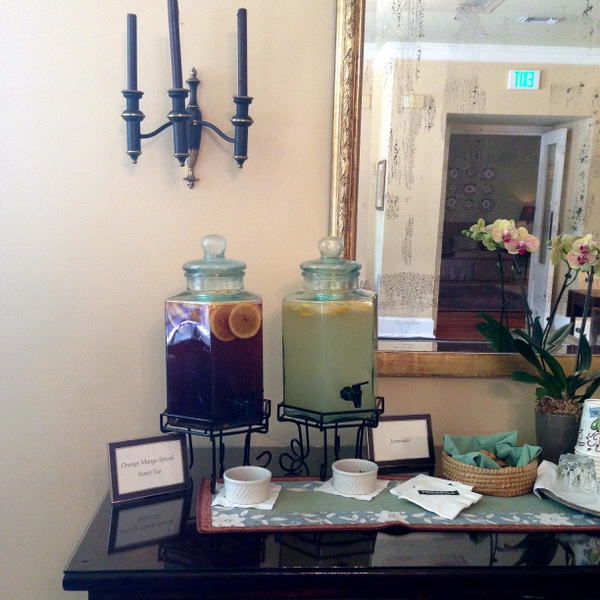 Planters Inn reception room where they had tea and coffee every morning, iced tea and lemonade in the afternoons, and tea, coffee, and warm cookies in the evenings.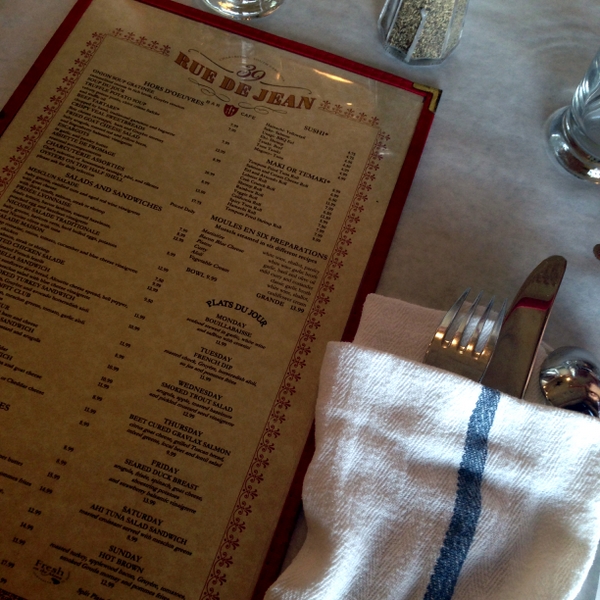 Lunch at 39 Rue de Jean. Absolutely delicious!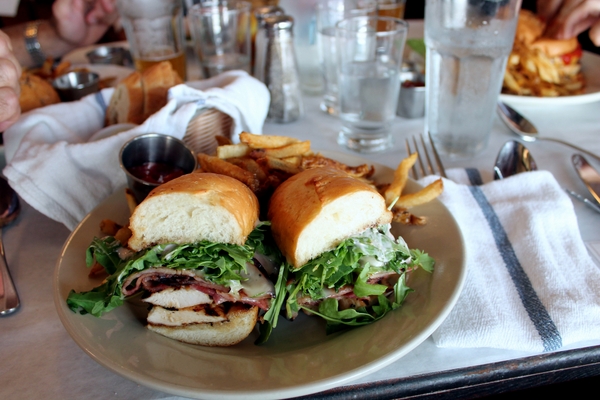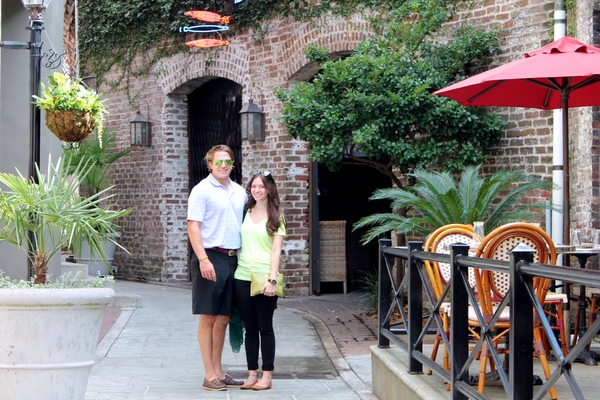 Me and Joe outside of 39 Rue de Jean.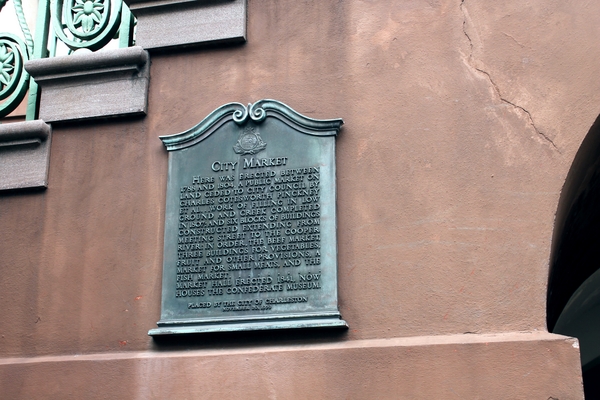 The City Market: this was right across from our hotel and was really cool to walk through and browse the authentic handmade straw baskets, pralines, and other Charleston goods.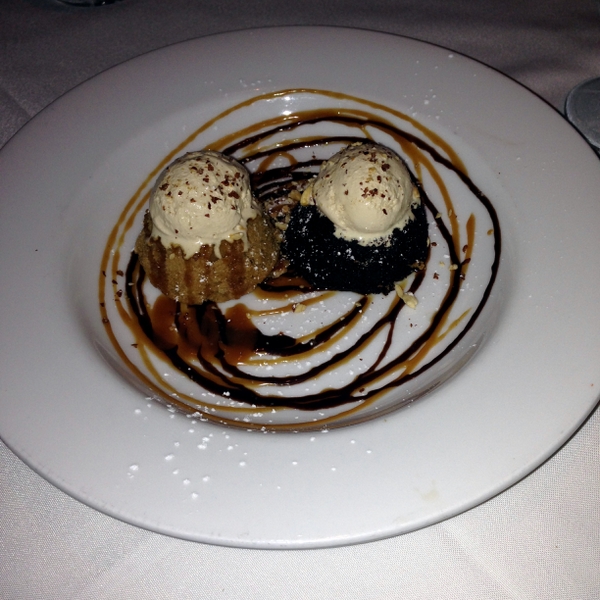 Dessert at Cypress.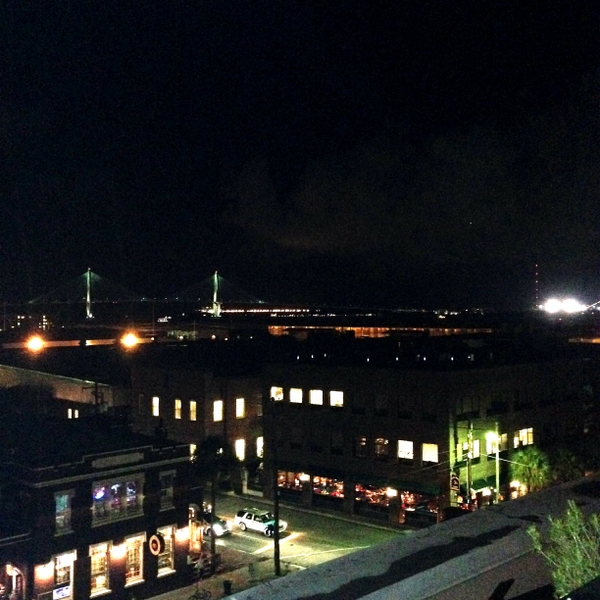 The view from the Market Pavilion rooftop bar.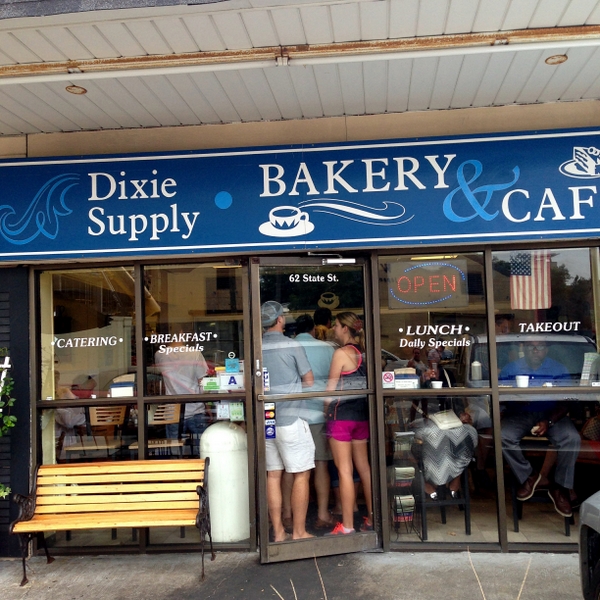 Dixie Supply Bakery and Cafe: definitely a hole in the wall but their food was delicious! Also, Diners, Drive-ins, and Dives ate here!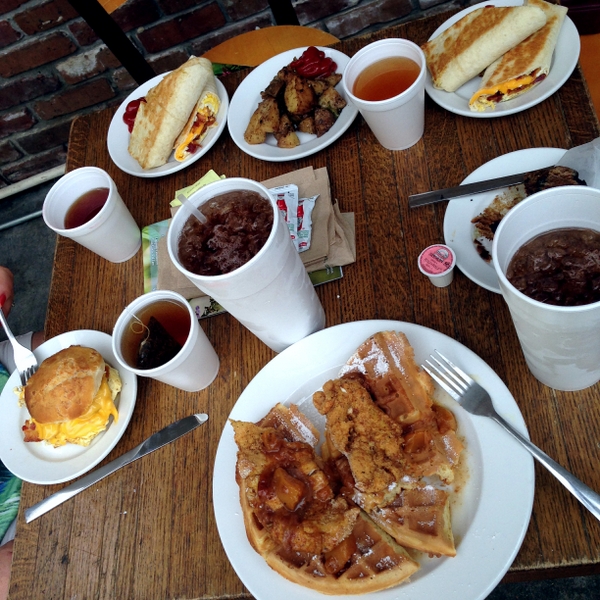 Joe's Dad got the waffles and fried chicken 🙂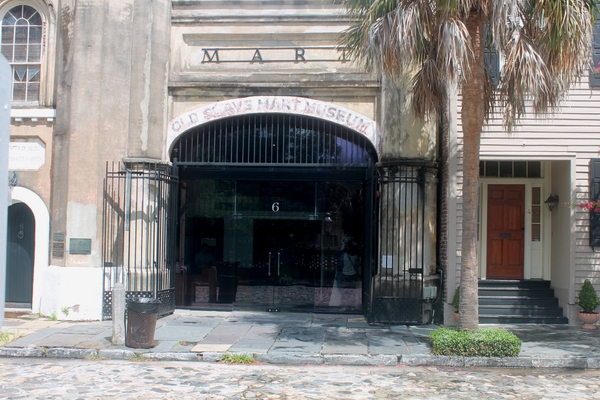 The Old Slave Mart Museum: this was the actual location of the old slave mart. It was really sad walking through here but also really enlightening as there were so many things that I didn't know before touring this museum.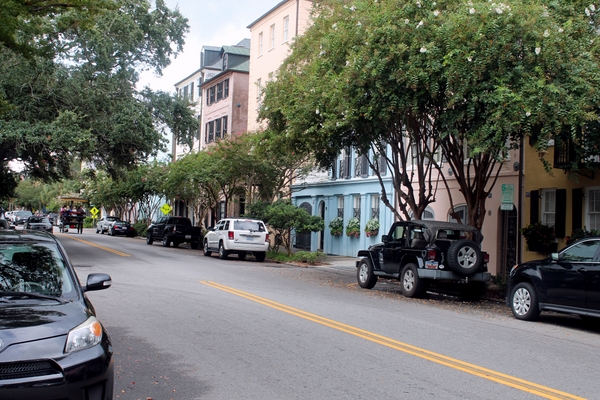 Rainbow row. It was tough to get a good picture of all the houses because of all the trees and cars.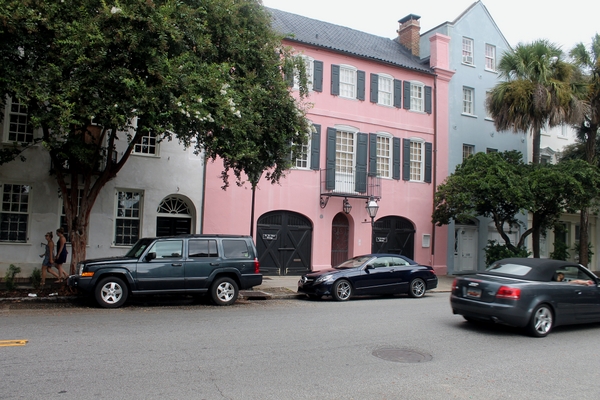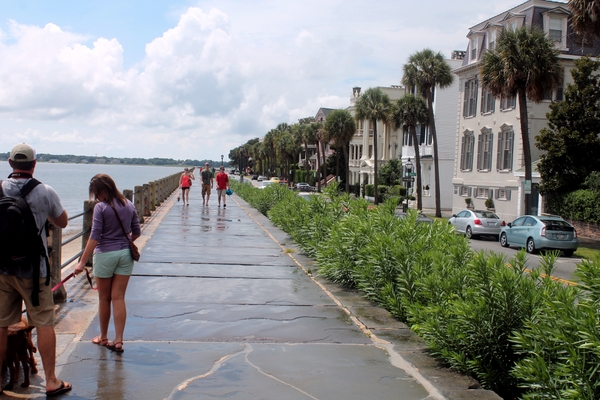 The seaside walk to The Battery.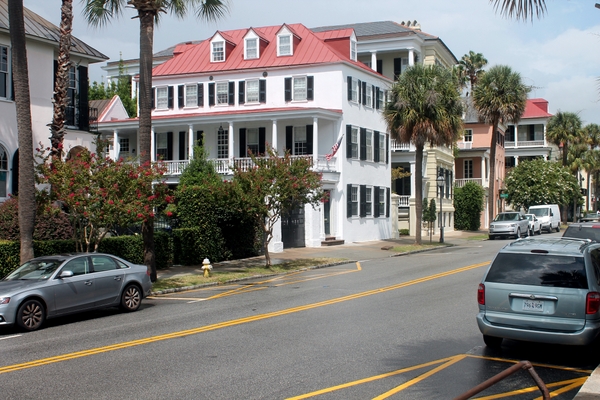 These gorgeous old homes were everywhere in downtown Charleston. This particular beauty was on East Bay.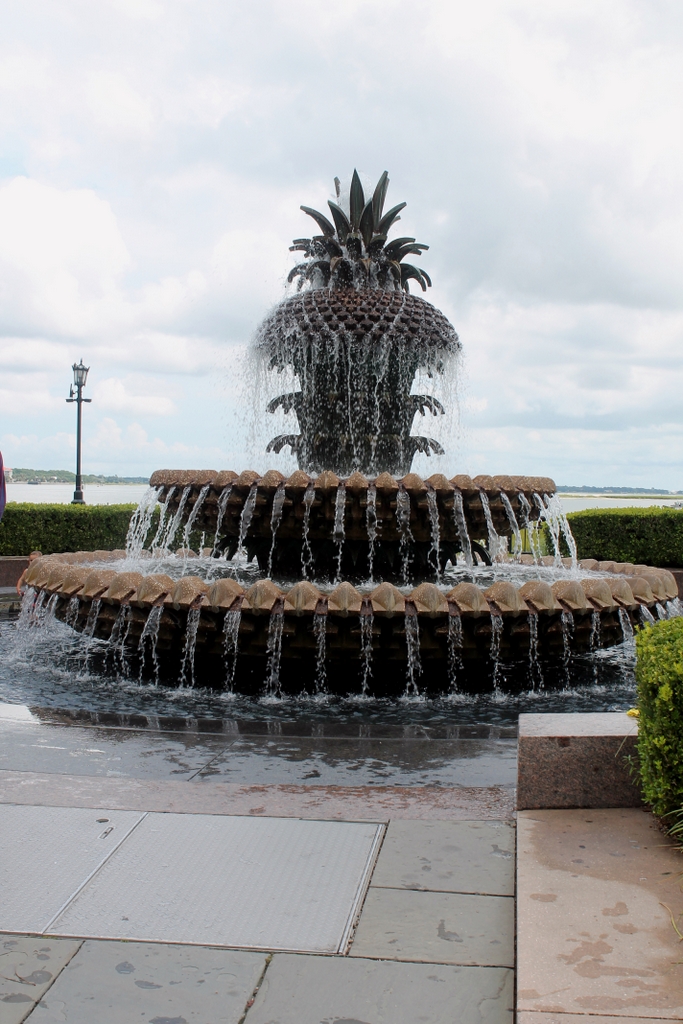 The pineapple fountain where children are allowed to play.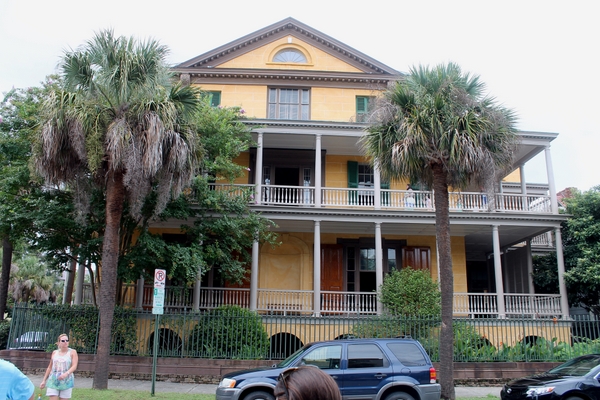 The Aiken-Rhett House (view from the side, I think).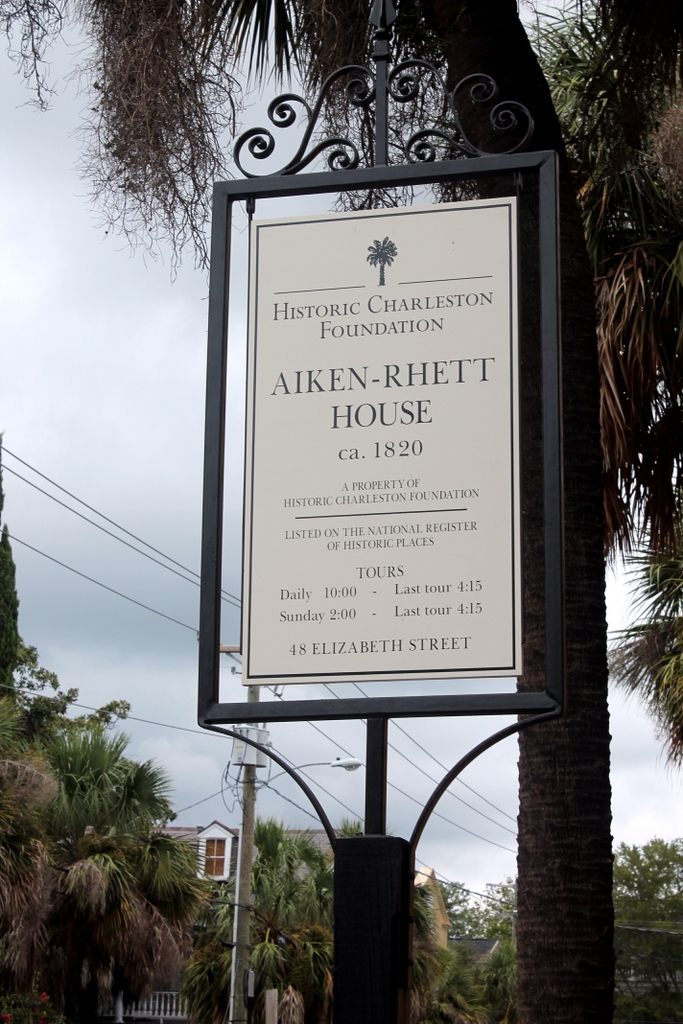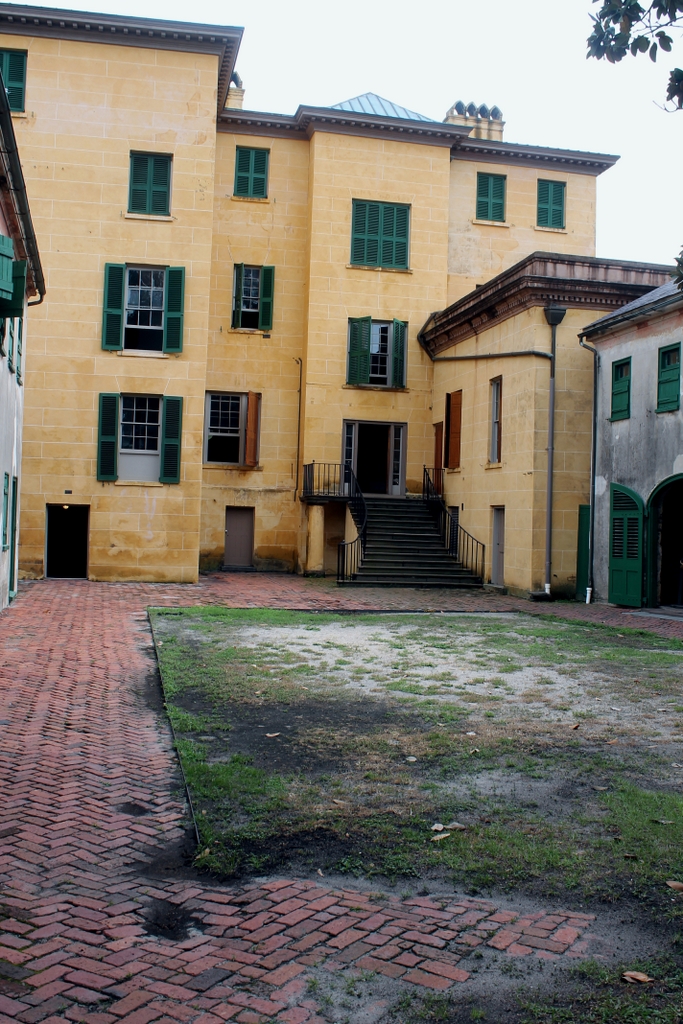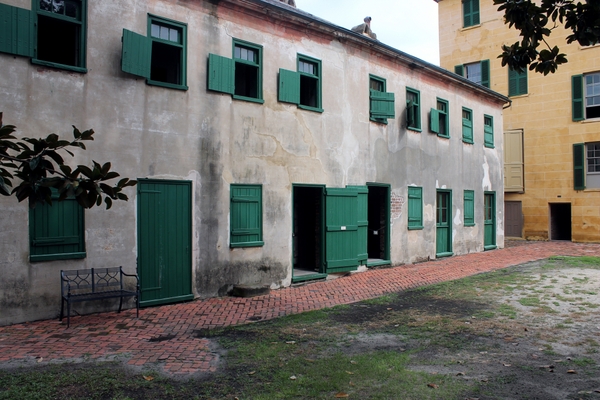 The kitchen and laundry house with additional sleeping quarters above, most with fireplaces and probably for the enslaved who worked there.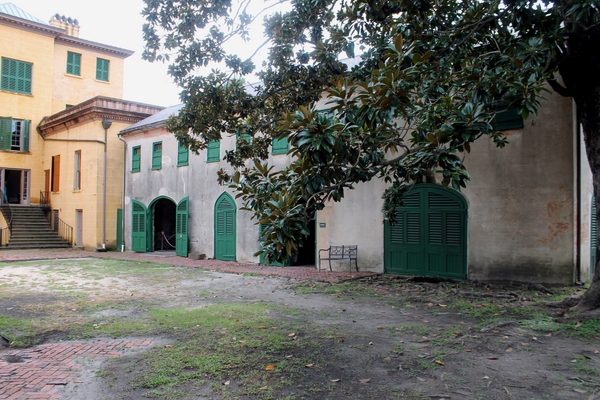 The carriage and stable house with additional sleeping quarters above, probably for the stable hands.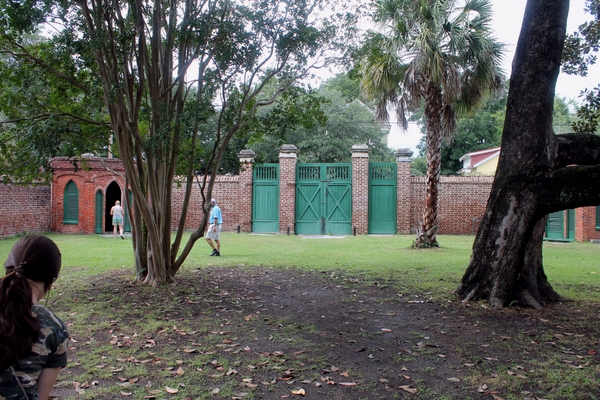 Sorry this is such a photo-heavy post but I wanted to share as much as I could. I split the photos into two posts so stay tuned for the other half of my Charleston trip and also for a list of my favorites! Have a great day, guys!! Thanks for reading!
❤Britt