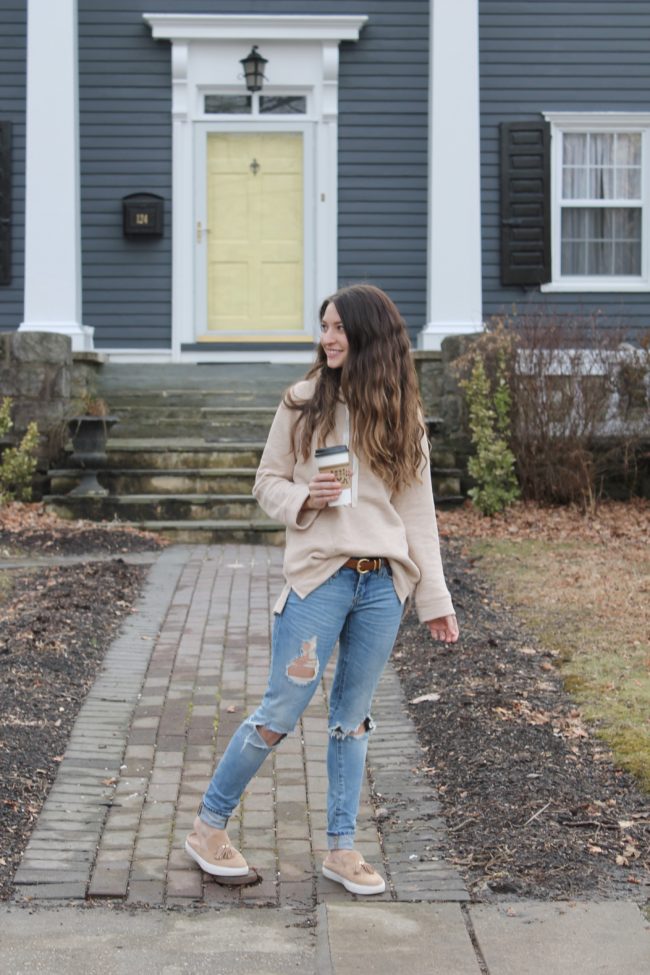 As much as I prefer warmer weather to the freezing cold, I prefer dressing for the cold over the heat. I've been building up my winter wardrobe for quite some time but for some reason I haven't put the same effort into my spring/summer wardrobe. I seriously just bought my first really nice bathing suit last year! It seems like I never know what to wear when I don't need layers! And I seriously need to up my dress game…and shorts, I have 2 pairs that I really like and hardly any lounge clothes for warm weather.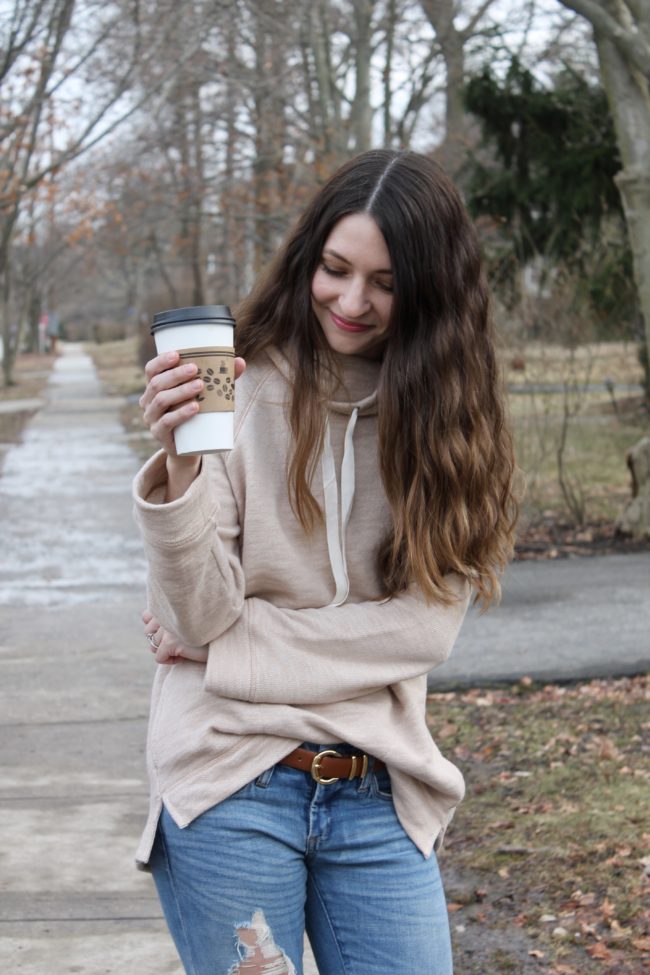 Anyway, I got this sweatshirt on major sale a couple weeks ago and I really like that I can wear it with jeans or leggings- it's longer in the back so perfect for them, too! It's perfect for being comfortable on the weekends, throwing over a tee shirt & sweats for lounging around, or even dressing up a bit by adding a pop of color & some fun shoes (I'm thinking these red mules and a bold red lip)!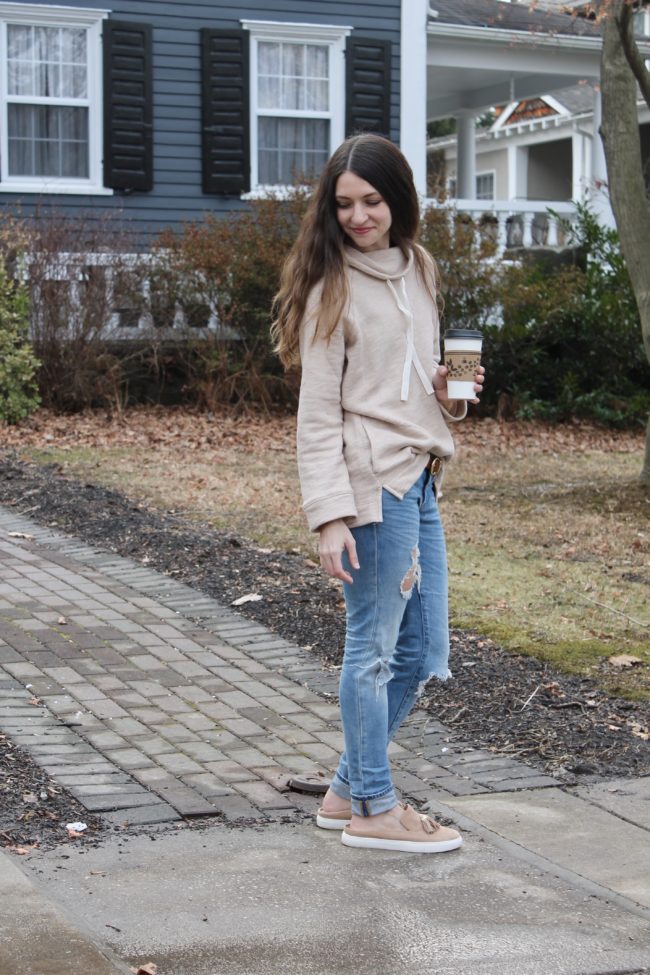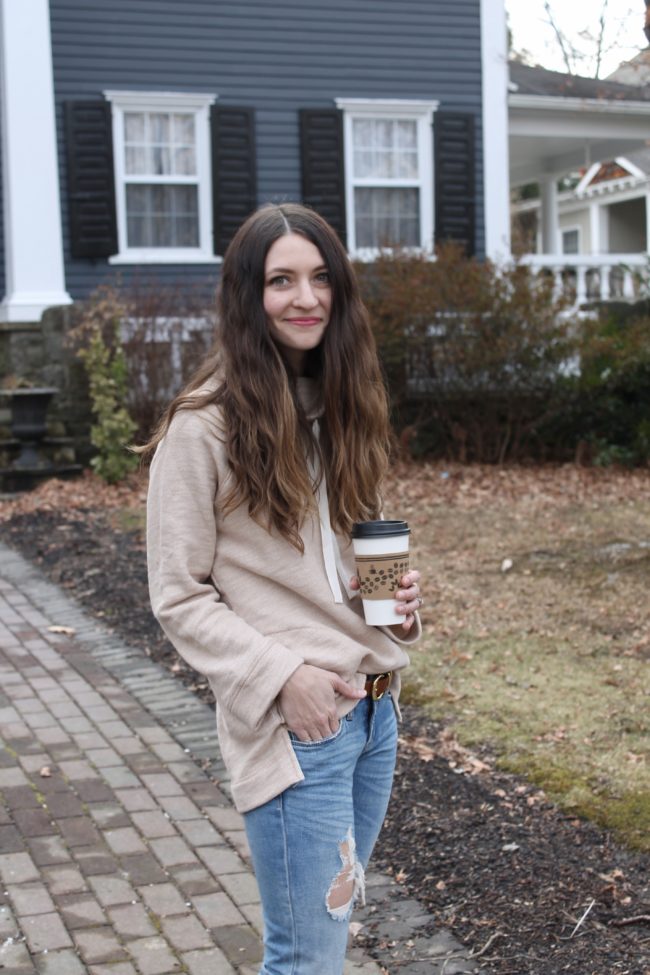 I also got these jeans this year and wear them pretty regularly. I bought my normal size and they fit really well (I have a similar, much more expensive pair and I actually like the fit of these significantly better)! I do love the skinny jean but I really want to try a pair of high waist mom jeans next. Also, mules have been my preferred shoe since I started wearing them again last spring. These are super comfortable and they also come in black! Next on my shoe list (well, top 2) are these and these or these… and these!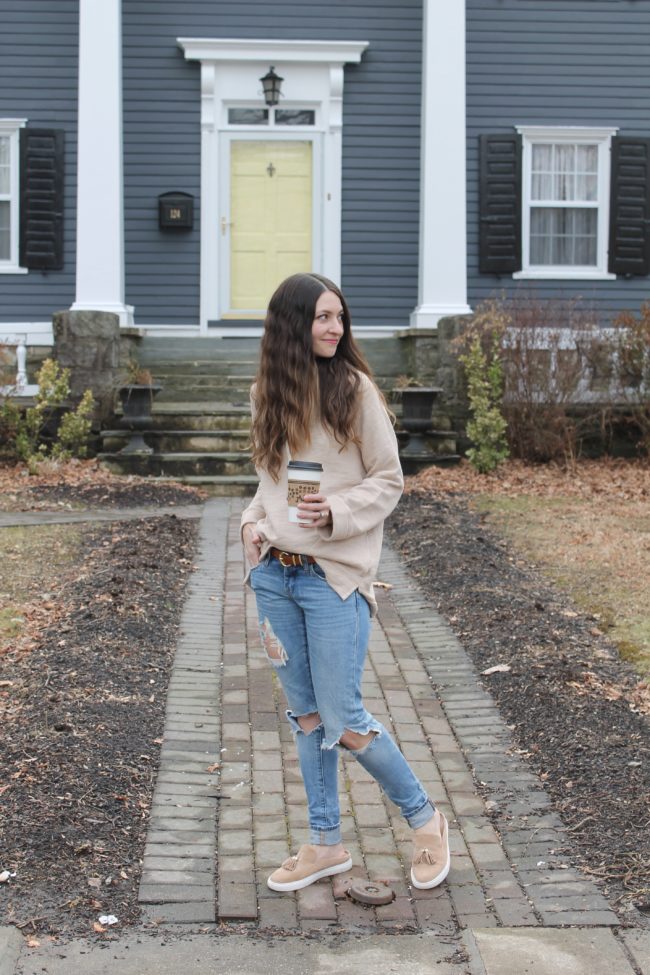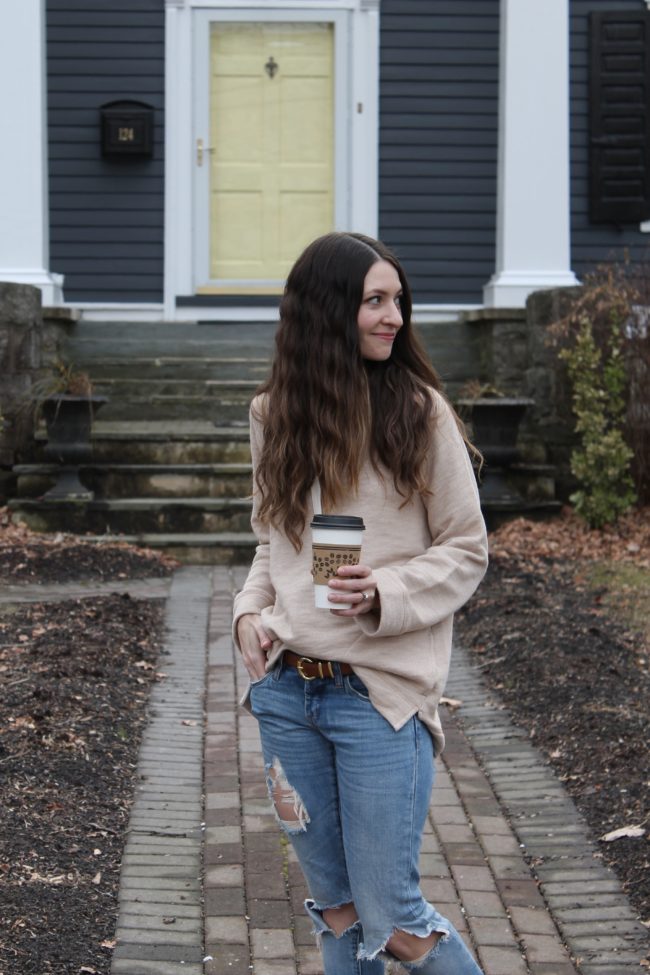 sweatshirt: J.Crew, jeans: Blank Denim, mules: Nordstrom, belt: Banana Republic Factory Store (old)
Hope you've all been having a great week so far! I can't believe it's already Thursday! I'm looking forward to the weekend but we can't really do a whole lot with people as we're still trying to keep the germs at bay until after Amelia's surgery this coming Wednesday. Does anyone have any fun plans for Valentine's Day? I haven't even given it much thought since her surgery is on Valentine's Day and Joe is going on a work trip right after that. I'm thinking something fun will definitely be in order once all this is finished and we can resume our normal lives (and be in contact with the outside world again, haha!)!