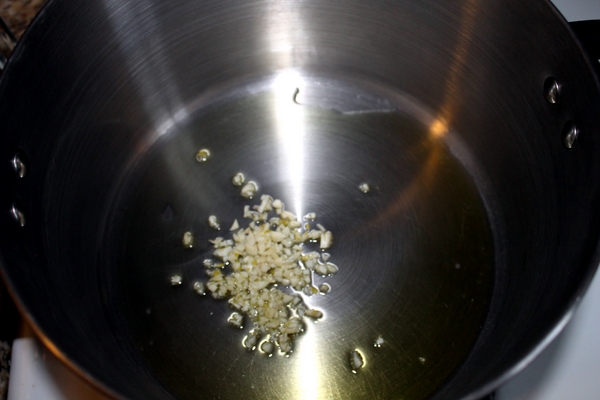 I pinned this recipe a while ago on Pinterest but I first had this soup (with most of the updated ingredients in this recipe) when my friend Lori made me dinner one night. I loved it and couldn't wait to make it for Joe! Needless to say, he loved it! Actually, my youngest sister even loved it and asked for seconds! It was pretty simple to make and absolutely delicious! Let me know what you think if you get a chance to make it.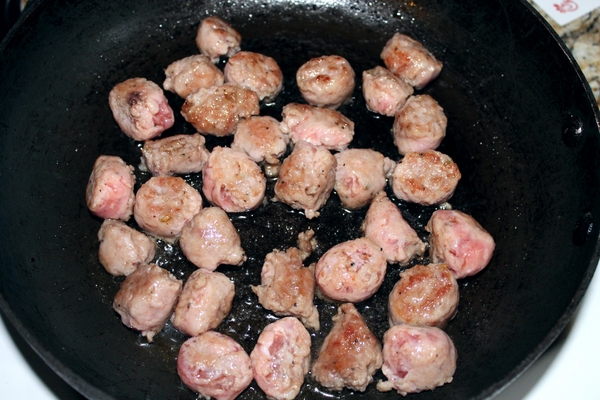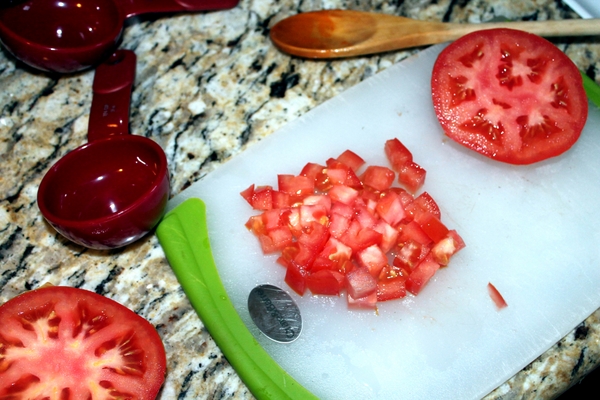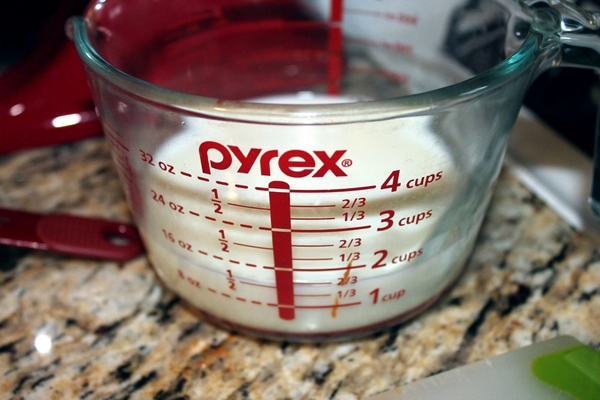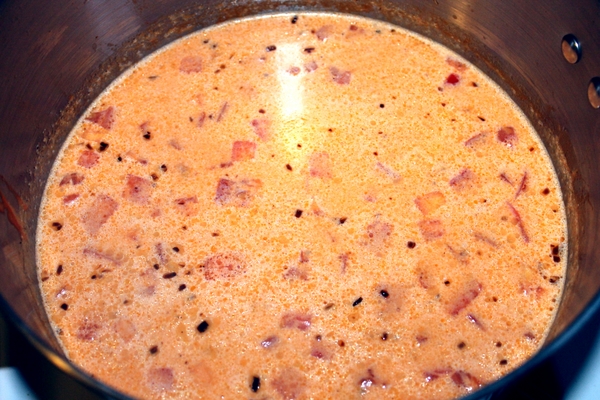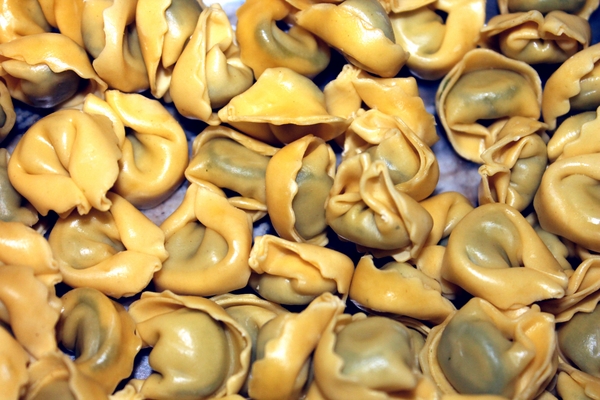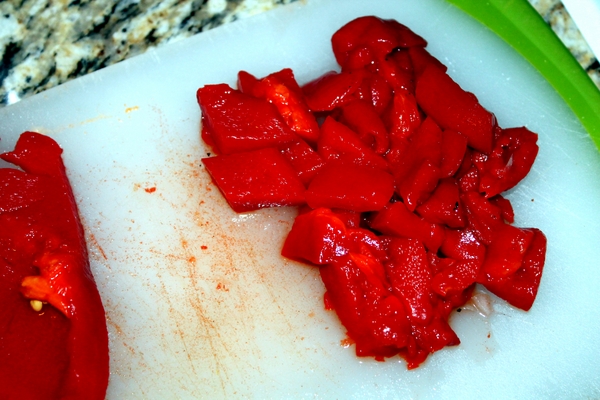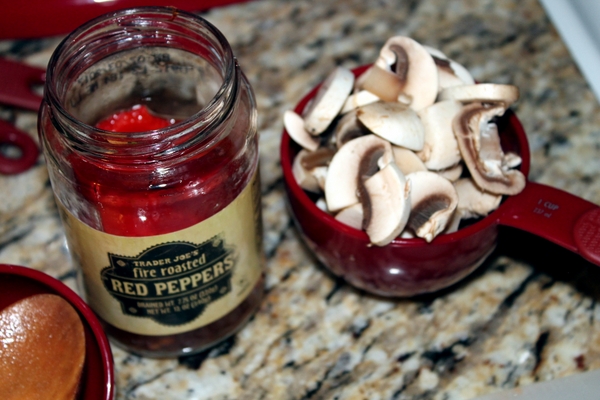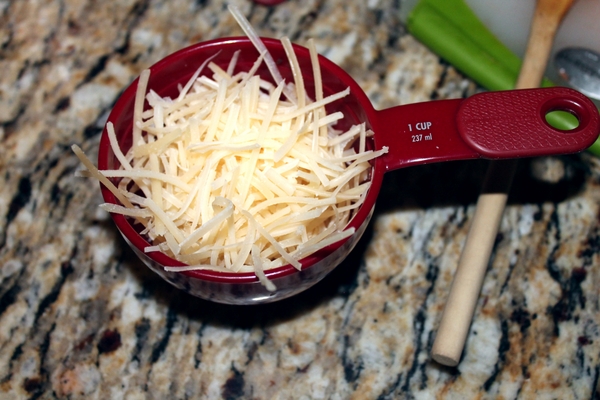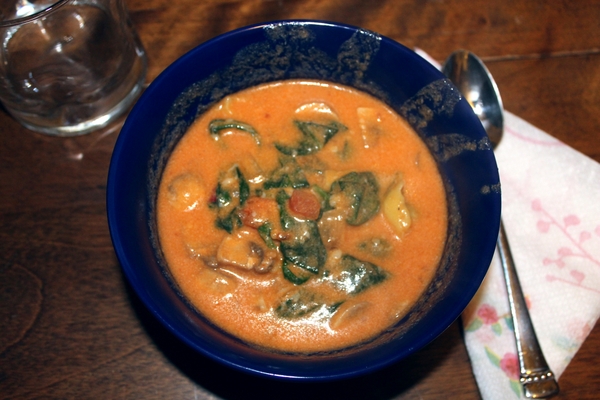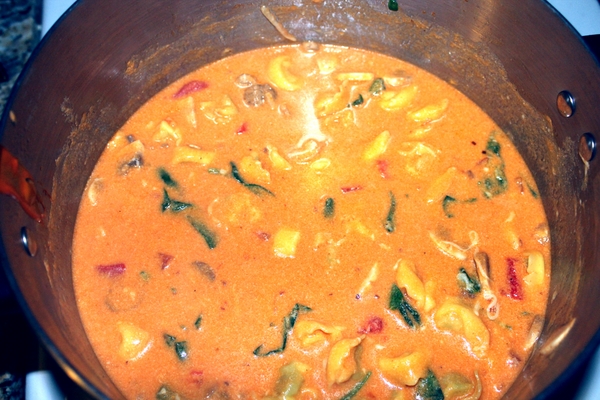 Recipe adapted from Tasty Kitchen & tips from Lori 🙂
Ingredients:
2 cloves of garlic, minced
2 tablespoons olive oil
2 cans 10 3/4 Oz cans condensed tomato soup (I used Trader Joe's organic creamy tomato soup & it worked fine but I had to add about 2 tablespoons tomato paste)
1 whole tomato, chopped
1 lb sweet Italian sausage, cut into bite sized pieces
1 1/2 cups milk
2 cups half & half
2 cups chicken stock
1 teaspoon onion powder
1/2 teaspoon salt
1/2 teaspoon pepper
1 whole 9 Oz package cheese filled tortellini (pre-cooked is best)
½ cups shredded Parmesan cheese
1 1/2 cups spinach
1 cup mushrooms
optional:
½ cups sun dried tomatoes, chopped, or 2 tablespoons sun dried tomato paste
2 teaspoons Italian seasoning
Directions:
Cook garlic with the olive oil in a large pot over medium heat until golden brown (be sure to watch so that it doesn't get to brown or burn- mine got a little took brown after I took my eye off of it for a second!). Then add the tomato soup, tomatoes, milk, half & half, chicken stock, & spices and let simmer.
Meanwhile, cook the sausage in a pan in a little bit of olive oil until evenly browned and cooked through. Then add to the pot.
Once the liquid is simmering, add tortellini and cook according to the directions on the package (hint: I bought mine in the refrigerated section pre-cooked… much, much easier this way).
Then, add some Parmesan cheese and the uncooked spinach and mushrooms and stir until spinach wilts and is well incorporated.
Ladle soup into bowls, top with Parmesan cheese, and serve with fresh bread.
Enjoy!
❤Britt