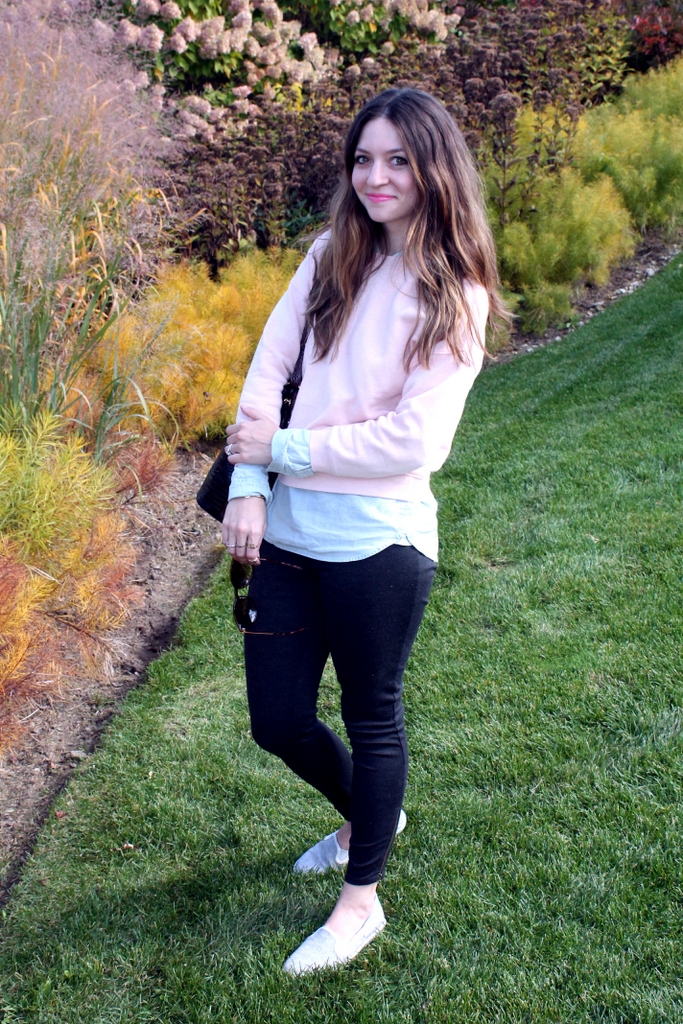 Joe and I headed up to Crystal Springs Golf Resort (we stayed at Grand Cascades Lodge) right on the NJ-NY border, right outside of Hamburg, NJ and about 15 minutes from Warwick, NY. To say it was beautiful would be a serious understatement. The mountains were gorgeous on their own but the foliage this time of year was absolutely stunning (these photos don't even do it justice)! I wore this outfit for the ride there because I wanted to be comfortable (hence the sweatshirt & glorified leggings) but still wanted to look put together in case we decided to stop somewhere along the way and because we had a tour of their world-renowned wine cellar at 3 pm that day. I added sneakers that look like flats (love Keds!) and a polished bag to complete the look.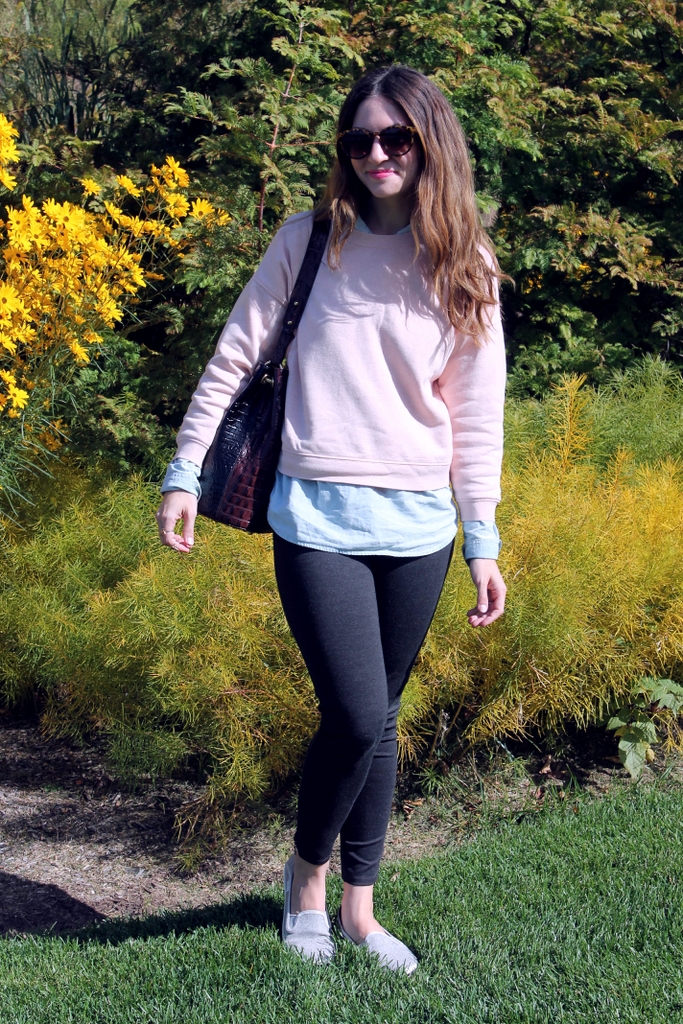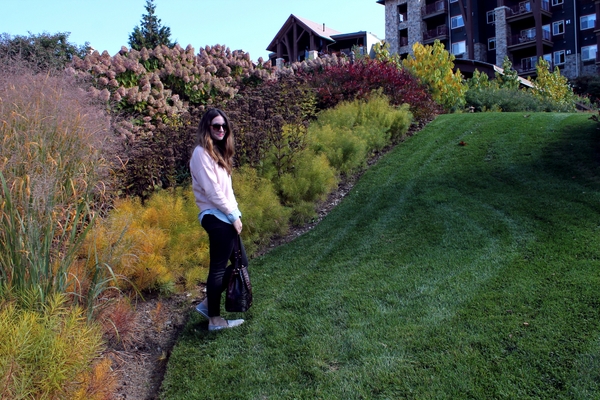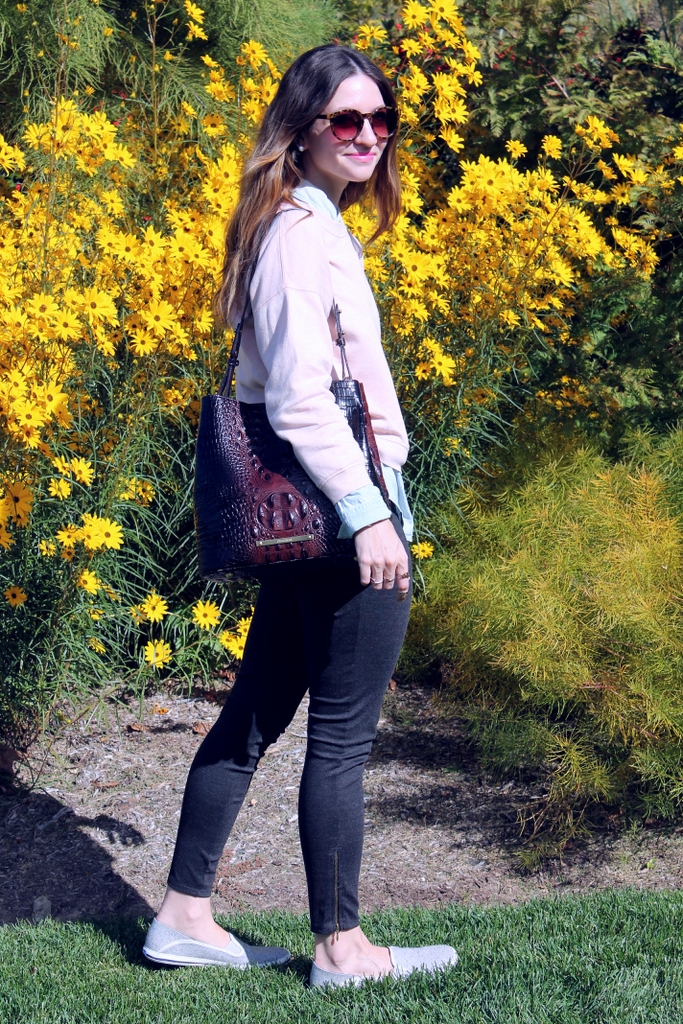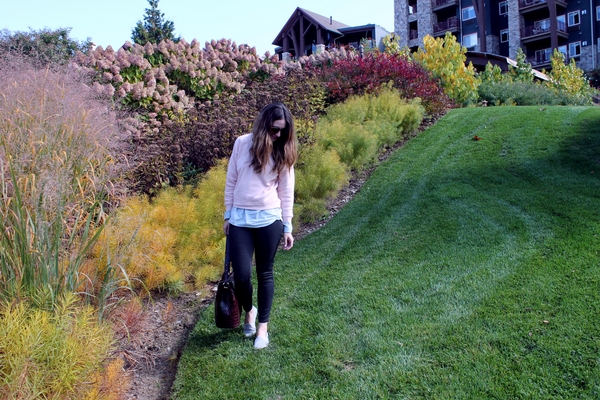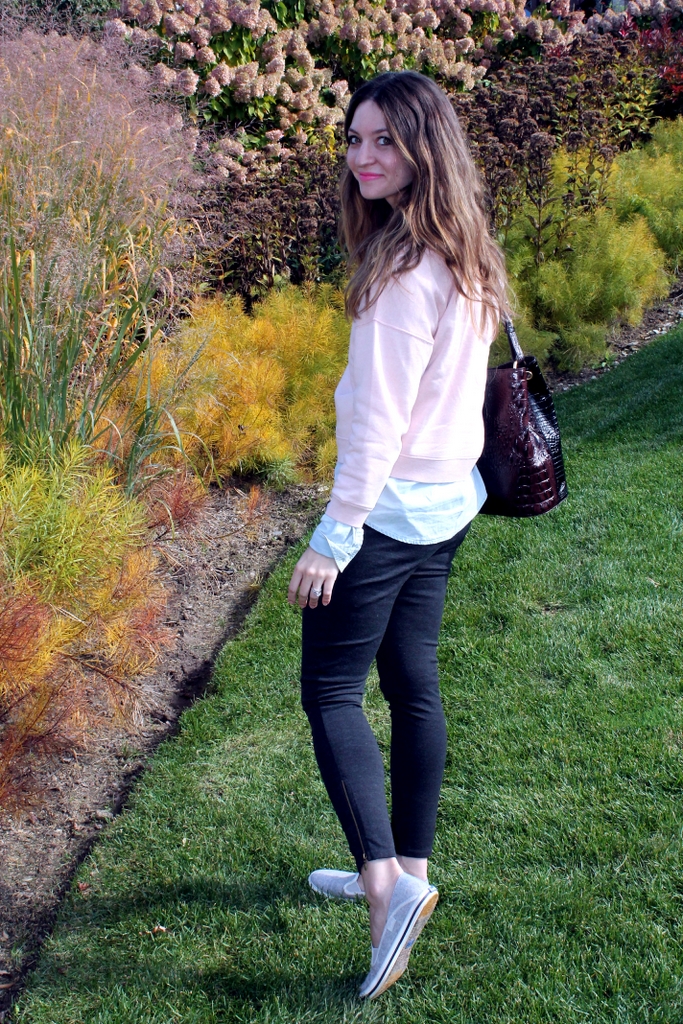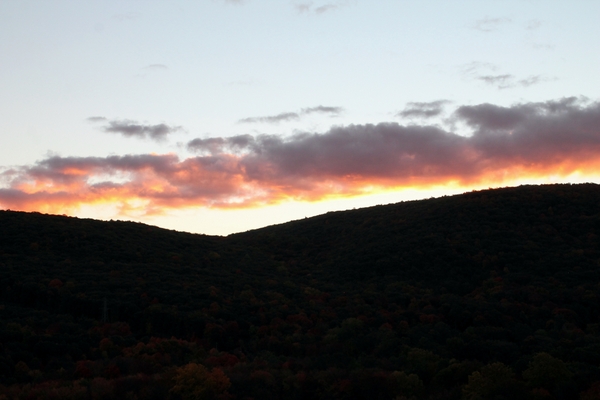 sweatshirt- J.Crew (on sale!), top- J.Crew (this one is 30% off with code LAYERUP), leggings- Marshalls (similar here), sneakers- Keds, bag- Brahmin, sunglasses- Loft
As much as I wanted to get home to see Amelia, I didn't want to leave! Though I usually consider myself to be a water girl (I could sit and stare at the ocean for hours), I would have to say this view was equally as riveting. Nature just amazes me and even though we're surrounded by it, it's such a different, awe provoking feeling when you're away from the city & suburbs. Hope you all had a great weekend! Happy Monday!
❤Britt
Shop this post: