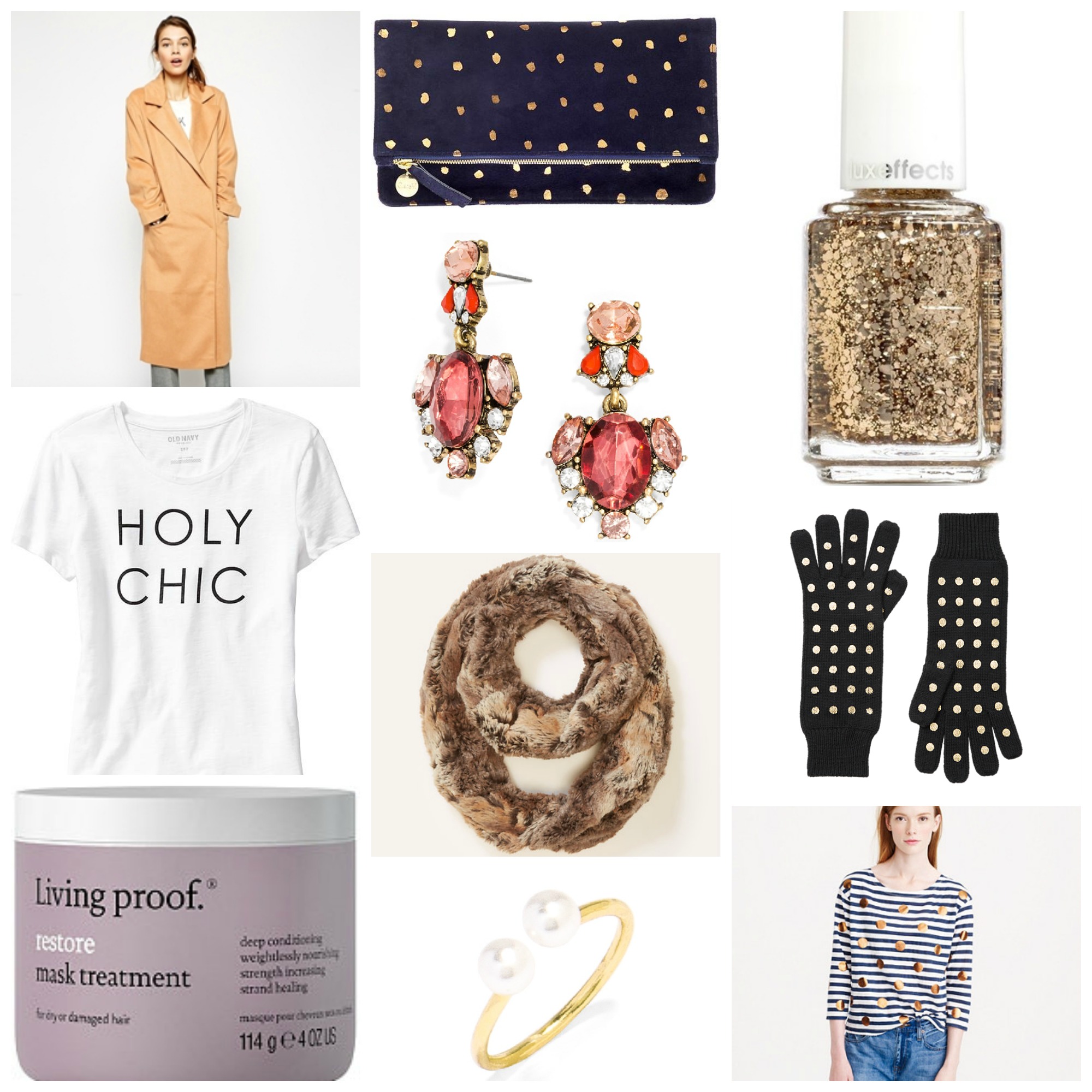 coat, tee, mask, clutch, earrings, scarf, ring, nail polish, gloves, striped top
For my December wish list, I decided to add a gift guide (in addition to my actual wish list which is also, let's be honest, a monthly gift guide… hint, hint- Joe!). I hope this helps you to find the perfect gift for all the women in your life (and some of the fitness items aren't gender specific… like the Jawbone Up from Amazon that I've been wanting to buy for me and Joe for months!)… I'm pretty sure I want a few things off of each of these lists! Also, I've been bugging Joe to put together a men's gift guide so I'm hoping to have that up soon, too!
For the homebody:

For the on-the-go girl:

For the glam girl:

For the fitness guru:

Have a great day, guys! Happy shopping and thanks so much for reading!
❤Britt