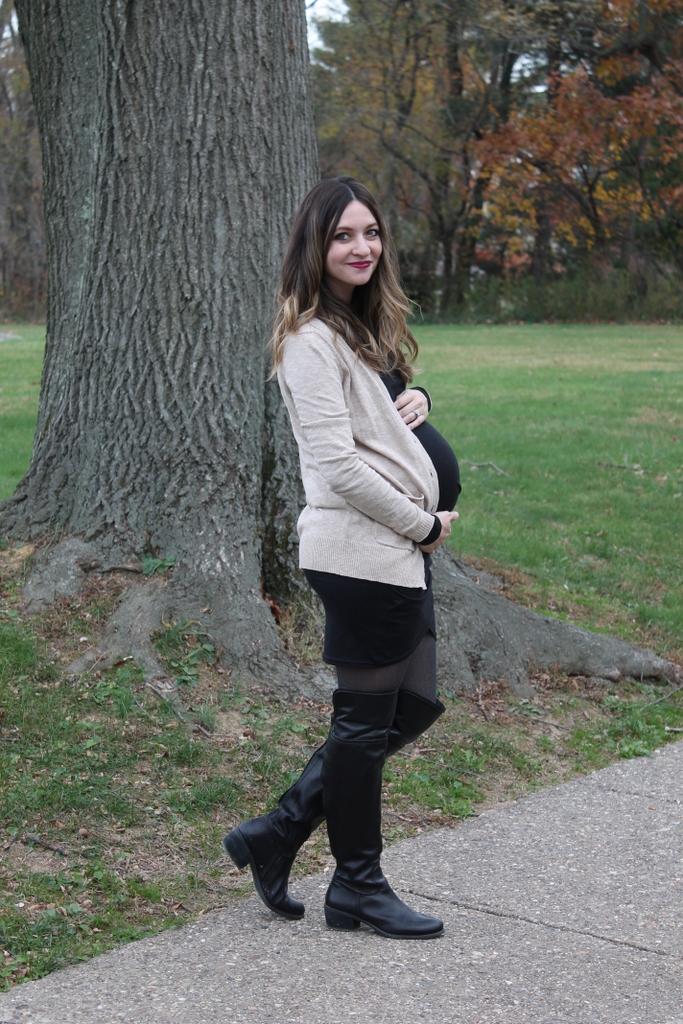 First, yay for not being pregnant anymore and for being able to consider my entire wardrobe when getting dressed! Second, if I had to pick one thing to wear while being pregnant, it would definitely be a dress and in particular, a body-con dress (which is funny because this is not typically my style when I'm not pregnant). This dress is NOT maternity but I love it because it fit my bump so well and I know it will work for my post-pregnancy body, too, which is always a win in my book. I did go a size up from what I normally wear but the dress is fitted enough that I don't think it will matter too much post-pregnancy.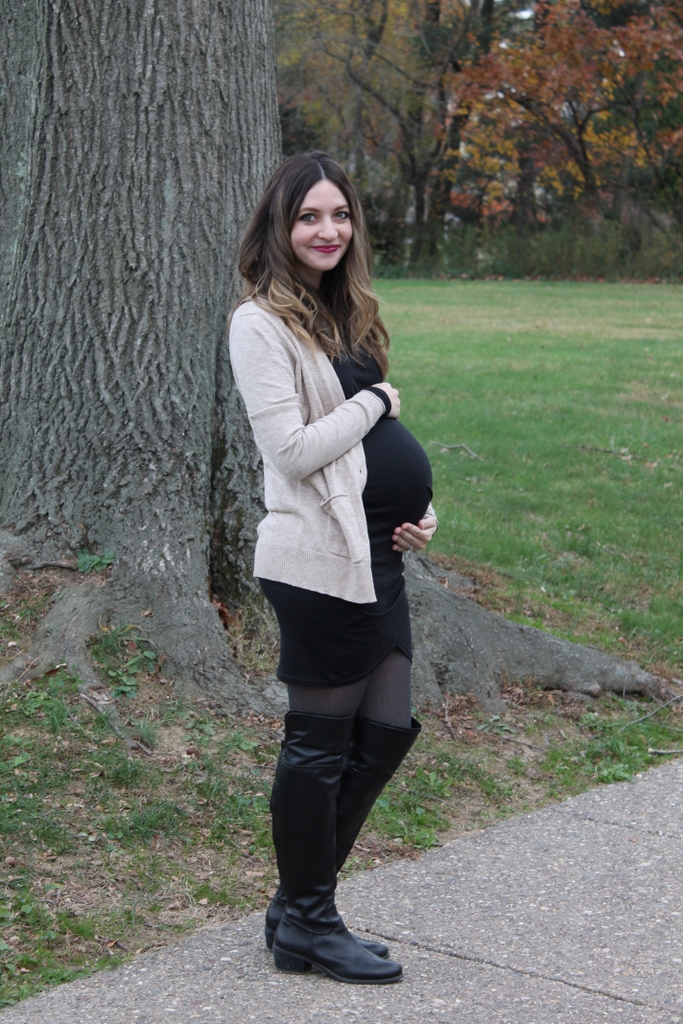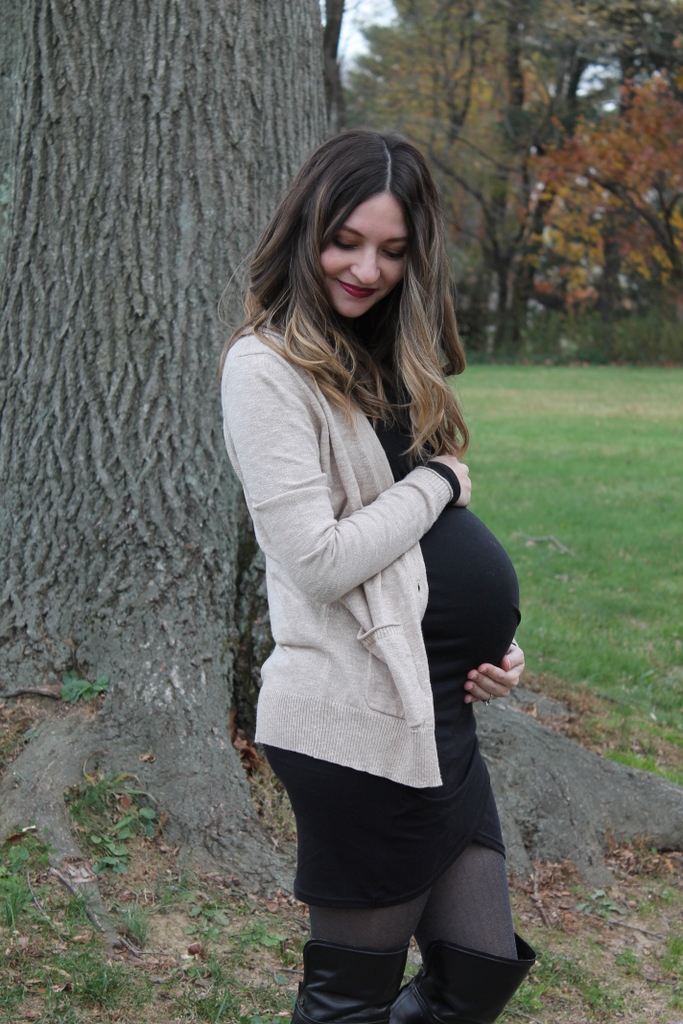 I added over the knee boots and tights for a dressier look here but I will definitely be pairing this dress with flats and even my Converse for more casual looks. Add heels and some statement jewelry to really dress it up for a night out! You really can't go wrong with this dress (or something similar).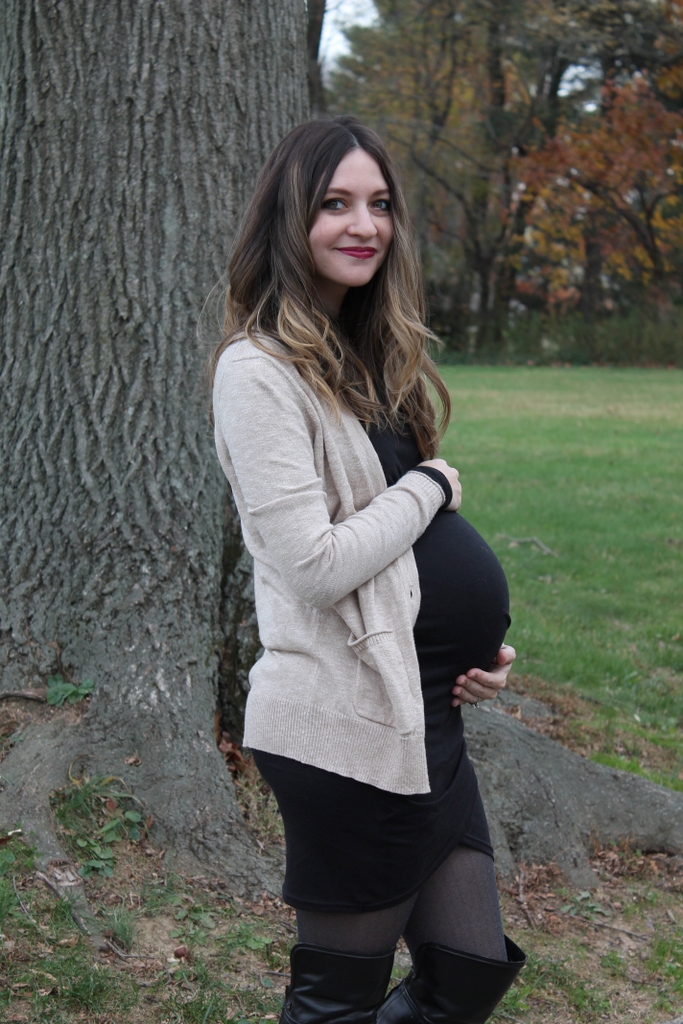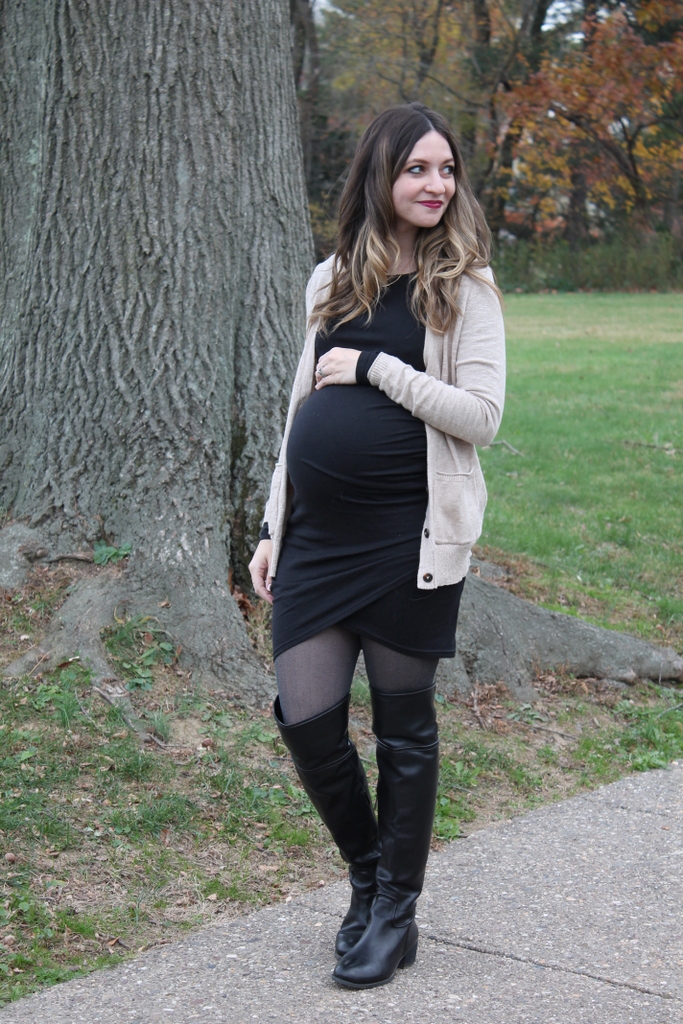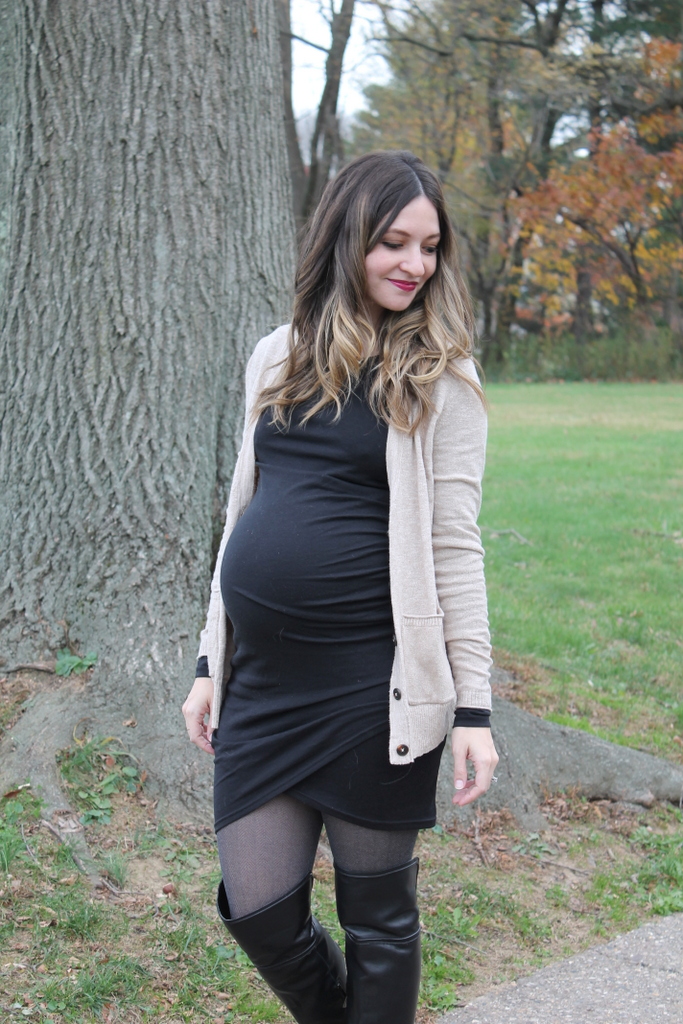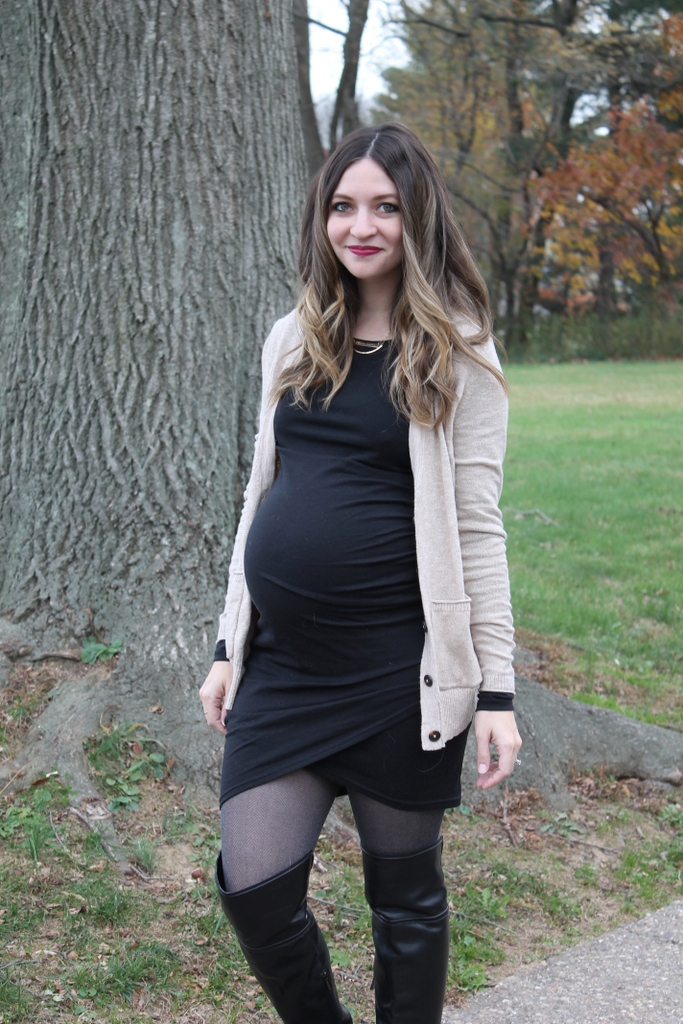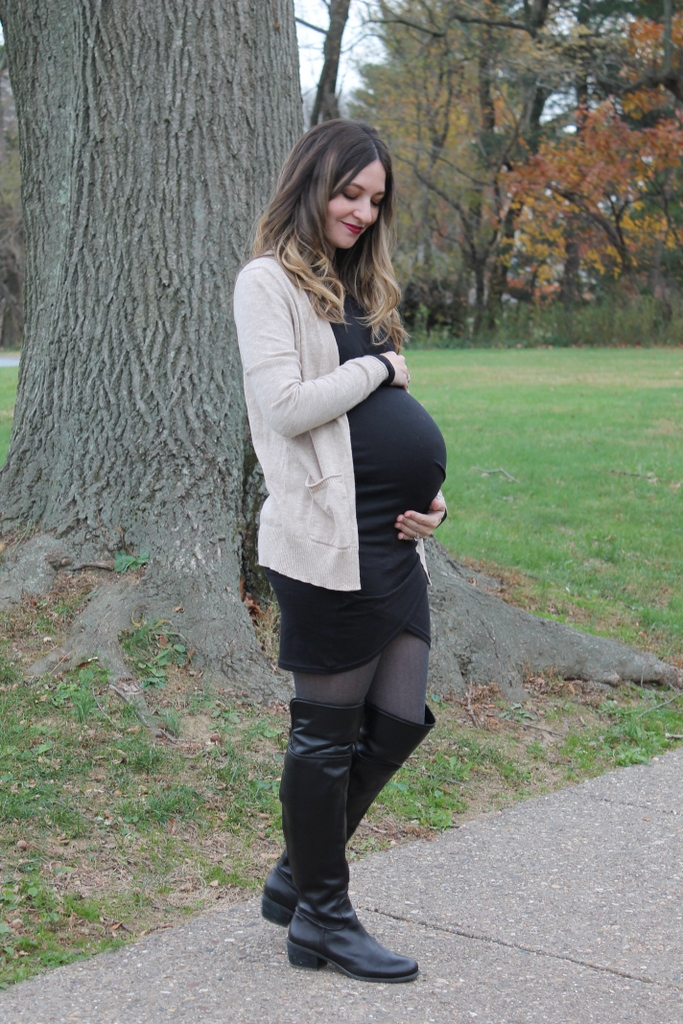 dress: Nordstrom, cardigan: Madewell, boots: Vince Camuto, lips: Bobbi Brown in crushed plum
I hope you all had a happy and safe New Year! I've been taking a little break from the blog (but I'm still doing my best to keep up with my Instagram!) since Joseph was born, mostly because time has been extremely limited (I apparently wasn't prepared for this at all!) and in the last 2 weeks I've only gotten changed out of my pajamas or sweats like 3 times. So, thanks so much for following along thus far and I hope you'll bear with me as I try to figure out how to balance my time and adjust to our new normal!
"Always believe something wonderful is about to happen."
❤Britt