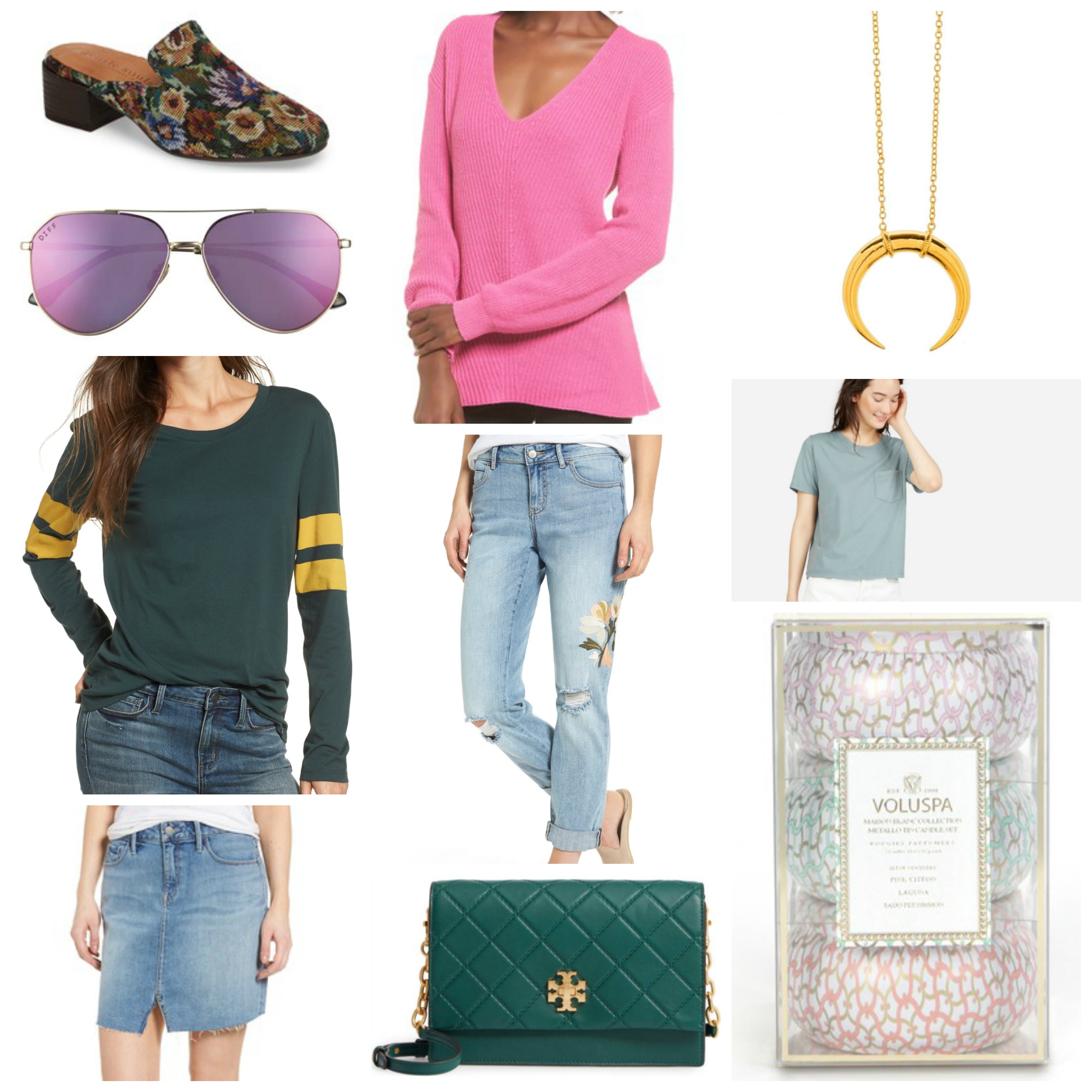 mules, sunglassess, tee, skirt, sweater, jeans, crossbody, necklace, pocket tee, candles
I know it's not technically fall yet but something about September makes it feel like summer is over, even if the weather is still warm. I always find myself ready to transition my wardrobe around this time and am typically itching to refresh my closet. We've traveled a ton this summer back and forth from the shore and the bay (we also went to Montauk in June) so we haven't had much time to work on house projects but I've been really wanting to clean out my closet, too!
I love these mules and these embroidered jeans! I'm really excited that embroidery for fall is everywhere! I used to work at a gift shop in college and we sold these gorgeous woven tapestry bags- I always wanted one but never bought one- this trend reminds me of how much I loved it even before it was a trend! Green has also always been my favorite color and I'm happy to be seeing more of it than usual this season. How pretty is this emerald crossbody bag?!
I've been reading a lot more about harmful chemicals that are seemingly in everything we consume and it turns out that scented candles are just one more thing. I love Yankee candles but recently read that they're made of paraffin wax (a harmful petroleum byproduct) and started researching safe scented candles and found these Voluspa ones! Also love handmade soy and beeswax candles, too, and don't forget essential oils! I've been contemplating a Young Living starter kit for a couple of months now and am thinking now is the time!
Don't forget to enter my JORD wood watches giveaway HERE to win $100 to their site! You'll get $25 off a watch just for entering! Giveaway ends September 24!
SaveSave