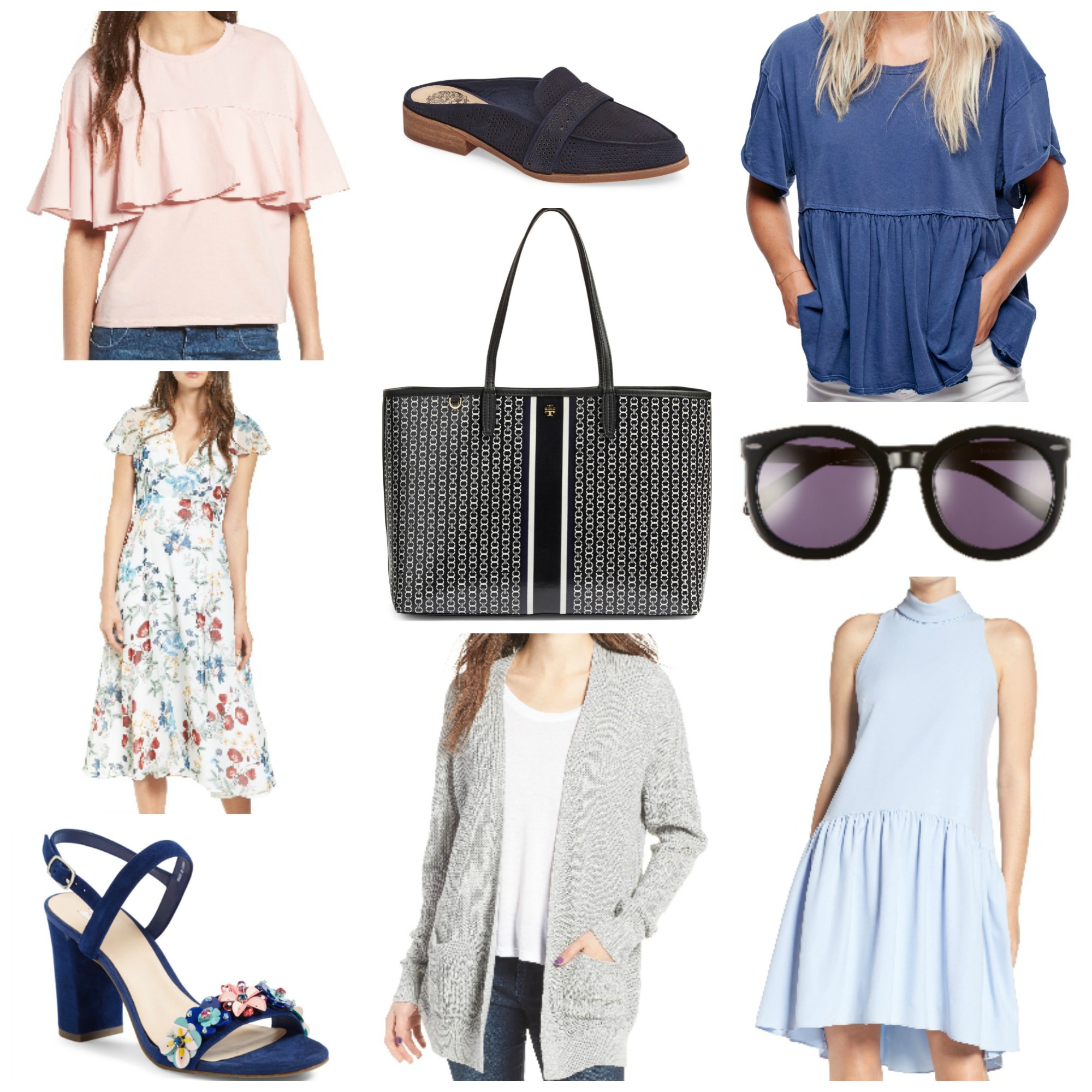 ruffle tee, dress, sandals, mules, tote, cardigan, tee, sunglasses, drop waist dress
Lately I've been craving shades of blues and pinks, anything floral, and neutrals. Shades of green are also on my radar but that's pretty typical for me. I'm really looking forward to spring, like everyone else, and these colors make it feel just a little bit closer. I'm also thinking about transitioning my wardrobe so anything that I'm buying now (unless it's on major sale) is something that I can wear both now and into the spring.
What have you been eyeing for spring?
❤Britt