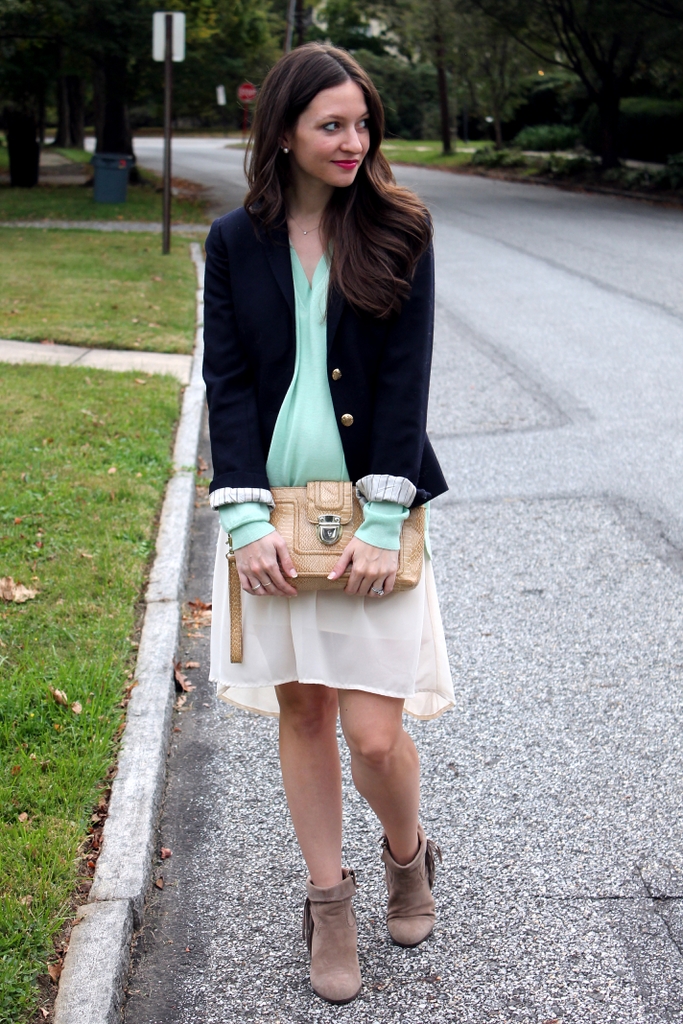 I know I told you I've been loving sweaters over dresses and skirts (when they fit) lately, and this look is no exception. I love the way the flowy, chiffon-like material lays and the loose fitting sweater layers perfectly on top of this dress. I added the fringe booties for some character and to go with the boho chic look and the blazer for warmth and structure.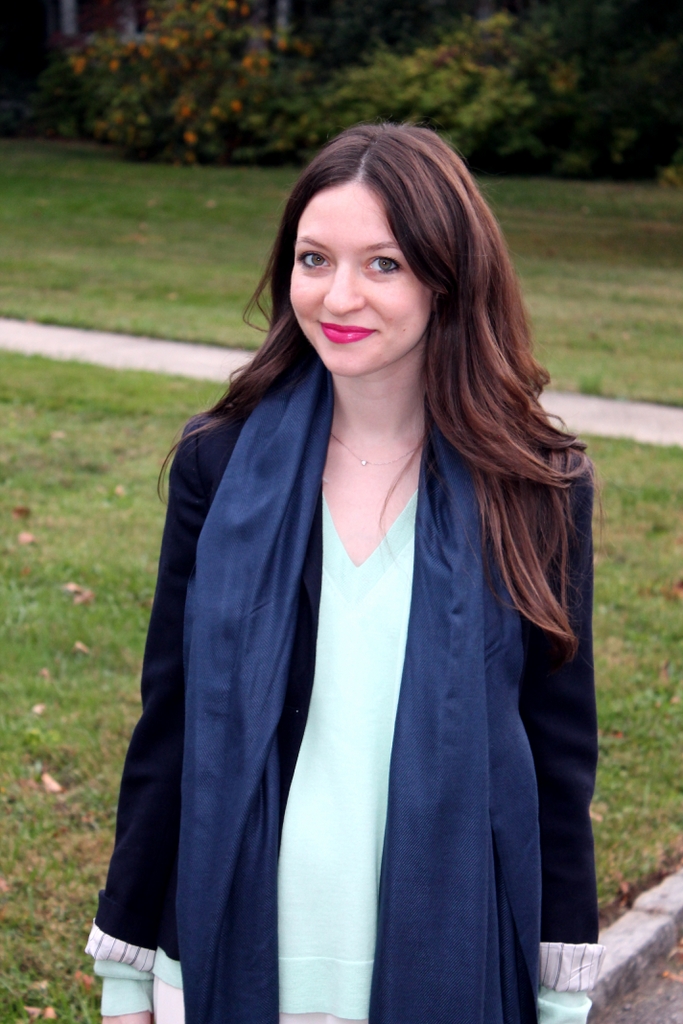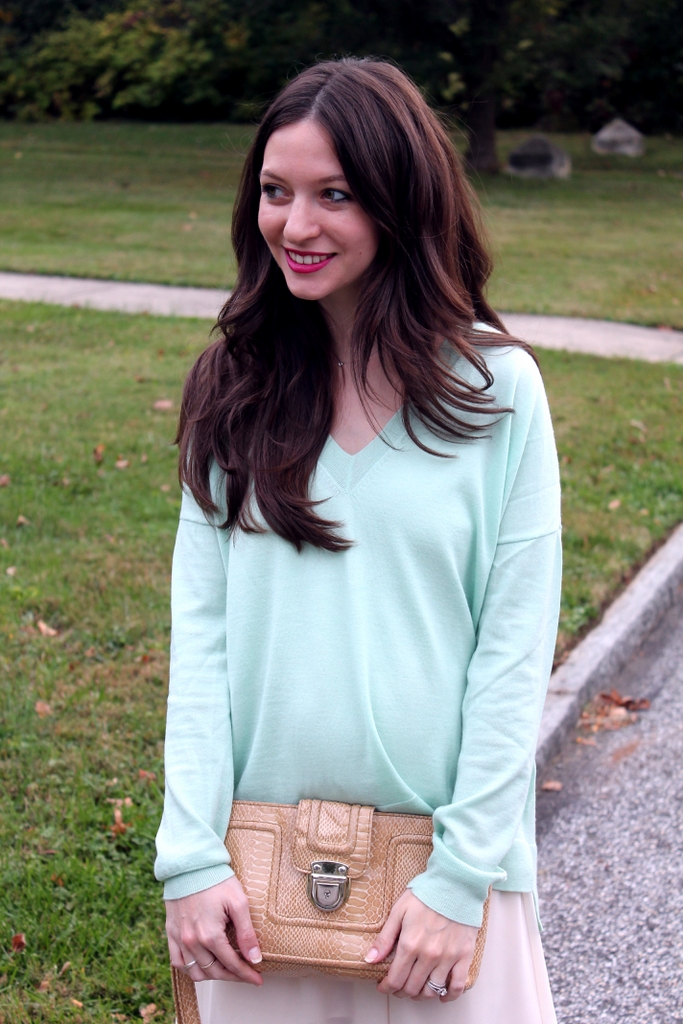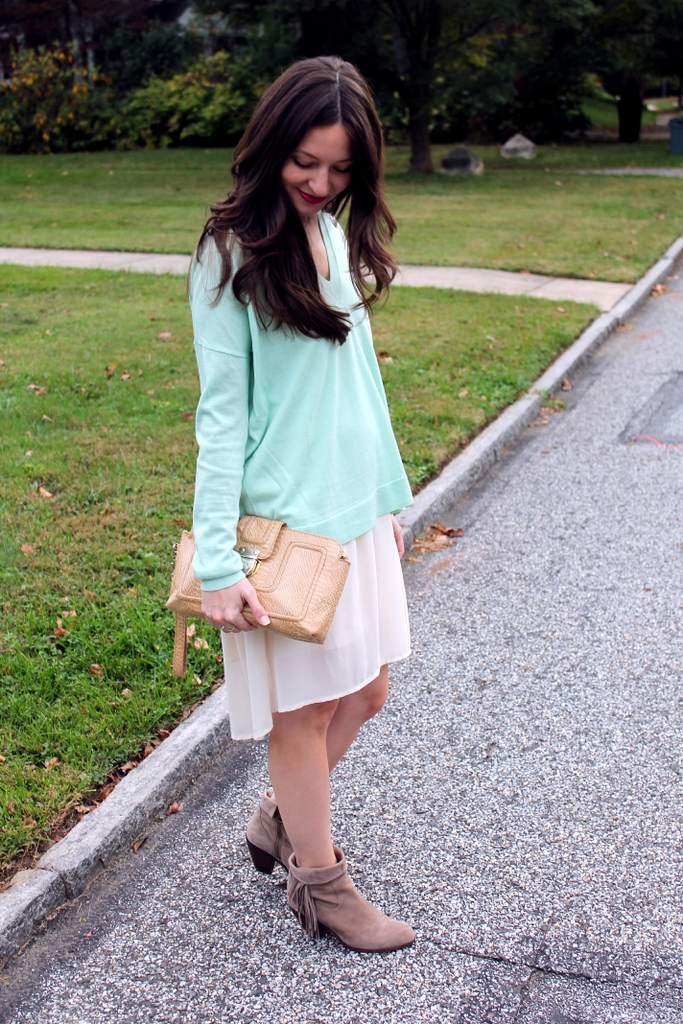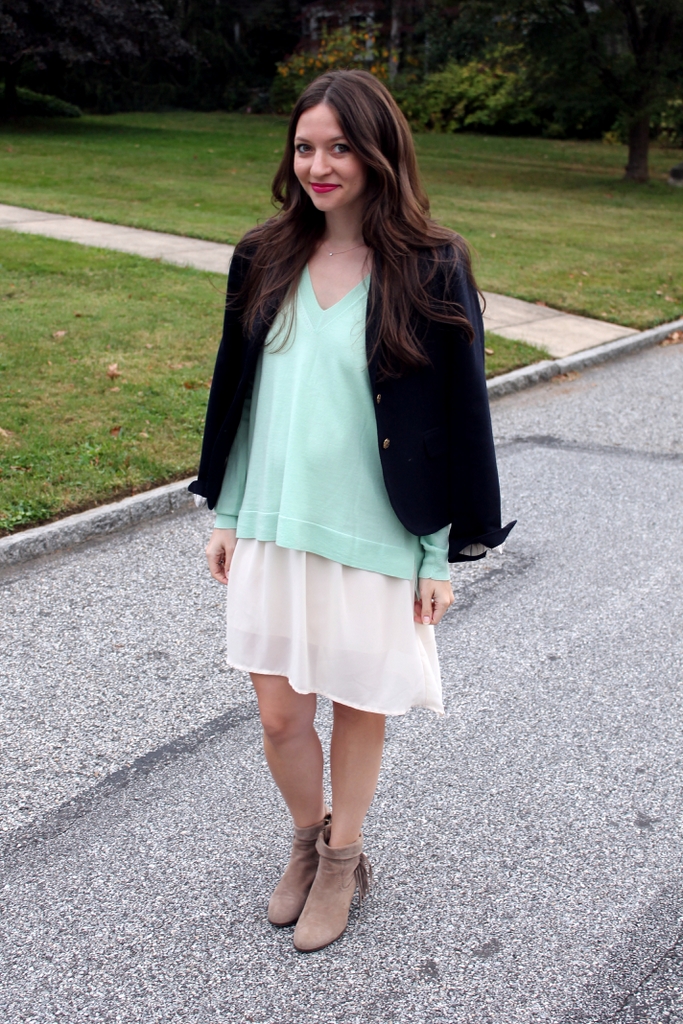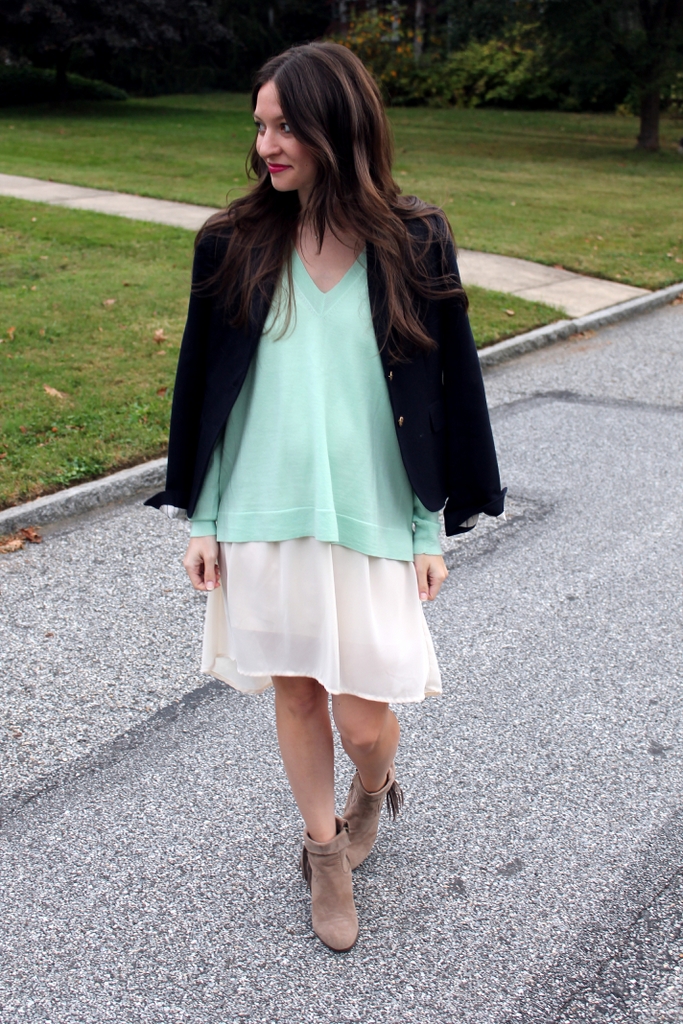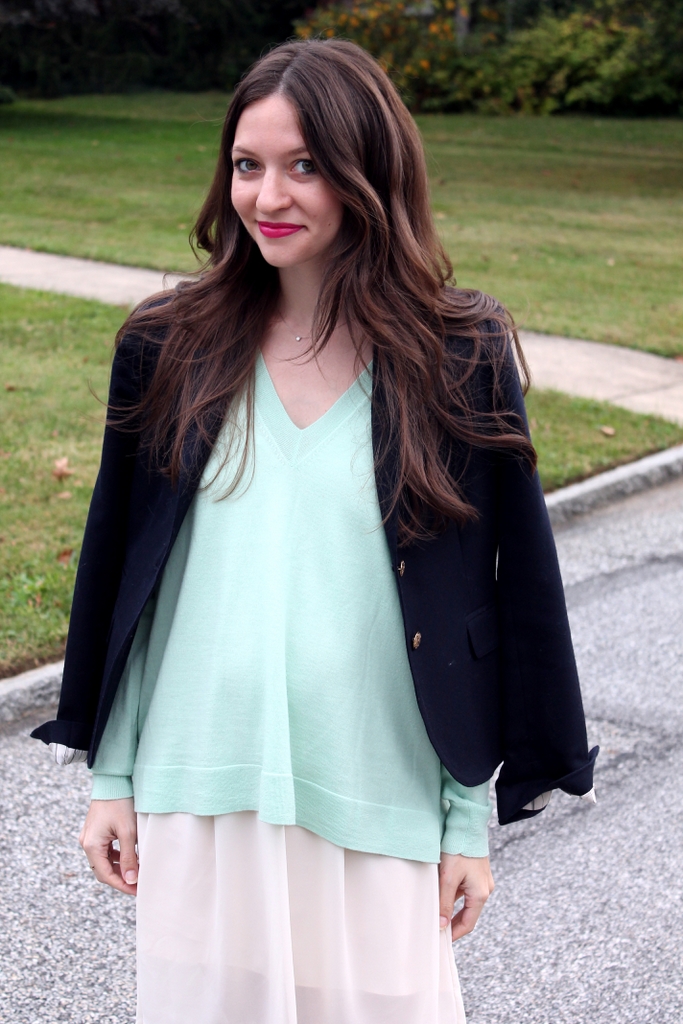 dress- Nordstrom, sweater- J.Crew, blazer- J.Crew, booties- Sam Edelman, bag- Target, lips- Bobbi Brown in cosmic raspberry
I hope you all had a great weekend! Ours was fun but for the big finale we spent much of last night in an emergency vet's waiting room making sure that Niko was OK after eating a chicken bone. An X-Ray confirmed the bone was in his stomach so now he just needs to be monitored for the next 24-48 hours, taken on short walks every few hours, and fed 4 small meals a day of chicken and rice. It's like having a sick kid home from school!
Happy Monday 🙂
❤Britt
Shop: