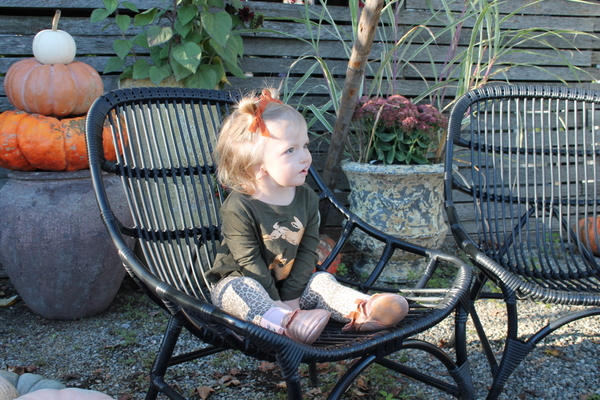 Let me start with explaining how difficult it is to get a picture (I would say smiling but at this point it's difficult for me to even get a picture of her standing still, hence the photos from behind) of a wild toddler. Anyone else know the feeling? Amelia was never a "smile on demand" kid (we used to have to work so hard to even get her to crack a smile at all!) and as she gets older, she's showing us that she has no plans in the near future to become one. Anyway, one thing she doesn't fight me on is putting on her Freshly Picked moccasins (I actually have to fight her to get her to take them off for bedtime… no, I'm not kidding- she actually cries and when I say can I take off your shoes she says no!)!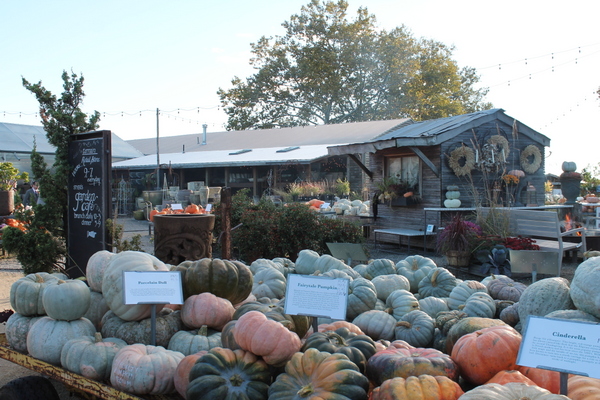 I have to say that these shoes really are my favorite that Amelia owns. The first thing that caught my attention about them was how cute they are and that I love the color options but once I actually tried them on her (her first pair was a size 1 that she started wearing probably around 3 months old so we're 5 pairs in now) I loved how they fit her and how soft they actually are and, needless to say, I was hooked. These are the only shoes that don't fall off her feet (now that's not really an issue since she's older), they feel comfortable and they stretch (which is nice because I feel like she gets a little more wear out of them), and they work for almost any occasion (also nice because you don't have to have a million shoes on hand- Amelia has worn these for everything from a Baptism to playing outside… another reason that I love this rose gold color– it's so easy to dress up or down!)!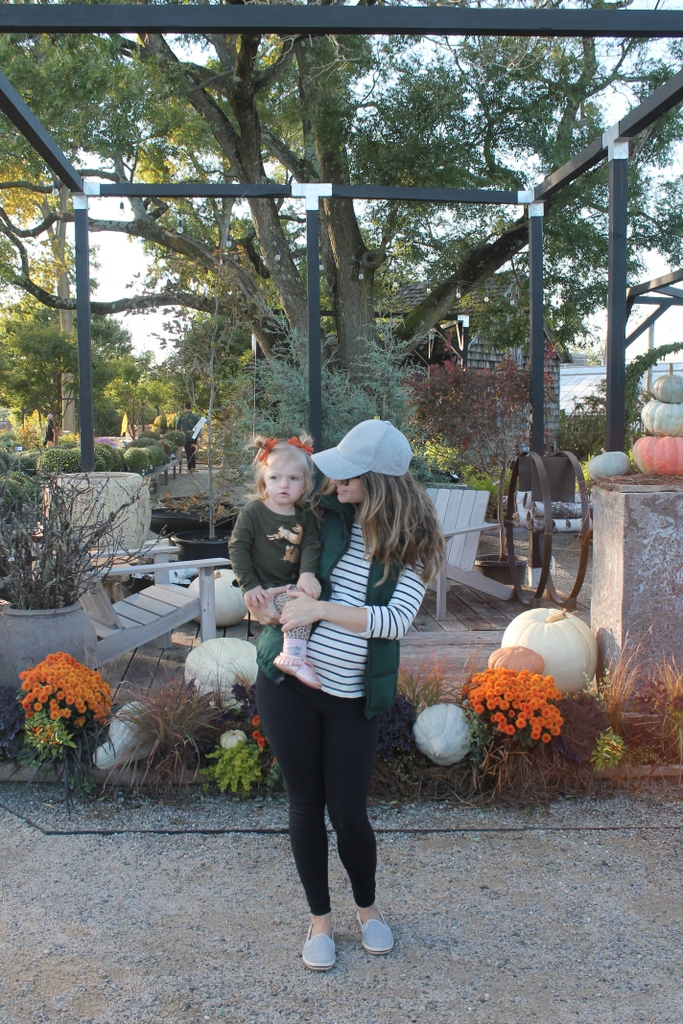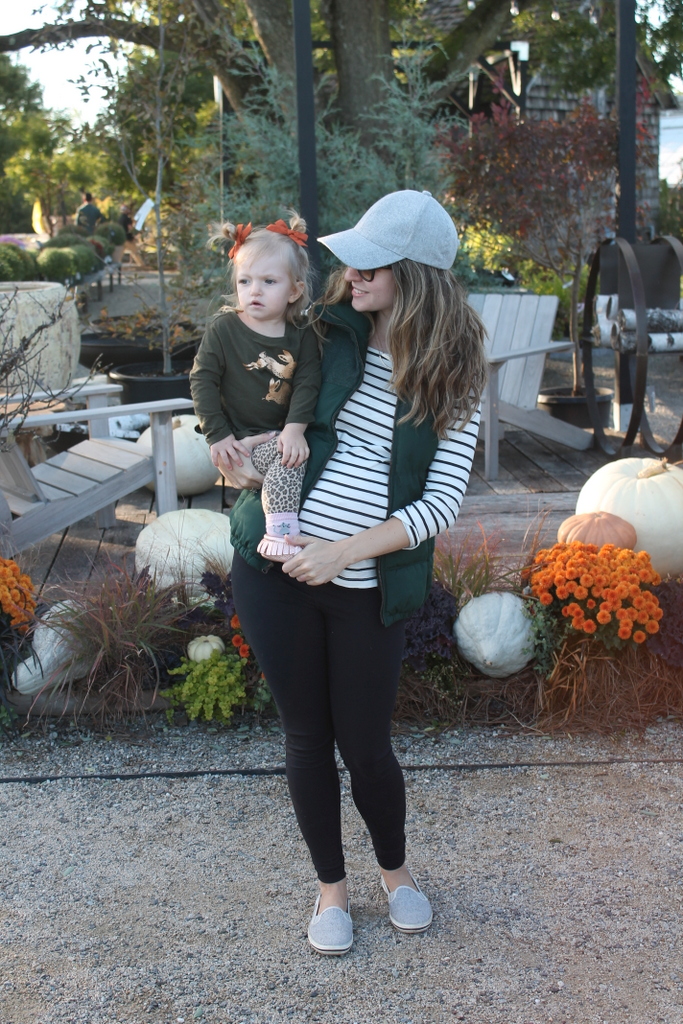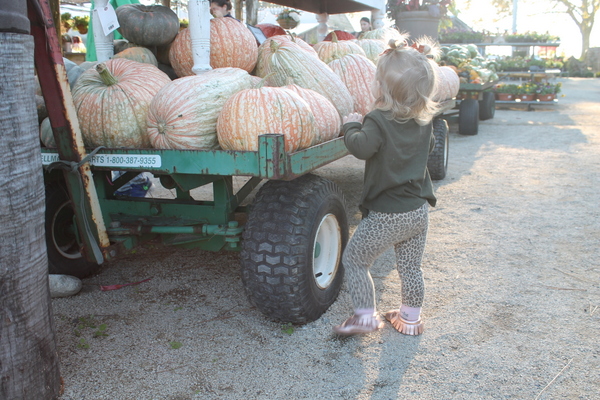 These shoes seem to have been perfect for her since she started walking, too! I have to admit, I was a little nervous when she started out because they have soft soles, especially walking outside, but there was no need to be- she did great and loved them and we haven't had any issues! They were actually perfect for her learning to walk because she had some balance and strength issues (we saw PT twice a week from about 3 months until she was about 16 months and even then had it once a week until last month) and sneakers were just too clunky for her. She was constantly dragging her feet or tripping over them any time I would put her in a sneaker-like shoe.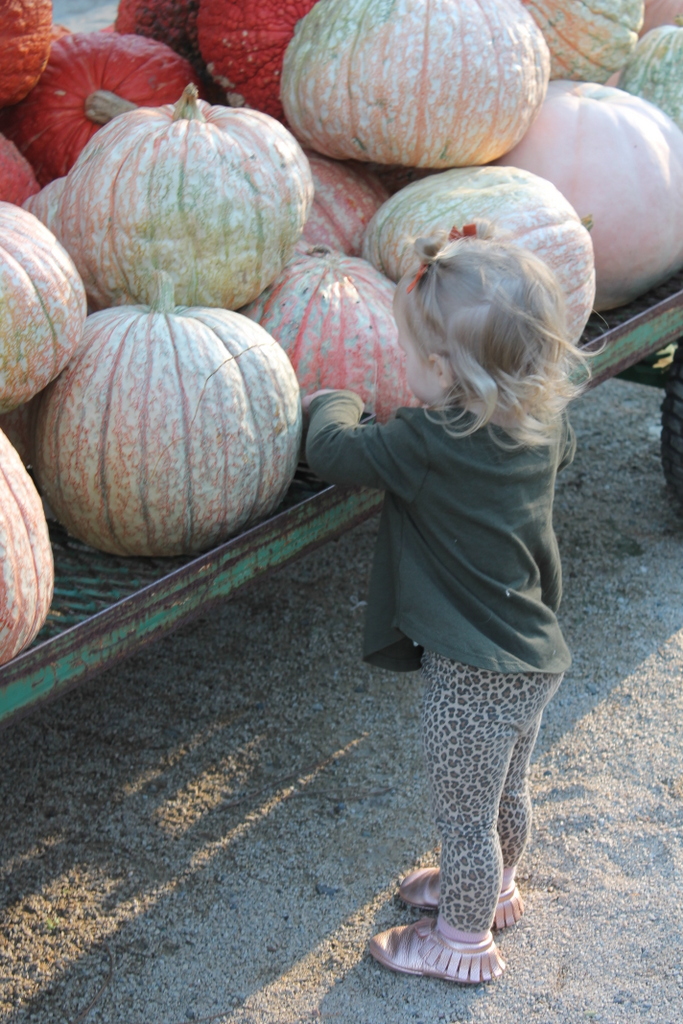 moccasins: Freshly Picked c/o
Freshly Picked also recently started offering their classic collection (blush, birch, ebony, and slate) at a lower price! I'm really thinking about picking up the blush pair for Amelia- it will work with everything!
Happy Friday, guys! I hope you have a great weekend- anything fun planned for the last weekend in October? I still have to figure out what to make Amelia for Halloween! I'm also really hoping to get her finally moved over to her new room this weekend but we'll see!
❤Britt
Thank you for supporting my sponsors who help to make this blog possible! All thoughts and opinions are my own.