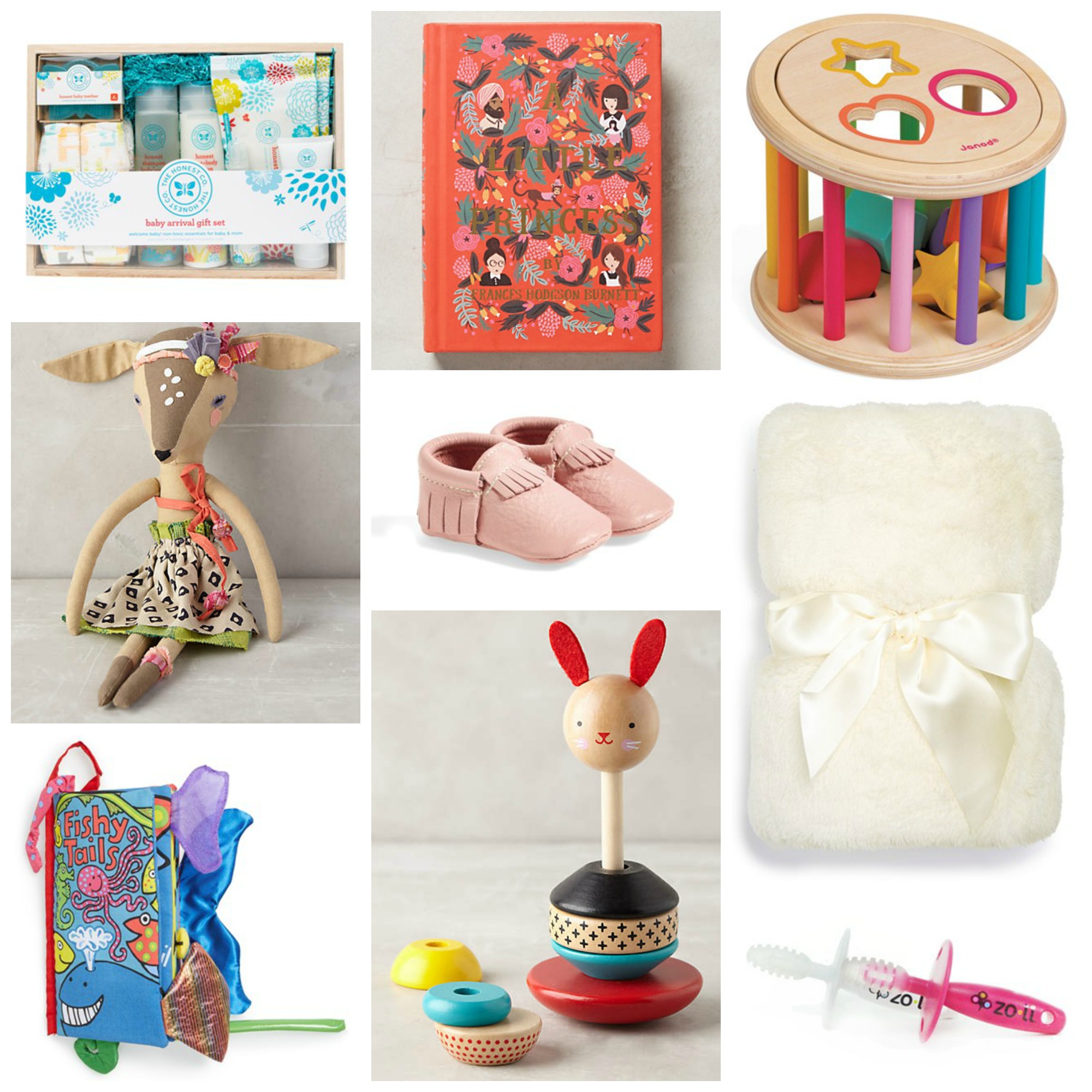 gift set, fawn, soft book, book, moccasins, stacking toy, sorting toy, blanket, teething stick
I've been having a tough time deciding what to get Amelia for Christmas partly because I love everything, partly because our house is small and she doesn't need a million toys, and partly because though I know she won't remember it this year or even understand it yet I want to get her something special for her first Christmas. Amelia loves blankets and books- she has this soft book and it is one of her favorites- and these wooden toys are so pretty they could be considered keepsakes!
Here are a few of my favorite things (as much as I love Nordstrom and Anthropologie for baby items, I love to shop small, too! It makes a huge difference in the quality and uniqueness of the item!):
Freshly Picked moccasins (also sold at Nordstrom; they may be on the expensive side but the quality is amazing, Amelia wears them with absolutely everything, and they're the only shoes that actually stay on her feet!) If you haven't been following along, go check out my Instagram to enter the Freshly Picked giveaway I'm hosting this week! Look for the picture of Amelia with the leopard hat on where she's sitting on a red and pink floral blanket (about 3 photos back as of this morning)!
Free Babes bows (I love the hand-tied look and her colors are beautiful… plus I love the Liberty of London fabric options!)
KB Cute swaddles (Amelia's favorite blankets are from here… they have matching beanies and swaddles for newborns, too!)
Bla Bla Kids (their dolls are the cutest)
❤Britt