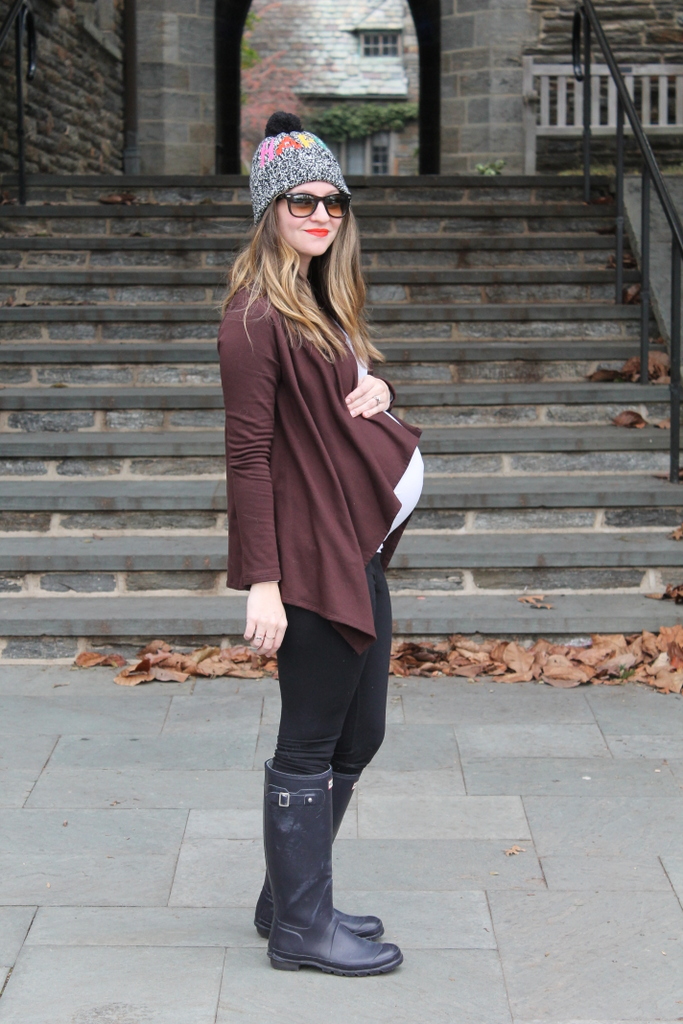 This was my last outfit shoot before Baby Joseph made his debut! I already don't remember being that big! It's crazy how almost immediately after baby is born you feel like yourself again and almost entirely forget about the huge bump that was your stomach for almost 10 months.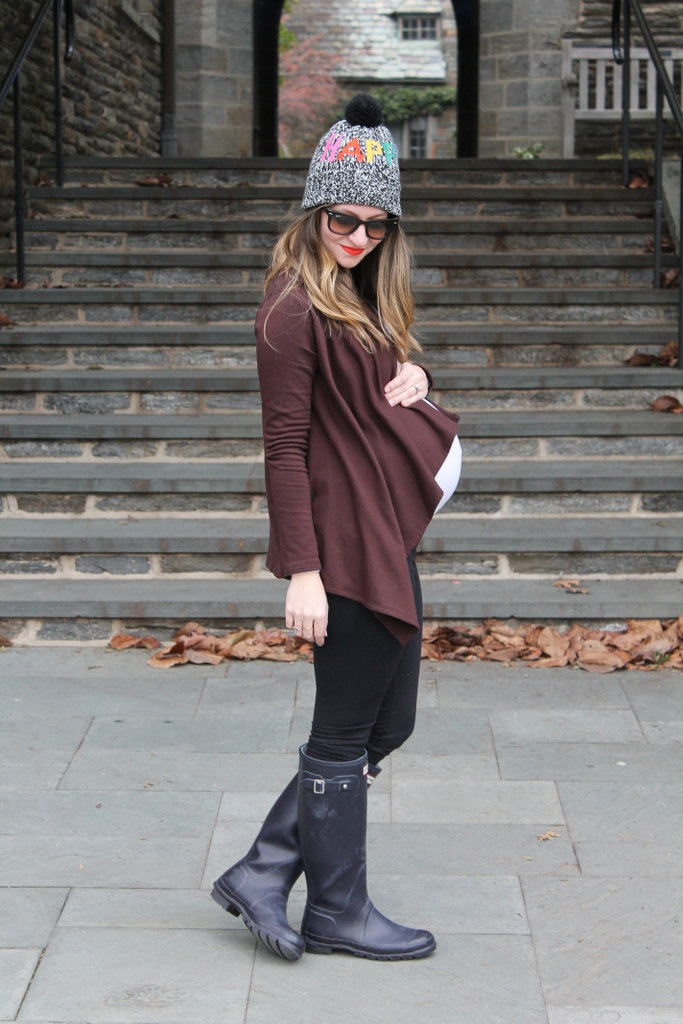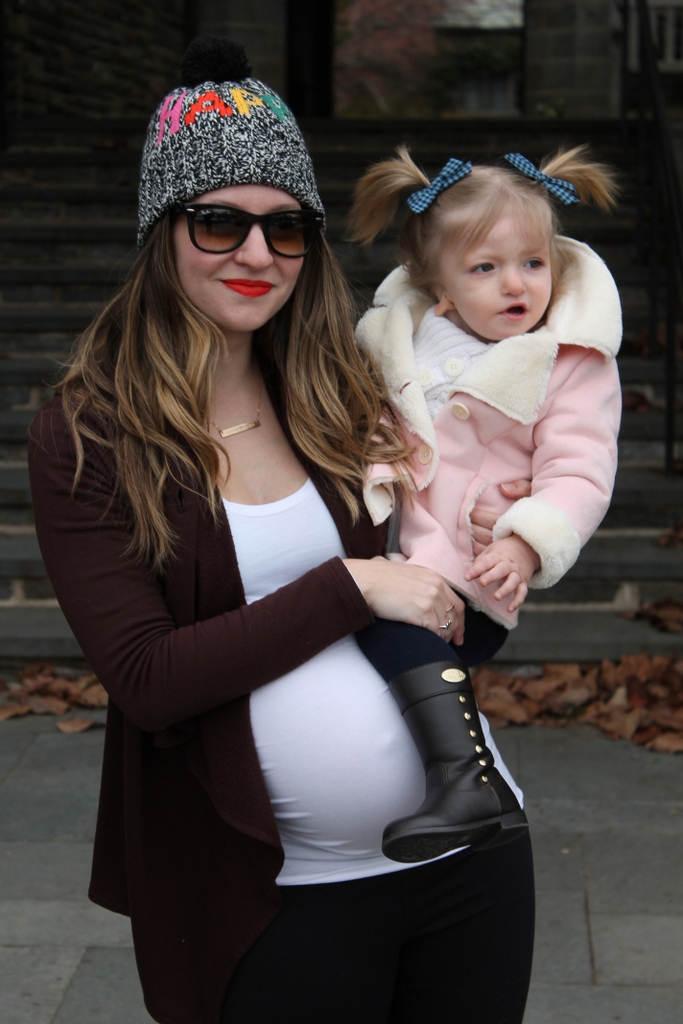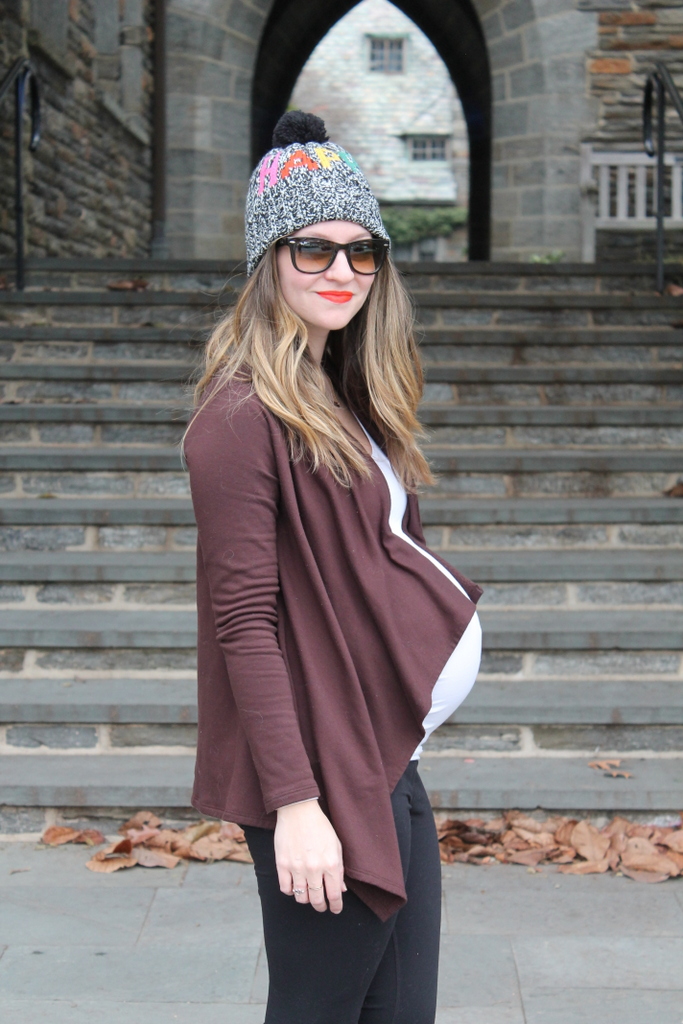 These leggings have been on repeat lately (I also have them in green). They're super comfortable and make me feel more put together than sweats or yoga pants. Also, they're very opaque and sometimes I feel like they can pass for actual pants which is always a win in my book!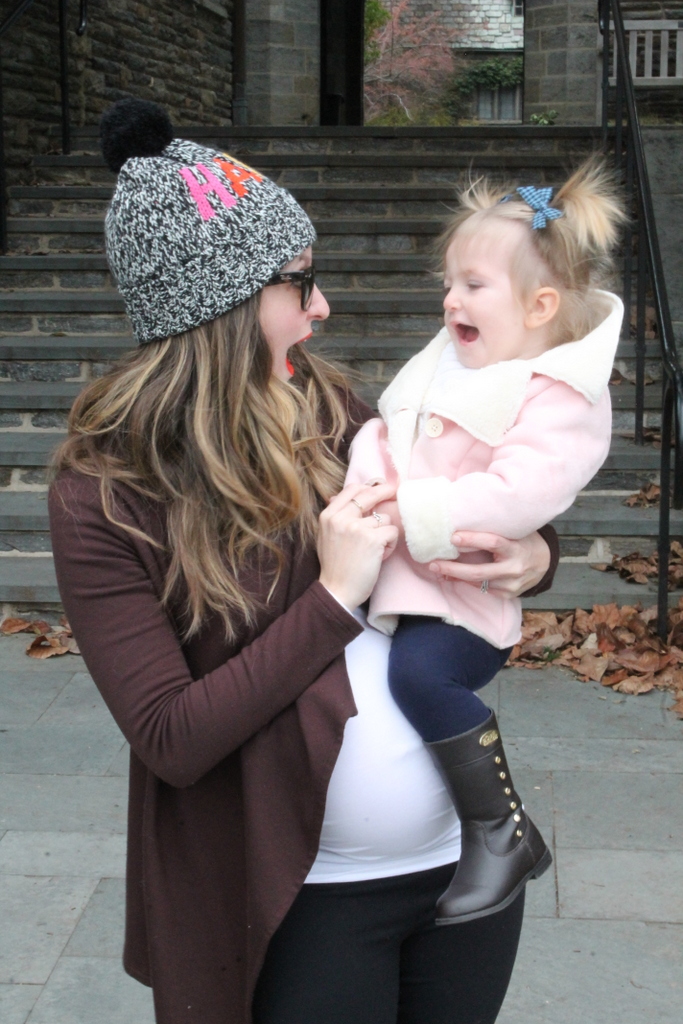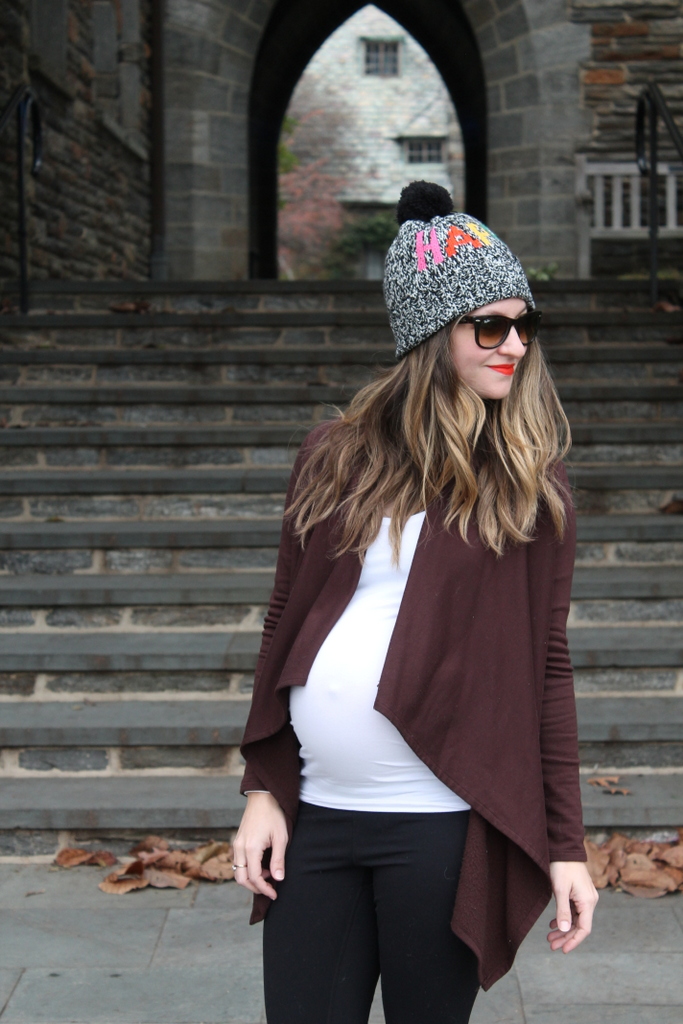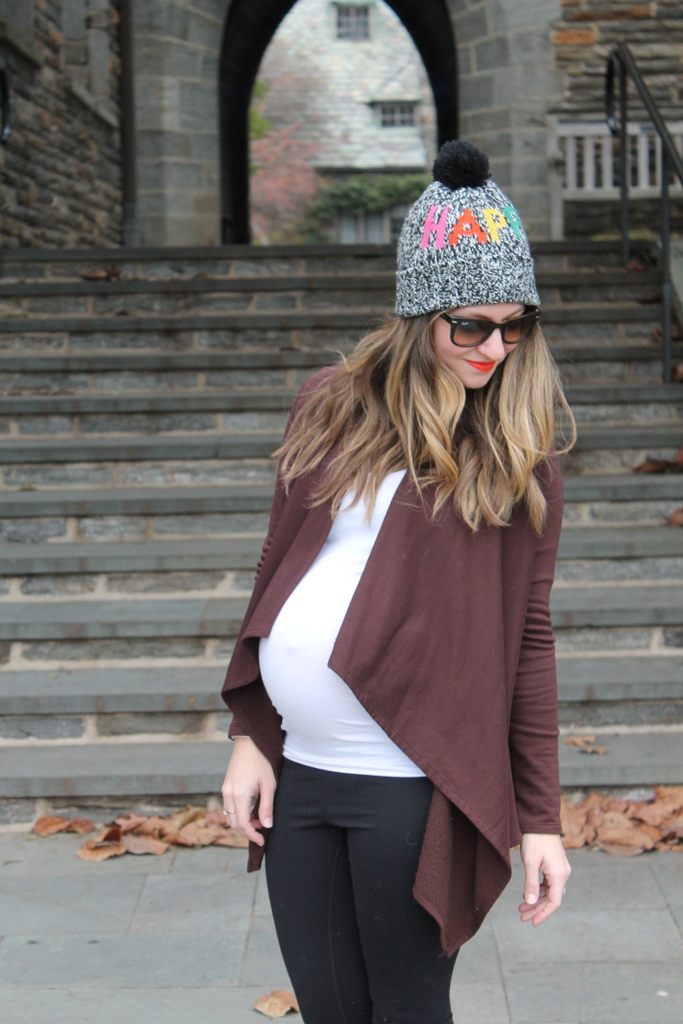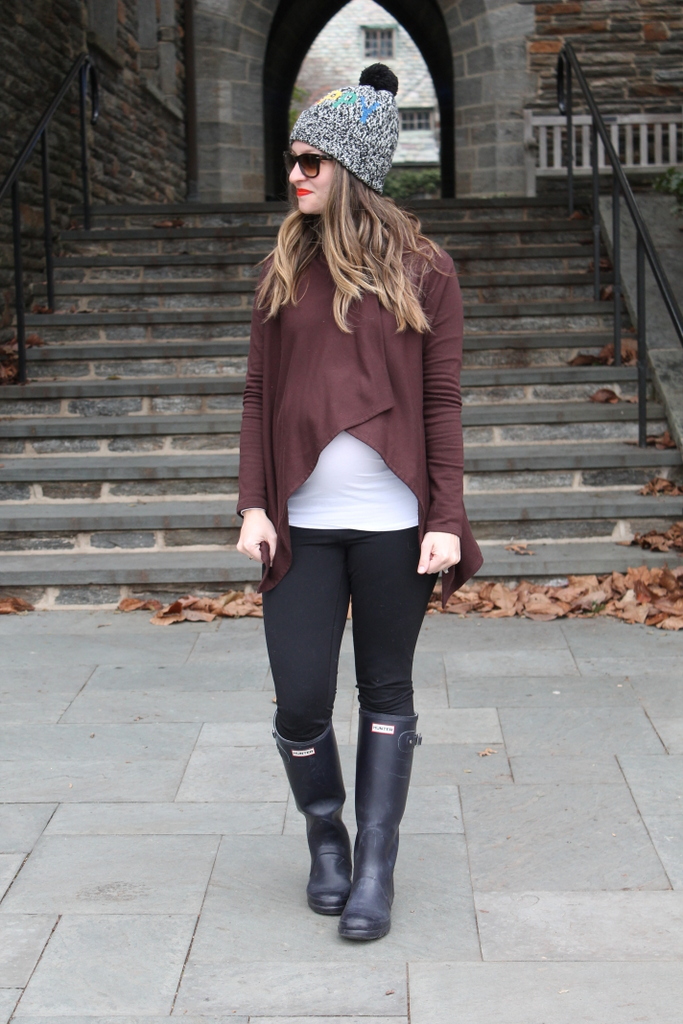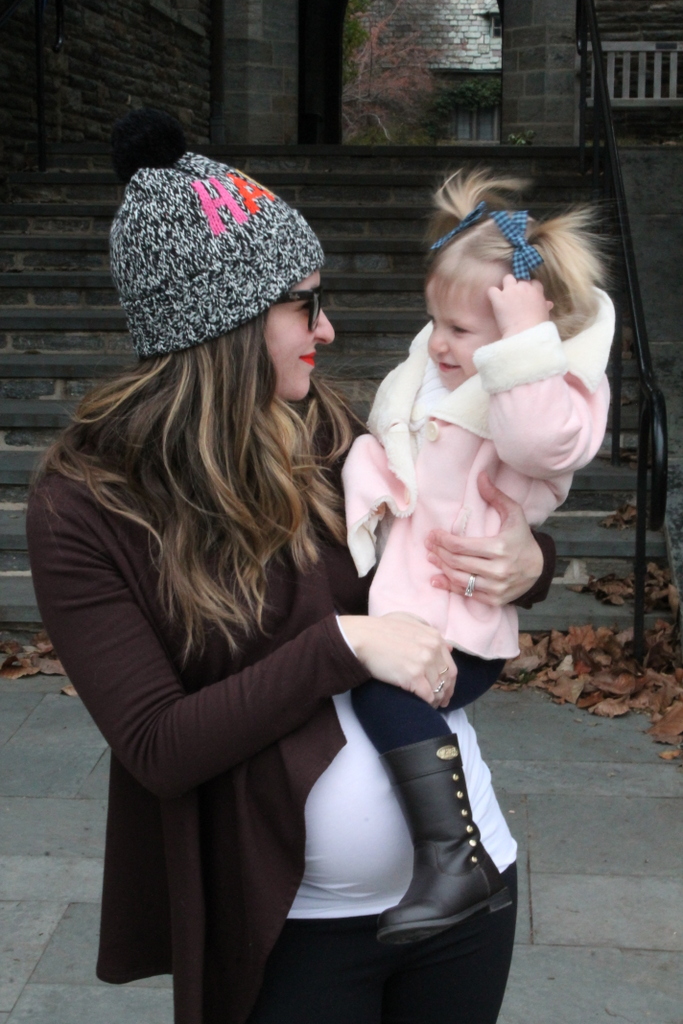 on Britt: cardigan: Nordstrom (on sale!), tee: Old Navy, leggings: Nordstrom (my favorite!), boots: Hunter (I want a pair of high gloss Hunters next- LOVE the red and black but the mint and pink are really cute, too!), hat: Gap (last year), necklace: Made By Mary c/o
on Amelia: coat: Target, bows: Free Babes c/o
Happy Tuesday! It's been kind of crazy over here lately! I feel like I'm either feeding someone, changing a diaper, or playing with toddler toys at any given time of the day. With Joe back to work, it's definitely been a struggle to figure out how to get anything done- Amelia has been fighting her naps (she only takes one but usually it's a good two hours) and I really need to get better at time management. Any tips?! Nighttime used to be my "me time" (I typically would try to get some items on my to do list crossed off during her naps & blog or do whatever else- like spend some time with Joe- after she was asleep but I don't have as much time now) but I've been trying to be in bed by 9 or 9:30 which doesn't leave me much time at night anymore. I know I'll get there- we're all just still adjusting to our new normal- which is pretty darn amazing and if it sounds like I'm complaining, I'm not! I count my blessings Every. Single. Night!
❤Britt