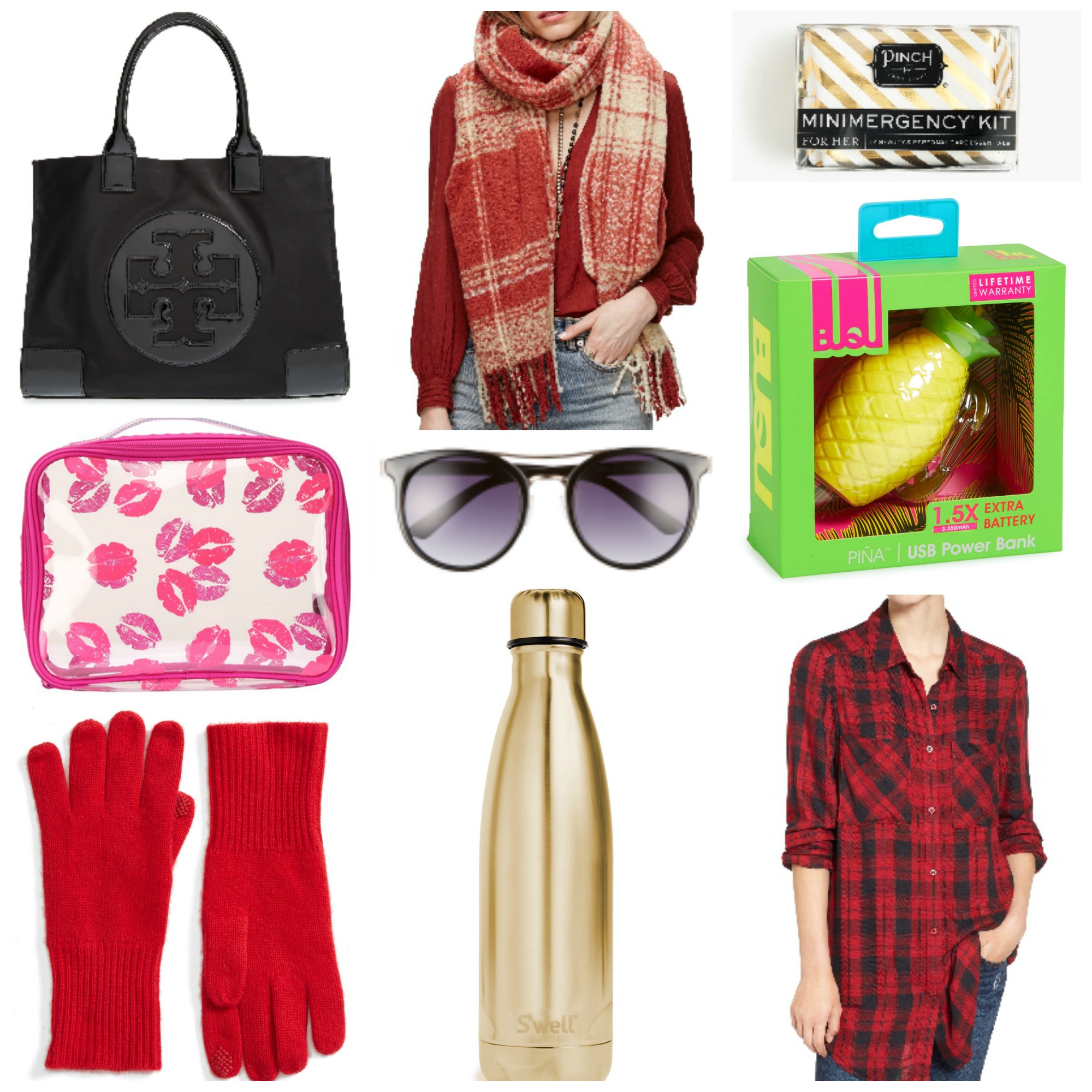 tote, bag, gloves, scarf, sunglasses, water bottle, "minimergency" kit, battery charger, shirt
We all have that hard to buy for person/girl who has everything on our lists and I thought I'd put together a relatively eclectic list for some inspiration. Many of these items are things that a lot of us would like to have but wouldn't spend the money on for ourselves (or at least that's how I feel). I love getting new scarves but unless it's on a really great sale, they're just not something I would buy for myself, especially when I could use a new sweater or dress… the accessories kind of get left behind (same goes for sunglasses, though I'm more likely to buy a $12 pair for myself as opposed to a really nice pair like these!).
Also, if you missed it, check out my Gift Guide for the Homebody (every single one of these items are on my list! How cute is this top?!)! Check back or subscribe to my mailing list for more holiday gift guides!
❤Britt
More gifts under $50!: