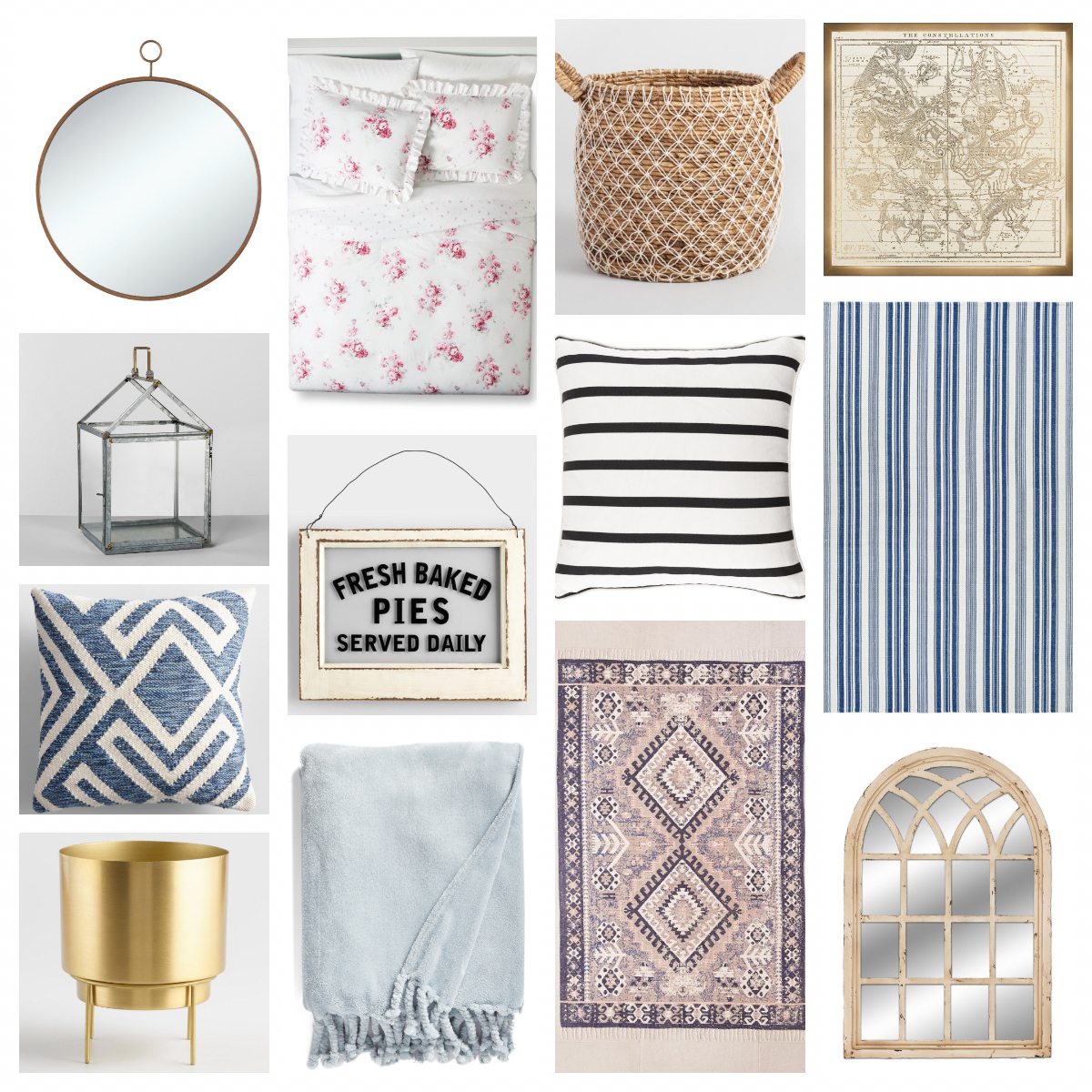 round mirror, lantern, blue pillow, planter, comforter, sign, throw, basket, striped pillow, kilim rug, constellations art, rug, mirror
I don't know what it is about this time of year but I always get a strong urge to nest (or redecorate and reorganize EVERYTHING!)! It seems like I shouldn't want to buy another thing for months after the holidays but right around mid-January through spring, I want to minimize our possessions, freshen up our house (inside and outside), and simplify and refresh my wardrobe (more accurately, everyone's wardrobes in our house!)! Over the last few years, I've been really paying attention to my personal style and noticing what I really love and what feels most like "me". As far as home decor, I've found that I like a good mix of modern, clean lines and a classic, vintage style. I also like a white/neutral base of light and bright basics with natural elements but I like to add color in accessories and some metallic pieces to really give some glam to a space. So here are a few of my favorite pieces right now! I have this lantern and almost this exact mirror in our living room. I love that it reflects the natural light coming from the windows and sliding glass doors and makes our small home feel a bit bigger. I also really like this round mirror. I've been switching out our fall/winter throw pillows for some spring colors and recently added this one (under $10!) and love how it brightens up the couch! We have a black leather couch so lighter and brighter throw pillows and blankets make it feel more homey to me.
Thanks so much for reading! I had every intention of posting this yesterday but I ended up catching a 24 hour stomach bug and was out of commission for most of the day so here's a super rare Saturday post! Happy weekend!