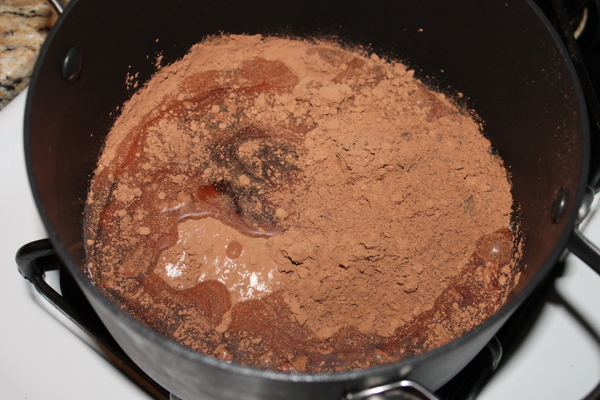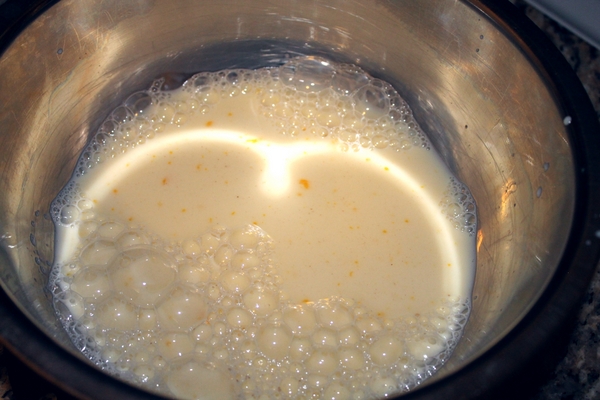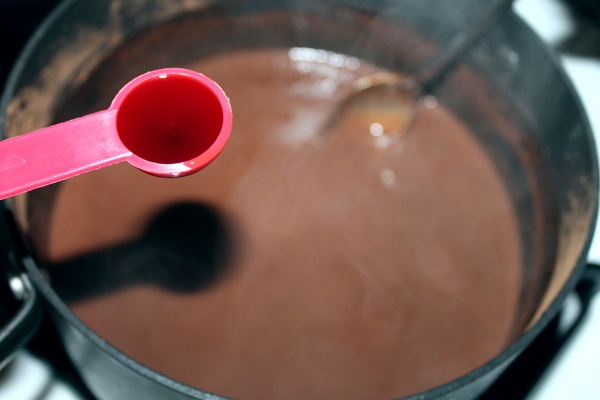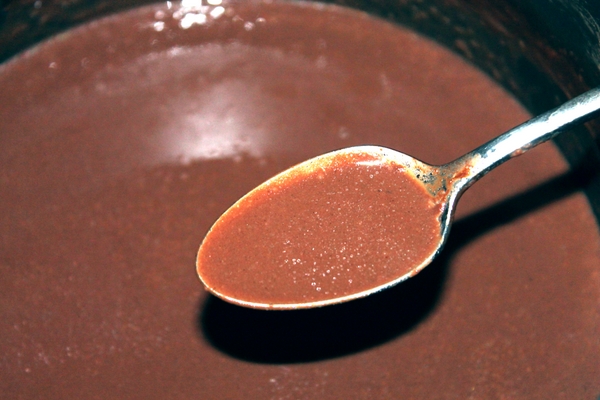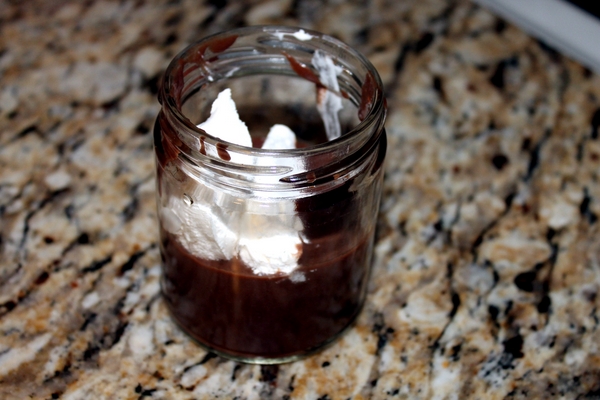 Recipe from Buttered Side Up
Ingredients:
2 tablespoons cornstarch
1/8 teaspoon salt
1/3 cup cocoa powder
1/2 cup maple syrup (or desired sweetener)
2 large egg yolks, lightly beaten
2 cups milk
2 tablespoons butter
2 teaspoons vanilla extract
Directions:
In a medium saucepan, whisk the cornstarch, salt, cocoa powder, and maple syrup together until combined. In a separate bowl, mix together the milk and egg yolks.
Slowly add the egg and milk mixture to the pan and whisk until well mixed. Turn on the heat to medium and cook, stirring constantly, until the mixture thickens and comes to a boil (about 5 minutes or so). Stir while boiling for one minute.
Remove from heat and add the butter and vanilla, stirring to blend. May be served warm (over ice cream) or chilled (with whipped cream).
We actually ate this semi-chilled with whipped cream and it was delicious! This was also a really quick and easy recipe, perfect for last minute dessert ideas (it's probably best if you have some time for it to chill before serving, though).
Do you have anything exciting planned for the weekend? I can't believe summer is coming to an end so soon. I'm planning on soaking up as much sun as possible this month, preferably on the beach! My youngest sister is taking a surfing lesson on the beach this morning; I'm super jealous!
Enjoy!
❤Britt