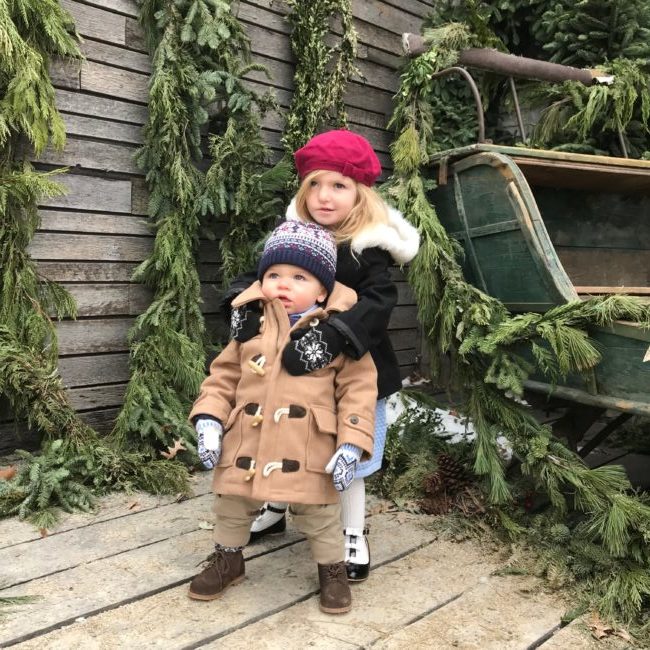 So, a little backstory on these photos… it was SO cold when we took them! Poor Amelia was seriously freezing, as in she had a meltdown towards the end of our photoshoot (if you can call it an end because we weren't actually done, her meltdown decided that for us) because she was so cold. And Joseph kept tripping trying to walk on the gravel paths and literally face planted in the snow before I even got one picture of them together (I may have gotten ONE of him before the fall)! But I digress… just thought you should know that there's a story behind every photo, no matter how cute or perfect it looks!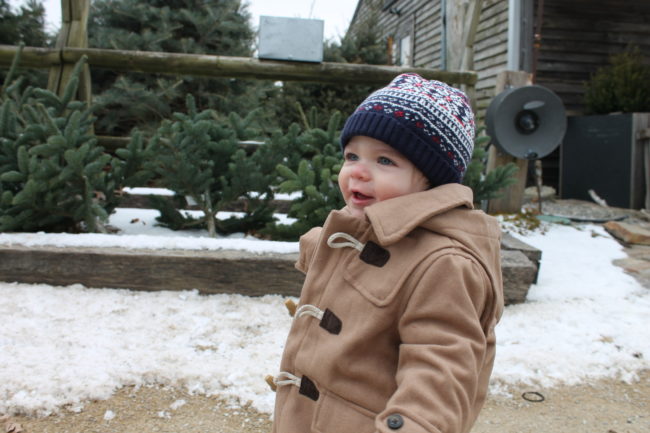 The real story here, though, are these adorable outfits that I received from Janie and Jack! I was beyond excited when they agreed to collaborate with me and I was even more excited when I saw how gorgeous these pieces were! I love that Janie & Jack makes coordinating looks from head to toe but to better fit my style and lifestyle, I wanted to choose pieces that would easily mix and match with other items in my kids' closets. I also much prefer slightly coordinating looks as opposed to matching and I was thrilled with how their outfits came to life!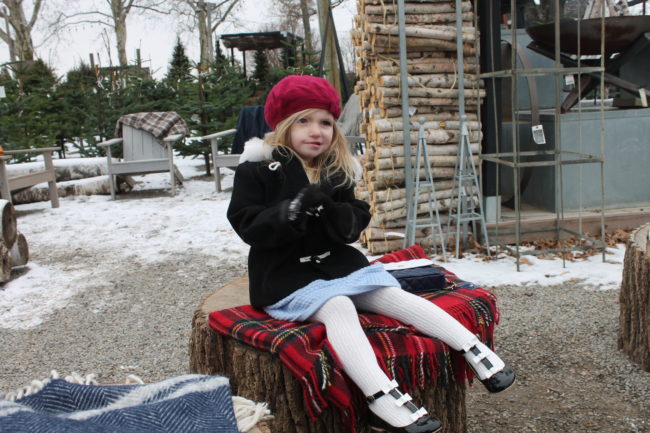 If you aren't already familiar with Janie and Jack, they make luxury children's clothing and baby clothing. Their attention to detail is too good and the quality is incredible! My favorite part about their brand is that every piece is timeless and classic. They're heirloom pieces that will stand the test of time both in quality and style. I'm also really excited to mix up these looks for winter. I think pink will pair really nicely with the blue in Amelia's dress so I'll swap the beret for a bubblegum pink bow and she can even wear this until spring by switching out tights for knee highs. Joseph has a really cute vest and Jeff cap that my mother-in-law got for him that will look really cute with his shirt and joggers, too!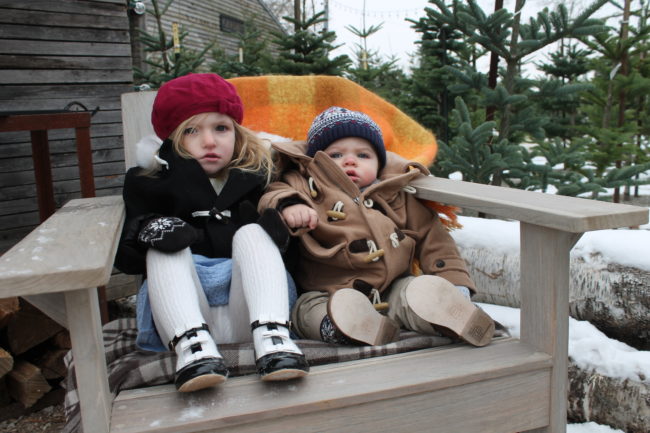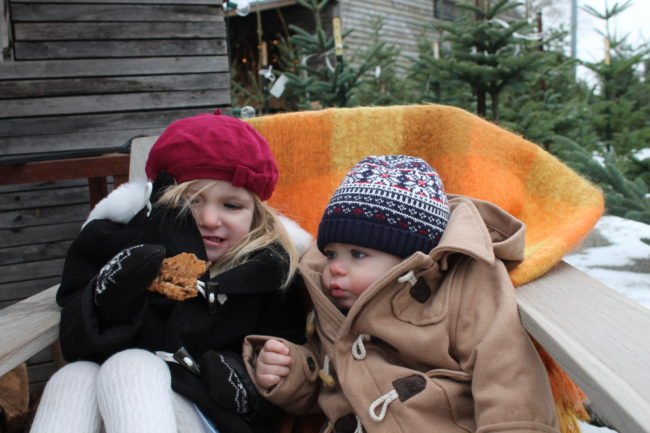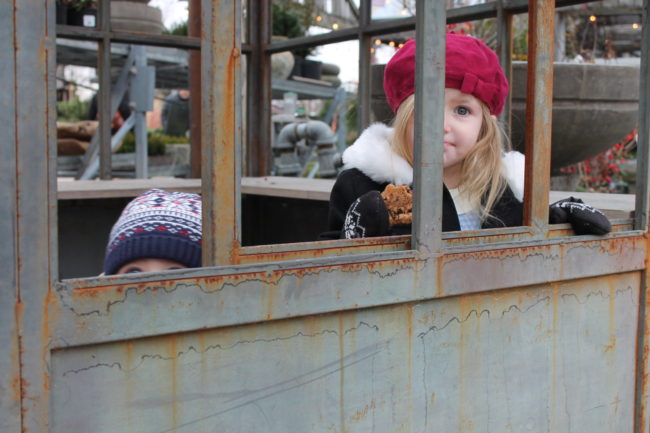 It's so hard choosing everything online sometimes! I love the convenience of online shopping (I seriously order everything online) but it can be tough to see the bigger picture when you're choosing piece by piece and trying to envision the full look in your head with nothing tangible to go by. I kept taking screenshots of pieces I loved and putting them into a photo collage to see how they would work together.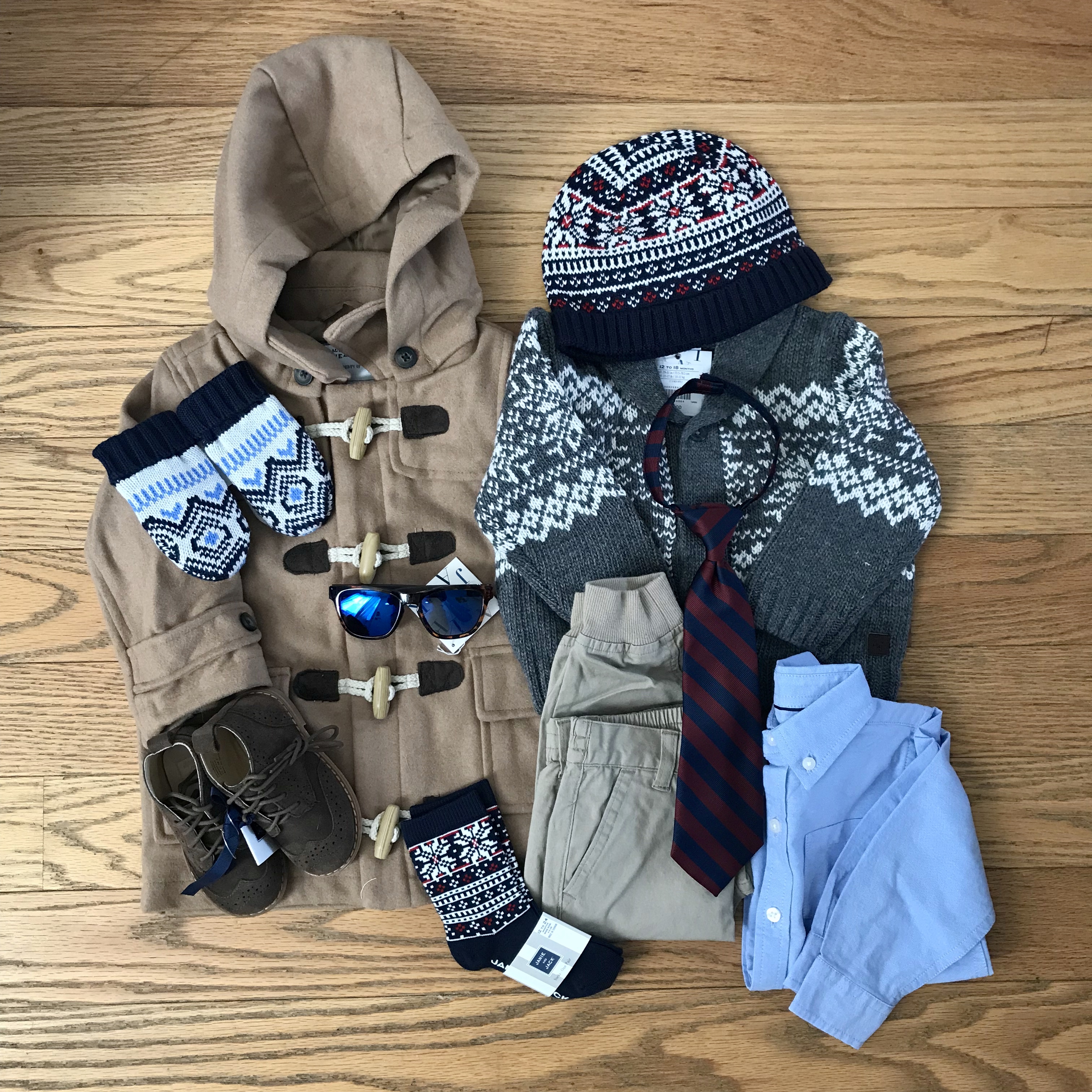 Joseph's sweater is under $20 right now!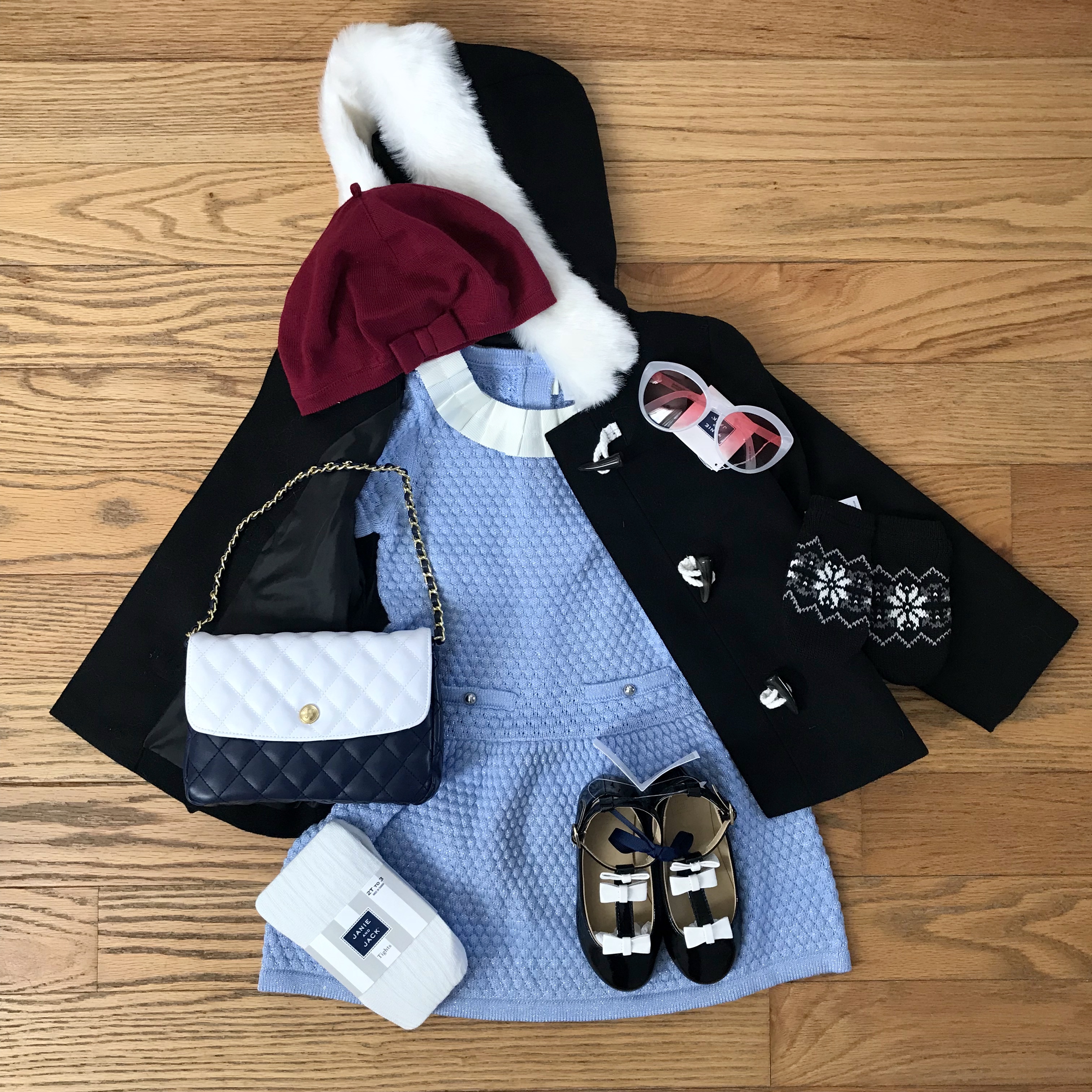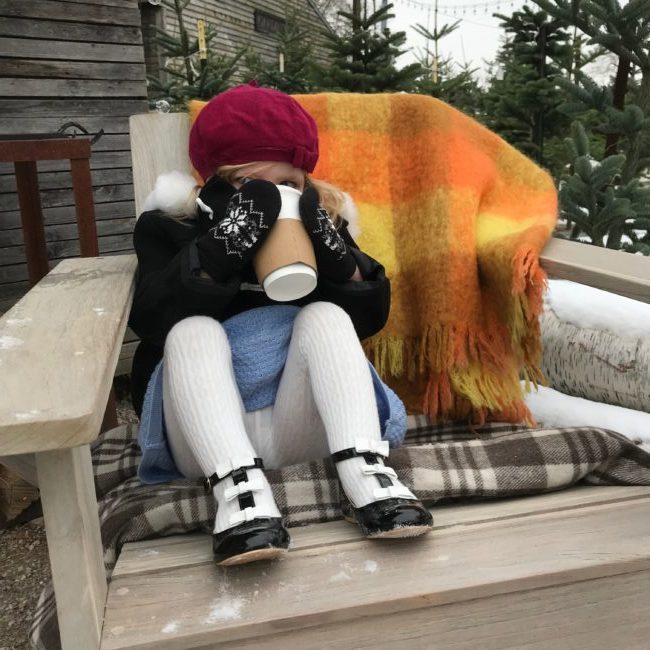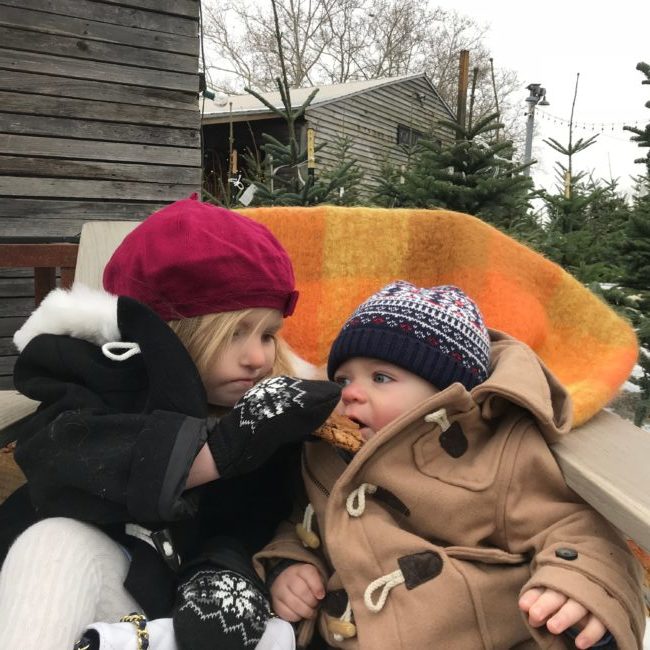 Amelia calls this dress her Cinderella dress and it's on sale right now for under $30! Her coat is also on sale for under $50 and she's obsessed with her bow shoes! I love this time of year for shopping because pretty much everything winter goes on sale and winter for us is really just getting going. While I'm looking forward to warmer weather already, we still have a few more months left of cold weather so I tend to buy a lot of my winter pieces now (I'm actually debating buying some pieces for the kids for next year already but I can't decide if I can accurately predict their sizes or not… what do you think/do when it comes to buying for the following seasons?).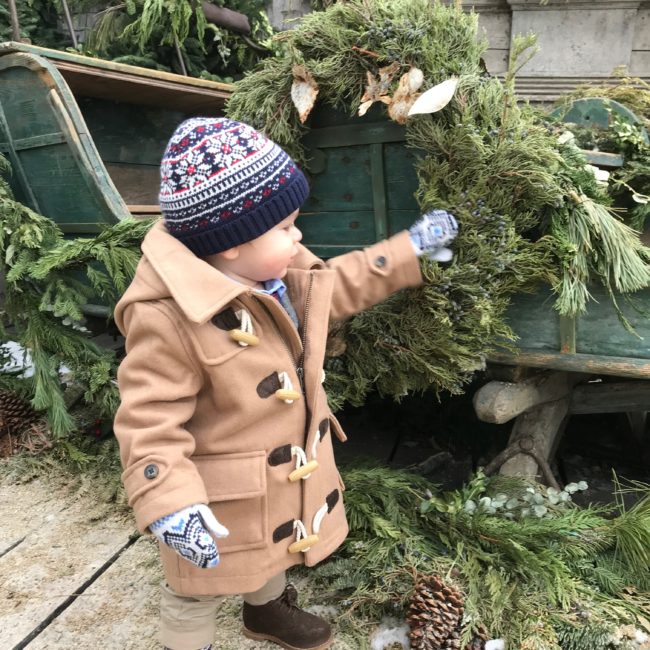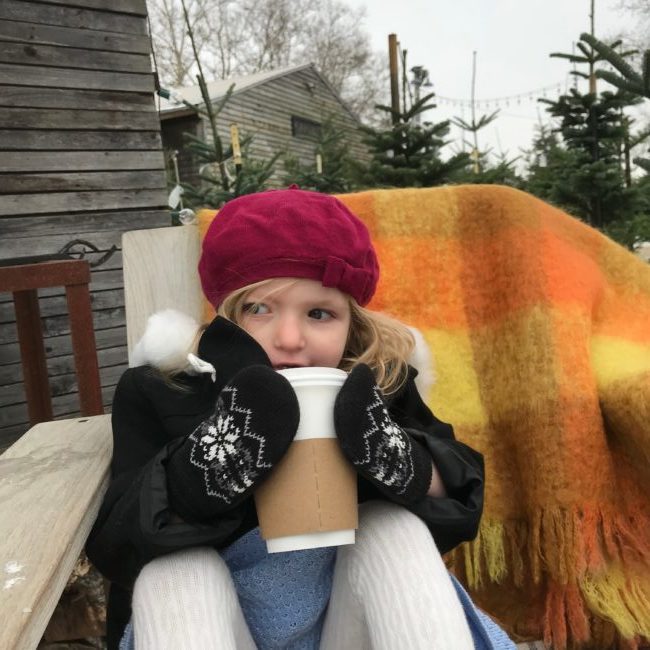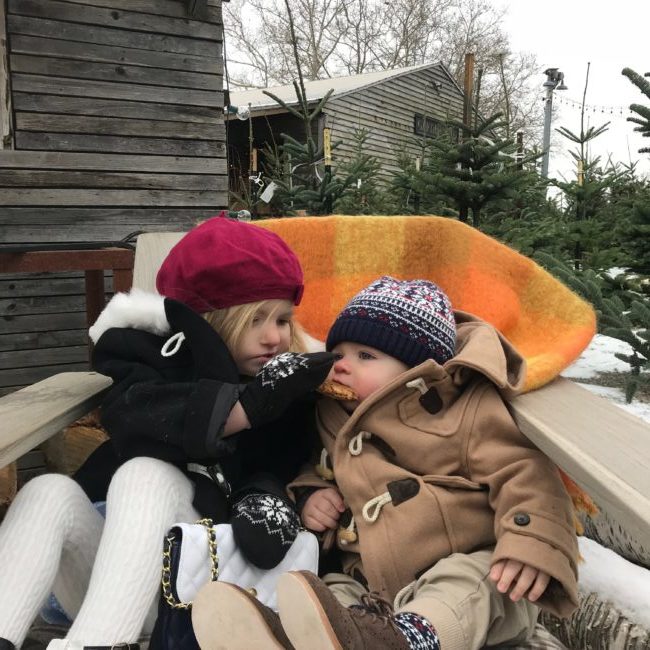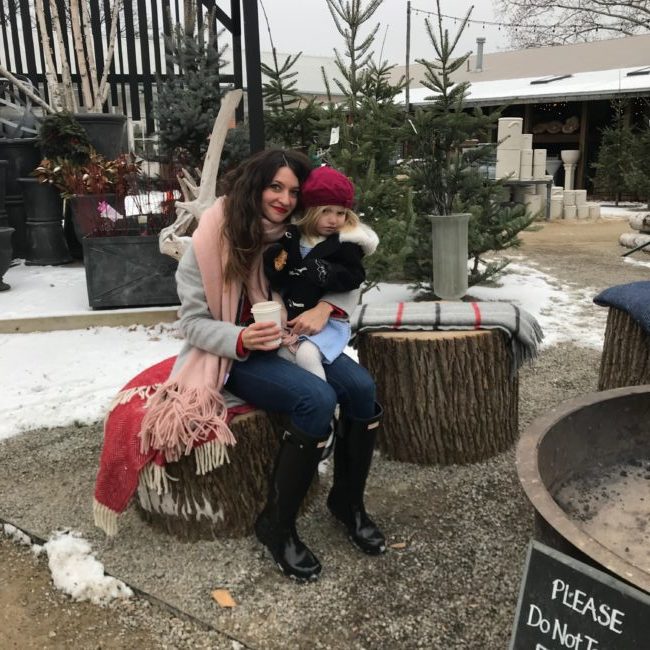 I also find that this is a really good time to pick up transitional pieces (think cardigans, sweatshirts, and tees) as well as fun accessories to lift my winter mood and to make me think of spring. Right now, Janie & Jack is offering up to 60% off sale styles PLUS an additional 20% off new sale styles! So much of what these guys are wearing here is on sale so go check it out!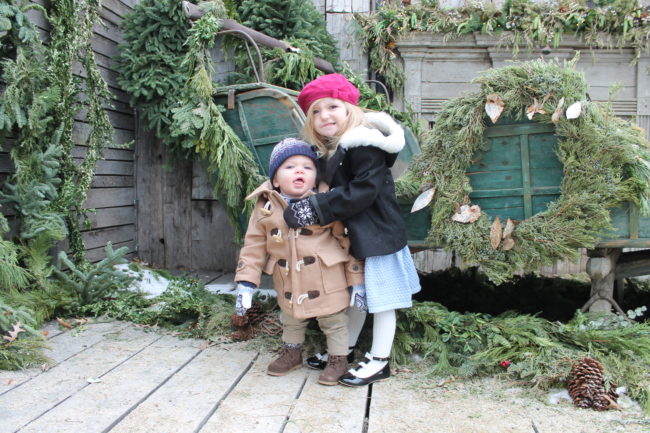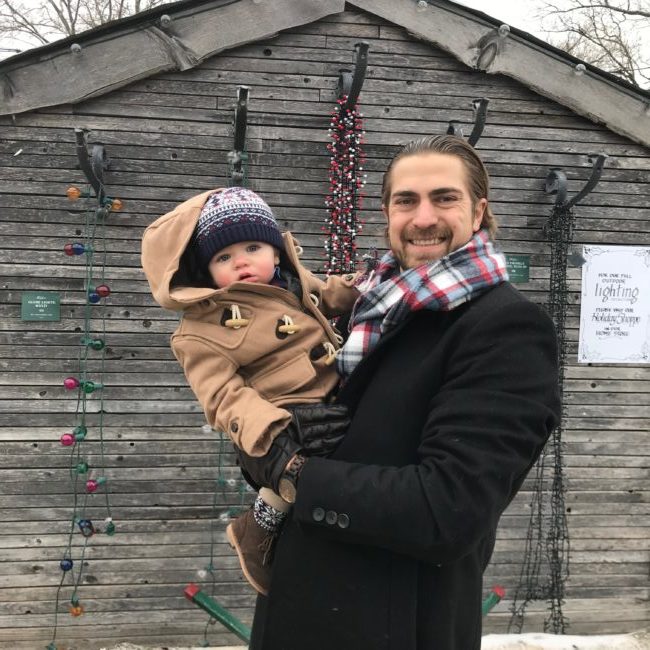 everything c/o Janie & Jack
on Amelia: dress, coat, shoes, tights, beret, mittens, purse, sunglasses
on Joseph: pants, shirt, sweater, tie, socks, shoes, coat, hat, mittens, sunglasses
Despite the cold, we really did have so much fun dressing these guys up and taking them out for hot chocolate and some photos. I'm kind of hoping we can do this again this weekend because it's bean a long week. Amelia ended up with a high fever on Monday night (I swear, we've only had what seems like a week where neither child has been sick since seriously mid-October!) so we've been stuck in the house again all week. I had to keep her home from school this week again (why does EVERYTHING happen either the day before or on her only day of school per week?!) and Joe's had a crazy week at work, too, so he hasn't been getting home until almost 7 all week. To top it off, I got sick earlier this week and still can't shake it (I think it's touch of the flu). This is our last week before all Amelia's follow up appointments start back up so I was hoping to have a little more "fun" but here's to hoping we have a healthy weekend! Happy Friday, guys!