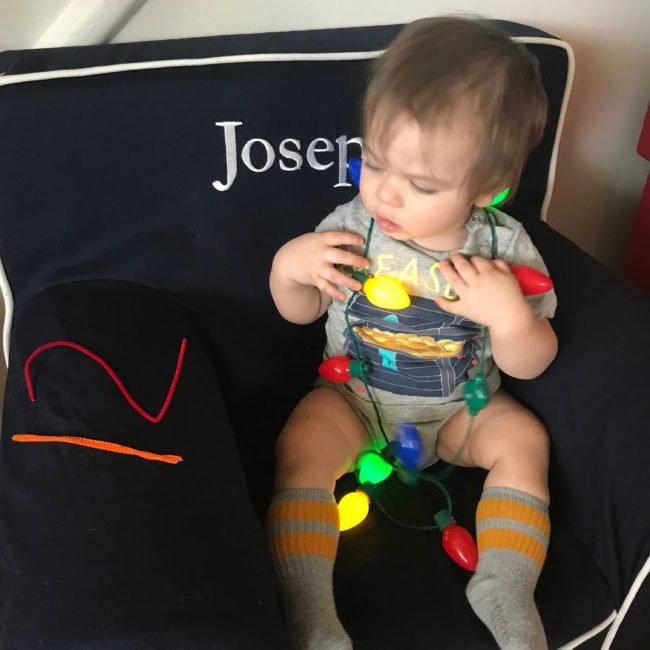 We made it to the 12 month mark and all I can say is, "Phew!" Also, I'm kind of glad these pictures are over because they've been getting increasingly harder to take… this boy is seriously wild! This particular month was so hard to get that I didn't even take any on the camera, nor do I have any of him that are looking at the camera (phone) or not a bit blurry… but I know I'll look back on these some day and wish he was this small again. So, I'm trying to enjoy all the little moments with this sweet boy, even if a lot more of them are between the hours of 11pm and 5am than I would like.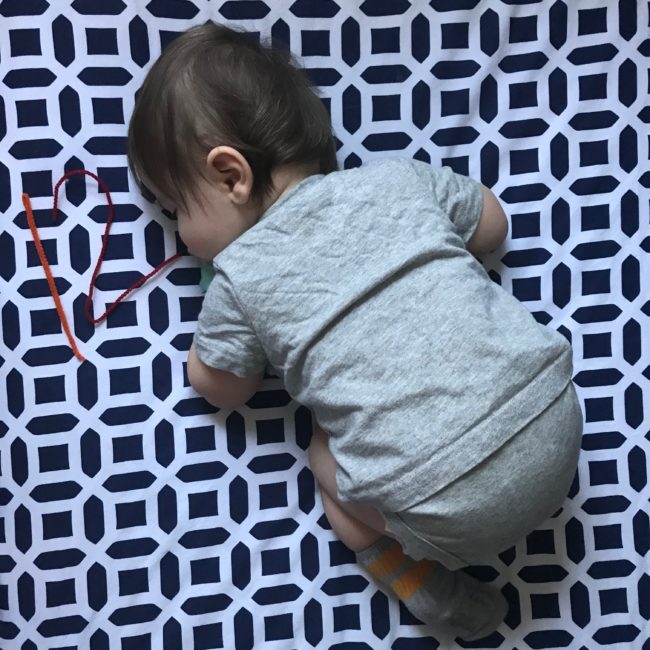 Rockabye sweet baby (Joseph) James…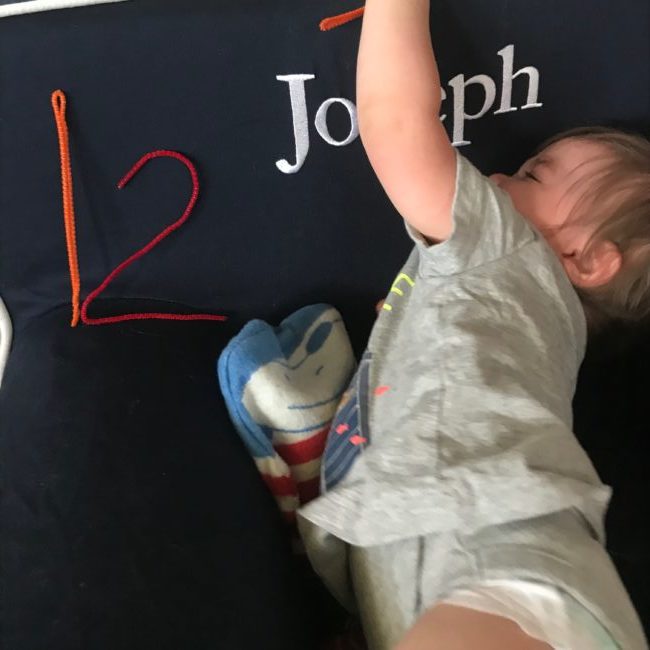 Happy 12 months, Joseph James! I can't believe you're an official toddler already but you've been doing all the toddler things for months now! Walking, talking (mama, dada, nana, & a few other babbles that we haven't figured out yet), running, playing… minus the sleeping. You have 6 teeth and I'm hoping a few more are the cause of your sleeping strike. You're signing "more" and "all done" and you laugh at everything, especially your sister. You're so ticklish, you love to clap and dance, and we recently discovered you LOVE Moana… as in stop and stare in a total trance as soon as it comes on LOVE it.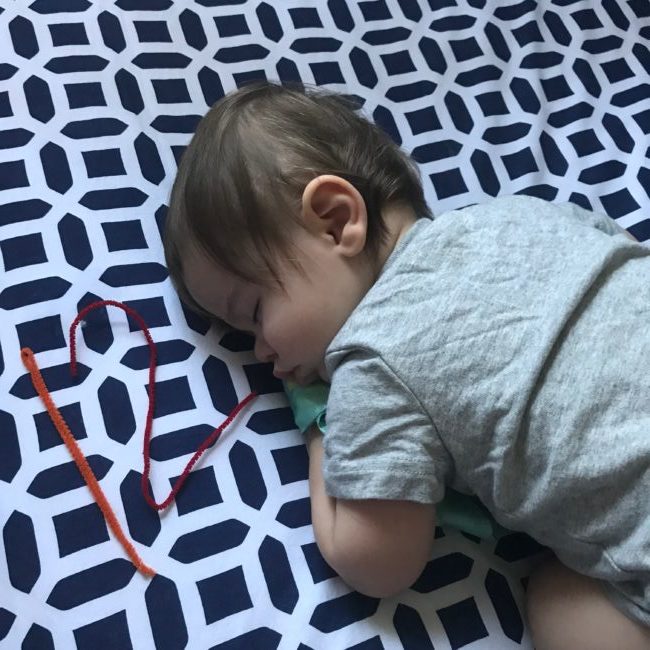 You really are the sweetest baby boy and though you still aren't overly enthused about large crowds or parties, you love to snuggle me and your dad and are becoming quite the daddy's boy. You hate to be contained and as wonderful as you laugh sounds, your shriek is the opposite and you're quick to use it! You've also taken to throwing yourself on the floor in tantrums and you use your fake cry face way too often but it is so cute I don't mind. Despite your high drama, we love you so much and you just make us so, so happy!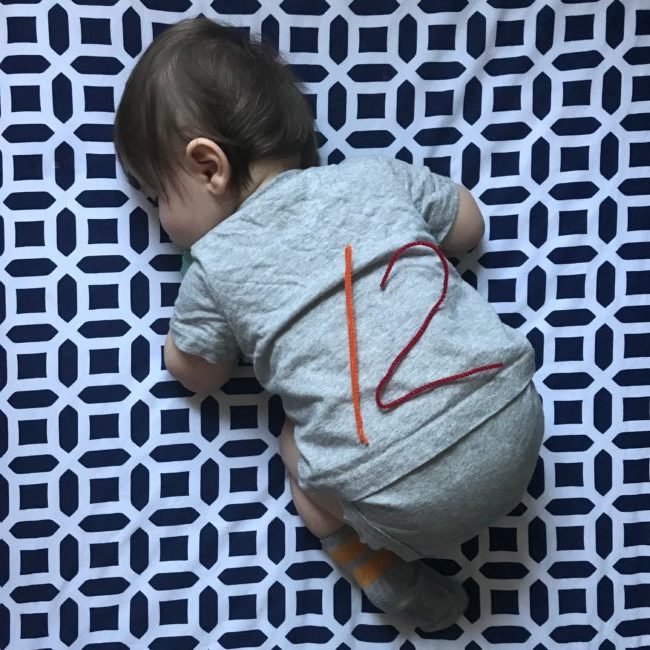 11 months, 10 months, 9 months, 8 months, 7 months, 6 months, 5 months, 4 months, 3 months, 2 months, 1 month, birth story
It's so cliché and totally overused but SO true… time goes way too fast. I read another blogger's post on Instagram the other day that said something along the lines of everyone tells you how fast your babies will grow and how fast the time goes and when it happens to you, you're still shocked. That resonated with me so much because I can never get over how fast the time goes and how fast my babies are growing. I try my best to be present and document what I can in pictures and on my blog (I haven't written a thing in either of the kids baby books… but I do give them special books with notes for birthdays and special occasions… does that count?!) but somehow it feels like time is still slipping away. And it is. So, here's to not taking anything for granted and to making the most of the time we have. Because they won't be little forever!