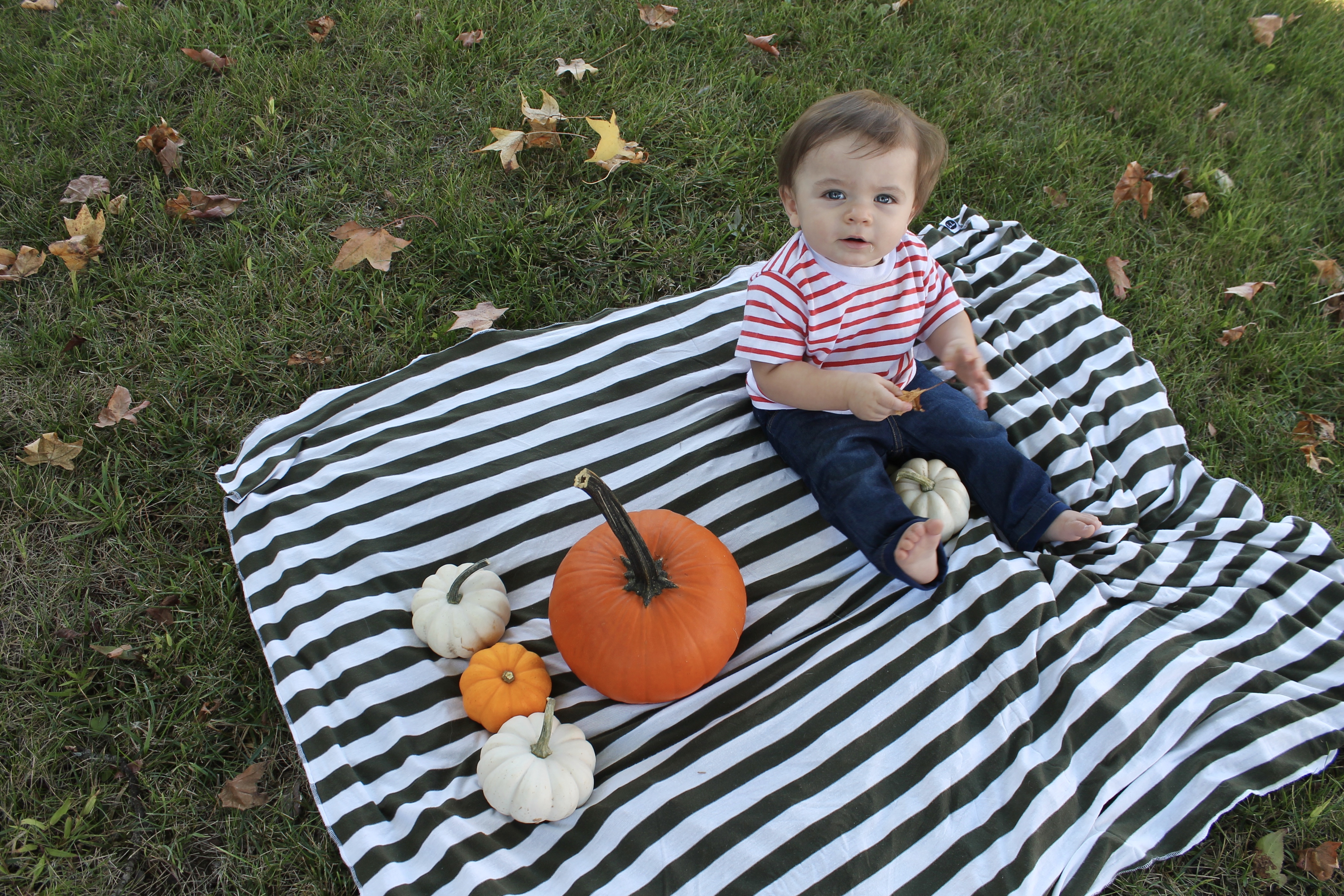 Where to even begin? I can't believe we're out of the single digits and are already thinking about your first birthday! I feel like you've been growing so, so fast recently! You've taken your first steps already and took about 5 steps on your own on Sunday (10.15.17)! You're clearly becoming our wild child and are quickly displaying how brave, strong, and independent you are. You LOVE to eat and prefer to feed yourself and you will eat pretty much anything we put in front of you (which isn't always a good thing, especially when Amelia tries to feed you!), you get into EVERYTHING… even when we think we've sufficiently baby proofed it, and all you want to do is whatever your sister is doing!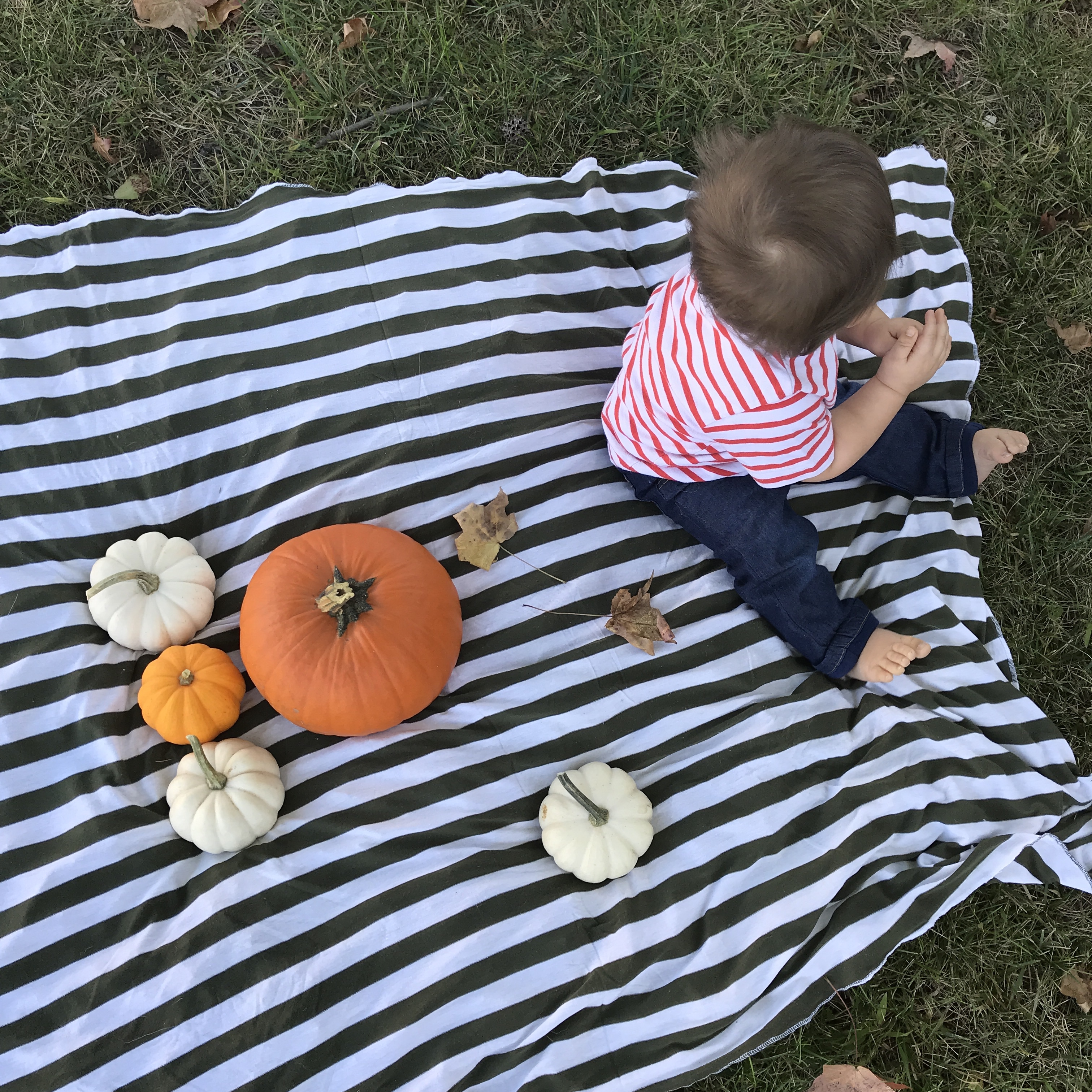 You really have the sweetest temperament… until you don't- you're still screaming at us to get our attention and it is shrill… and you love to cuddle. Your open mouthed kisses are the best and you are officially signing "more", though it resembles more of a clap right now. You are all boy, sweet thing, and love cars, trucks, and smashing or throwing anything and everything you can get your hands on. We're getting excited for your first Halloween and can't wait to see you dressed up as Winnie the Pooh. You laugh often and readily and your smile lights up a room. You got another tooth, one on the top, this month so now you have 3 and you've been sleeping SO much better (except for last night!). You bring our little family so much joy and it's hard to remember life without you.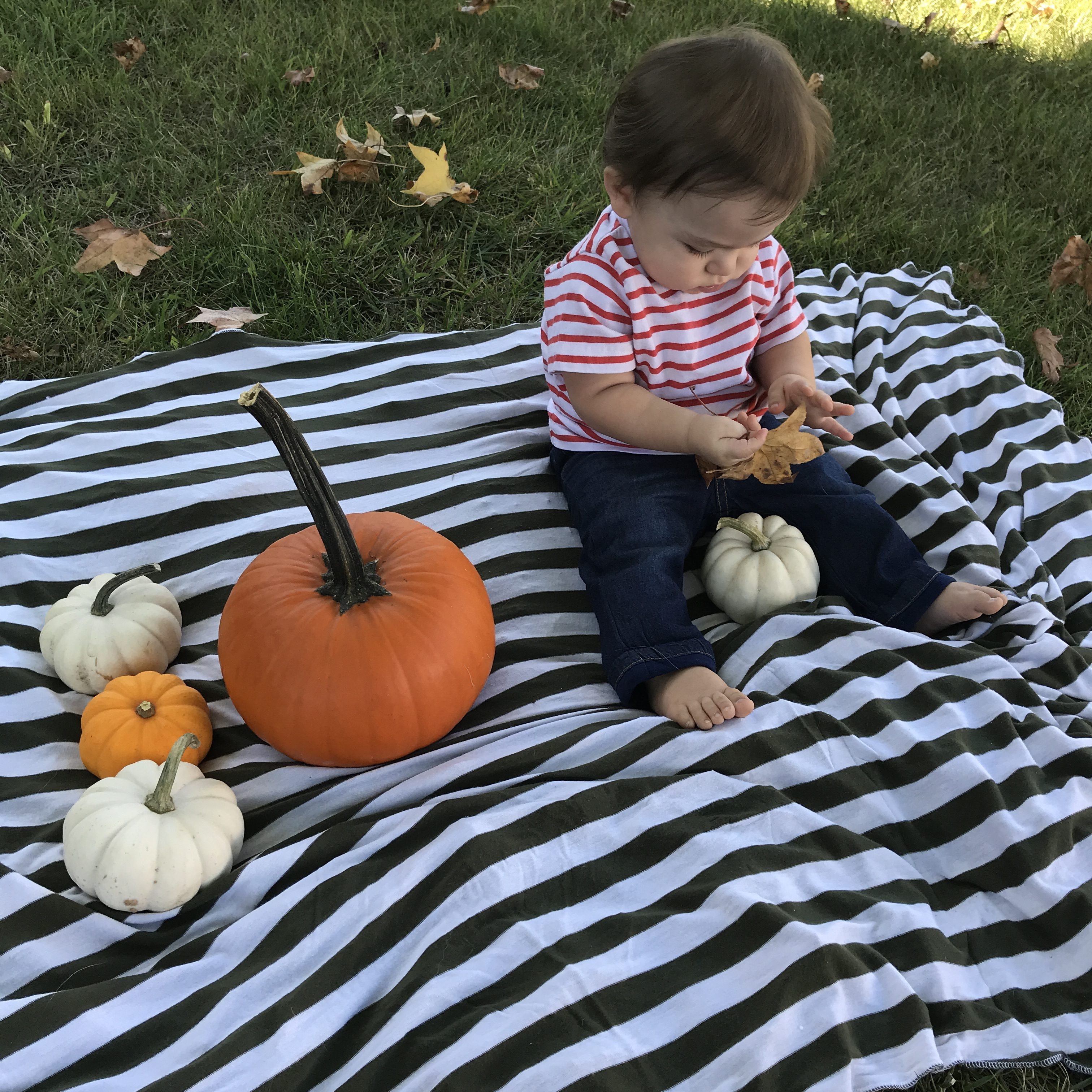 Happy 10 months, Joseph James. We love you so much more than you'll ever know.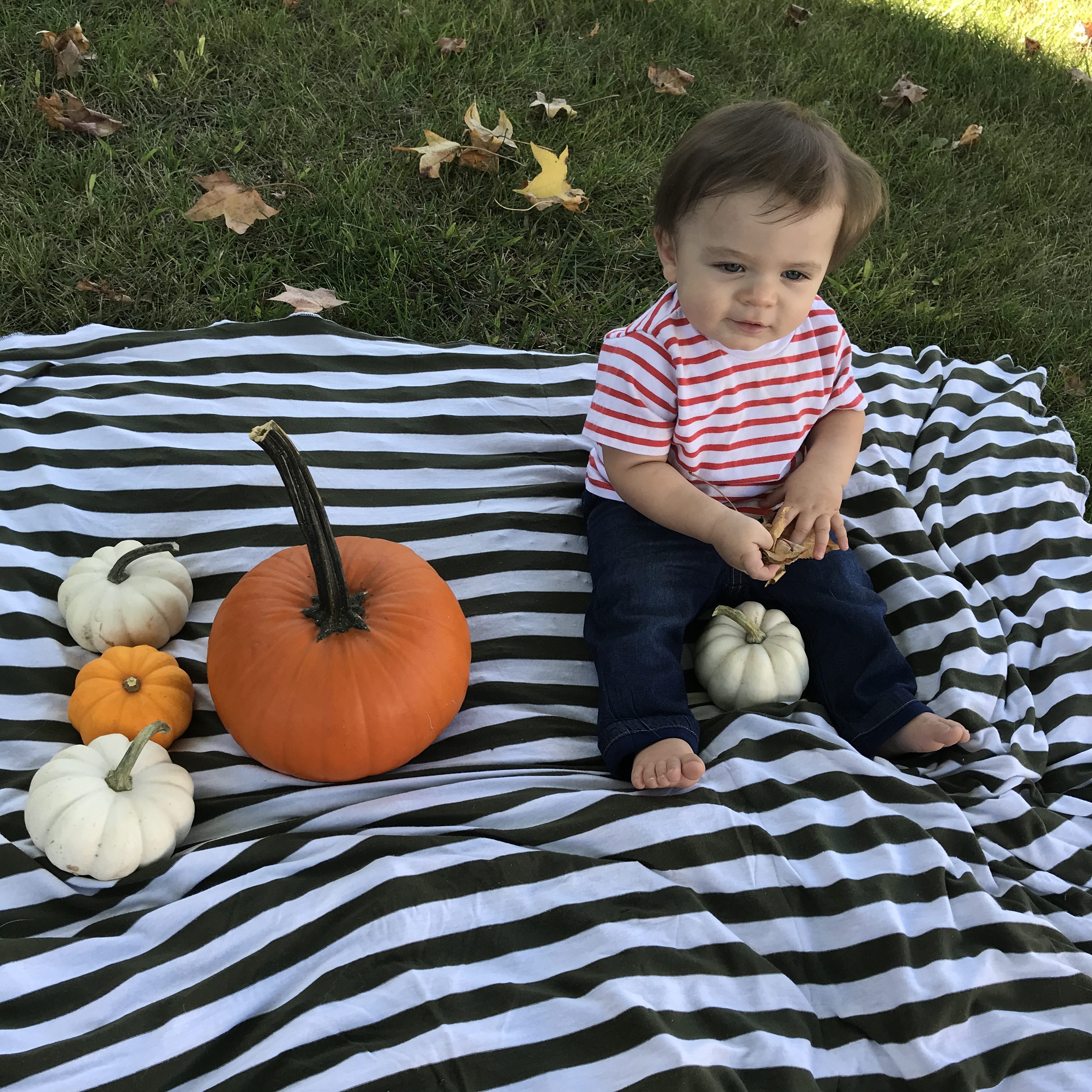 P.S. You are wearing you daddy's shirt from when he was a baby here and it is the cutest thing ever!

blanket: KB Cute
9 months, 8 months, 7 months, 6 months, 5 months, 4 months, 3 months, 2 months, 1 month, birth story
Happy Wednesday! We've had a rough go over here this week. If you follow me on Instagram you know that Amelia's been sick since last Thursday and we already made one trip to CHOP's Urgent Care on Sunday where we found out her eardrum ruptured 🙁 but I took her to the doctor again yesterday after she seemingly got worse. She had a fever of 102 under the arm (so more like 103) and hardly moved from the couch all day. Thankfully she woke up much better this morning but still battling a cold. I'm really hoping Joseph doesn't get it! I'm also hoping they're both feeling well enough to fit in some fall activities this weekend… maybe going to see my uncle's horse and possibly the pumpkin patch and definitely making homemade hot cocoa! On a side note, I made chocolate chip pumpkin scones (linked the recipe) this morning and they were incredible!