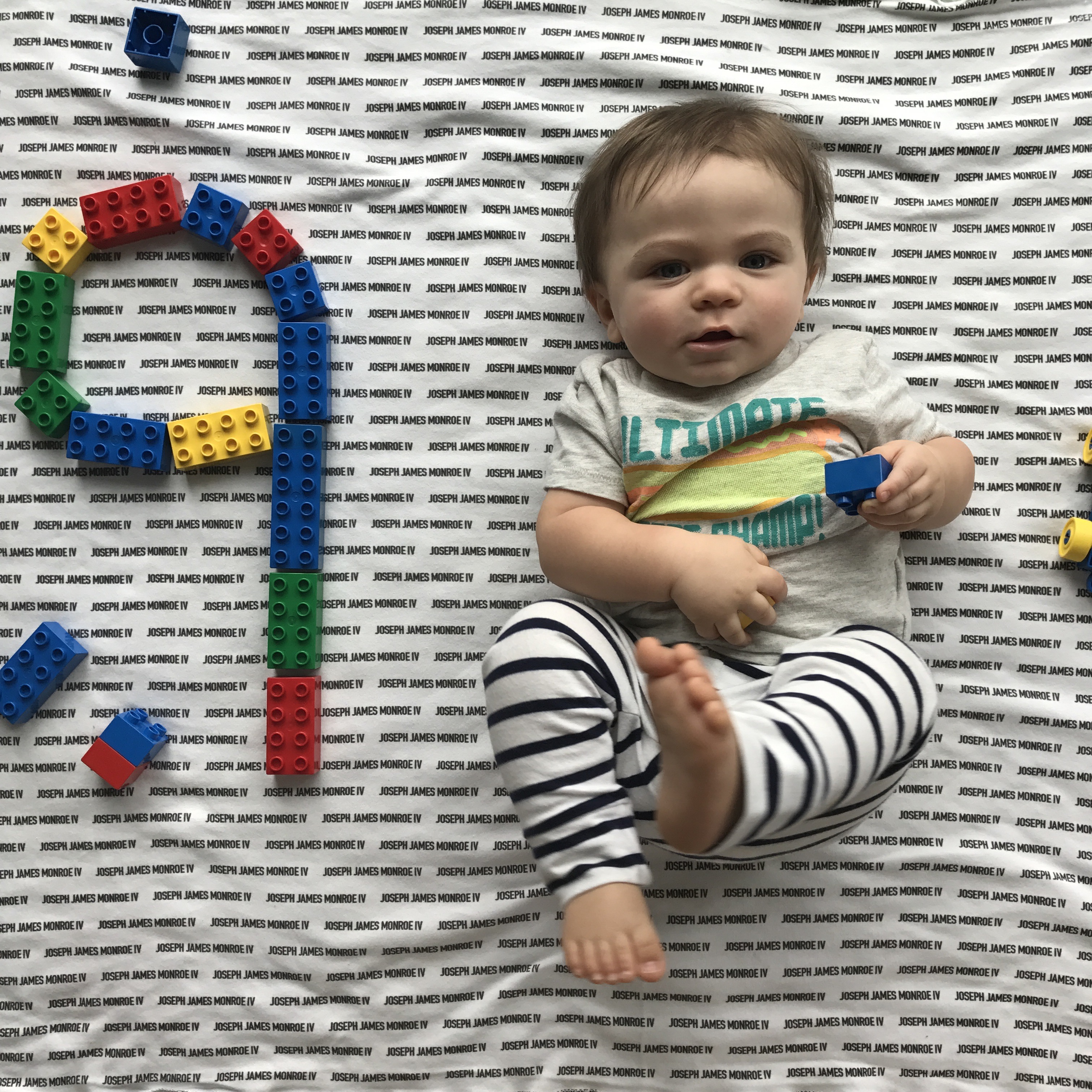 Happy 9 months, Joseph James! You are cruising all over the place, walking along anything you can, and are getting so close to walking on your own! You can stand on your own for a couple of seconds, you will eat pretty much anything that is put in front of you, and you're still doing this shrill scream when you are either hungry or want someone's attention. You have your two bottom teeth now and have been sleeping so much better lately, thankfully… but I think you're top two are coming in soon because you're chewing on everything again. You are the cuddliest baby and you recently started giving real open mouthed kisses when asked and it is THE SWEETEST THING! You are so quick to smile and belly laugh and it just makes our hearts so full. You are so much fun and we love you so much! I don't know how I'm going to continue with these monthly photos, though, because you are also the squirmiest baby and you don't even want to stay still for diaper changes anymore!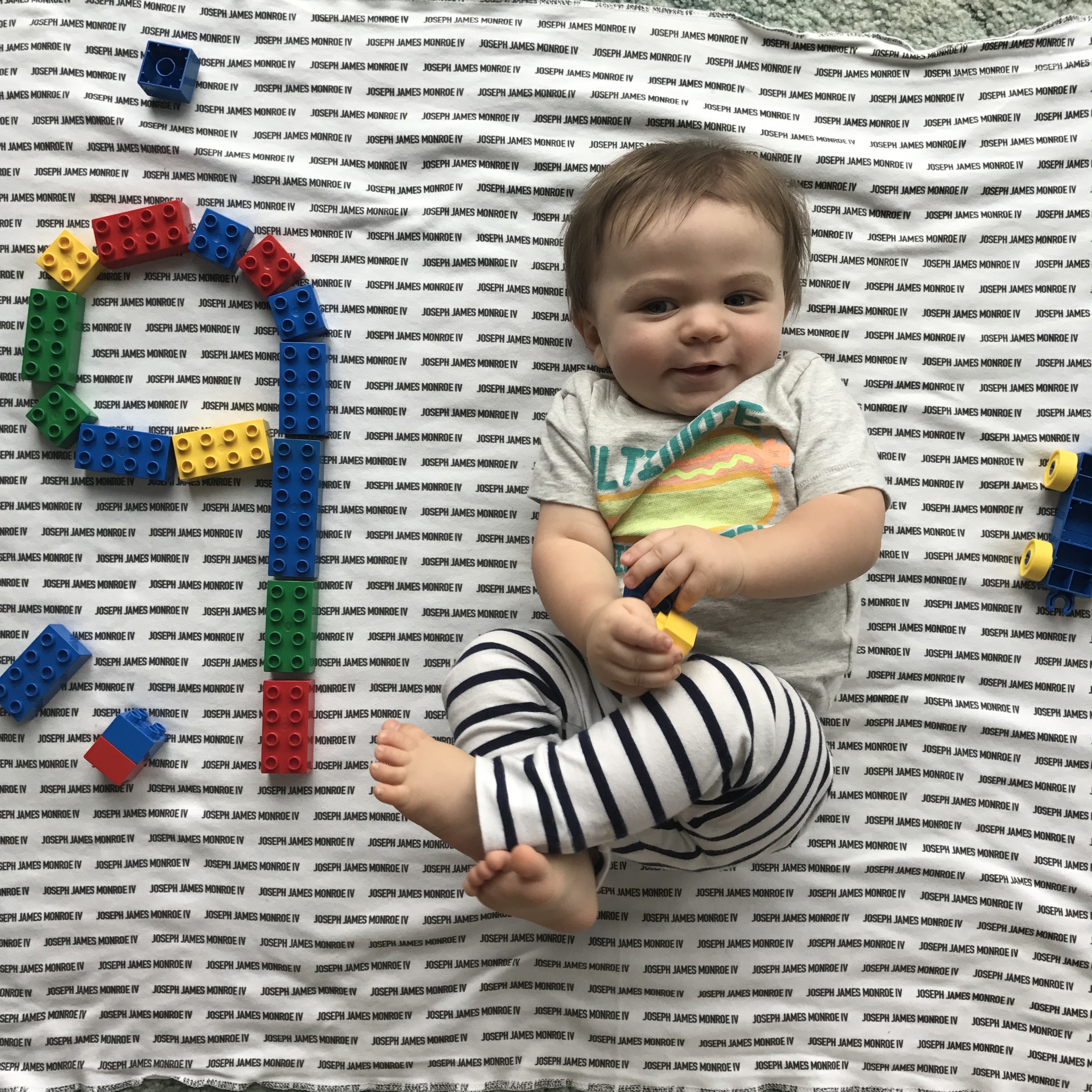 We love you, sweet baby boy. More than words and more than you'll ever know.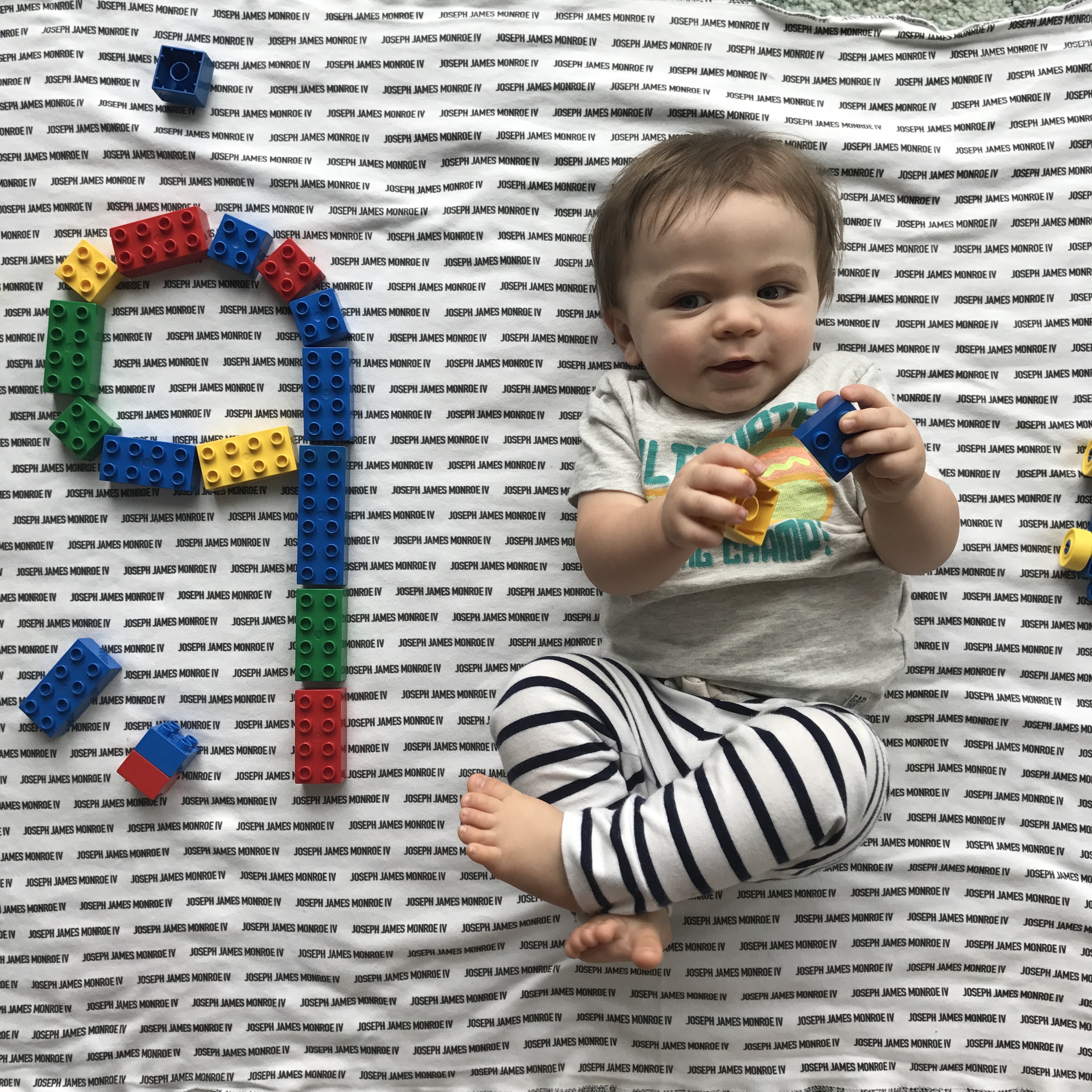 blanket: Woolf With Me, pants & tee: Baby Gap
8 months, 7 months, 6 months, 5 months, 4 months, 3 months, 2 months, 1 month, birth story
We've been spending some time at my grandparents' beach house this week with Joe's family and it's been really nice to get away (even with 4 kids under 2 1/2!)! I thought I'd be able to get a lot more work done during nap times but I haven't really done much blog work (or photo shoots) at all… and it's been kind of nice to spend all my free time chatting and playing with the babies. Here's to doing a better job next week… we do have two doctor's appointments, though, and a back to school night for Amelia so I'm not making any promises (haha!)! Maybe I should say here's to savoring this stage of life and spending the time where I need to spend it instead.