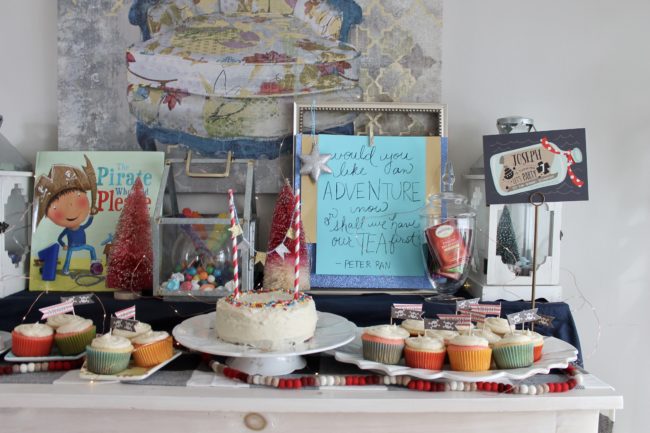 I can hardly believe we're already here but we celebrated Joseph's first birthday over the weekend and it was so much fun getting to spend a day all about him! Because I'm typically very feminine, I was surprised by how much I enjoyed decorating and planning a party just for him and all things boy, but it really was so much fun. I always love seeing my visions come to life and with the help of Minted sending some really great products, this was no exception.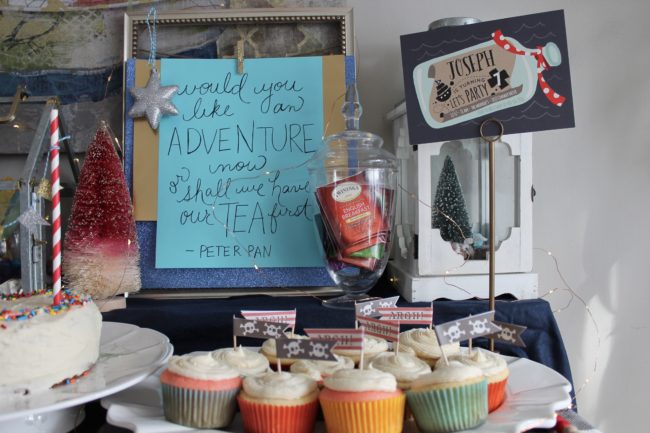 Minted is one of the first places I look when looking for invitations and so I was really excited when they agreed to partner with me for Joseph's first birthday (I got our holiday cards from them, too!)! Remember Amelia's first birthday party? I used Minted for her invitations, too! Anyway, I chose a loose theme of Peter Pan after perusing the first birthday invitations for boys. I use the term theme very lightly because though I like things to look cohesive, I don't usually tend towards "themed" items so when I say theme, I mean I bought him a Peter Pan book and had a few pirate decorations. Mostly I stuck with a color scheme of blue, green, red, and yellow and just tried to tie everything together that way. Minted had so many options for party decor, too!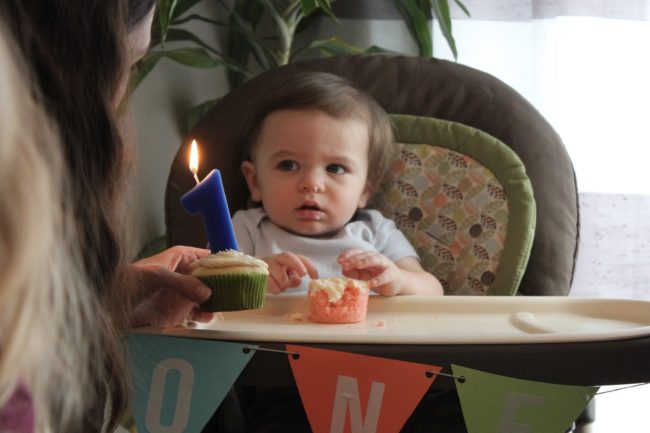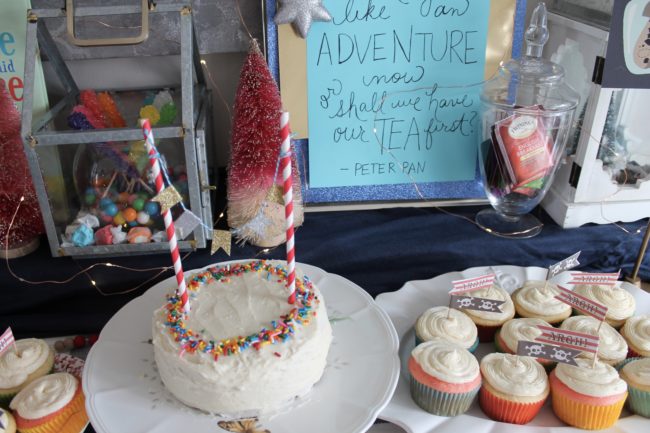 Having a Christmas baby definitely adds some extra work and stress around the holidays but I really wanted to make sure that Joseph's birthday was separated from Christmas as much as I could. I changed our buffet table's decor from Christmas to birthday and turned it into the dessert table (dessert tables are my favorite to design), hung a happy birthday banner, and made sure to use colors that are not typically associated with Christmas decorations.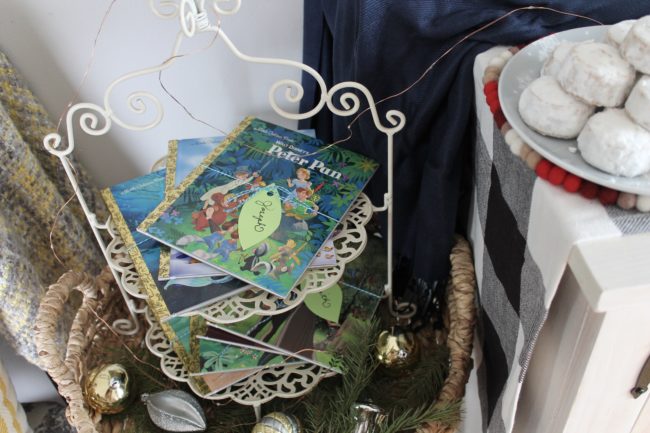 For the party favors, I really wanted to get something that the kids would use time and again. Because I was having so many sweets, I didn't want to give them more sweets to go so I thought books would be the perfect alternative! My kids, Amelia especially, love to read and you can never go wrong with a book- they're on of my favorite gift ideas, particularly with a hand written note inside!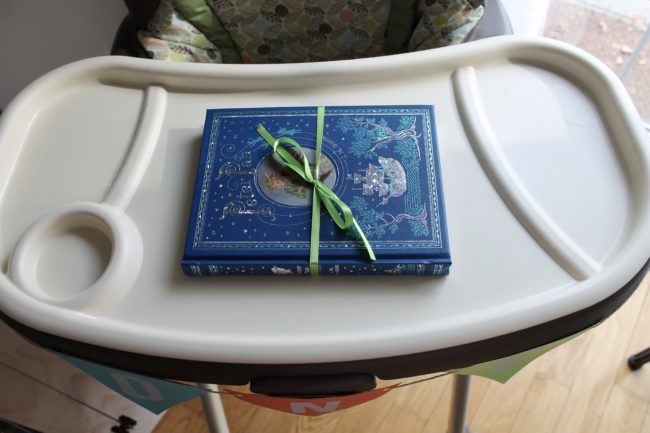 Each year, I get the kids (I guess by "kids" I mean Amelia since this was Joseph's first birthday) a special edition novel, as well as a fun children's book to commemorate their birthday and their party. For Amelia's first birthday, I gave her Pride and Prejudice and Cinderella (loose Cinderella theme), for her second birthday she got Heidi and Aqualicious (loose mermaid theme). So for Joseph's loose Peter Pan theme, he got Peter Pan and The Pirate Who Said Please (I also bought them both books before they were born- The Little Mermaid for Amelia and The Jungle Book for Joseph, both the original stories).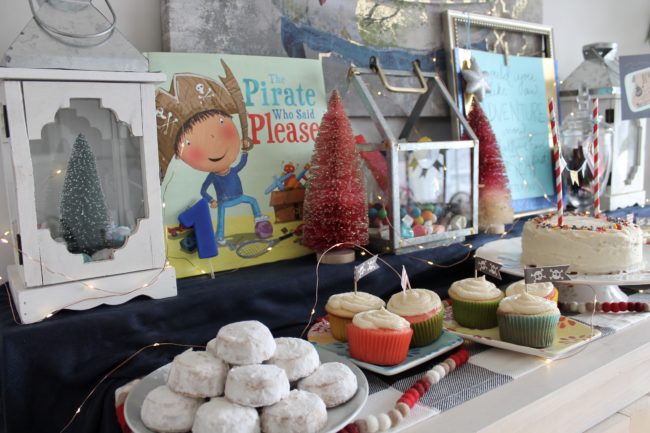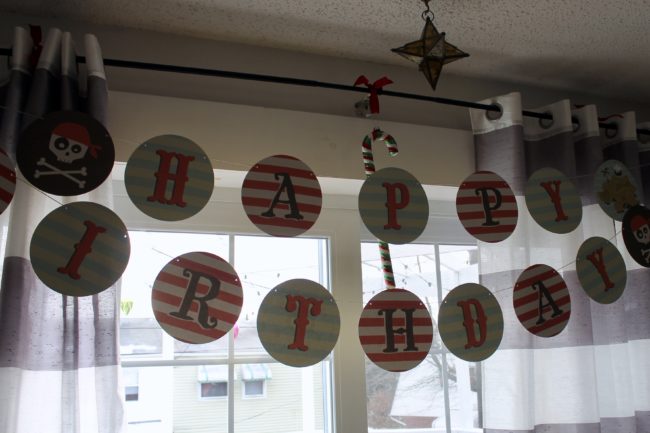 We had my sister's Christmas party the night before so my prep time got a little tight, especially because I planned for the party to start at 11 am (I could have used an extra hour at the least) and because I accidentally burnt about 20 cupcakes that I had made the day before on the morning of the party and had to make an entirely new batch. But, all that really meant was that I wasn't able to take as many pre-party pictures as I would have liked and the party turned out to be a perfect little first birthday party.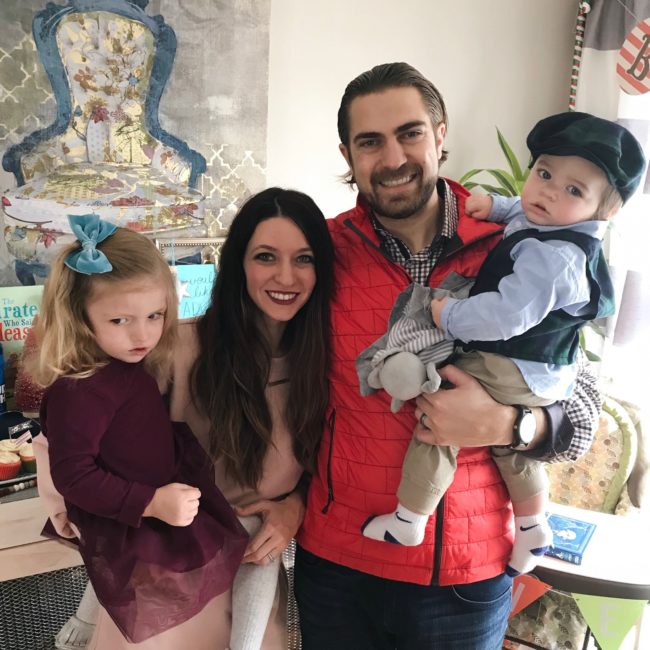 We decided to do the same thing we did for Amelia's first birthday and make it a no gifts party. Instead, we asked that guests bring a small gift card to be donated to families in the NICU at the hospital where Amelia and Joseph were born. NICU stays are already stressful at the core and on top of that they can become really expensive for parents who are traveling back and forth and eating out everyday in order to spend as much time with their babies as possible. While Amelia was in the NICU, we received a gift card to a local convenience store/gas station with a note written in the child's voice saying that we needed this more than she needed a birthday gift and we've been carrying on the tradition ever since.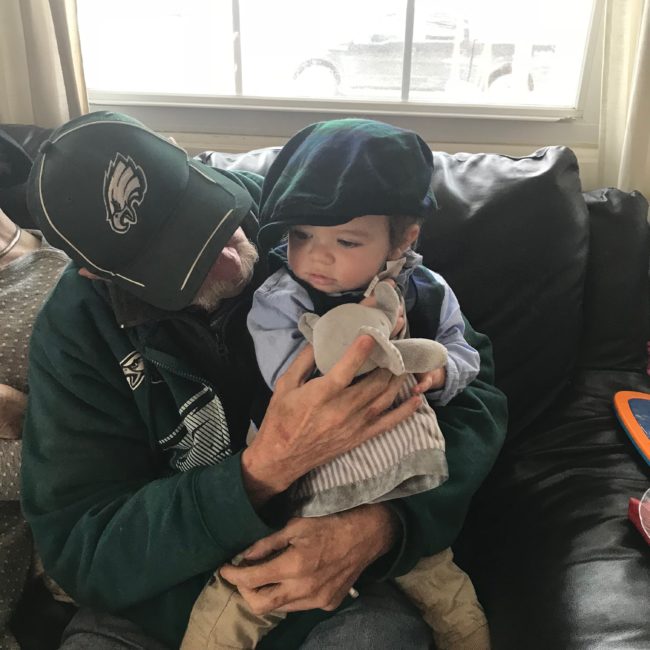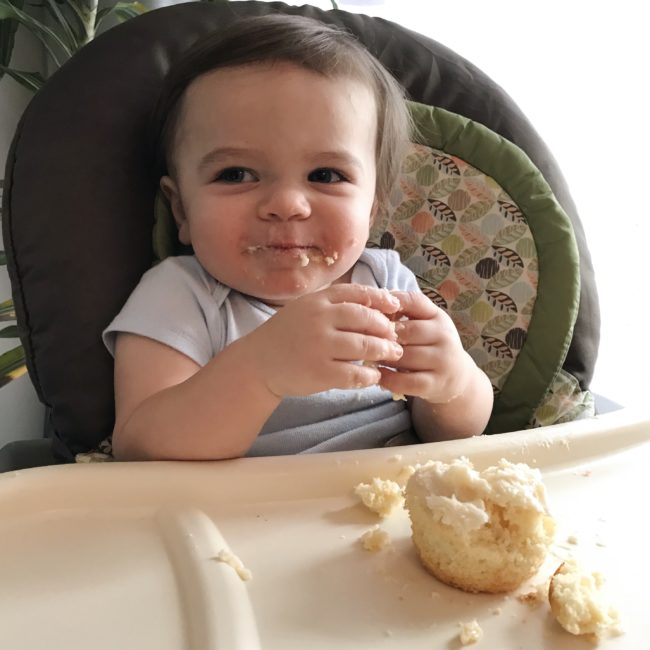 All in all, it was a pretty wonderful day. When Amelia and Joseph woke up, we got Amelia first and all went into Joseph's room together and sang "Happy Birthday," and then had breakfast before finishing all the last minute details for the party (we tried giving him a birthday gift but Amelia stole it so I'm not sure how much he actually got to play with it! Second child problems?). We then spent the next few hours celebrating our ONE YEAR OLD! I still can't believe it! We sang "Happy Birthday" to him again, watched him eat his cupcake, and spent the rest of the day getting the house back to normal and eating leftovers. It was so nice!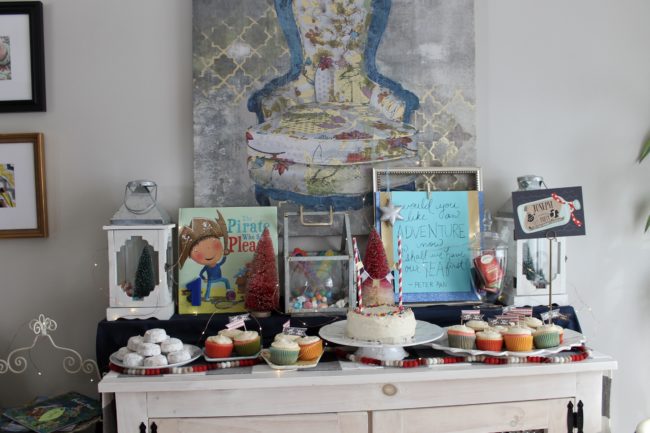 invitations, place card holder, banner, cupcake toppers, felt garland, all c/o Minted