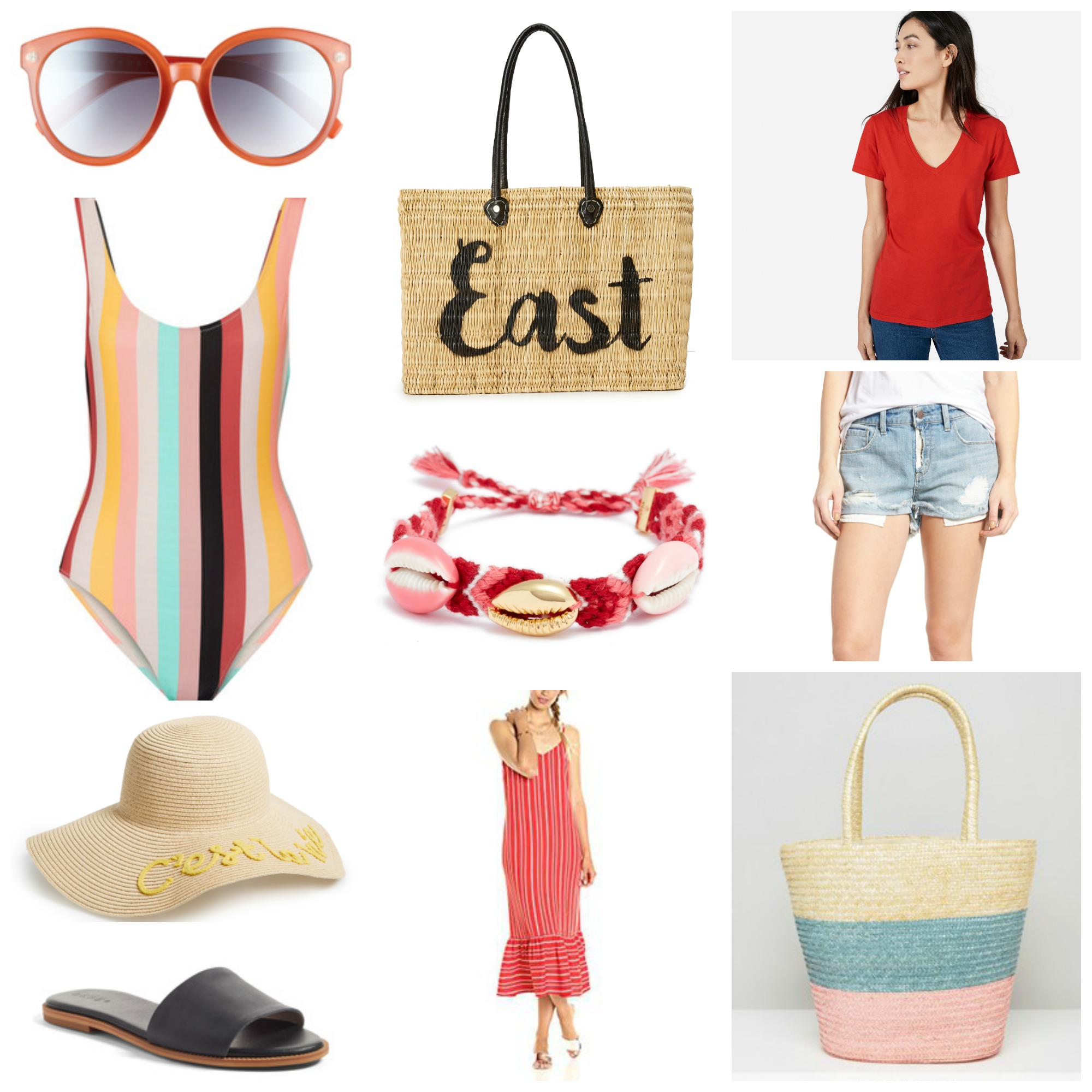 sunglasses, swimsuit, hat, slides, tote, bracelet, dress, tee, shorts, striped tote
Here are a few items that are on my current (ever evolving and growing) wish list. I've fallen off the neutral bandwagon a bit and am craving all the colors right now (hence this colorful swim suit– stripes are great when you can't decide on a color! Also, this one is similar and under $20!). I'm still sticking to neutral basics like shoes (love these slides and they also come in a really pretty yellow and orange-red for fellow color lovers!) and jeans but am loving pops of color everywhere else! I've even found myself getting back into accessories and statement pieces this season. I don't always have time or remember to add them anymore but I love all the fun options right now like this friendship bracelet, these sunglasses, or these tassel earrings.
Hope you all have a great day and an even better weekend! Enjoy the long weekend if you have one (Joe works Monday but I'm still excited to spend Tuesday with him!)! Thanks for stopping by!
❤Britt