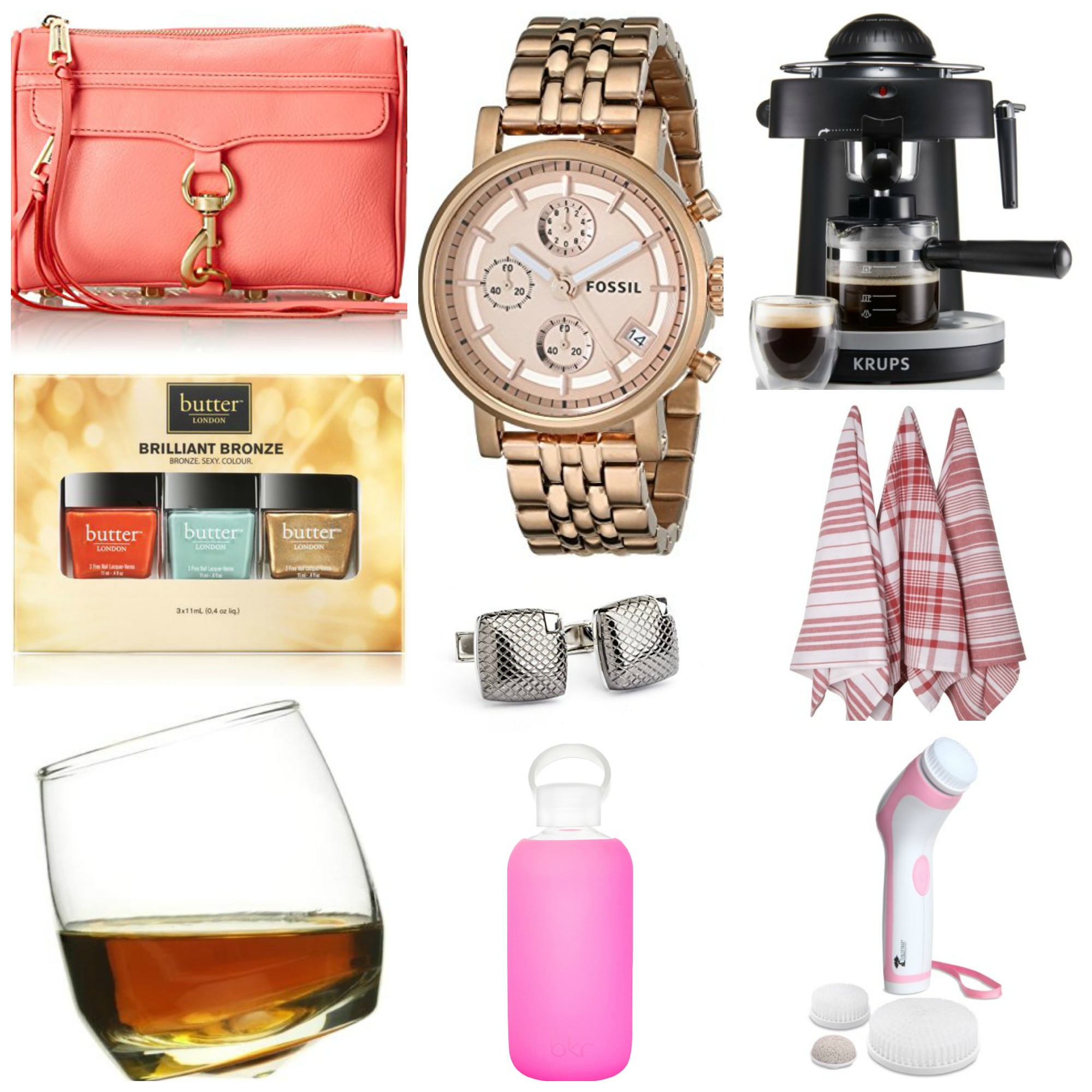 bag, nail polish, glasses, watch, cufflinks, bkr bottle, espresso machine, dish towels, Clarisonic
I chose to create a last minute gift guide with Amazon because if you order today, you can still have your gifts delivered by Wednesday (especially convenient for those of you who aren't quite up for braving the crowds but still have a few more items to grab!)!
I hope you all had a great weekend! Ours was really nice but extremely busy… we did some shopping, got a few maternity pictures done with our favorite photographer, spent a lot of time with our families, and finished our birthing class (phew!)! Usually the holidays are my favorite time of year, and don't get me wrong- I still love them, but I feel like I'm having trouble enjoying them to the fullest this year. With everything else going on, it all just feels terribly overwhelming. Does anyone else feel that way?
Don't forget to enter the Undercover Mama giveaway! It ends today!
❤Britt
Shop more gifts: