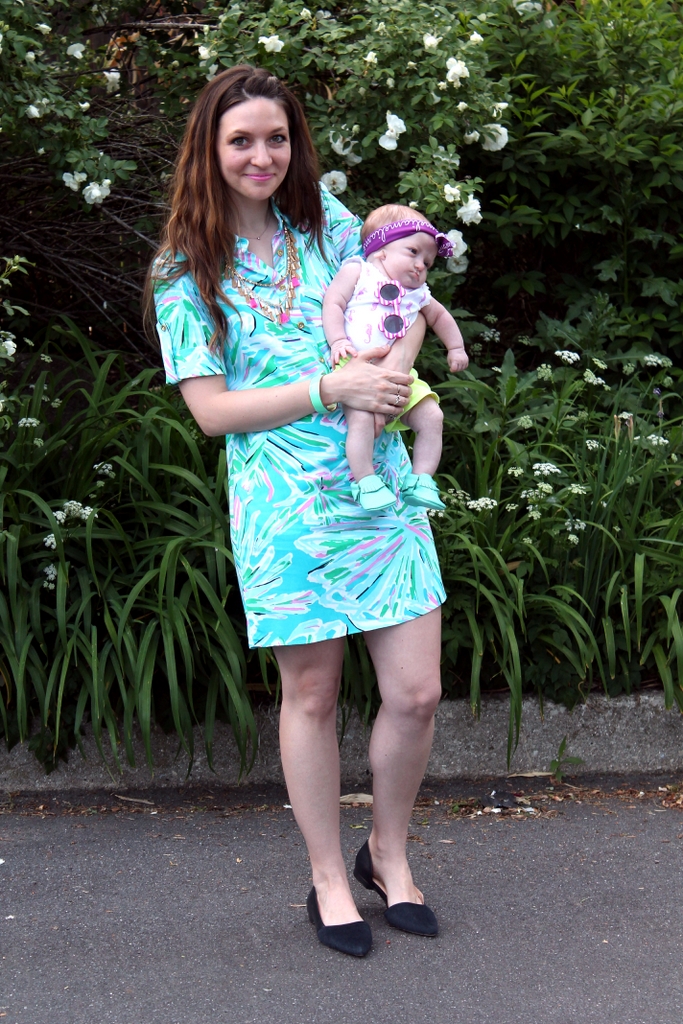 I feel like Lilly Pulitzer and summer go hand in hand. I always feel like summer is here when I pull out one of my Lilly dresses. They're classic, fun, and vary from beach coverup to the perfect day dress to wedding appropriate. There's so many colorful patterns that make it so much fun (and really difficult!) to pick out the perfect dress! Speaking of Lilly, did anyone get anything from the Target x Lilly collab? I wasn't able to get a single item in my local store (to be fair, I didn't look at any other stores or really scour the shelves) and I have to admit to being a bit bummed. I'm also newly obsessed with these moccasins from Freshly Picked that Amelia is wearing! They come in lots of colors, leather, or suede, and are so sweet I want to buy about 15 pairs! The quality is amazing and they feel so soft and comfortable, I don't mind putting them on her. She looks thrilled to be posing for these pictures, though, I know 😉 She's a very serious baby!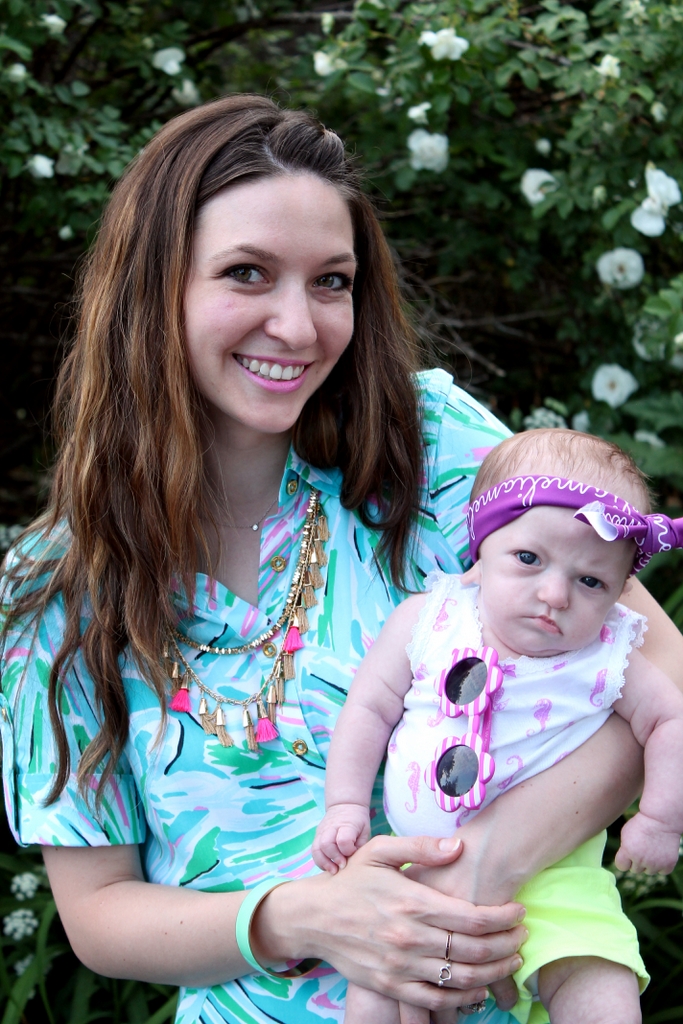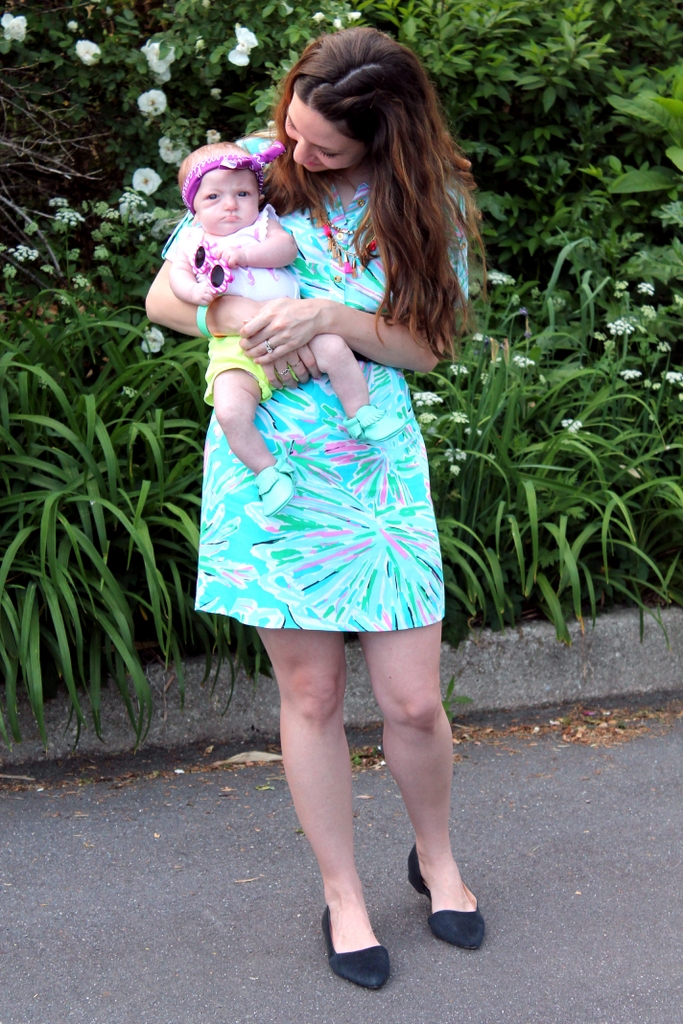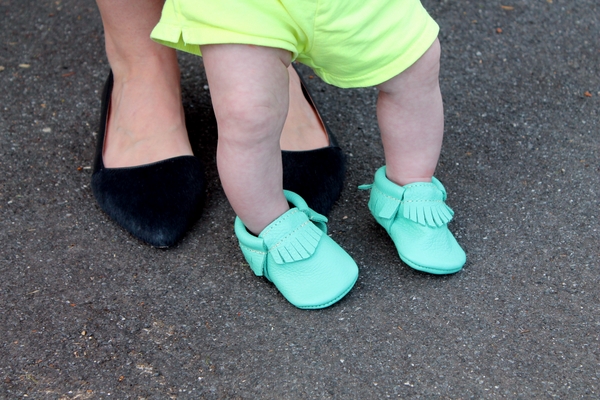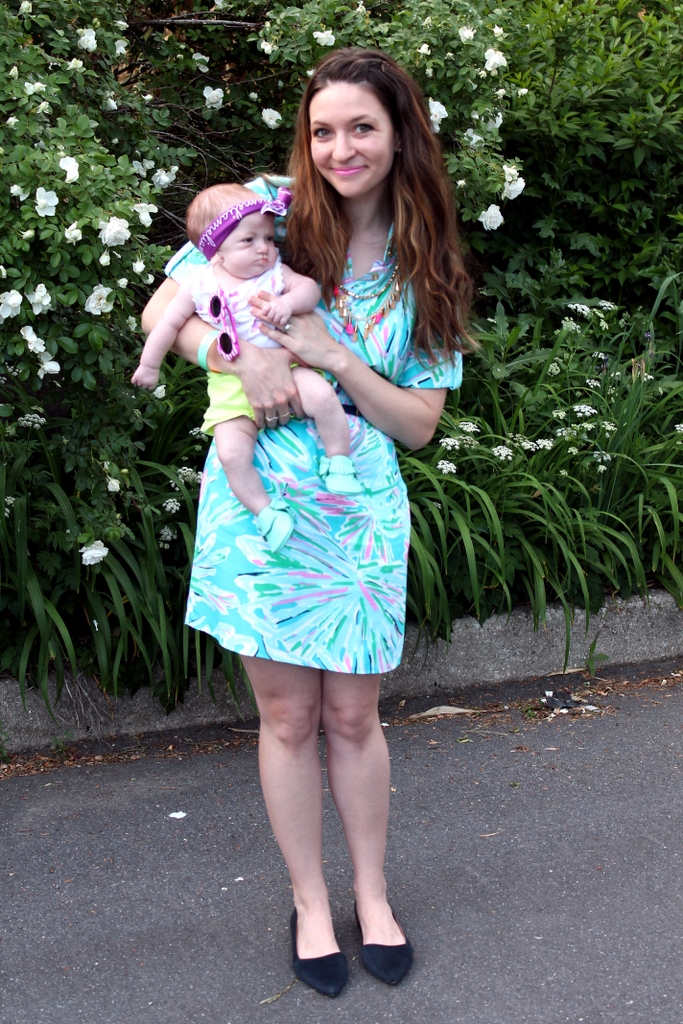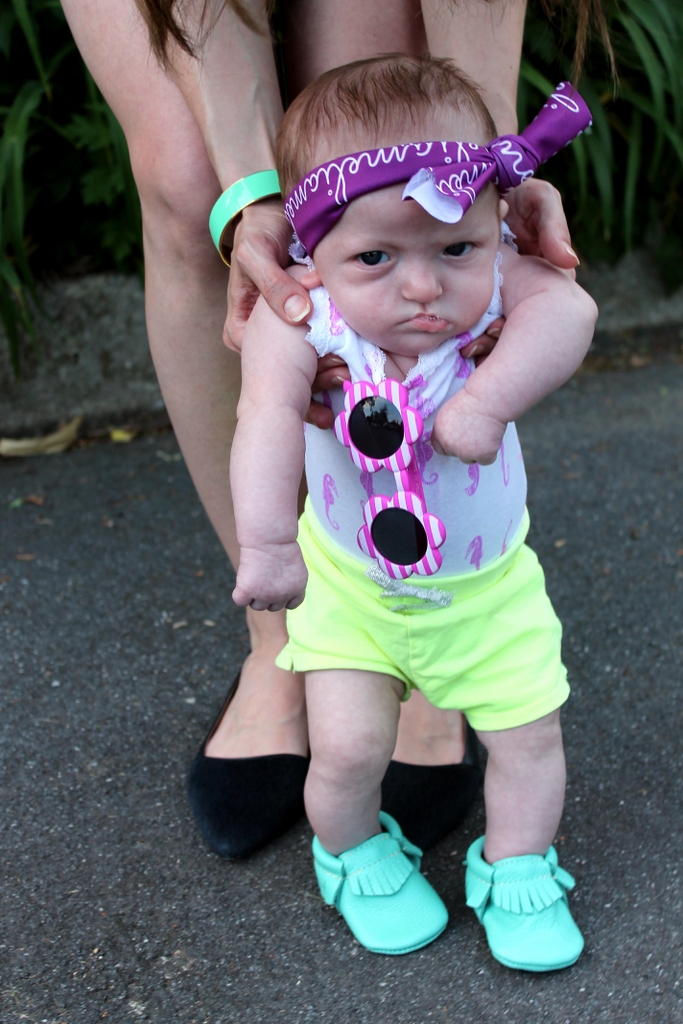 On Brittany: dress- Lilly Pulitzer (old, similar here), belt- J.Crew, flats- Cole Haan, necklace- Baublebar
On Amelia: onesie & shorts- Carters, moccassins- c/o Freshly Picked, headscarf- Jennifer Ann, sunglasses- Nordstrom
Happy Friday! Have a great weekend, guys! We have so much going on this weekend and through the middle of next week… I'm hoping for a bit of a break soon! Someone is not sleeping through the night still (she teased us with almost 7 hours of sleep for 2 days straight and then started waking up in the 3 o'clock hour again- most nights she wakes up about 4 to 5 times from about 3am to 5am and this is after eating around 12:30 am so we know she's not hungry at 3am!) so needless to say, we're exhausted. Also, I don't know about you, but I don't function well when I'm sleep deprived (Joe tends to do better than I do). I was getting about 8 hours of sleep religiously before the baby was born!
❤Britt
Shop Lilly Pulitzer:

Shop Freshly Picked (note: click on the pink mocs for color options):