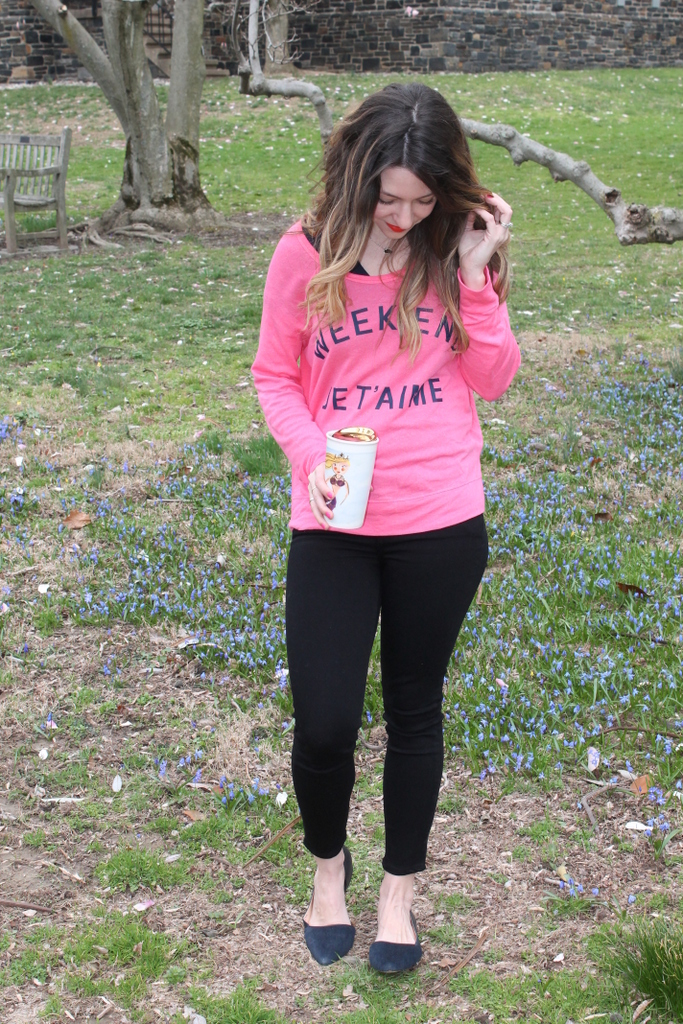 Have you guys heard of Lyon + Post (you may have seen me post about it on Instagram– I'm obsessed!)? It's an online company whose mission is to simplify online shopping and whose philosophy is "try before you buy!" You choose items to be put into your queue (you put them in order of what you most want) and Lyon + Post sends you your top 4 pieces at no cost for you to try on in the comfort of your own home. You have 7 days to try everything on and think about it before you either keep an item (or 2 or 3) or send it all back! Get a $30 credit in your Lyon + Post account by signing up here!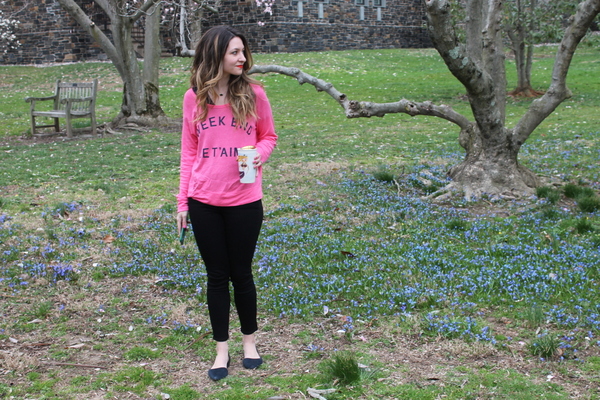 I chose a pair of cropped jeans, a fun sweatshirt, a cozy cardigan, and a classic blazer for the four pieces in my first shipment. I really wish I could have kept all 4 pieces because I loved them all and they all had such a different look! I styled each of the "tops" with the cropped jeans (which I did actually end up keeping) and I love how each look turned out. With just a few basics and accessories I was able to create 3 totally different looks! Up first is the weekend casual look. This Sundry sweatshirt (there's also one that says "Taken by the Sea" but it wasn't available in my size!) was super soft and comfortable and would look just as cute with leggings and sneakers or destroyed denim shorts and sandals for cool summer nights. I love the fun flamingo color!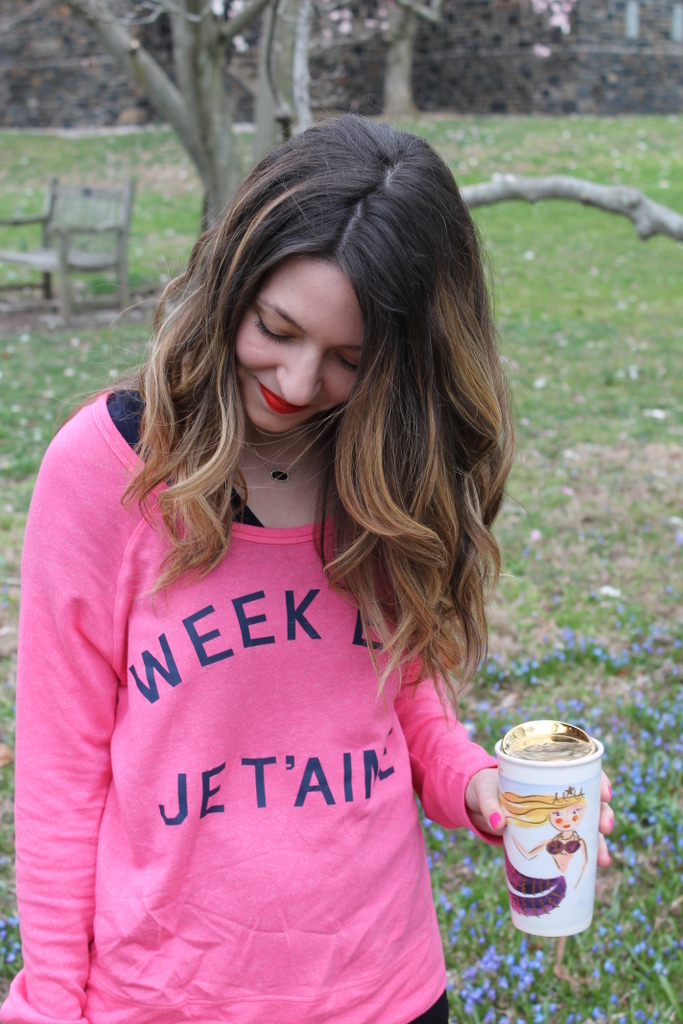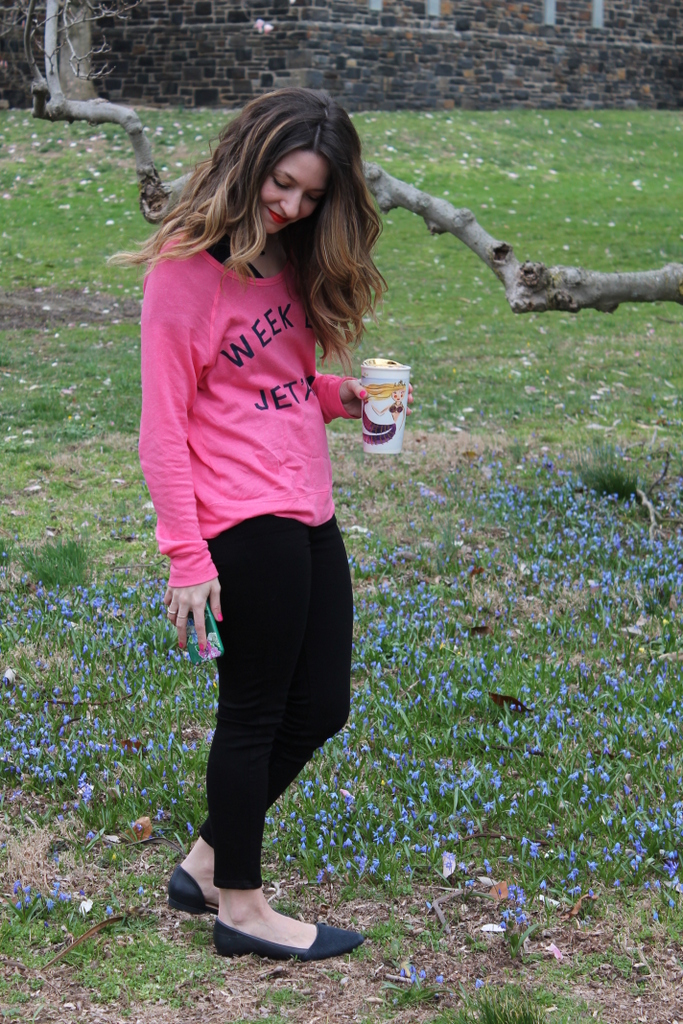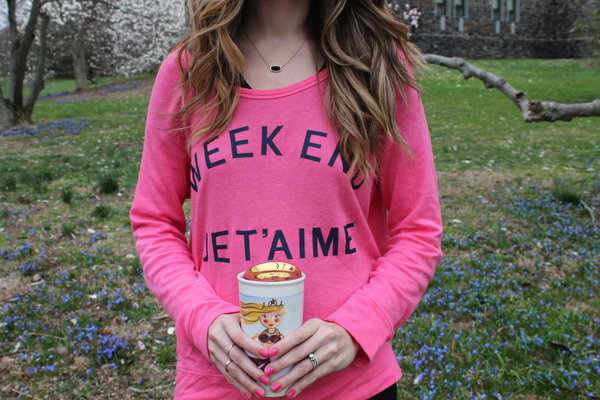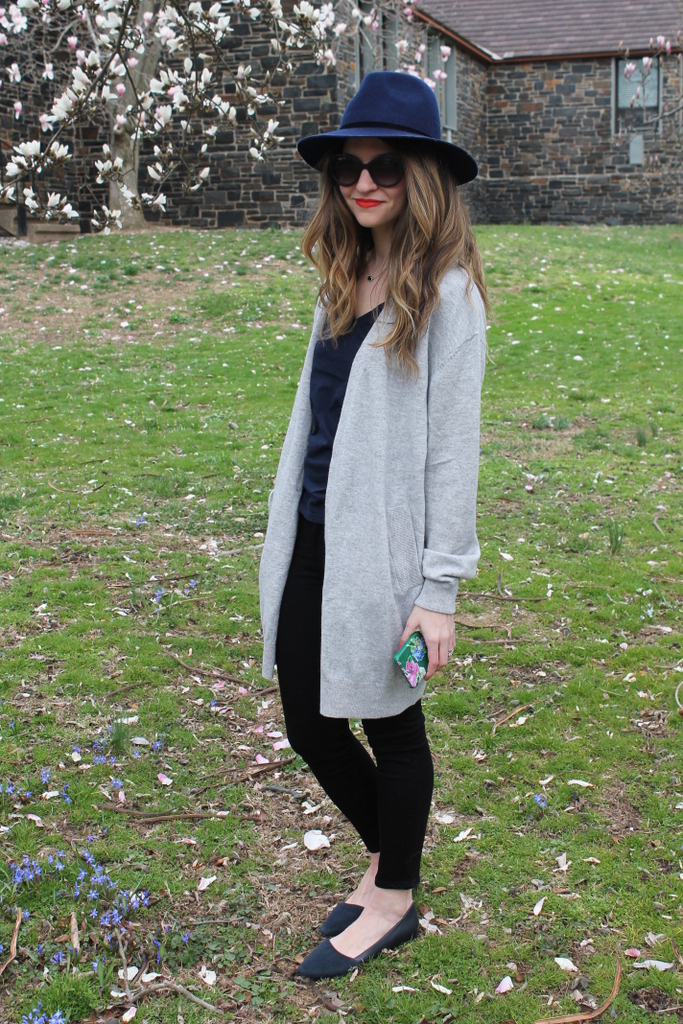 Up next is this gray cardigan. I paired it with the cropped denim, flats, a hat, sunglasses, and a bright lip for a day of running errands or a weekend brunch look. This cardigan could just as easily go over a spring dress with booties for a more dressed up casual look.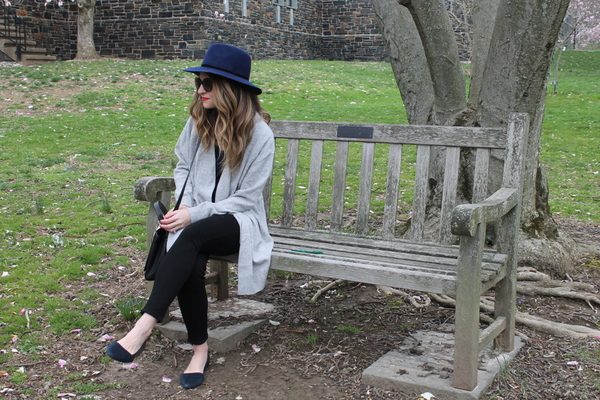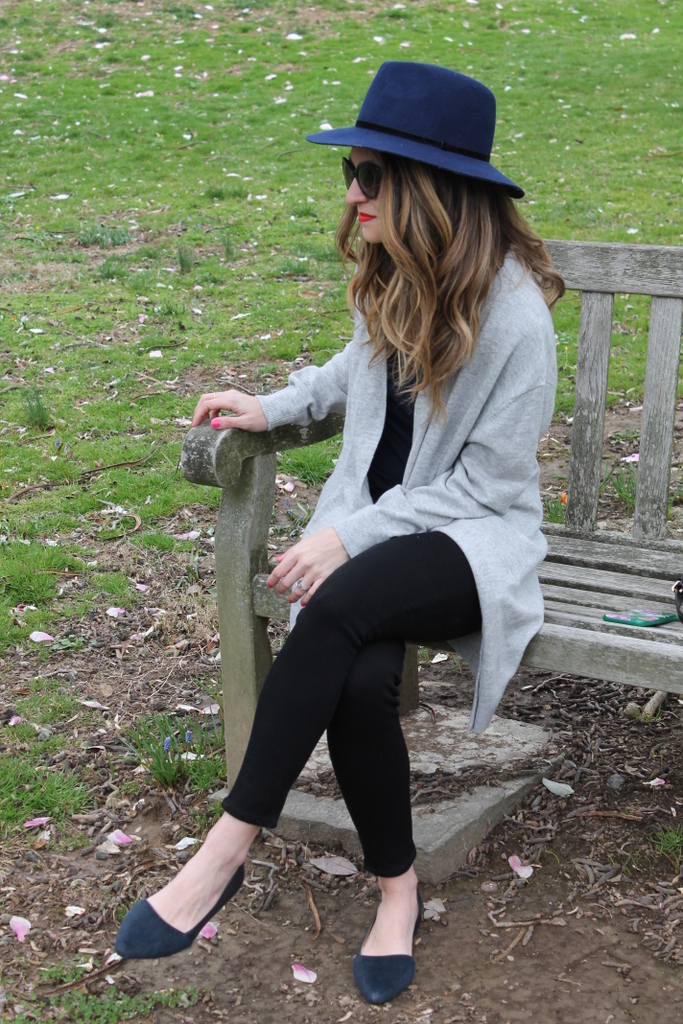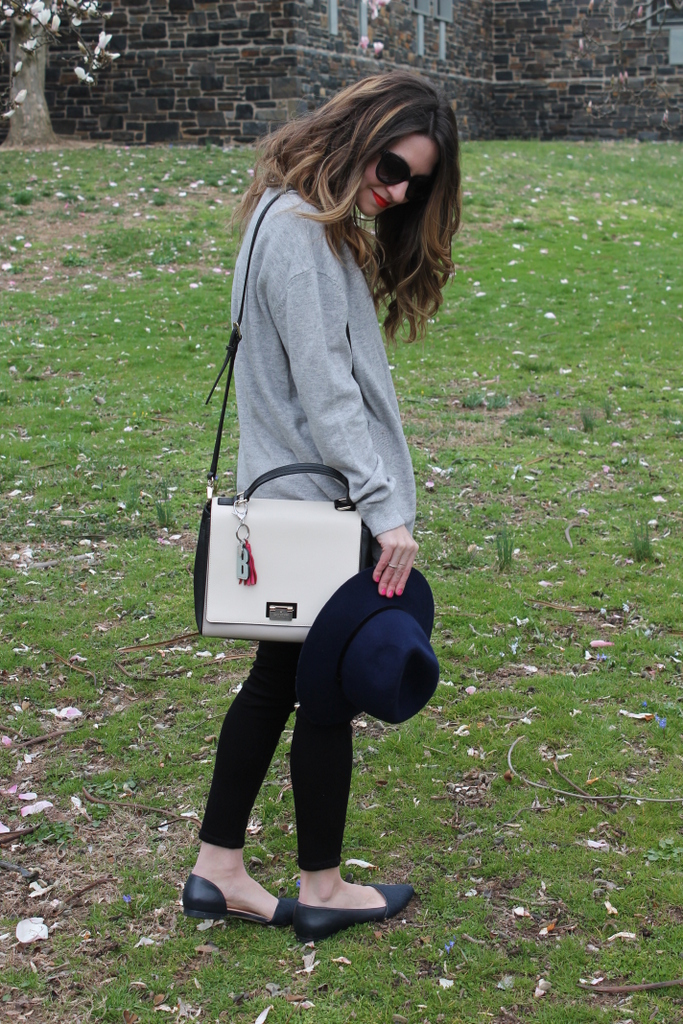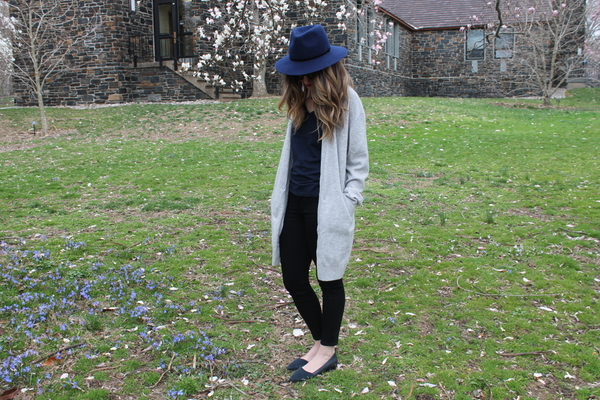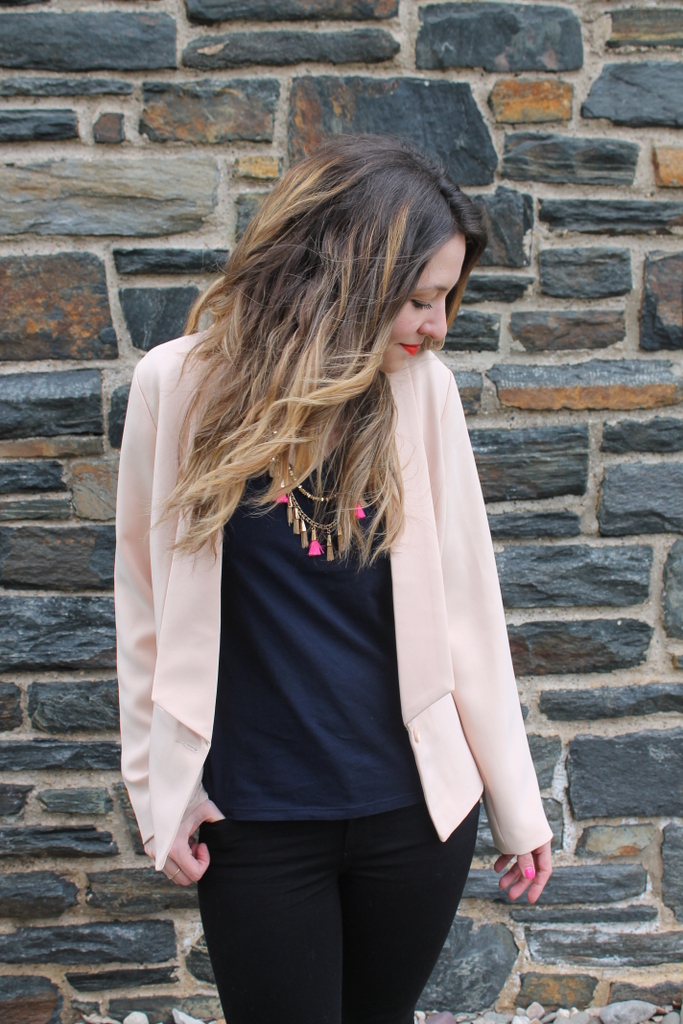 This Greylin blazer was the piece that I was most excited about trying on and it didn't disappoint! I would have probably kept this as a second choice- the jeans were just too good to pass up, plus I actually needed a pair of cropped black jeans. I added a fun statement necklace and metallic pumps to this look to glam it up a bit. I'm calling this my date night look but you could also wear this to work, to a party, or just a night out in general.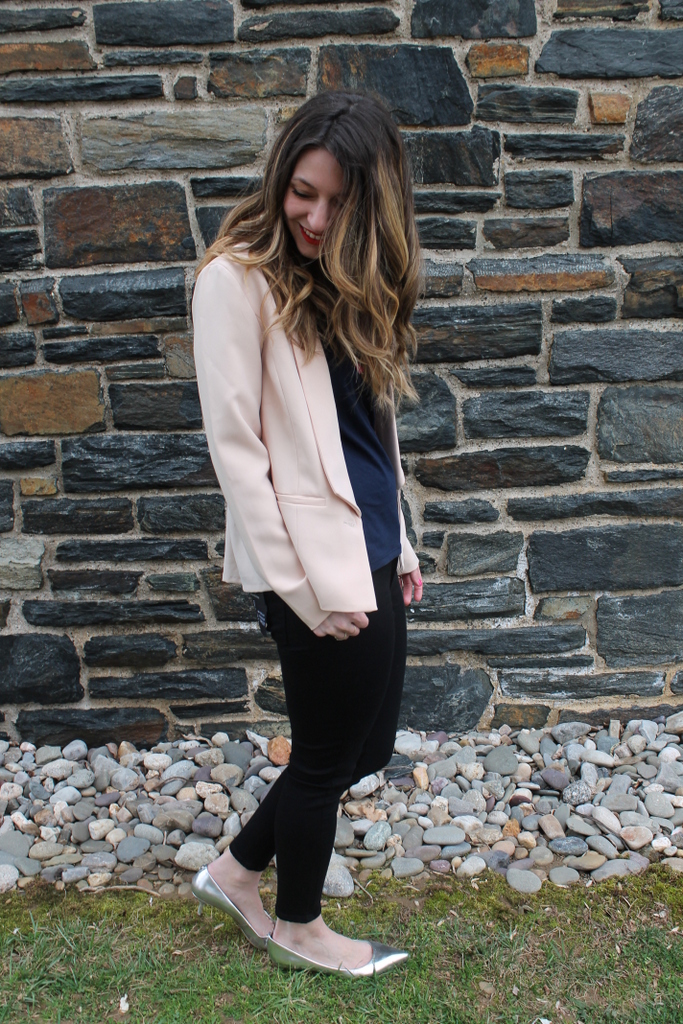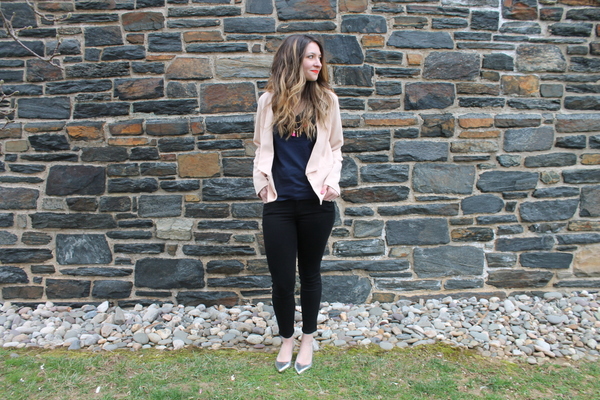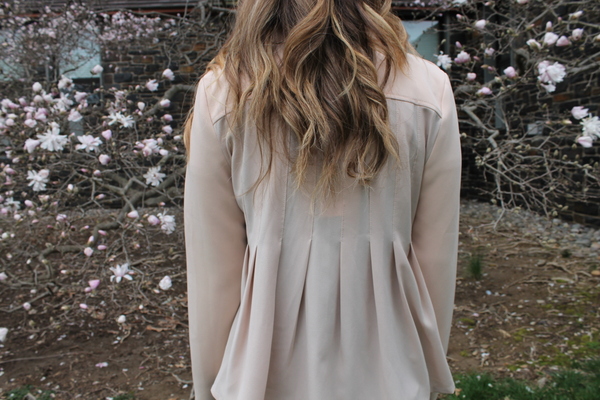 How cute is the detail on the back of this blazer? It also comes in black!
I know there's a few online companies that have a similar concept that are big right now and someone asked me why I like Lyon + Post best. My number one reason is that there's no stylist, so no stylist fee. I like that I have total control over what items I'm being sent (you add items to your own queue) and I can also see the pricing so I don't add something to my queue if I know it's too expensive. I also like that I know and trust the brands that Lyon + Post has. For example, the jeans that I kept here are Paige Denim, one of my favorite denim brands, so I knew as soon as I put them in my queue that they would be great quality and that they would fit me really well. This also helps with only buying things you actually need (or really love) and gives you peace of mind knowing what you get is going to last for a long time, not just this season. I'm excited to use this for some weddings that I have coming up! Amelia has been sick all week so I haven't had time to get out and so this is a great alternative- I'll choose 4 dresses, have them sent here for free, try them all on in front of my own mirror with my own heels, and then send back whatever I don't want! Don't forget to sign up here for a $30 credit if you're thinking about trying out Lyon + Post! It's absolutely free to try- you only pay for what you keep (even shipping both ways is free!)!
Thanks so much for reading! Remember, too, that you can now subscribe to Lizzie & Jane's email list (click subscribe at the top of the page!)!
❤Britt