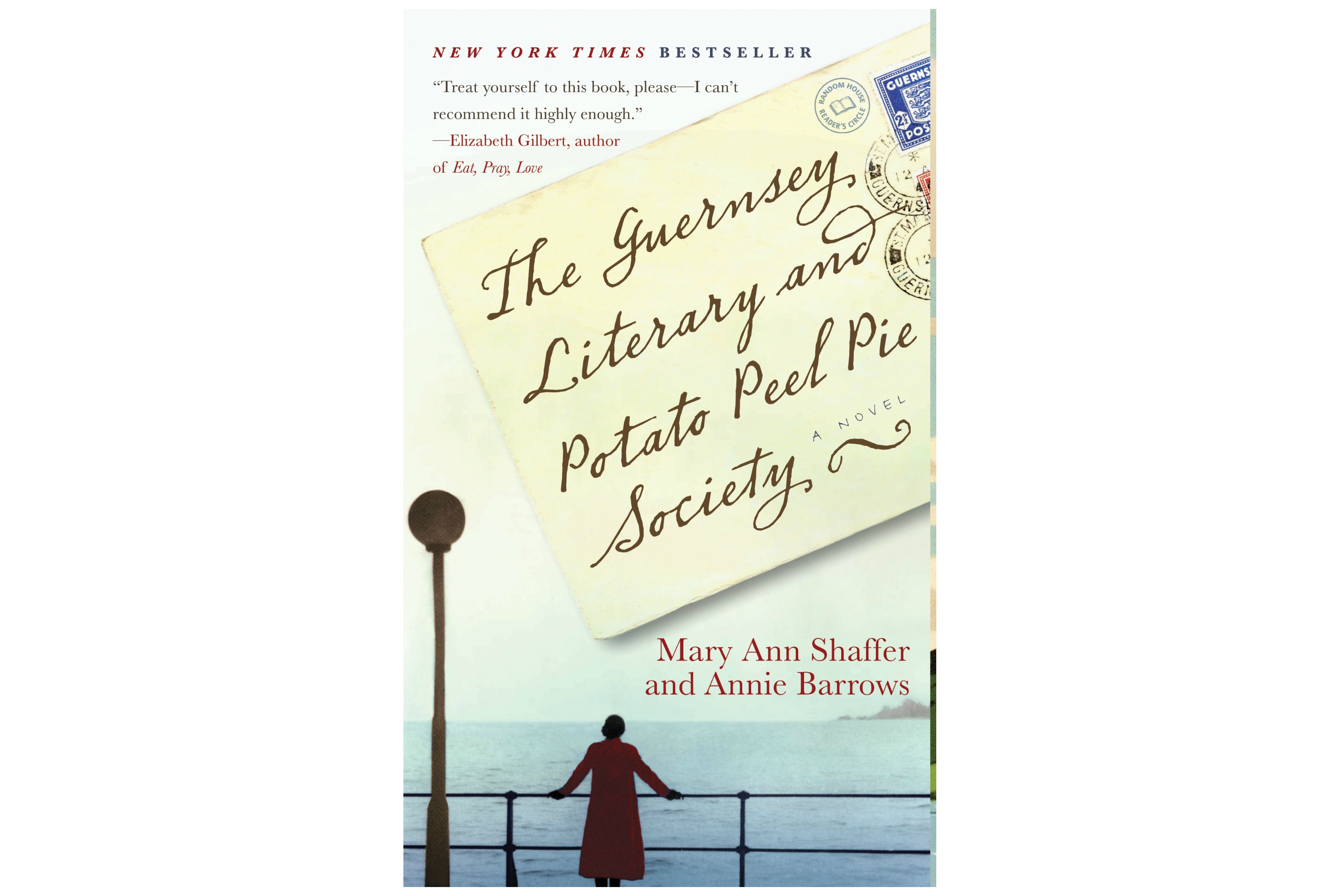 The Guernsey Literary and Potato Peel Pie Society: A Novel by Mary Ann Shaffer and Annie Barrows
Ok- so as much as I've been enjoying planning events and everything else that goes along with being the MOH in two weddings (see photos from my sister's wedding last weekend), I have to admit it has been really stressful too. And while I wouldn't change anything about this time in my life for the world, as I'm so lucky to have these girls in my life (and to have them want me in their lives) and more than honored and excited to be a part of their special days, I definitely need to work on my attitude and mechanisms for coping with stress. Right now, poor Joe has been getting the brunt of it and that is horribly unfair to him and to our marriage. I desperately need to get back into yoga!
So, I've been reading a lot lately. As in devouring book after book, reading around 4 a month lately (which is a lot for me, especially when I hardly have the free time to read one a month… and it doesn't help that Joe isn't a big reader)- but that is what I've been doing in all of my free time lately, to just get away. And now here I am confessing all this to you guys (sorry, but thanks for listening!). I haven't even been applying what I've read, just moving onto the next book… something that, aside from my terrible attitude lately, has made me realize how much I need to start to slow down and reflect (something I usually do at Sunday Mass but I don't even think I've been doing that justice lately). Well, here's my latest reflection… I guess you have to start somewhere 🙂
This book is basically a compilation of letters between Juliet, a passionate English writer living in London whose claim to fame was making people laugh during WWII through her weekly column for the Spectator under the pen name Izzy Bickerstaff, and various friends and acquaintances. The letters begin in the direct aftermath of the war, when everything and everyone is still broken and battered and after the publication and success of Juliet's first book, Izzy Bickerstaff Goes to War. She receives a letter from a man from Guernsey, Dawsey Adams, who tells her about The Guernsey Literary and Potato Peel Pie Society and she is immediately interested in knowing more about it.
Meanwhile, Juliet has been offered the chance to write an article for the Times about "the practical, moral, and philosophical value of reading" and is working on coming up with an idea for a new book. When she learns via her correspondence with Dawsey about how the literary society and reading essentially got them through the German Occupation, she decides to learn as much as she can and include their story in her article. Thus begins her correspondence and friendships with the members of the Guernsey Literary and Potato Peel Pie Society.
This is one of the best and most inspiring works I've read in a while. I loved how it highlighted the beauty and wonder of human resiliency in general but specifically after the Second World War. It was an interesting, touching tale of life after WWII, life during the German occupation of Guernsey, and even some depictions of the war while at the same time a lovely, light-hearted read. It really makes me realize how lucky I am and also that I probably shouldn't be complaining about silly things when I have so much to be thankful for.
Have any of you read this? If you haven't, I highly recommend it. If you have, what did you think? Did you like the letter-style writing? I didn't think that I would but after the first few letters, I found it easy to follow and even found myself enjoying the style, maybe even more so than a regular chapter book. I think it made it a bit more intimate.
Any ideas for April?
Have a great weekend!! Thanks for reading!
❤Britt