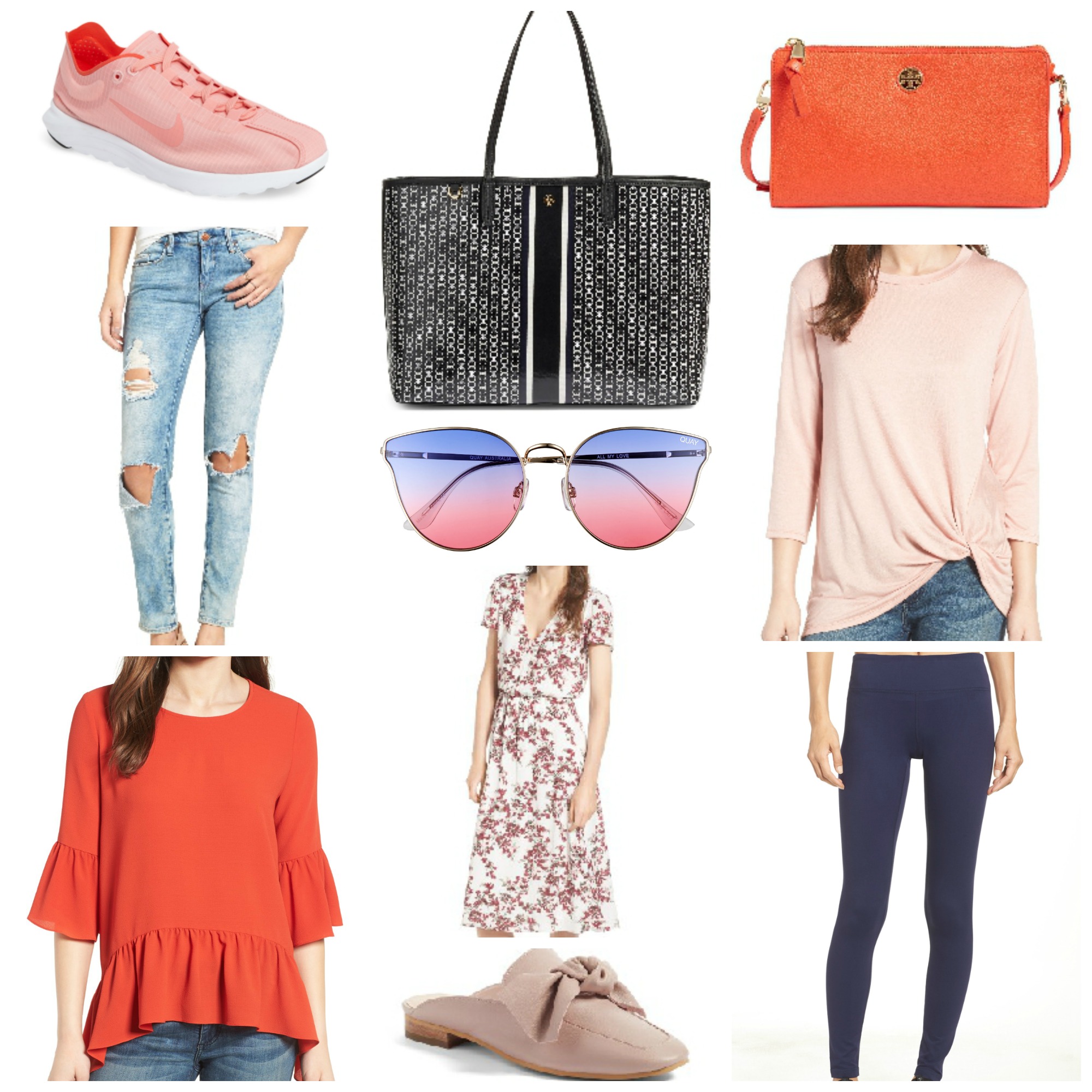 sneakers, jeans, top, tote, sunglasses, dress (I may or may not have already ordered this), mules (and these), bag, sweater, leggings
These colors are pretty much everything I've been wanting lately. Any and all shades of pink, coral, red, blue, and green (though there's no green here). I've also been loving pops of yellow… so, basically all the colors. Also, I know this tote was on my last list but I've had my eye on it for a while and it's too good to leave out- Joe got me this tote for Valentine's Day and it's one of my favorite gifts he's gotten me! It's roomy enough to hold all my essentials and throw in a few diapers, wipes, and even a spare outfit for Joseph! I also love this scalloped tote (under $50!) and this chambray one! Clearly I'm tote-obsessed this season. I also recently got a wallet/wristlet in a pretty french blue similar to this crossbody one (which I also love- this orange-red color is too good and would go with everything!) and it's one of the best purchases I've made! It fits everything that was in my wallet and more plus my phone. It's really nice to be able to take it and toss it in the diaper bag, tote, or by itself and know I have everything I need all in one spot.
To be honest, we don't get out of the house much these days so there really isn't much justifying buying any of these pieces for myself (though I couldn't resist a few). BUT curating a pretty closet (and Instagram feed) makes me happy, so… especially when they're just about the only things under my control in this life because we all know that two years olds are under no one's control 😉
Hope you all have a great day! And I hope you get something on your wish list this spring!
❤Britt