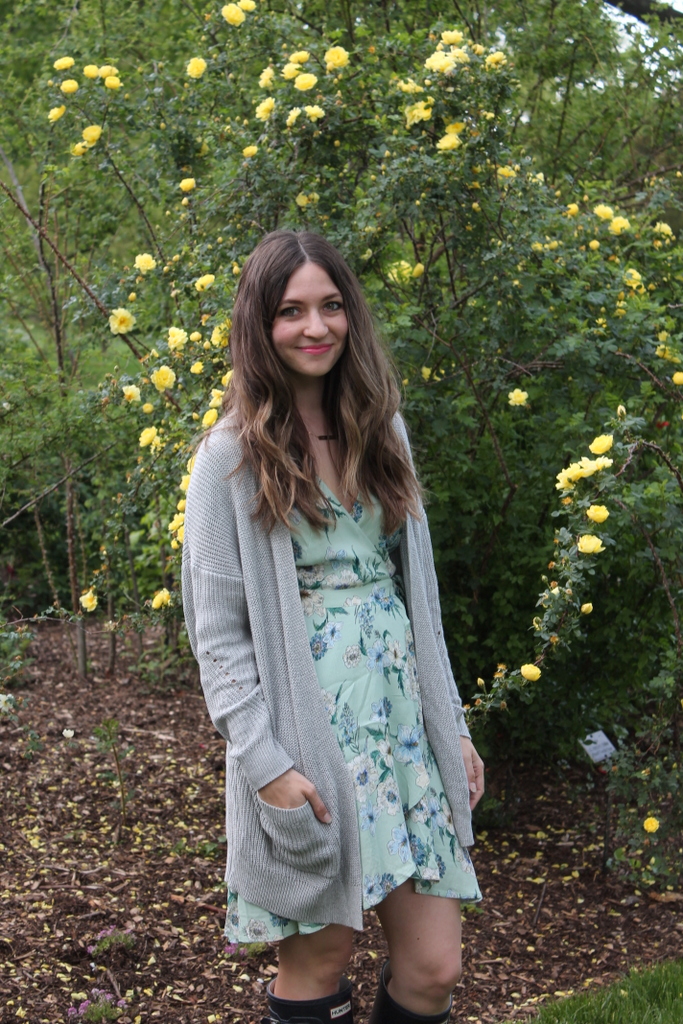 My floral obsession just seems to be getting stronger lately and this mint floral dress is no exception! I also really like this wrap style. It's super flattering and the color is so pretty! I wore this for Easter (we tried to take photos that day but they didn't turn out well enough to use here) but I've already worn it multiple times since and plan to wear it through the summer, too. I like that this one pairs just as well with boots as it does with heels or sandals.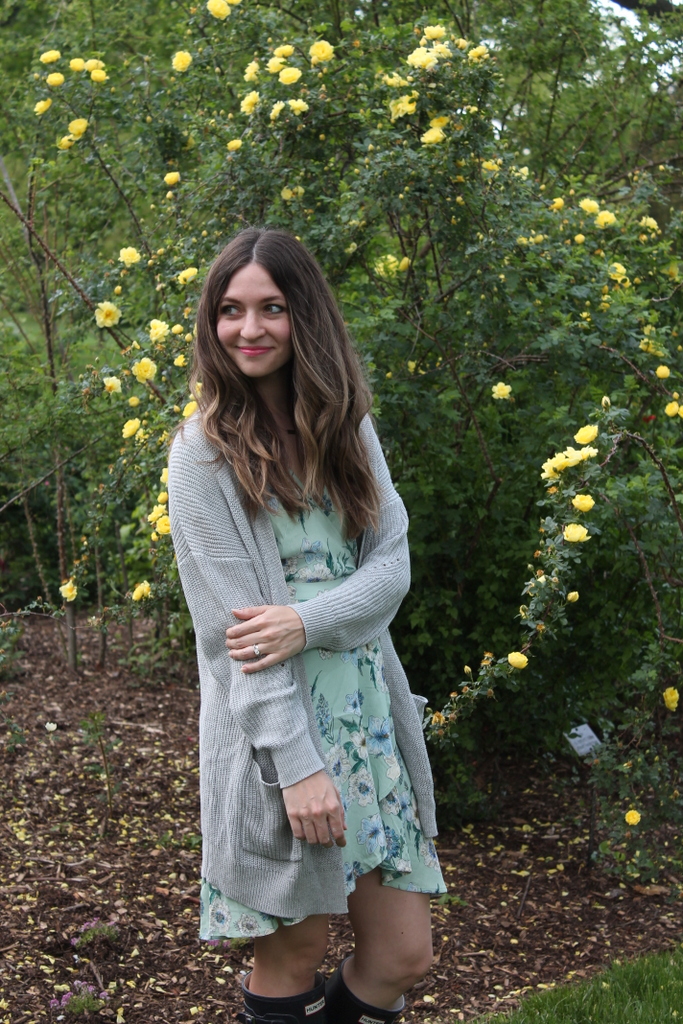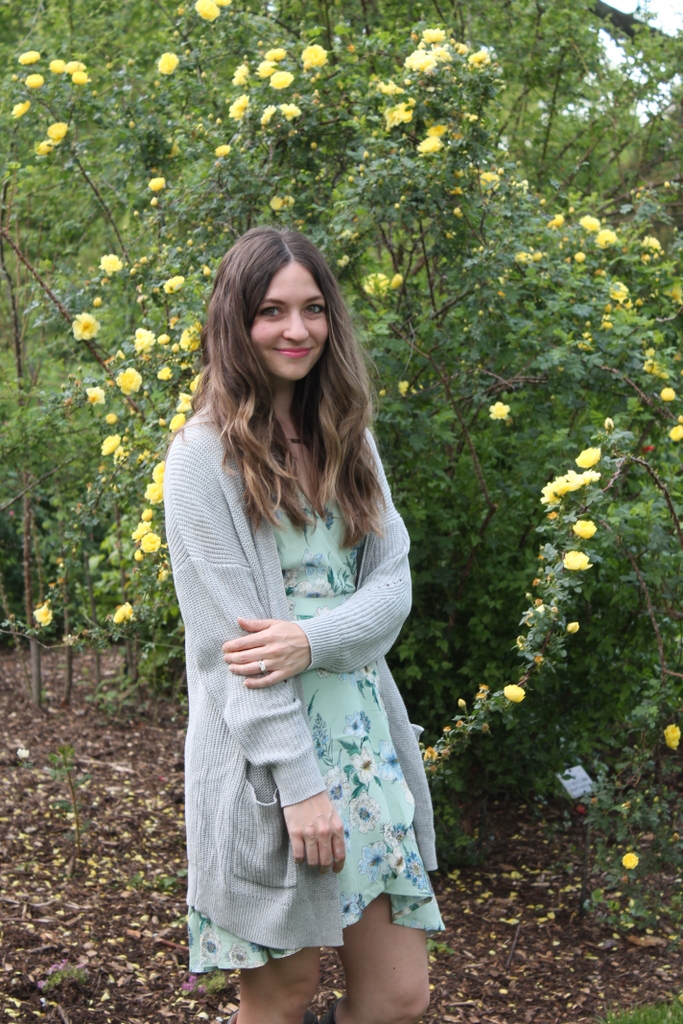 I've also been really into bright colors (and sherbet shades) and anything with rainbows lately. Color always seems to make me happy! I've been trying to add some brights back into my wardrobe as I went through a bit of a neutral phase for a while and tried to purchase mostly neutral pieces.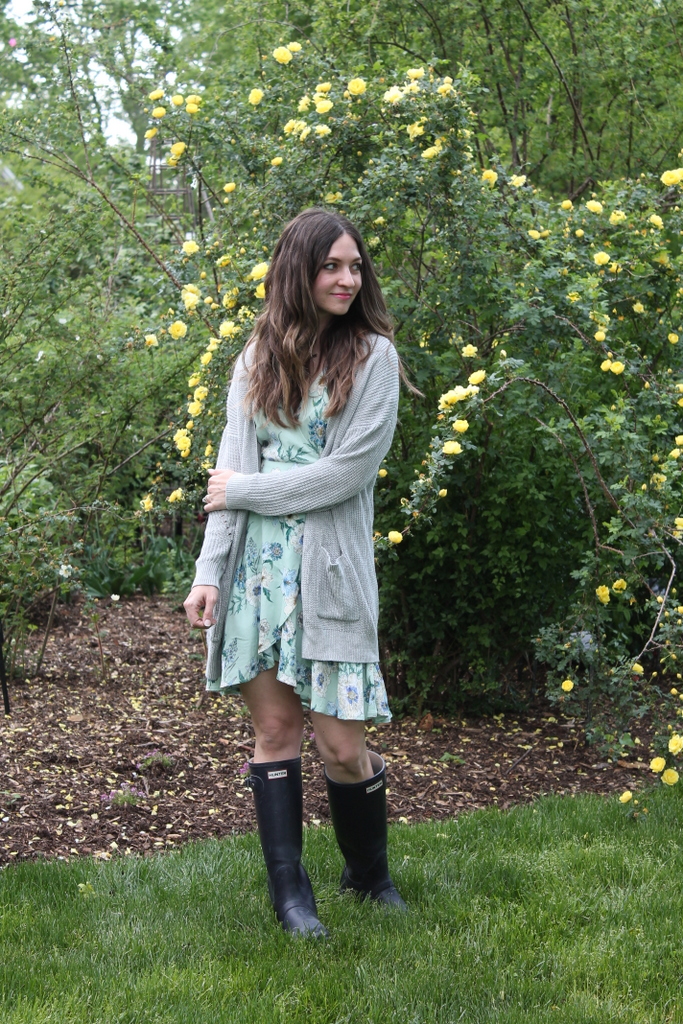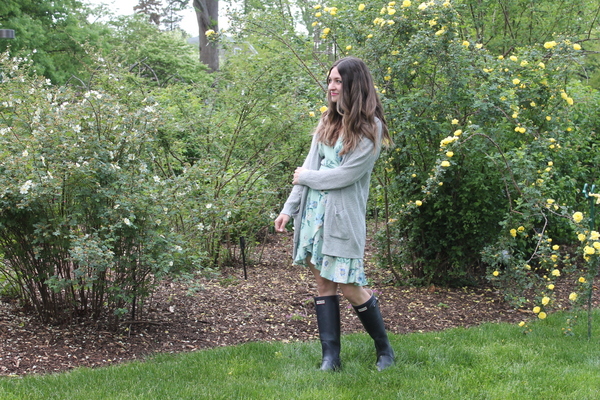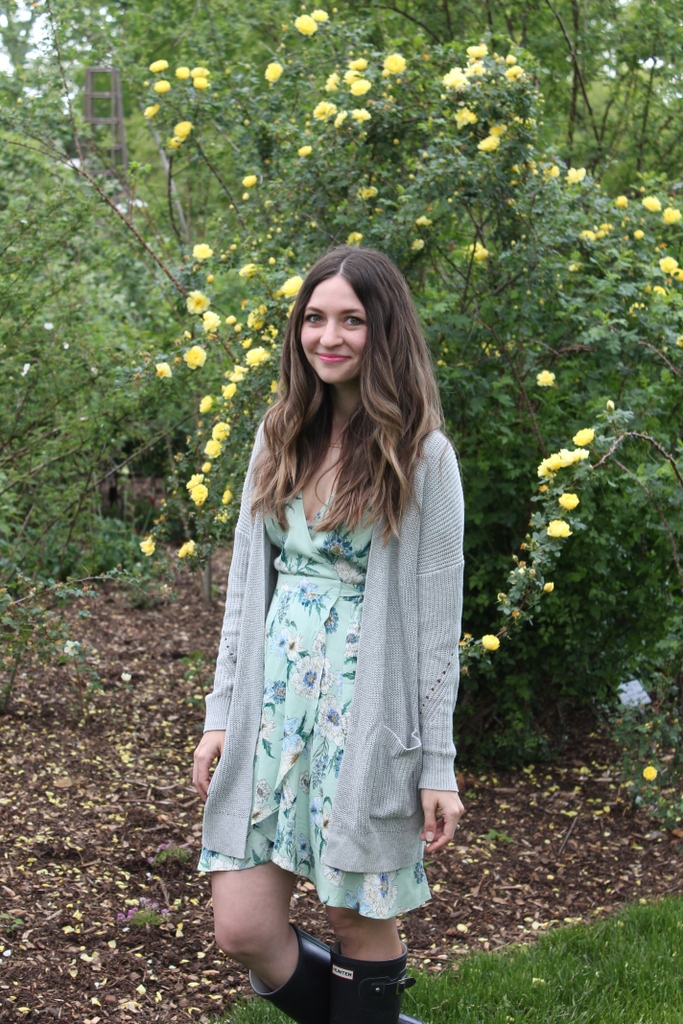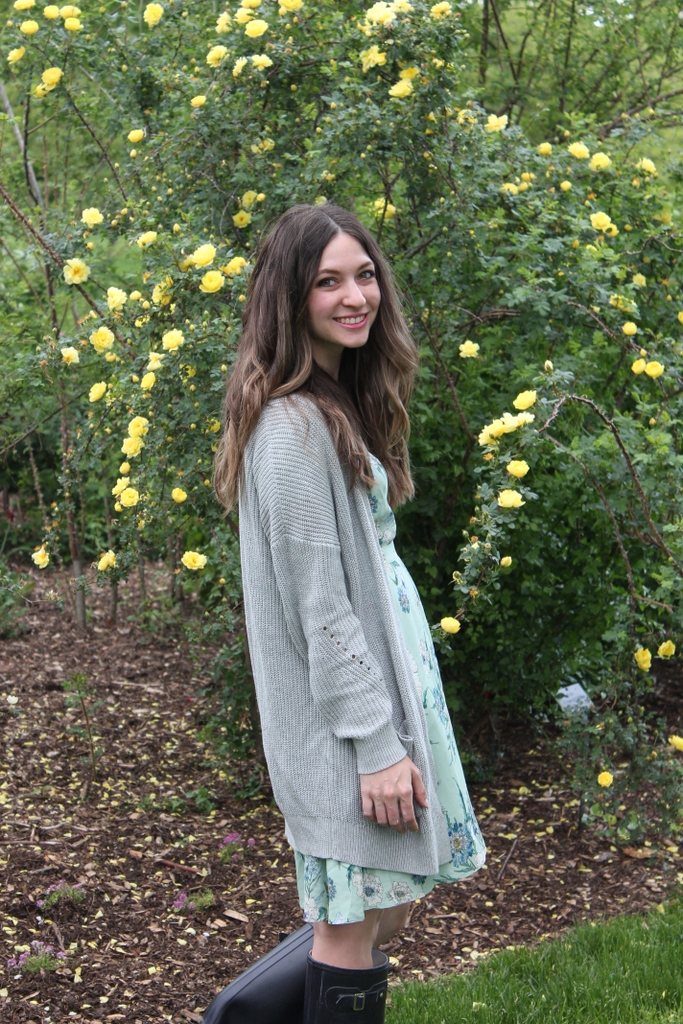 dress: Nordstrom, cardigan: Nordstrom, boots: Hunter
Sorry I've been missing for the past week and a half- last Monday was Joe's 30th birthday which was really nice but the rest of the week was a bit rough as we had to put one of my cats to sleep. I'd had him for about ten years but we found out he had diabetes over the winter and he was declining pretty quickly so we made the decision that it was finally time. We also had a wedding over the weekend and then Joe went away on a work trip and just got home yesterday so time has not quite been on my side. Looking forward to getting back in the swing of things today (or maybe tomorrow!)! Hope you all have a great day!
P.S. Are you following along on Instagram? We just had family photos done and I posted a few here! I'll be sharing them on the blog soon!
❤Britt