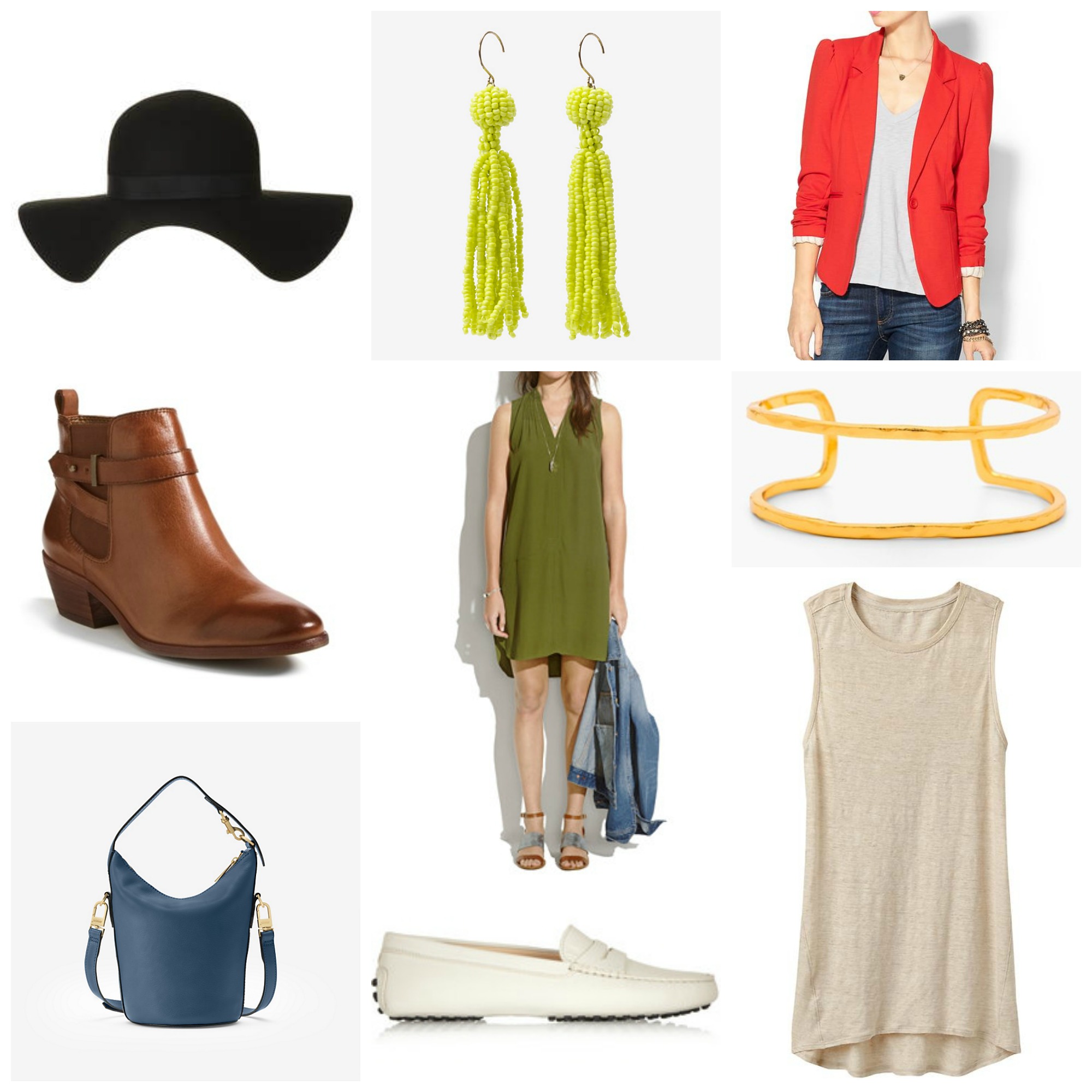 Topshop hat
Sam Edelman booties
Kate Spade Saturday bucket bag
Kate Spade Saturday earrings
Madewell tunic dress
Tod's loafers
Tinley Road blazer via Piperlime
Gorjana cuff
Athleta tank
Since my birthday is tomorrow, I thought I'd put together a wish list. I find myself wanting to streamline my style more lately. I'm not sure whether it's because I'm getting older and as your style is always evolving, changing a bit as you get older is normal, or if it's because I'm getting tired of my same old summer wardrobe… or a combination of the two. I've definitely found myself desiring more classic and polished pieces and less bright colors in favor of fall's warmer hues. Are you still loving your summer wardrobe or are you ready for a change, too?!
Thanks for reading!
❤Britt
Shop this post: