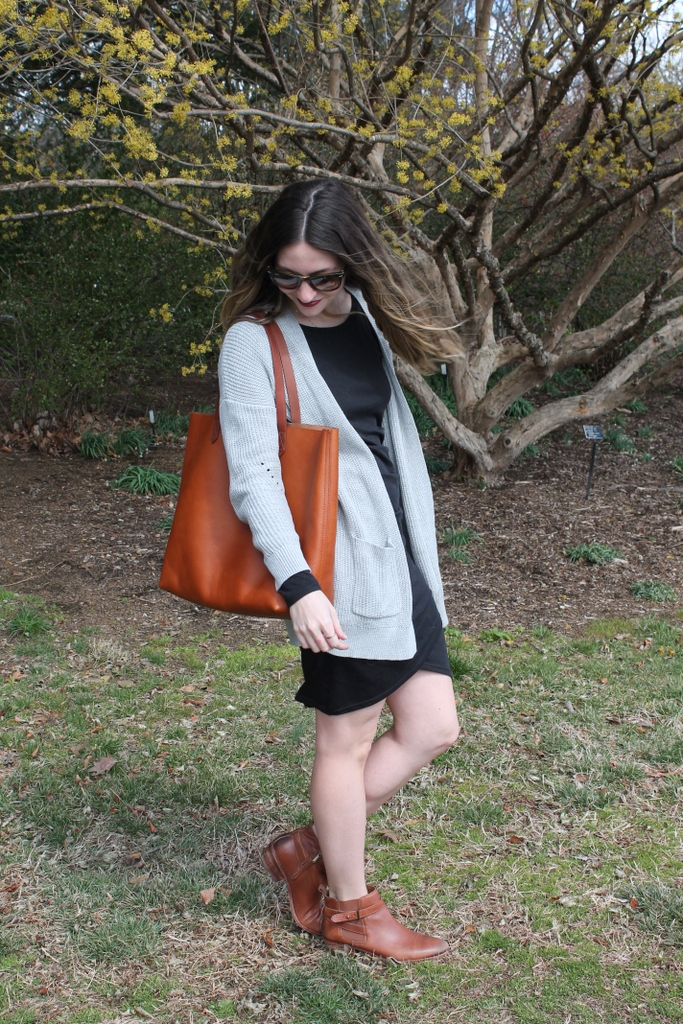 I really like simple dresses that I can dress up or down and this dress is just that. Here, I added booties, a cardigan, and a bold lip to wear to a shower but I've added heels, a statement piece of jewelry, and a red lip for a nice dinner and I would add sneakers, a baseball cap, and just wear a tinted lip balm for a day of running errands. It's really comfortable and I even wore it while I was pregnant (remember this?!)!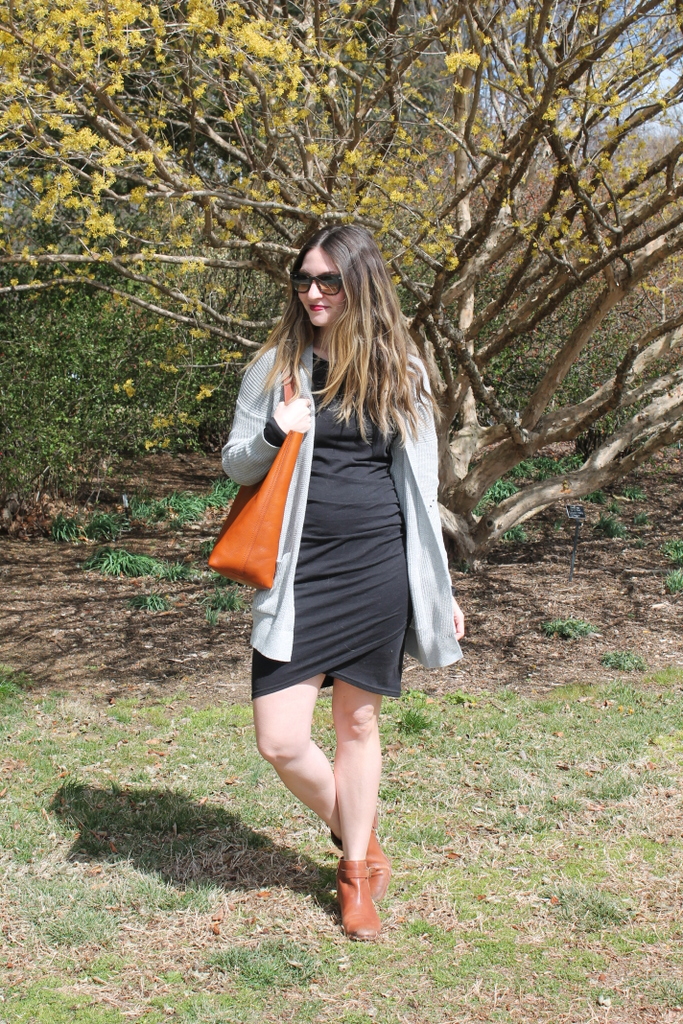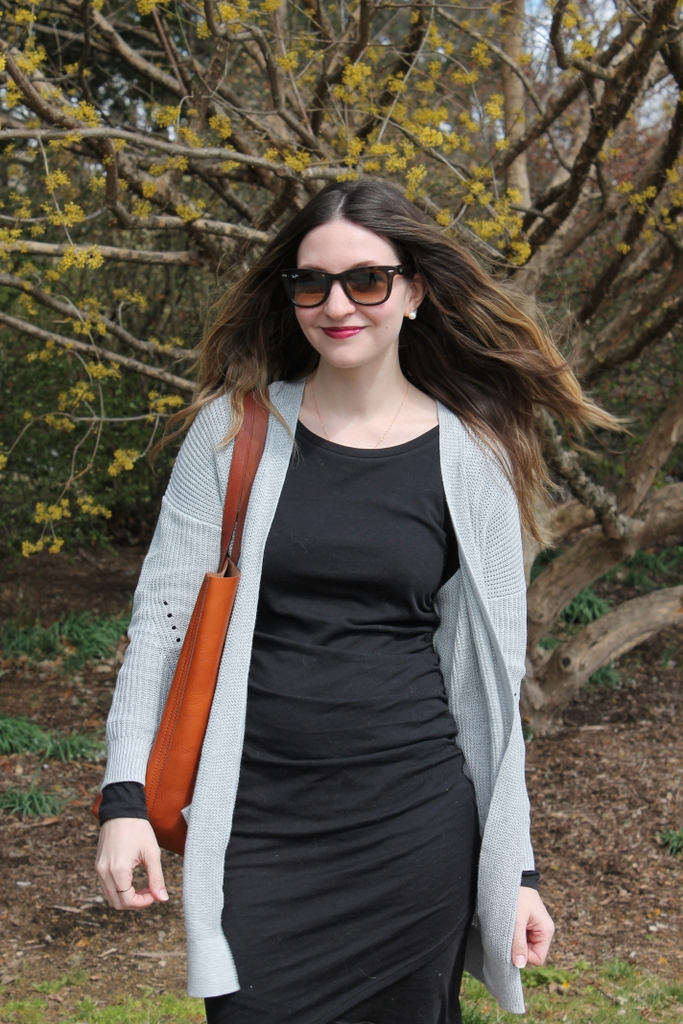 I've already bought a couple of new dresses for this season (love this and this) and I still want to pick up a few more. I have this vision of myself wearing a sundress on any given day and taking Amelia to a field to run around in and then coming into tea. Haha! BUT I'm seriously lucky if I get out of my pajamas in the morning and showering (and therefore shaving my legs) is a luxury and definitely not a daily occurrence.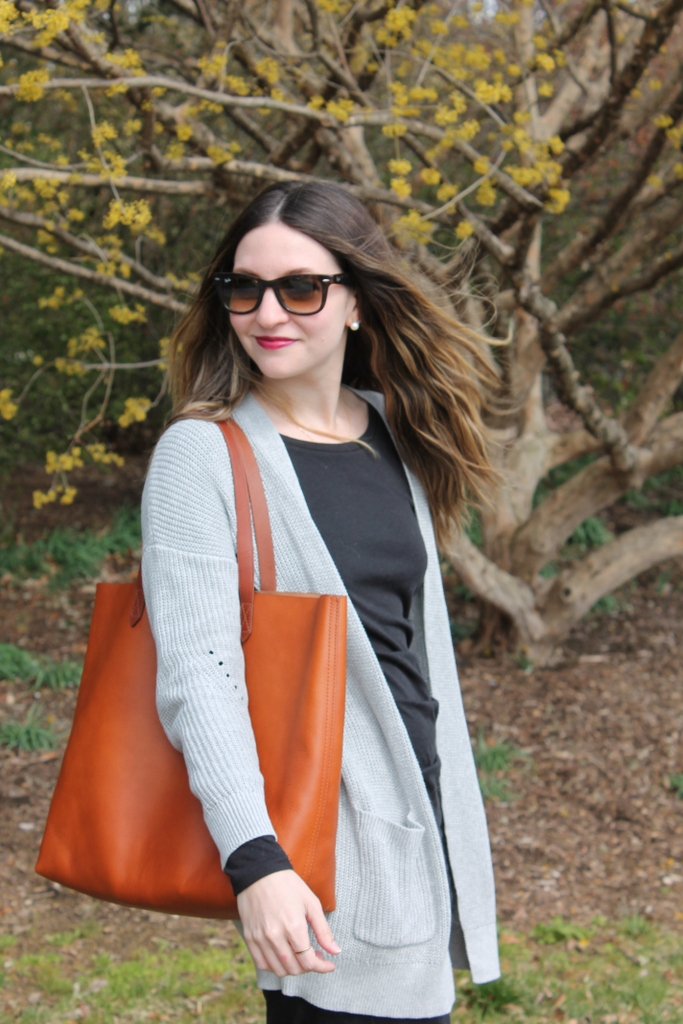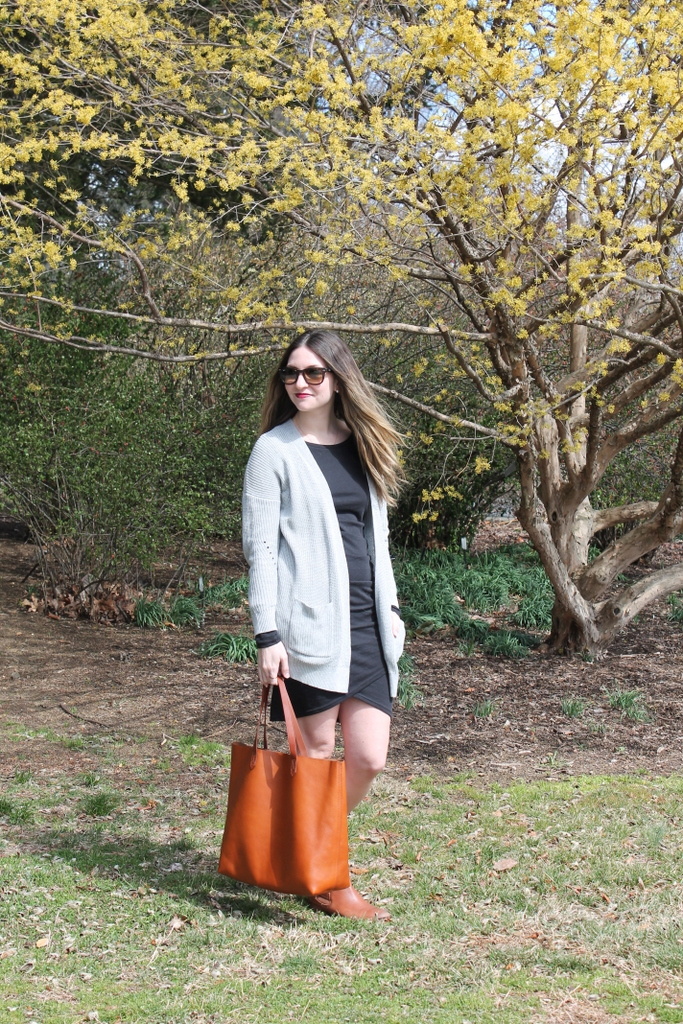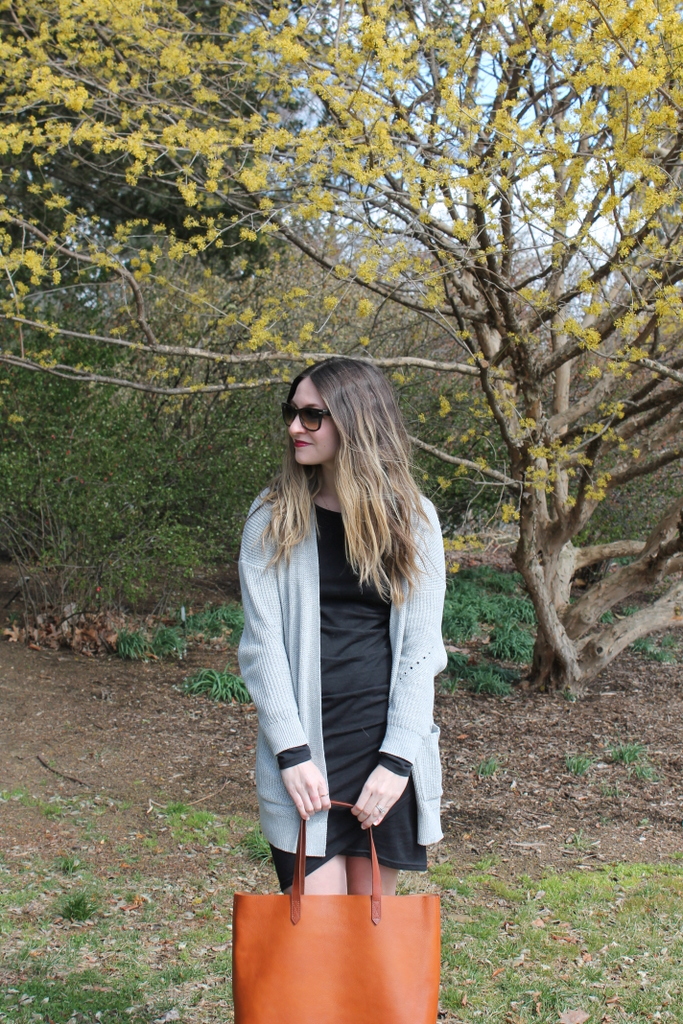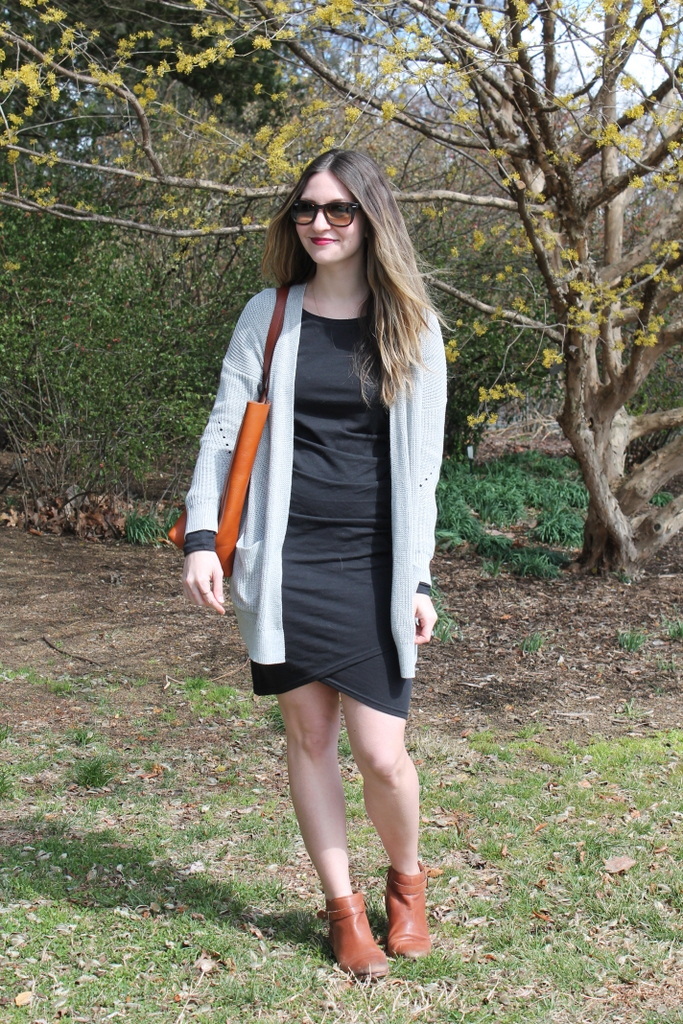 dress: Nordstrom, cardigan: Nordstrom, tote: Nordstrom, booties: Sam Edelman
I've been getting out of bed at 6:30 recently, which is almost a full hour before the kids are up, and it's still not enough time for me to get things done! This morning I got up, brushed my teeth and washed my face, straightened up the family room, and worked on the blog and before I knew it, it was 7:30 and I still wasn't dressed or cleaned the other rooms I wanted to clean (or finished the blog, for that matter!)! So, I think I'm going to try getting out of bed at 6 am a try. If I can drag myself out of bed, I think an extra half hour will be a big help! It also doesn't help that I'm asleep by 10 pm most nights… guess I'm not giving myself enough time sans kids to be productive. Anyone have any time management tips? If so, please share in the comments or stop by my Instagram! I know I can be doing a better job and can use all the help I can get!
❤Britt