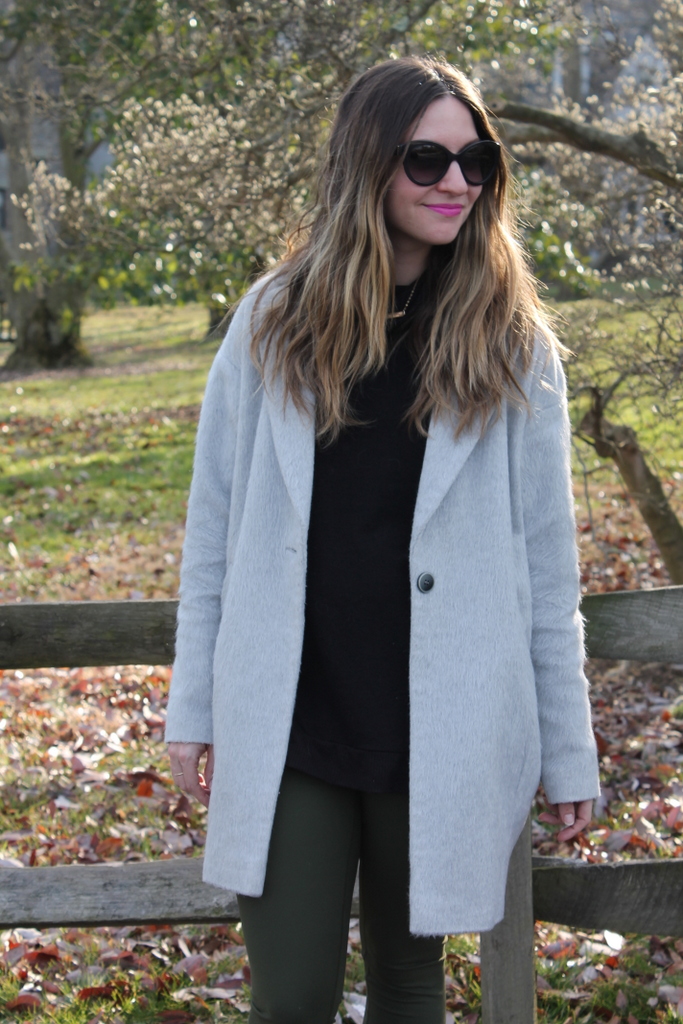 So I know I've told you guys how I've seriously jumped on the athleisure bandwagon lately but I'm close to being obsessive about it. Over the past couple of months I've hardly looked at anything other than clothes that fit into this category. Don't get me wrong, I still love floral dresses and am dreaming of pretty pastel spring clothes but in reality, I just don't have anywhere to wear them. It doesn't make much sense to me to wear nice clothes every day that are more likely than not going to be spit up on or have some sort of food wiped on them.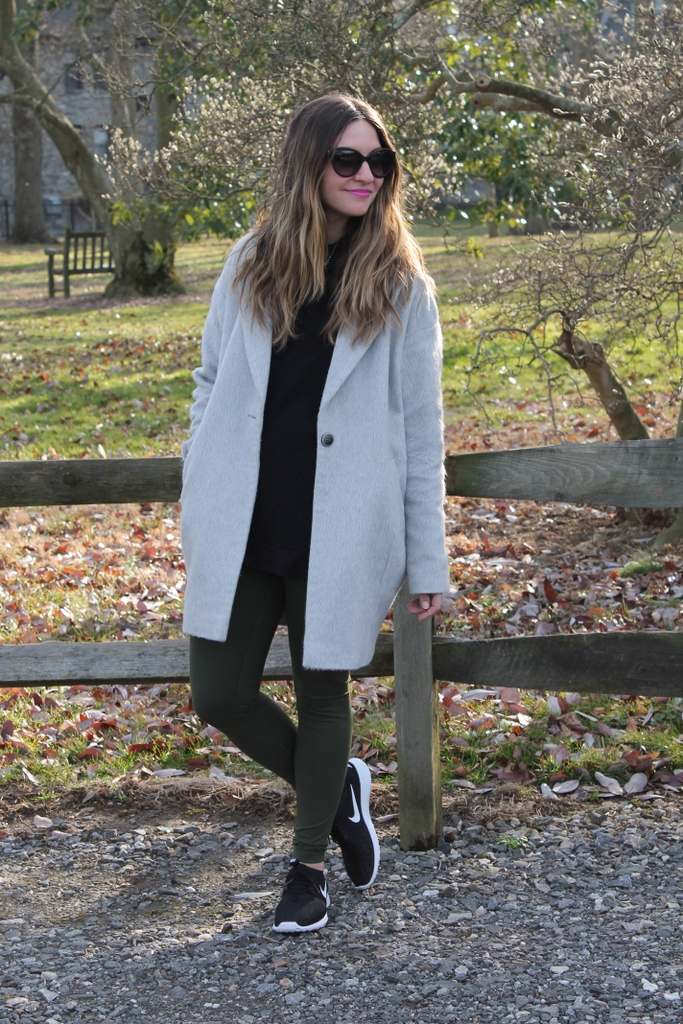 On another note, I LOVE these sneakers… so much so that I'm seriously considering getting another pair. I should also mention that in spite of all these "workout clothes," I still haven't actually worked out since getting the go ahead to do so about two weeks ago (I did do crunches one night but that didn't last long!). And I'm really loving all things olive green right now. Green is my favorite color so it's not unusual for me to be crushing on a particular shade but olive is a great transitional color for spring! You can wear it now with your darker colors for winter but it also looks really great with pastels for spring! Think olive and blush or sky blue to really make an impact!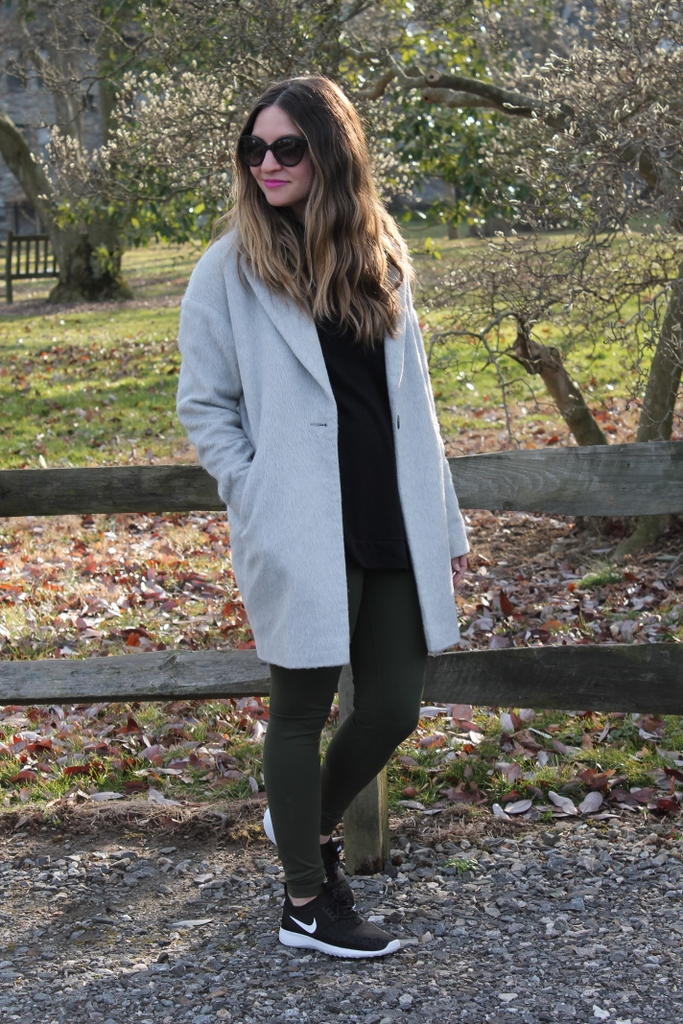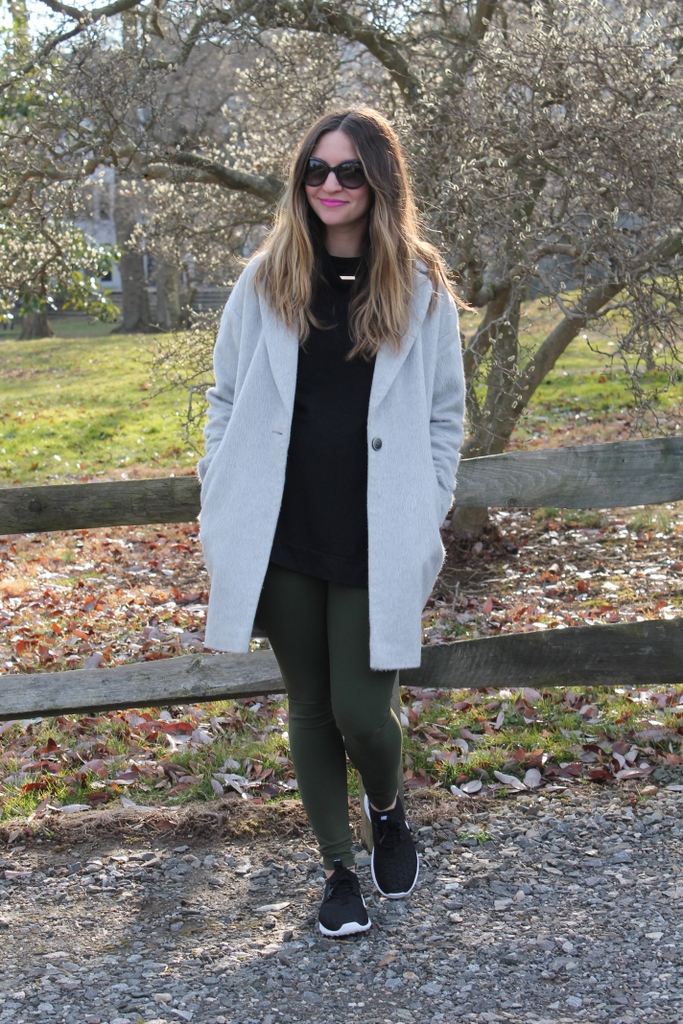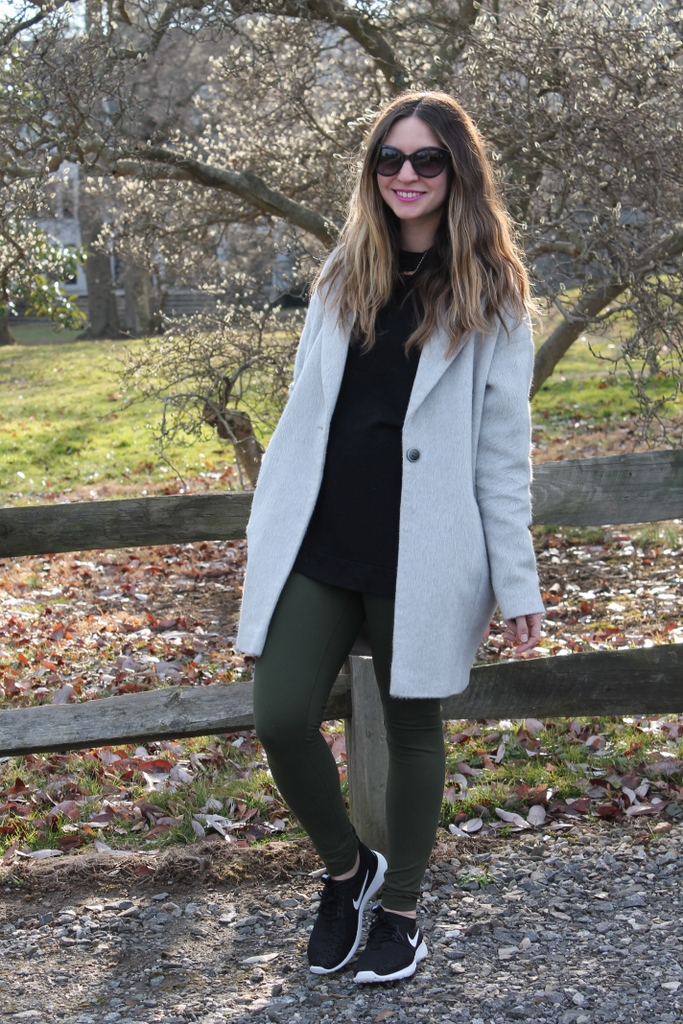 leggings: Nordstrom, sweater: Nordstrom, coat: Asos, sneakers: Nike, necklace: Made By Mary c/o
If there are any other mamas out there managing a toddler and a baby and have figured out the work/life balance or have any tips for time management, please share! I know this stage of life where my babies are still babies will pass all too quickly so I'm by no means wishing it away, but I definitely need to get better at carving out some time for myself whether it's to get dressed in the morning, work on the blog, or get in a work out!
❤Britt