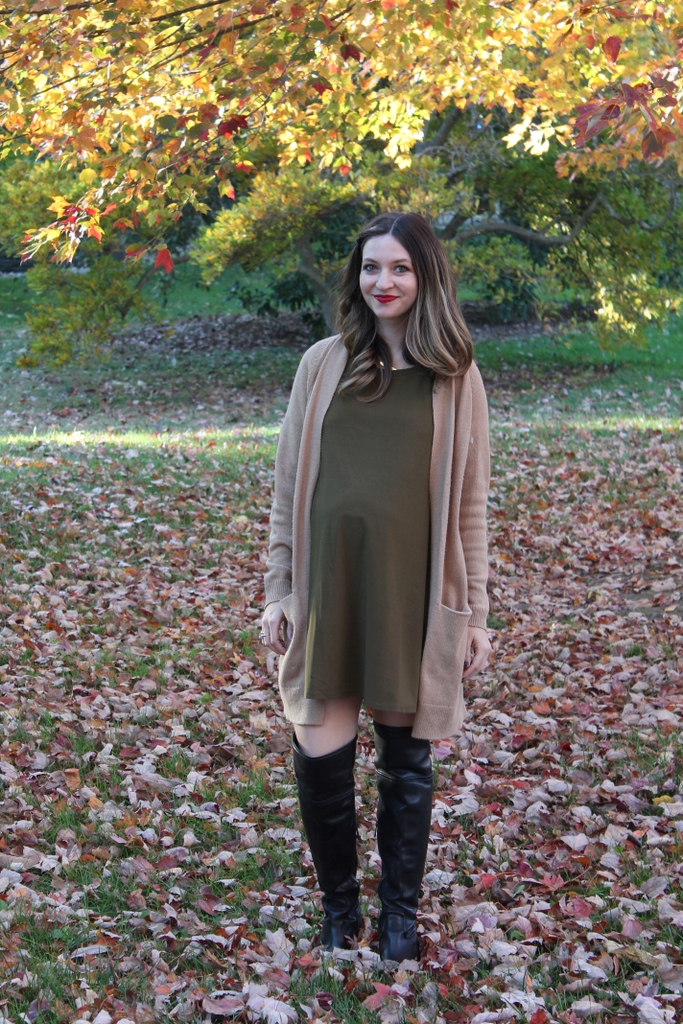 Swing dresses and over the knee (OTK) boots are definitely staples of fall and winter (really, I think swing dresses are a year round staple, though). I love this olive color because it works with everything and these black OTK boots are actually surprisingly comfortable! Though I'd love a pair of the classic Stuart Weitzman OTK boots (on sale here), these are much more affordable (love this alternative, too!).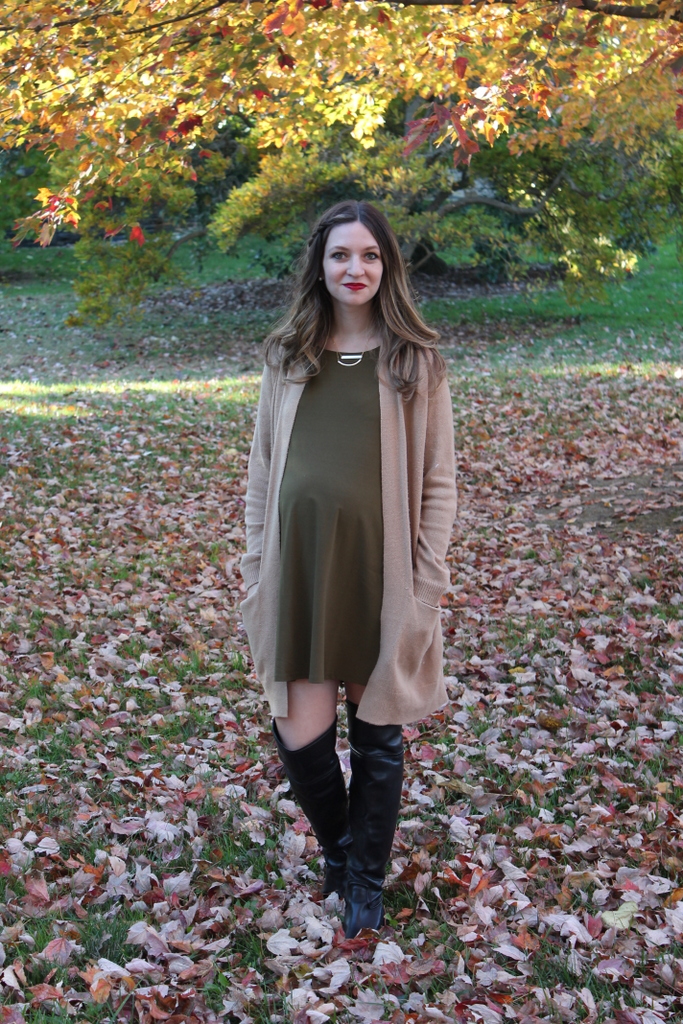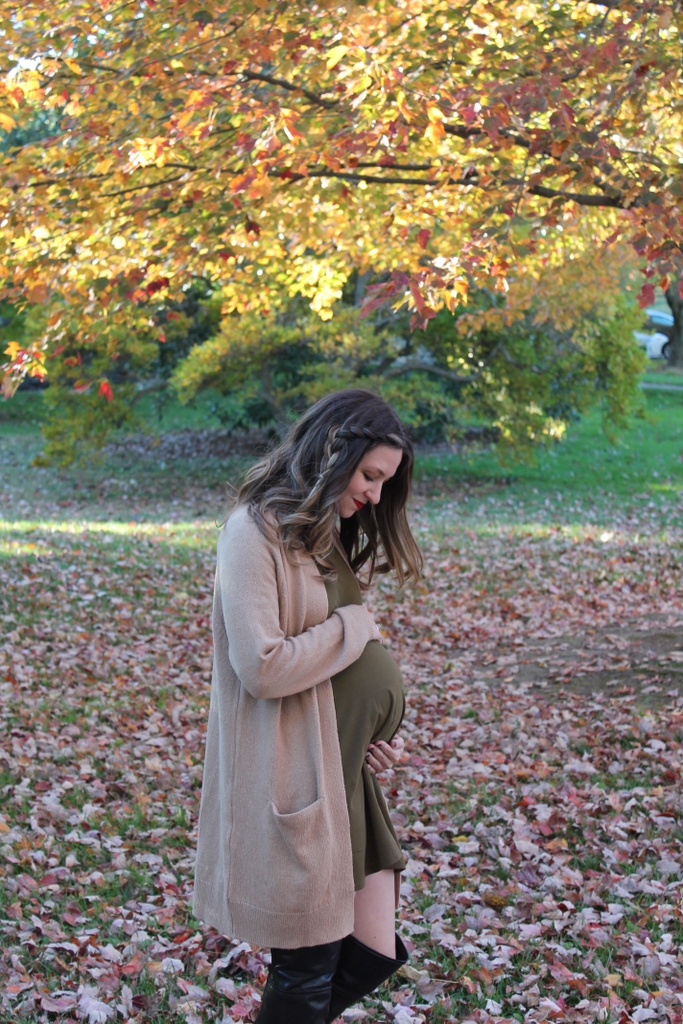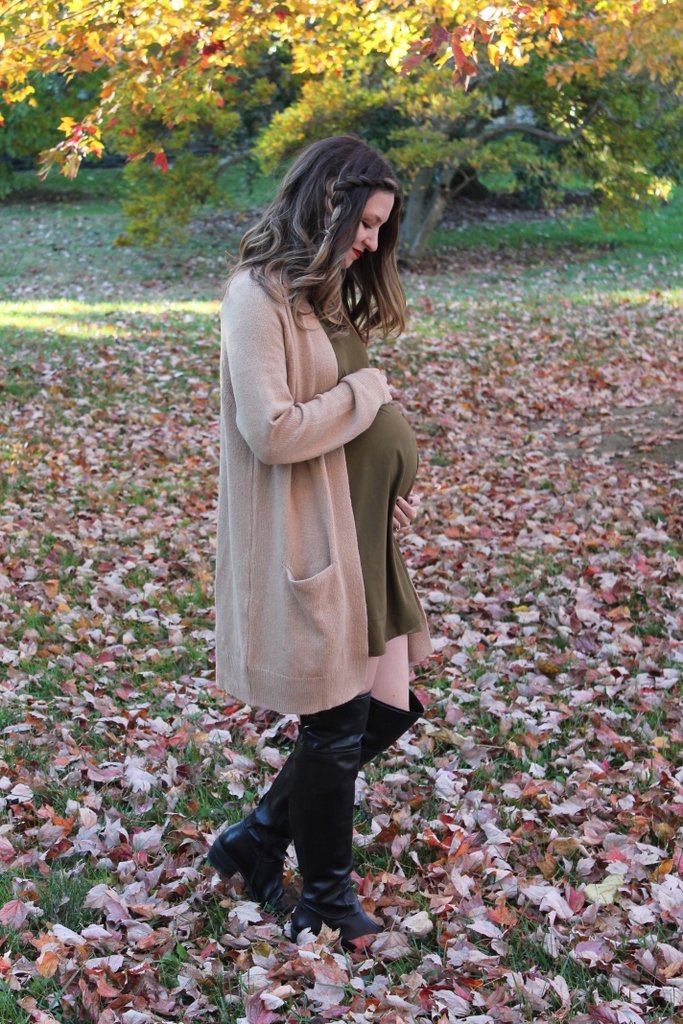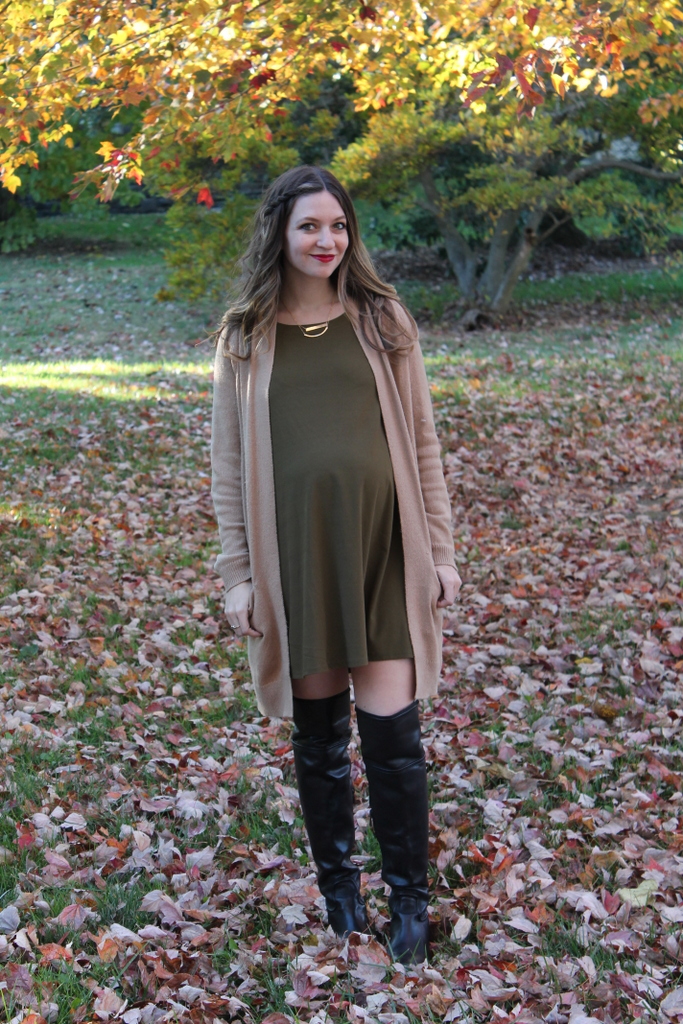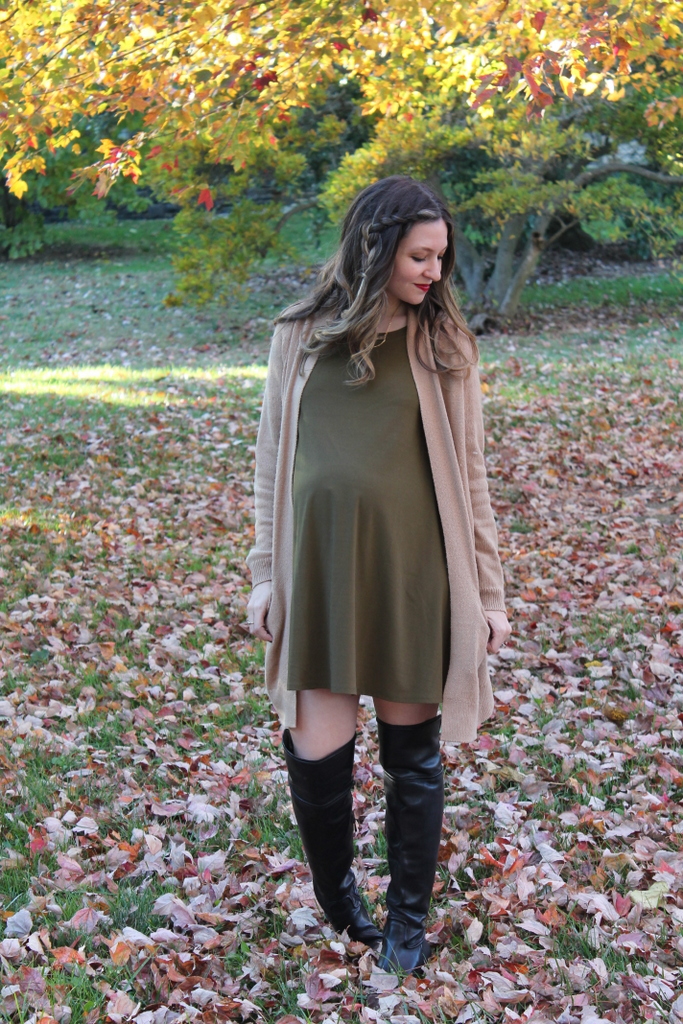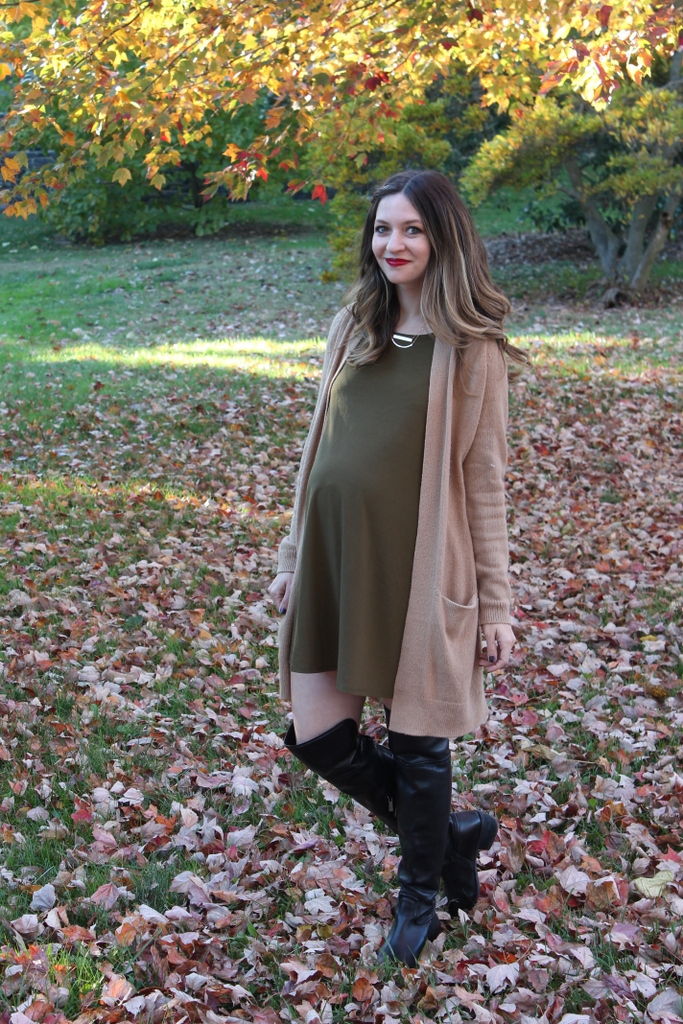 dress: Nordstrom, cardigan: Nordstrom, boots: Vince Camuto, lips: Bite Beauty in Tannin, necklaces: Made by Mary c/o
Hope you guys are having a great week! It's been a crazy week here; for some reason I've felt like every day has been "one of those days" (one day Joe worked late so it was just a long day, Amelia broke a candle and pushed my laptop off a table, and another day I spent close to 2 hours on the phone with our cell phone company- so didn't get to cross much off my list that day), but we're making progress on our before baby to do list! We got most of our Christmas shopping done between Black Friday and Cyber Monday sales and now I just have a handful of gifts left to get (still have to wrap everything but I'm ok with that) and we have most of the baby items down from the attic (Joe even put the swing together last night!)! We're planning on getting our tree this weekend and I'm really looking forward to that and I just have to finish packing our hospital bags and get the carseat in the car. I hope you'll bear with me in the next few weeks/months as I figure out how to navigate keeping up with blog posts (yes, I'm still planning on blogging) and life with a toddler and newborn! I'm really trying to post at least 2-3 times per week and my real goal is 3 so here's to better planning and time management! Hope you all have a great day!
❤Britt