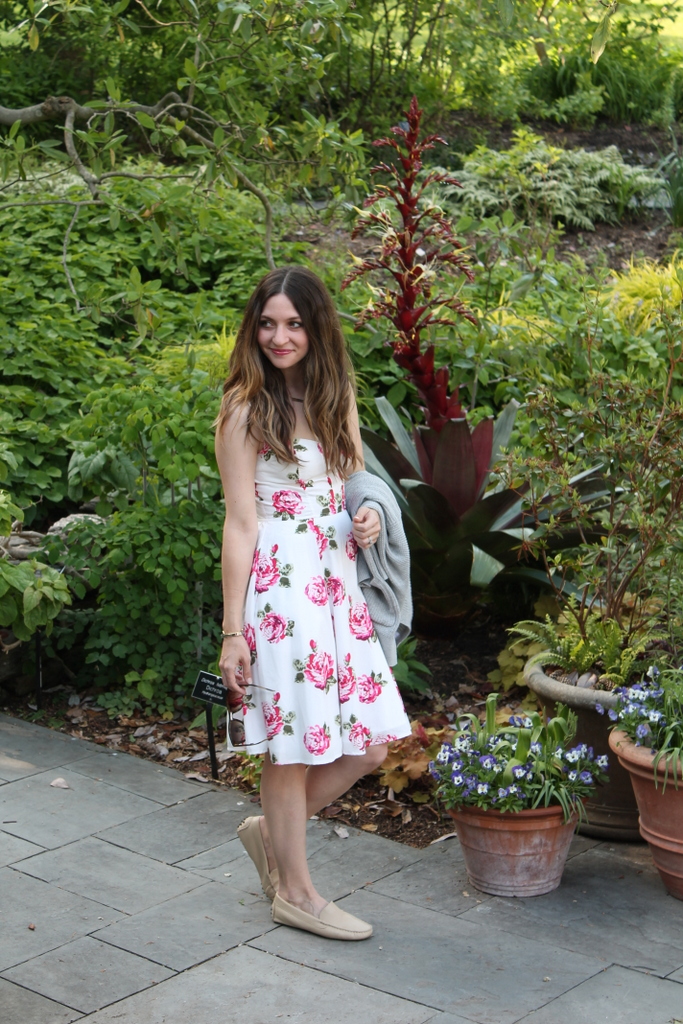 I think it's safe to say you all know about my love for floral dresses by now. This dress is a couple of years old but the nice thing about floral prints is that they don't really go out of style, especially if you choose a classic color palette and silhouette. I try to collect pieces for my closet that I really love and that I know I will be able to wear time and again so when I'm looking for printed pieces, I like to stick to floral prints and stripes most of the time (gingham is also very classic, I just don't have much of it in my closet… maybe I'll add a fun gingham piece this summer!).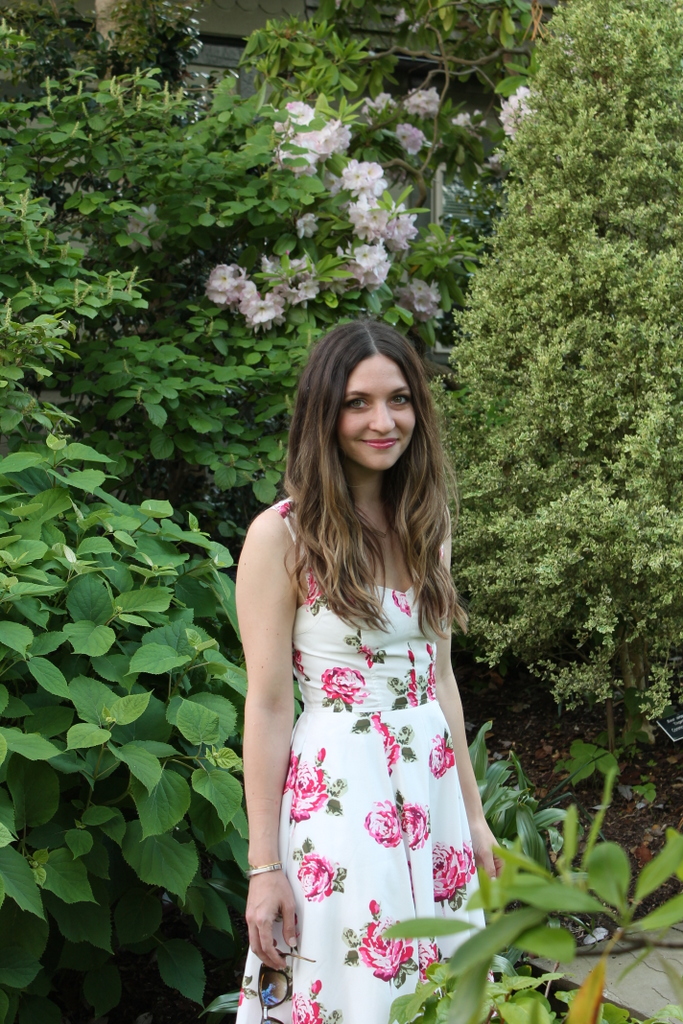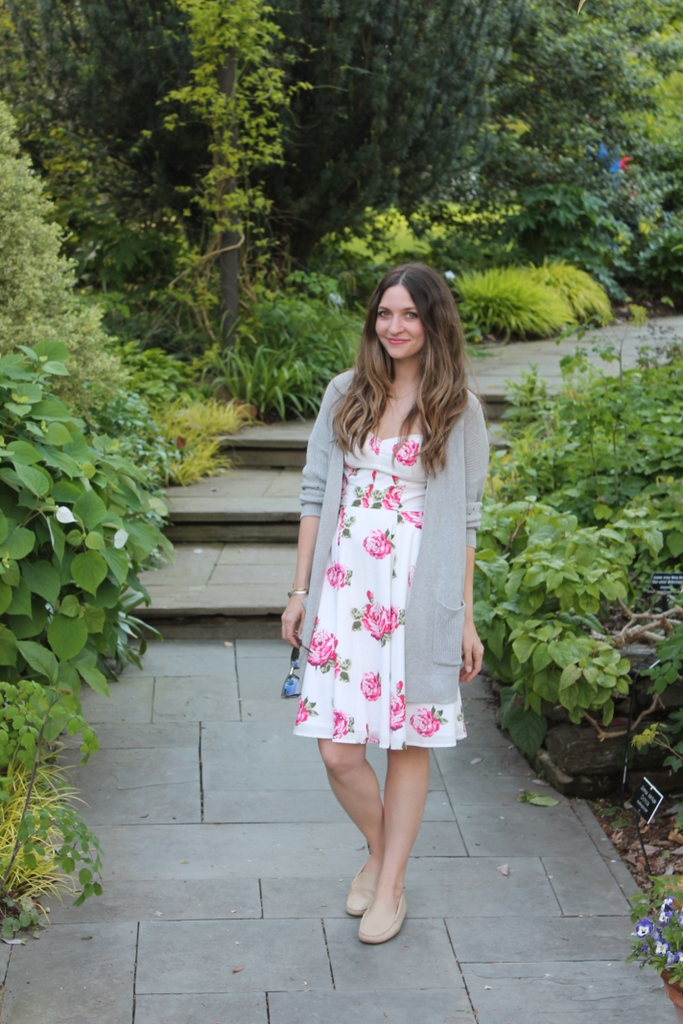 I've also been tending towards more classic and neutral items the past year. I still love color (have you seen my Instagram feed?!) but where I would have been print mixing and wearing multiple bold colorways at one time, I prefer a solid pop of color or a stripe or floral to add some color and fun to a look. Note: If you have seen my Instagram, you'll know I'm only talking about myself here, I'm clearly all about the print mixing and brights when it comes to dressing Amelia! I've just been feeling like the older I get, the more I've been craving clean lines, crisper colors, and more classic and feminine pieces as opposed to the trendier pieces I used to choose.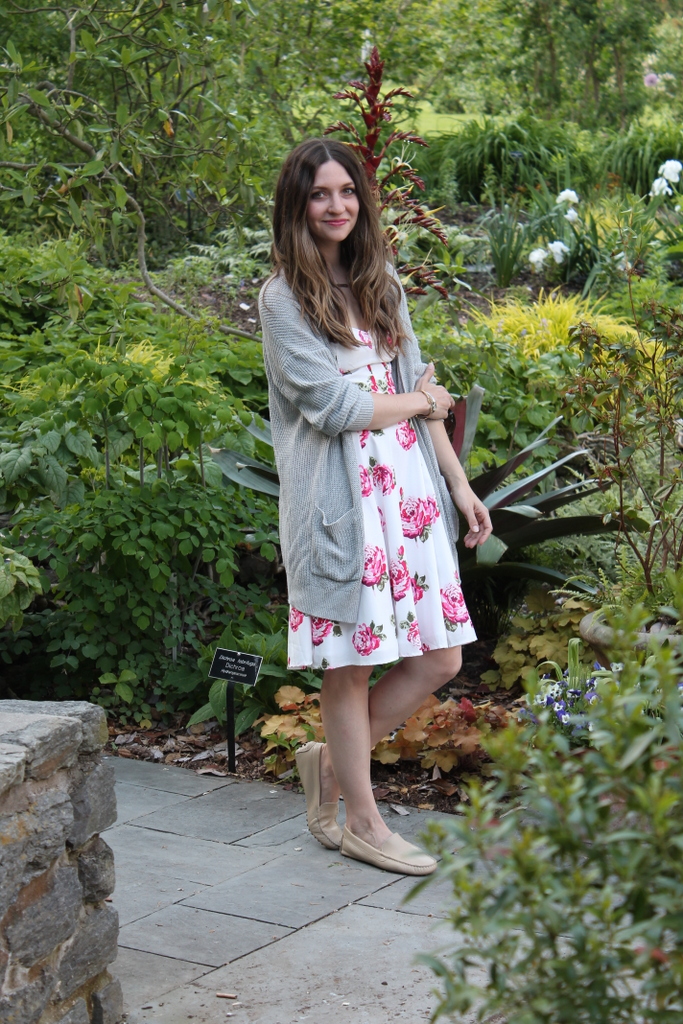 Have you noticed your style changing year over year? I feel like I'm finally getting to a spot in my style journey where I know what I like, what is "most me," and what I'm going to get the most use out of. That also means it's time for a serious closet clean out… which admittedly is NOT my strong suit. I seriously always think I will wear something again, even if it's been years (as in more than a year and sometimes more than 2 or 3… I even use the excuse that Amelia may want it someday… I wish I was kidding!)! In all fairness to myself, though, I do only buy what I love (in part because of practicality and budget reasons but also because I really do just love fashion) so when I go to pare down my wardrobe, it's mostly full of once really loved pieces that I have a hard time parting with.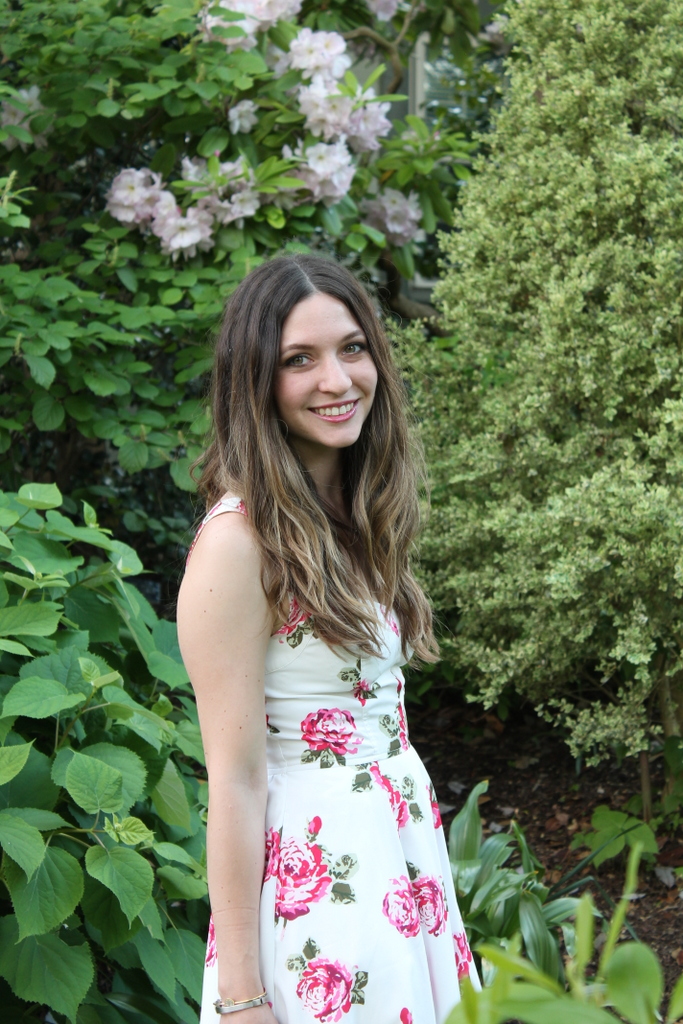 dress: eShakti c/o (old), cardigan: Nordstrom, shoes: M.Gemi (probably one of my favorite and most worn pairs of shoes that I own)
I'm so happy that it's the weekend! I'm trying to get back into a routine over here after traveling for most of the last 10 days but we're heading to the beach this weekend so this will be my last post for the week. I'm planning to have our Montauk travel diary with Haven up next week so check back for that (or subscribe to my mailing list and receive an email when the post is live!) and the blog is getting a redesign soon that I'm super excited about so stay tuned!!
❤Britt