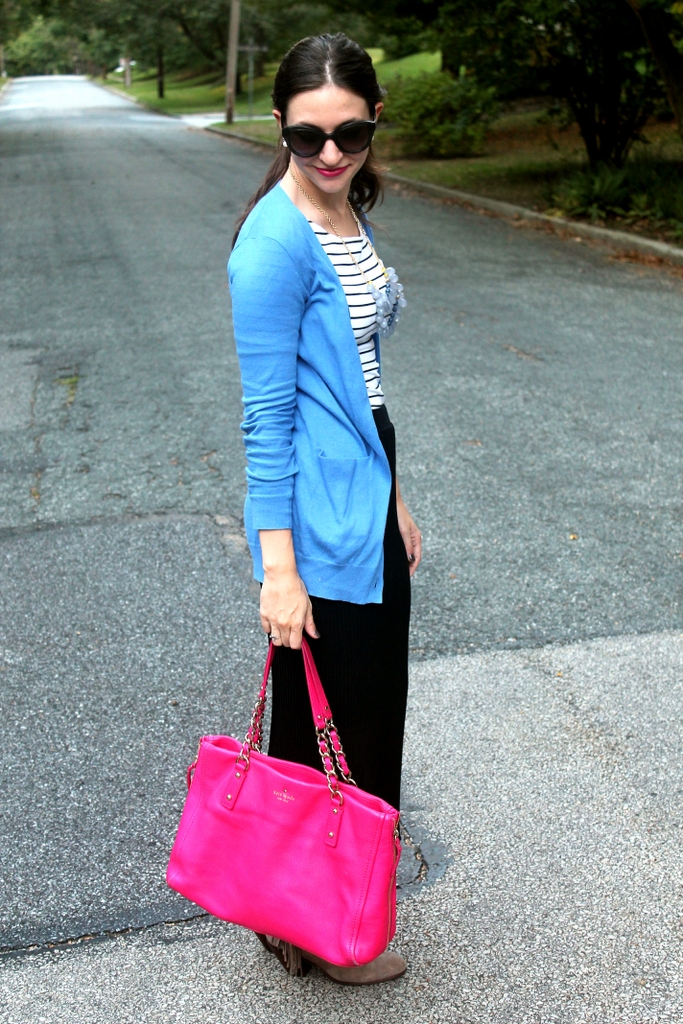 I love the touch of glam that this pleated black skirt adds to any look. Paired with the classic black and white shirt and fringe booties and topped with a luxe leather bag, bright lips, and a secondary pop of color in the cardigan and fun necklace, that is part boho, part classic, part glam! Oh, and don't forget to add some drama with sunglasses! I've been trying to mix up my looks a bit lately. I've always had very eclectic taste (my house is full of random things that I fell in love with at some point along the road, from all different places, in various colors… but everything seems to work in a mismatched sort of way!), so I'm making a bit of a conscious effect to try to portray my personality through how I dress. It's fun when you're consciously putting together looks that you think embody your personality! Have you ever done that?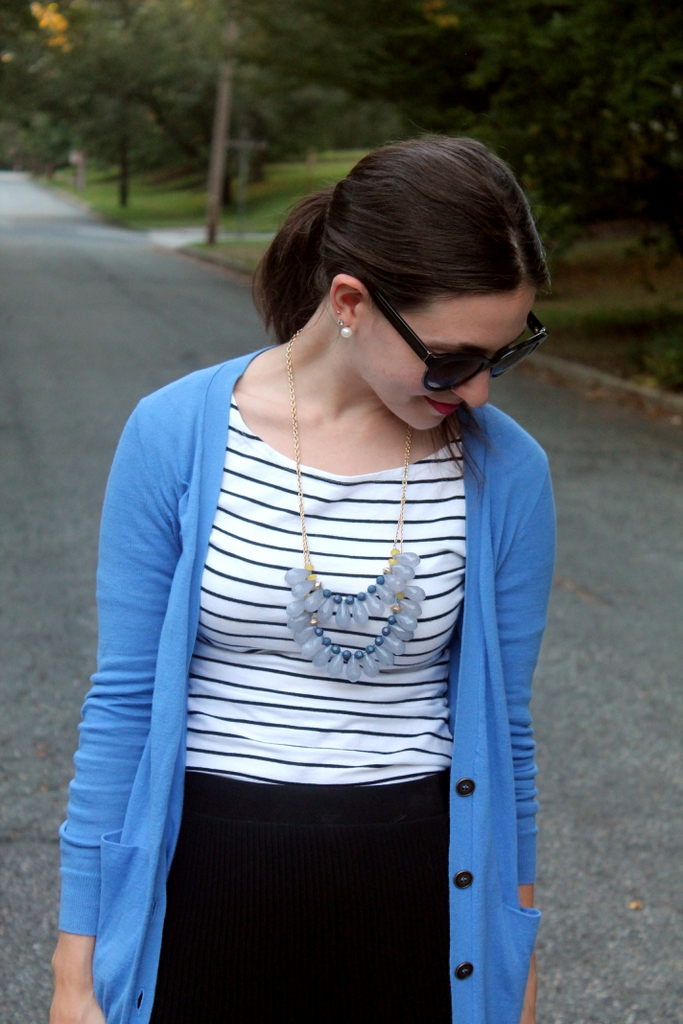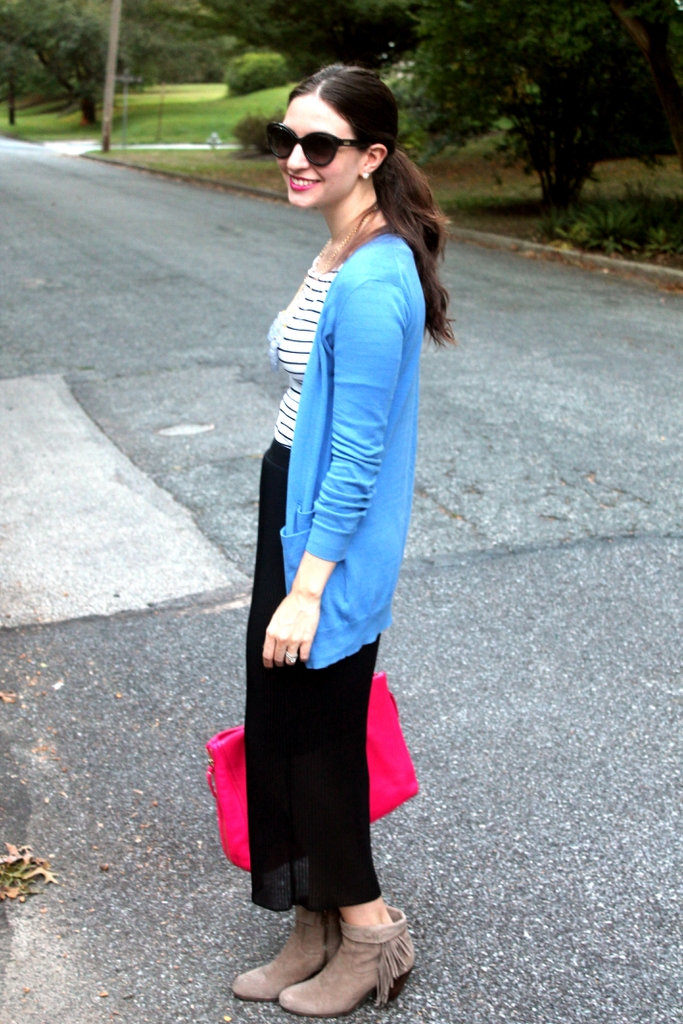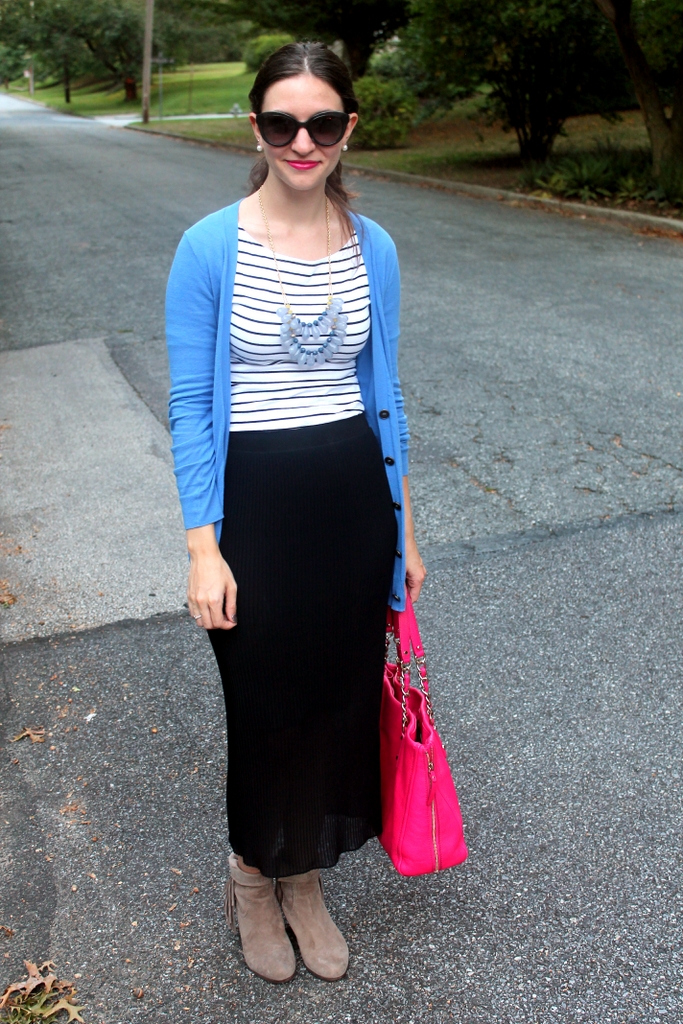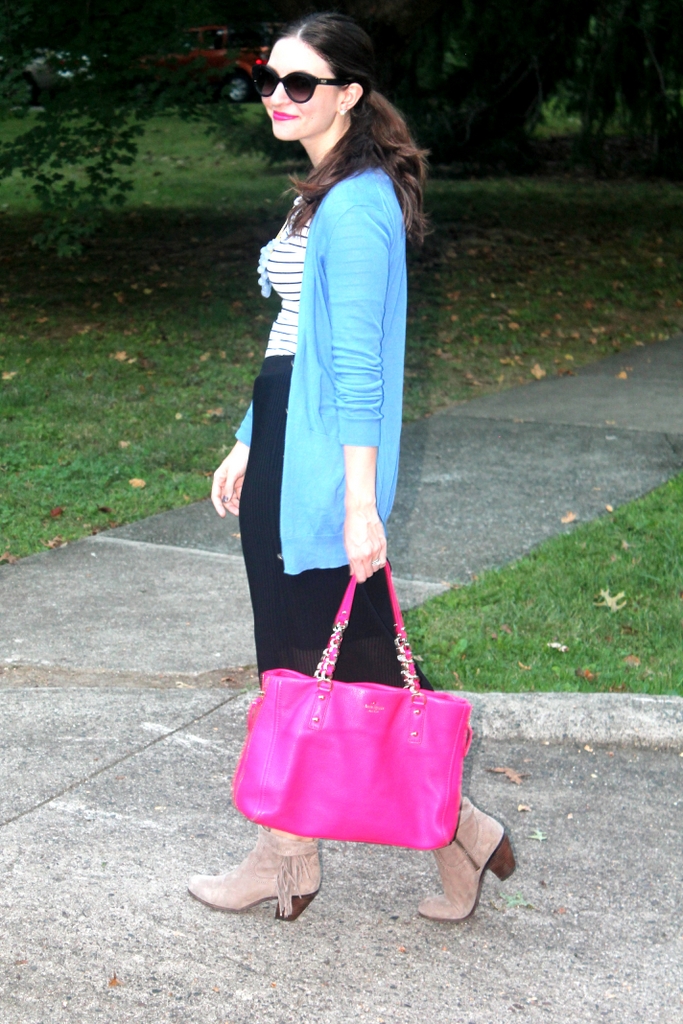 skirt- Anthropologie (similar), shirt- H&M (similar), cardigan- Madewell, booties- Sam Edelman, bag- Kate Spade, necklace- Anthropologie, lips- Bare Minerals in Never Say Never, sunglasses- Kate Spade
It's only Thursday and I'm exhausted already! As usual, I still have a long day ahead… and I have to work tomorrow 🙁 I know, I know, stop crying about it, right? I've been very spoiled with my Fridays off! I'm definitely going to miss this one (obviously I'm lamenting it already). Hope you all have a great day!! Any fun plans for the weekend?
❤Britt