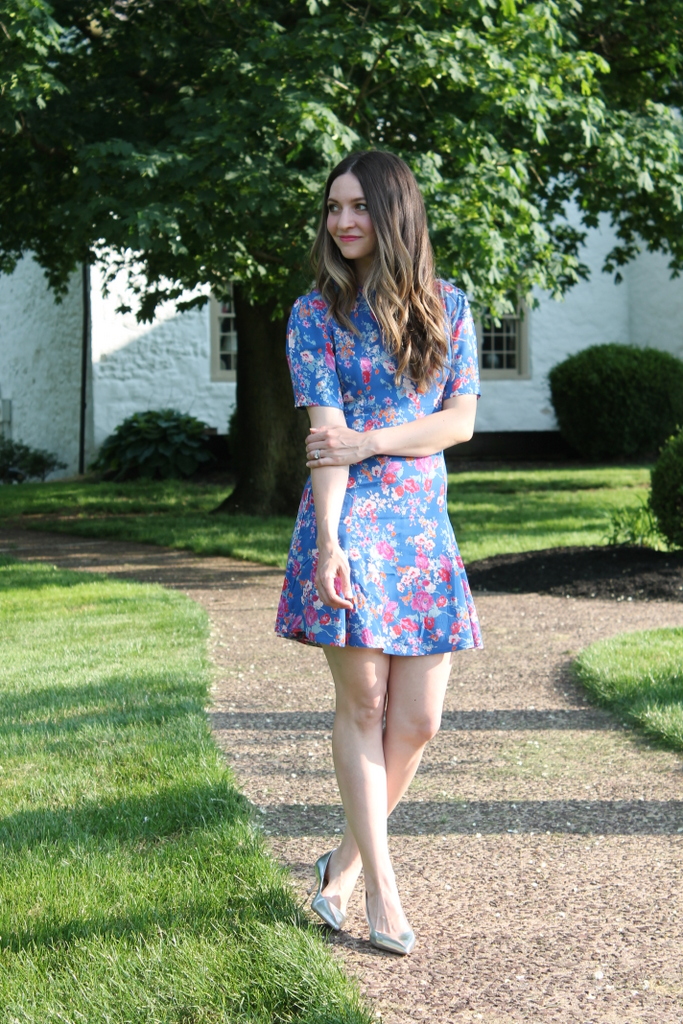 I bought this dress for Joseph's Christening a few months back and I'm still obsessed! This punchy floral print really pops against the french blue and I love the twirl factor of the fluted skirt. It's also one of those dressed that can work for multiple occasions. I've worn it for a Christening and a wedding rehearsal dinner and I think it would also work for a wedding or baby shower or even just a nice dinner. I added my silver heels because I like the dose of glam it gives the look but it would look just as pretty with nude heels or sandals.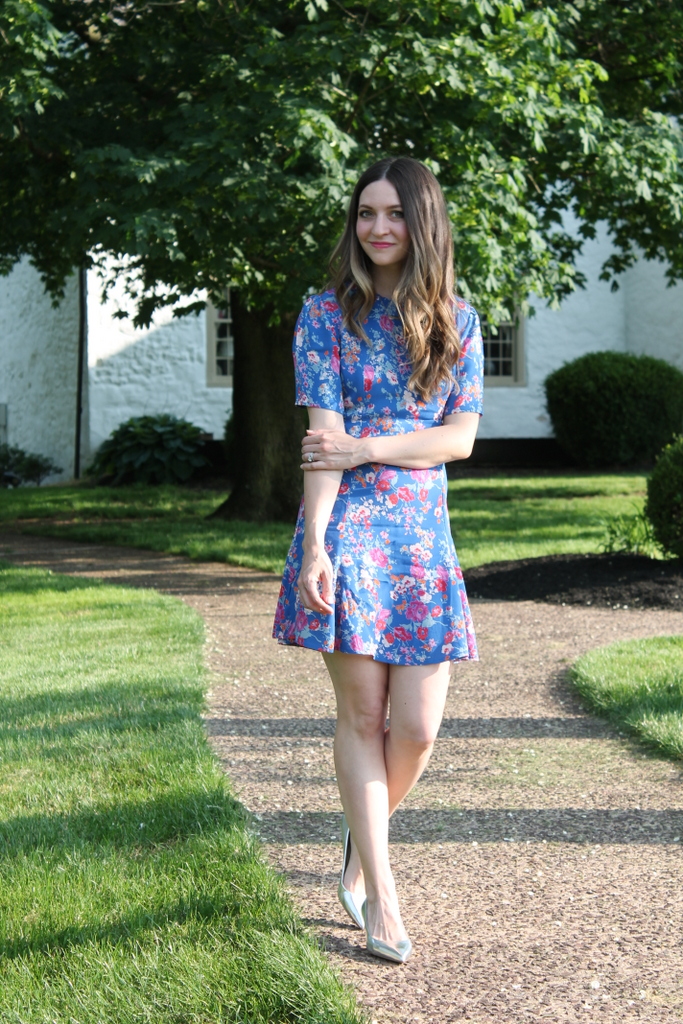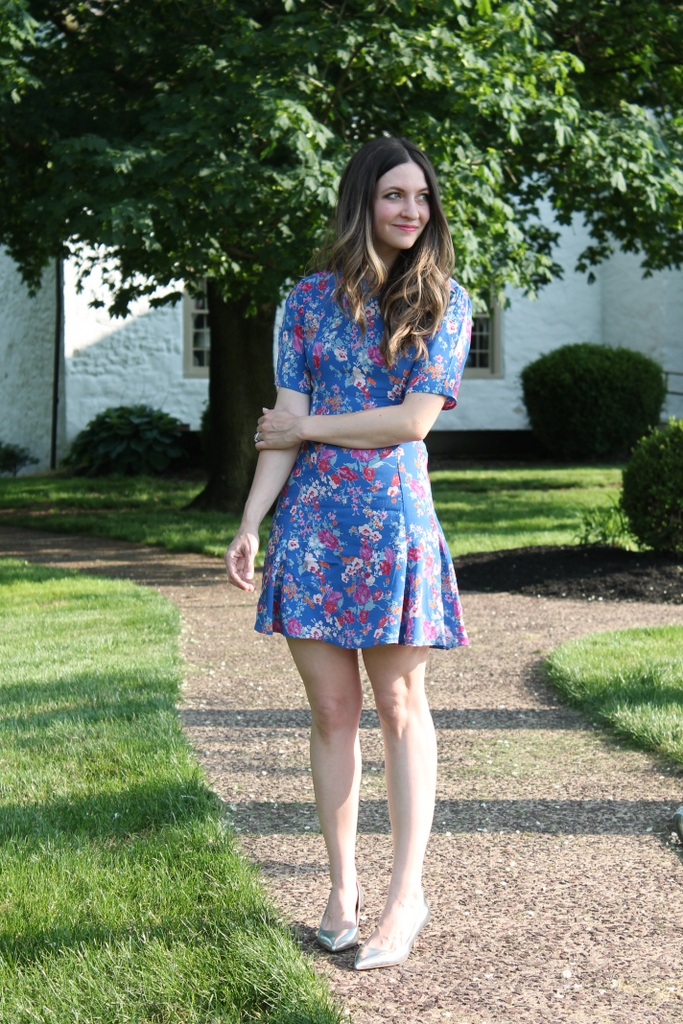 My style is typically very laid back, when I do get dressed, but when I get dressed up I like very feminine styles. Anything floral has a place in my heart (and cart) for all seasons but they just really feel perfect for the warmer months. I also tend towards brighter and bolder colors in the warmer months. Shopbop and Nordstrom (the Nordstrom Anniversary Sale early access starts July 13th!) are probably my two favorite places to shop for dresses (or anything, really).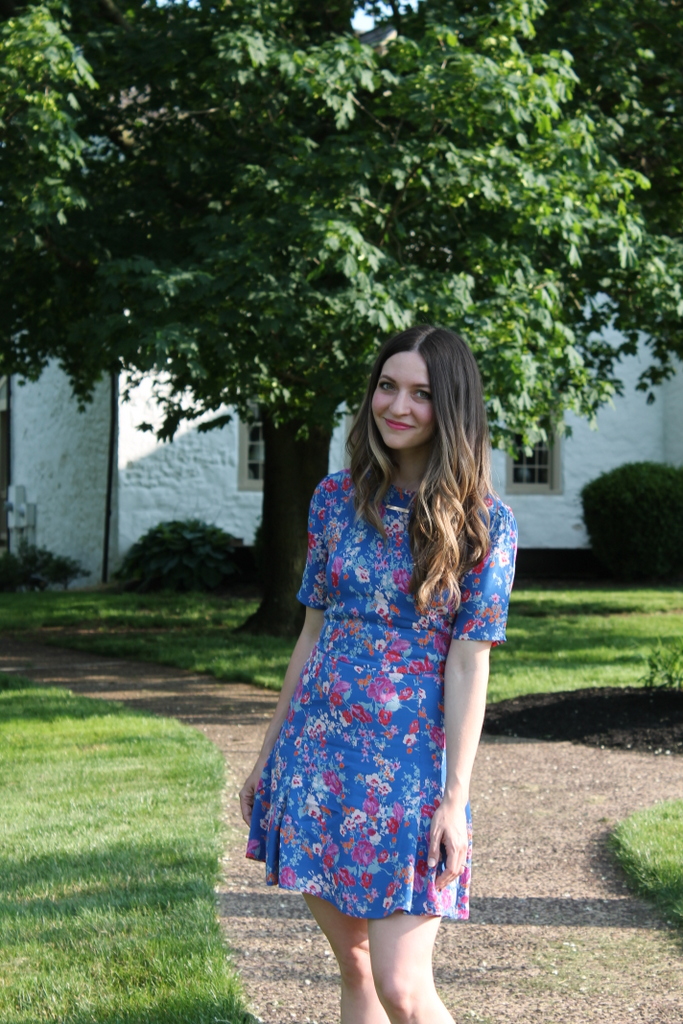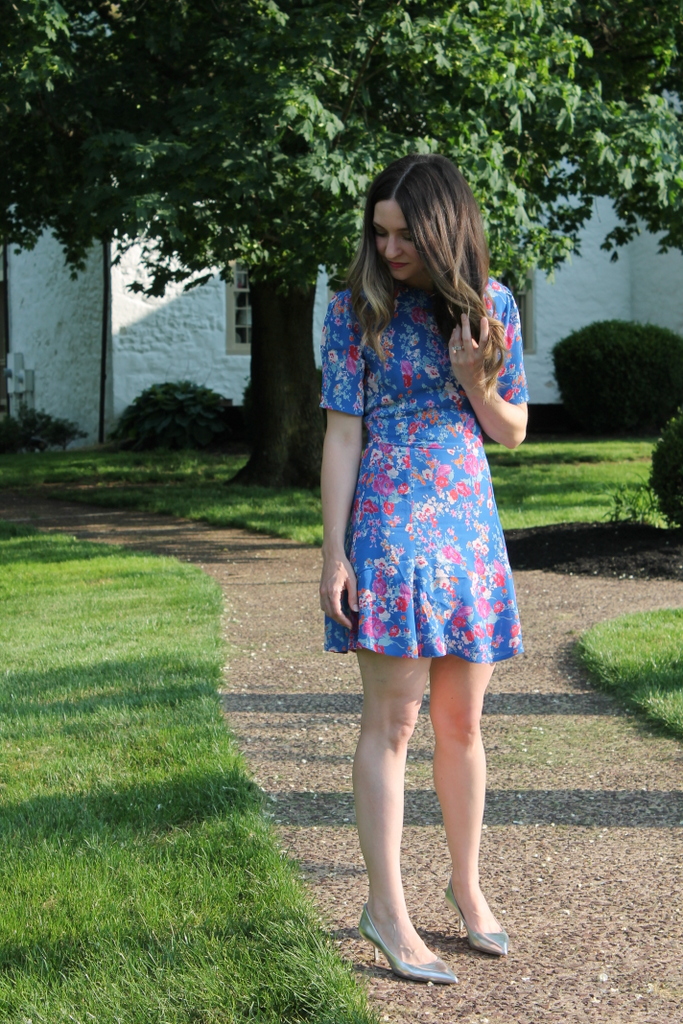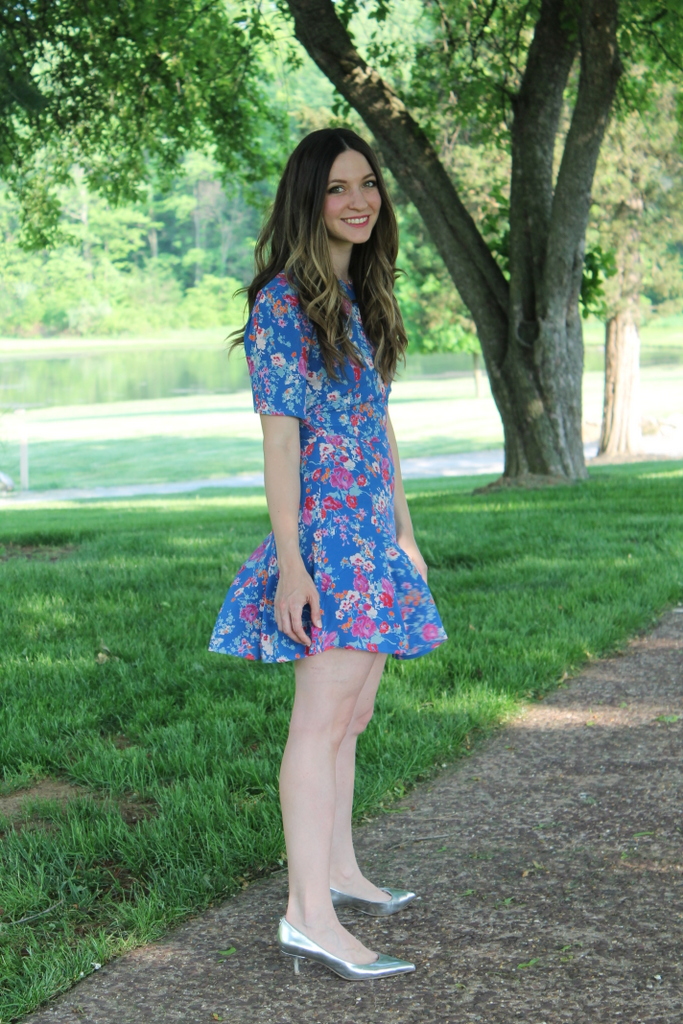 dress: Tularosa (on sale for 60% off!), heels: Michael Kors (old)
Welcome to the new Lizzie & Jane! I hope you love it as much as I do! I used Aubrey at AK Design and Chelsea at Olive and Ivy Design and they were incredible! Aubrey somehow got my aesthetic right in one design board (I seriously felt like we'd been friends for years- I have no idea how she did it) and Chelsea was wonderful to work with upon installation (she went back and forth with me all day to make sure everything was correct)! It's so much more user friendly, optimized for mobile use, and I feel like it really fits my brand and aesthetic! There's a few more tweaks I have to make (the about page, subscription page/pop up, and the sidebar "My Favorite Things" section (I'm thinking about changing it to "Where I Shop"), but all in all I LOVE how it looks, especially my Instagram feed at the top of the page! Also, you can now shop my favorites in the SHOP tab and my Instagram is correctly connected to my Instagram icon again.