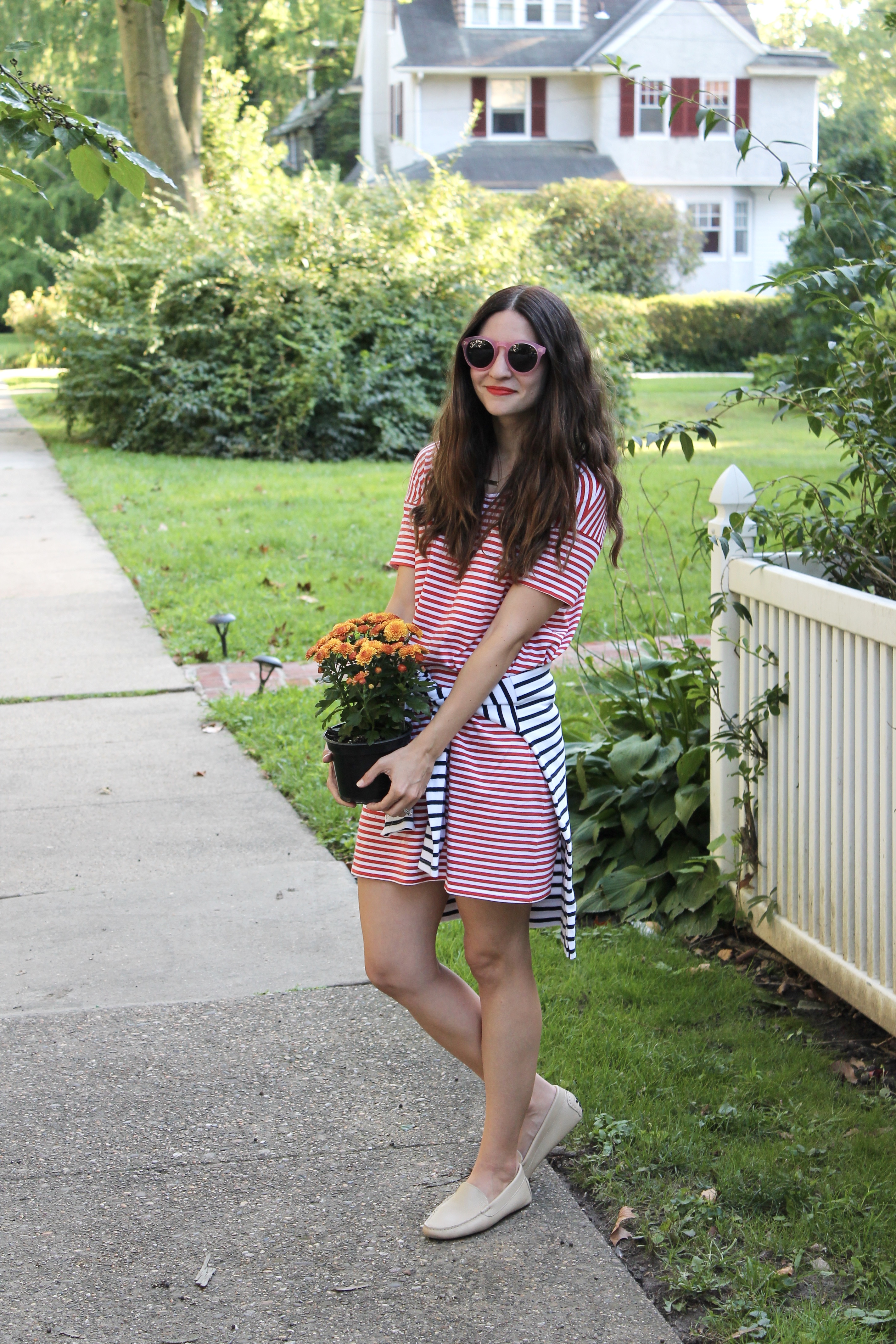 As much as I'm loving florals for fall (and every season), stripes are an all season staple and will never go out of style. I feel like no matter what you're wearing, if it's striped it always ups the ante and makes your look a bit more iconic. I've definitely been print mixing less and less the more I develop my own personal style but stripes on stripes will never get old (or anything mixed with leopard… still on the hunt for the perfect leopard mules or flats!).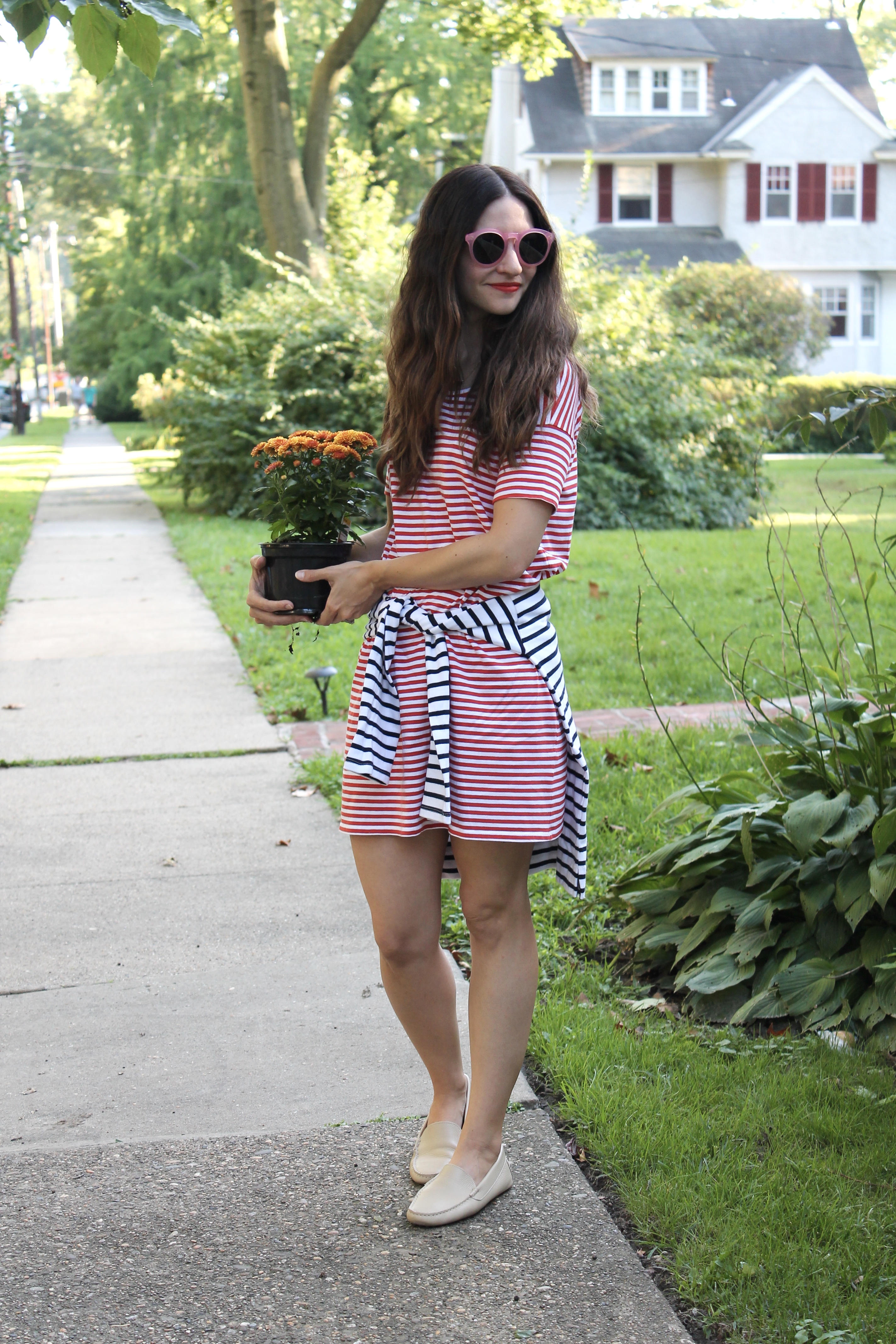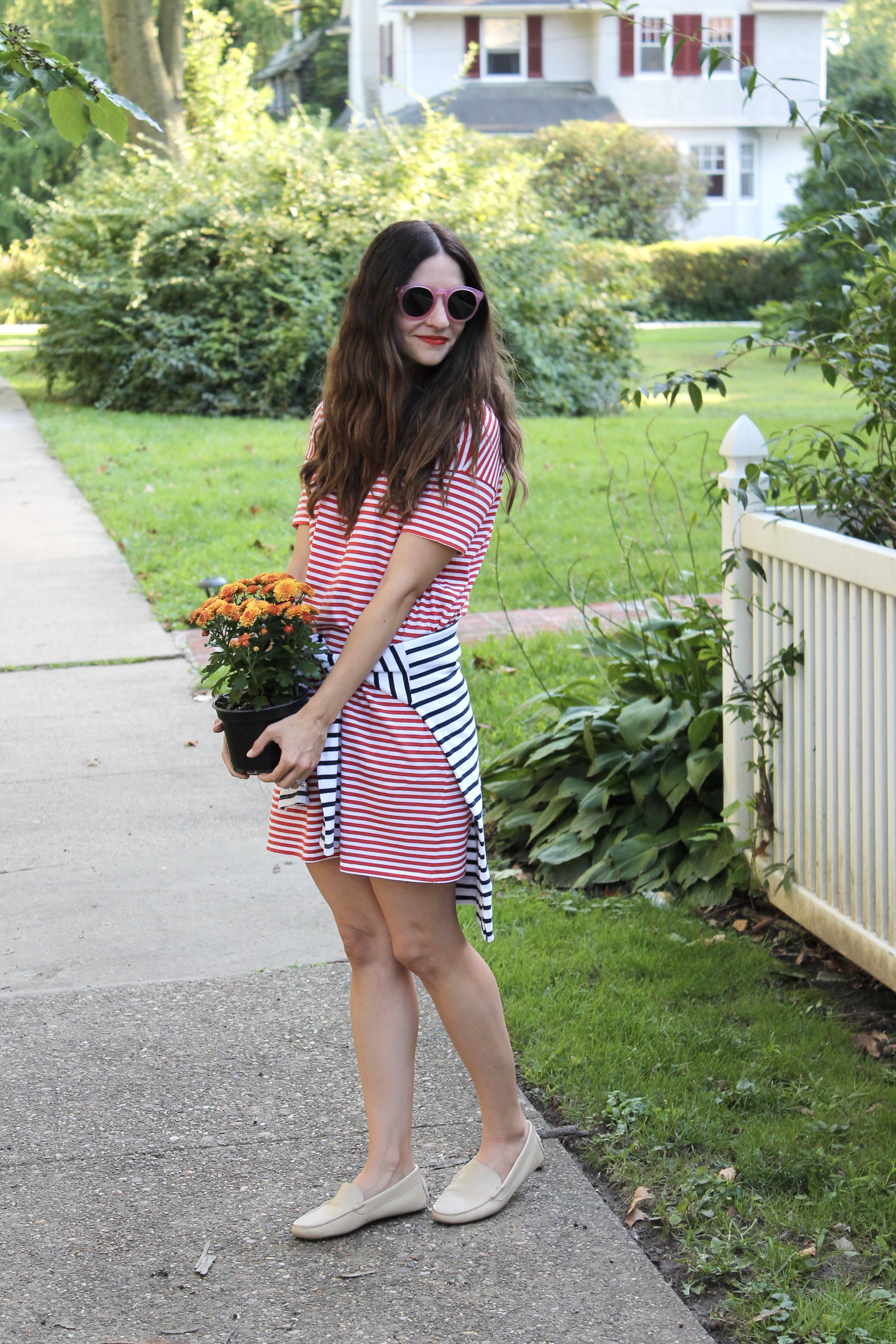 I've been wearing this Everyone tee shirt dress since early in the spring and have no plans to stop wearing it anytime soon. I'll pair it with a heavier cardigan and booties as the weather cools down and even a ball cap and sneakers and a zip up hoodie for running errands or fall sporting events (soccer mom, anyone?!).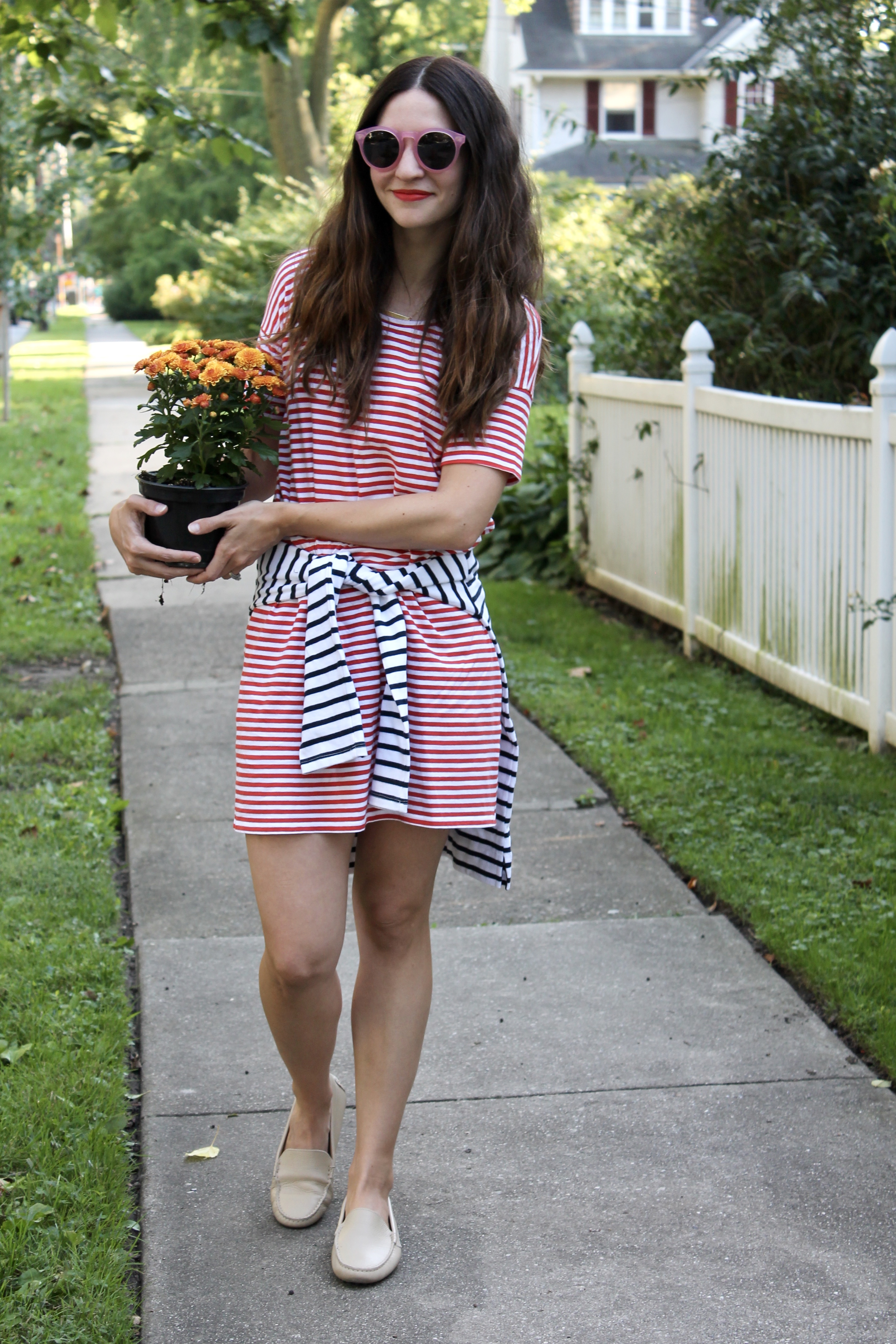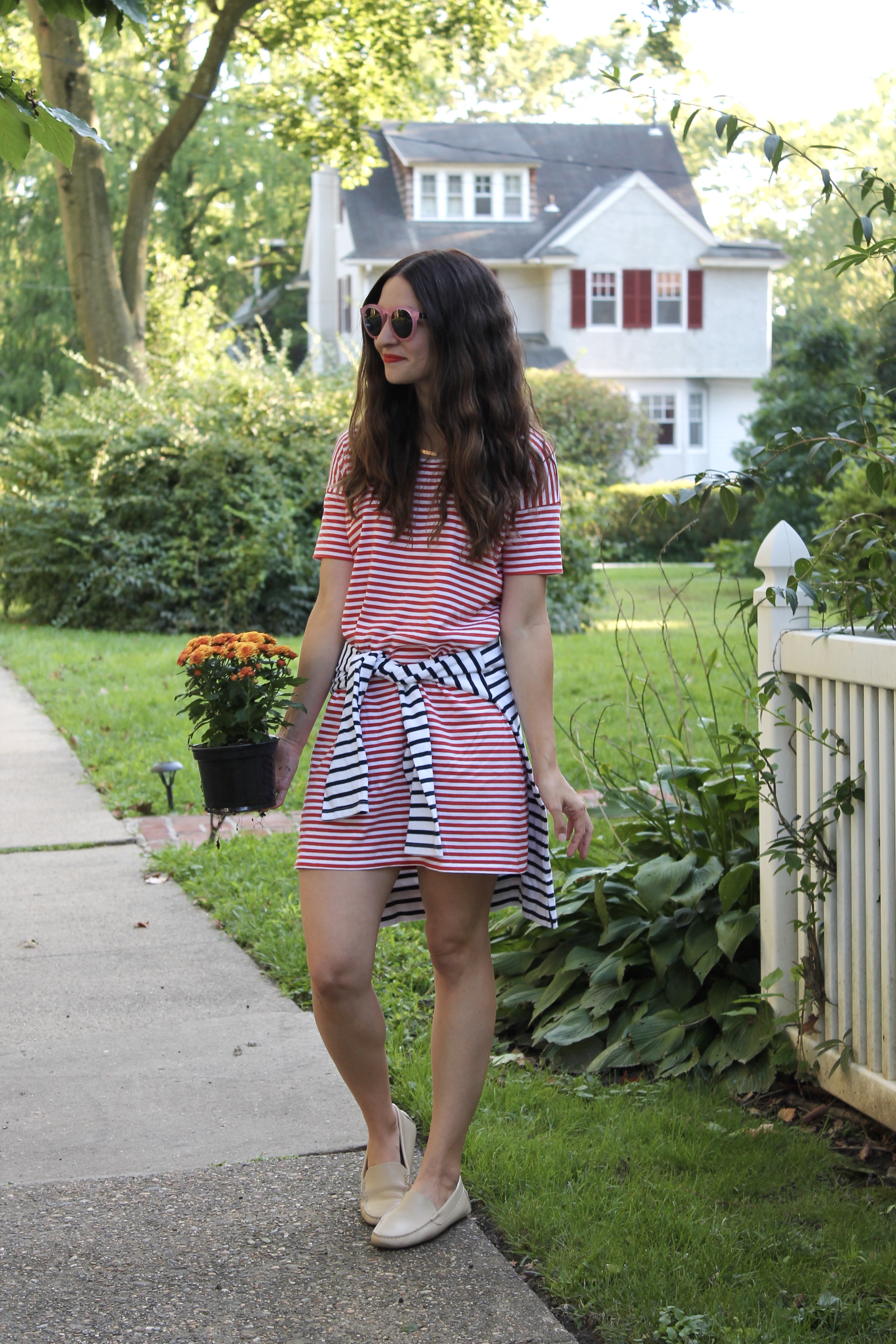 I've been trying to work on my time management and organizational skills for the fall but I still have so much to do! I finally have a notebook to keep all my lists in one place but I think I need a better system for creating them- right now I have "everyday" for daily and weekly chores and such, "personal" for basically anything I need to do for me, the house, Joe, or the kids, "blog" for anything and everything blog-related, and "today" for anything I want to accomplish today. I want to avoid having too many categories because sometimes I feel more overwhelmed with more lists, even if they are more detailed.
This heavyweight tee is a good cross between a sweatshirt and a tee for those in between months where it's not quite cold yet but not hot either. The material is a little stiffer since it's 100% cotton but it's still comfortable. I would say it fits true to size but to size up if you like a looser fit. Also, I haven't put it in the dryer yet so I can't comment on whether or not it will shrink… my advice would be to air dry it just in case.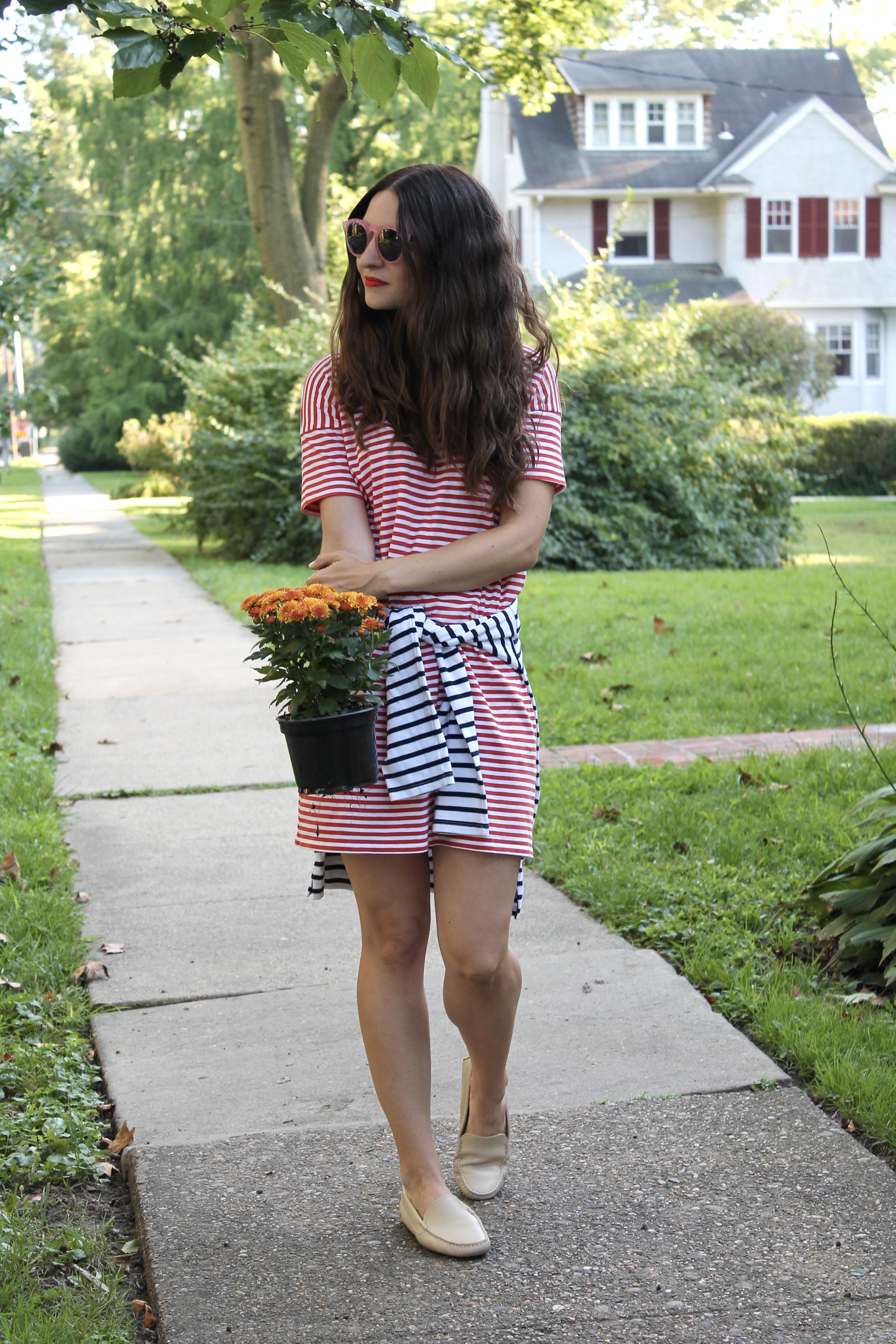 dress: Everlane c/o, tee: Everlane c/o, shoes: M.Gemi, sunglasses: Illesteva
Guys, don't forget to enter my GIVEAWAY for $100 to JORD wood watches HERE!!! It ends next week!
It's been extra crazy over here because we decided to get our hardwood floors refinished upstairs and so we have to move EVERYTHING out of all the bedrooms and our house is pretty small. I'm hoping to be able to clear out a few things in the process and use it as an opportunity to clean out our closets and do a deep cleaning but it's been so. much. work. Wish me luck!