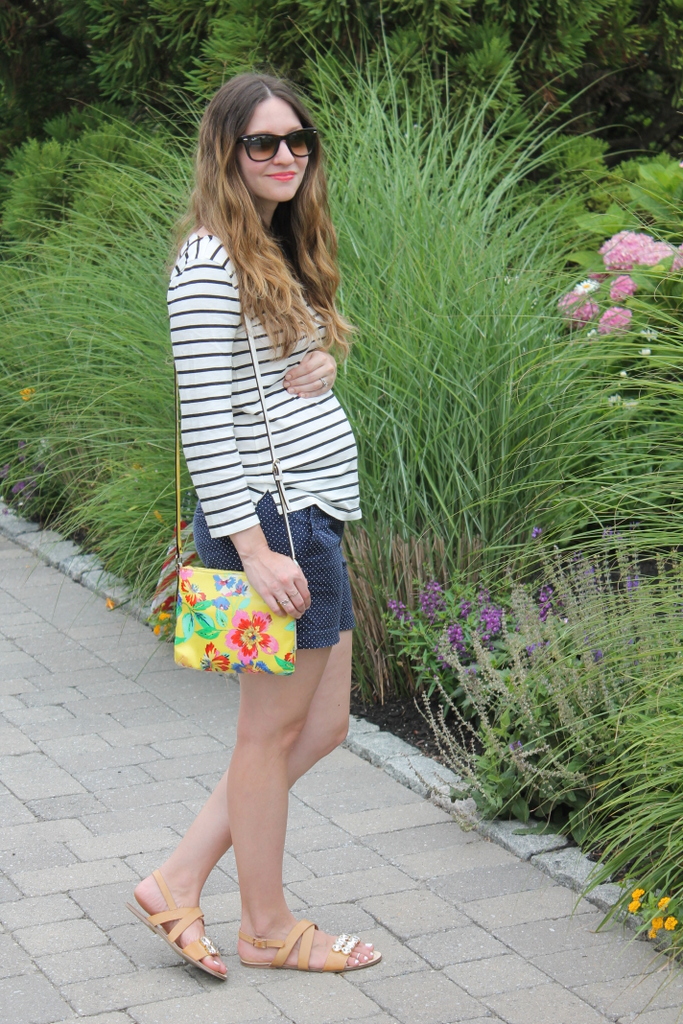 This summer I've been all about simple summer style. It's been a couple of weeks now (actually, probably closer to a month) that many of my clothes are starting to not fit this growing baby bump so with less and less options, I've kind of been forced to keep it simple. When I was pregnant with Amelia, I was still hardly showing at 20 weeks so the fact that my belly is so much bigger now at 18 weeks and I started showing so much earlier (I'm pretty sure I started showing at like 10 weeks this time, even though I've been slacking on the bump updates) is crazy to me… it also means that I have zero maternity clothes for warm weather.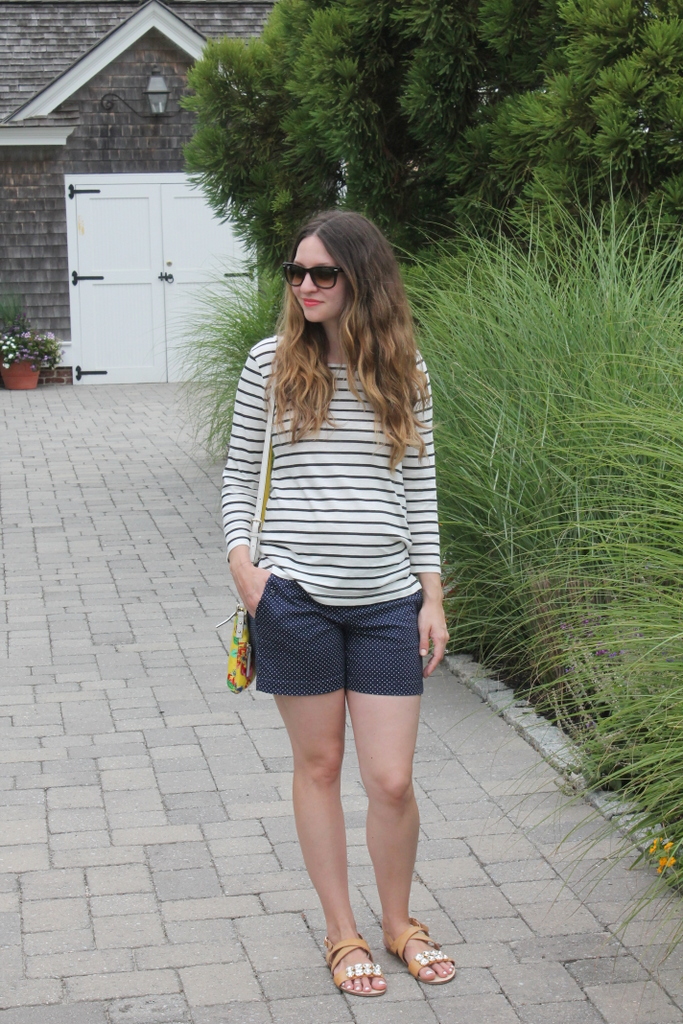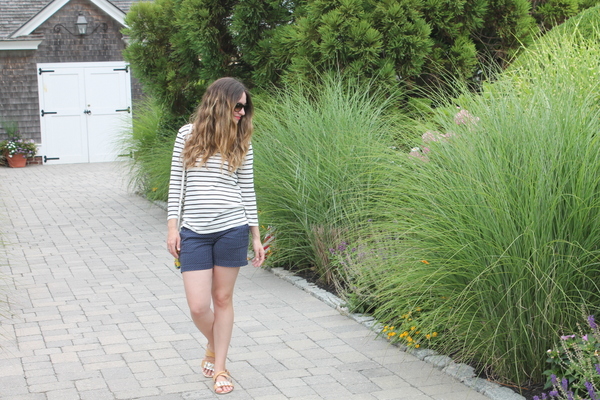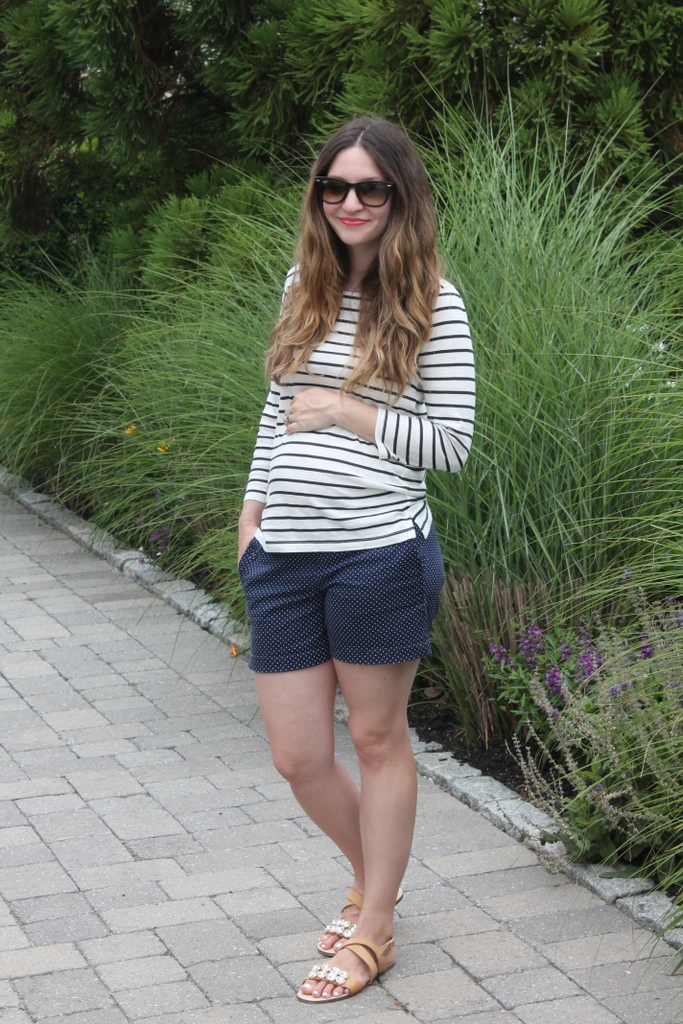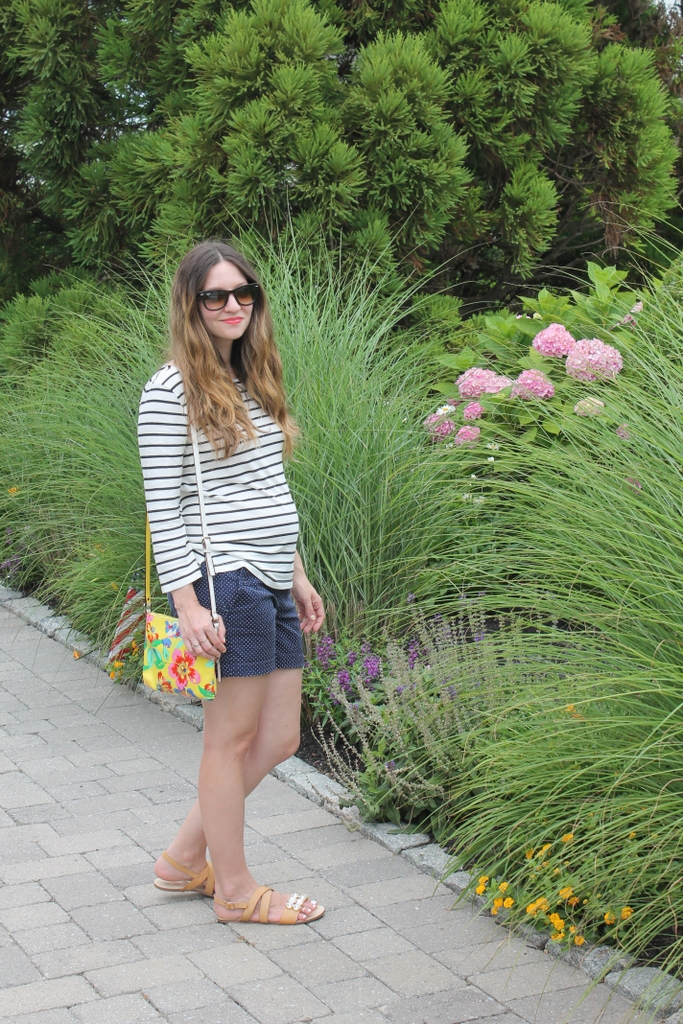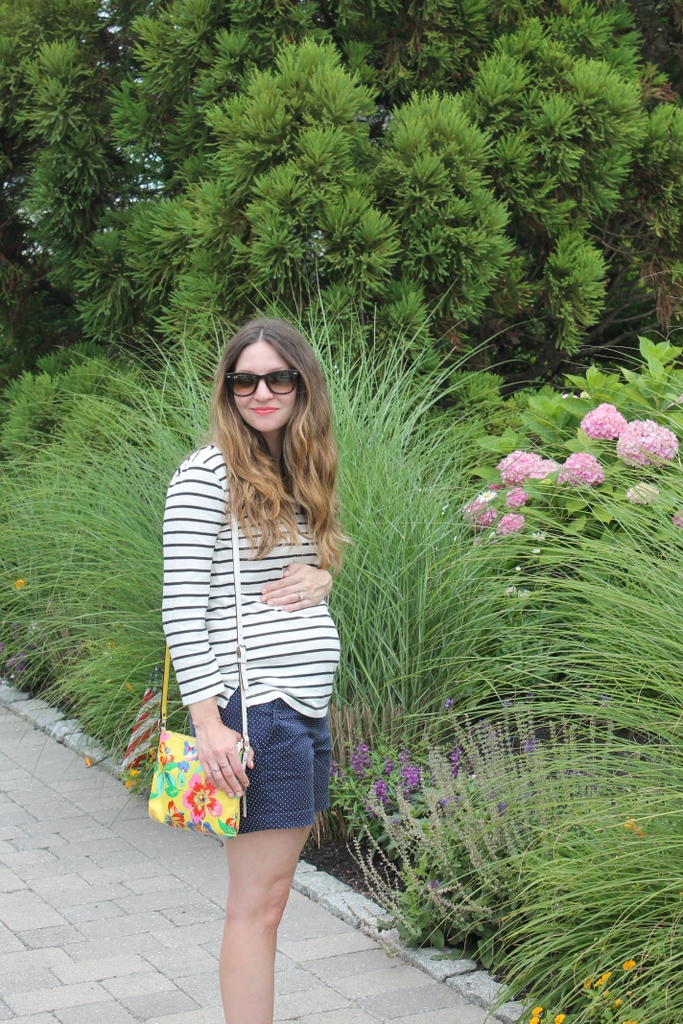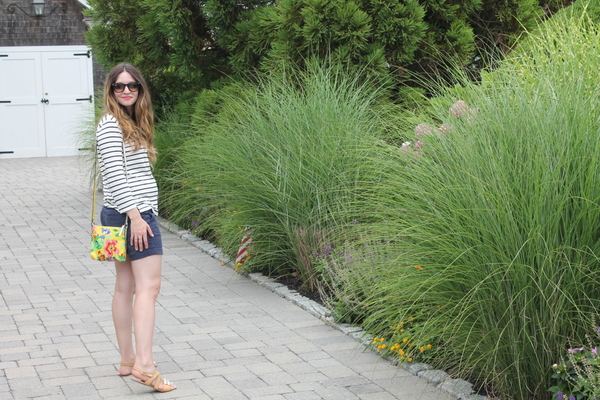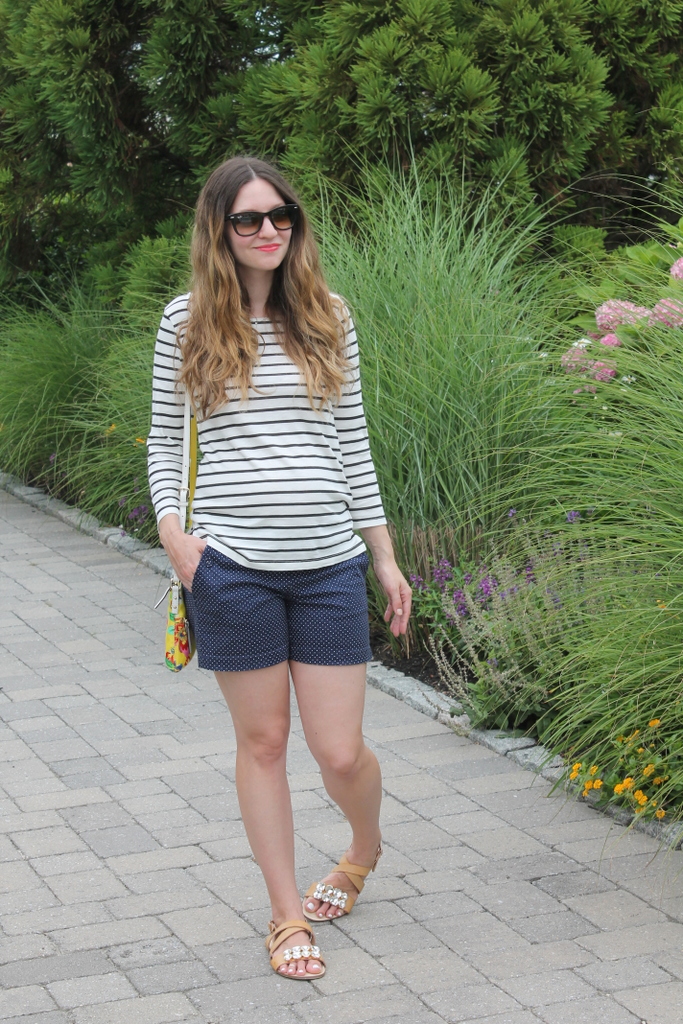 shorts: J.Crew Factory (old), tee: J.Crew Factory, sandals: Just Fab, bag: Kate Spade
Don't forget that the Nordstrom Anniversary Sale is now open to the public! Check out my favorites here and here! Prices go up August 8th!
Sorry about being MIA around here late last week- I found out last Monday that I wasn't able to pick up Amelia (or much at all) for two weeks for medical reasons relating to this pregnancy and it's been pretty tough. I ended up going to the beach with my Aunt (she's pretty amazing) on Wednesday to relax and so I'd have some help (and by some, I mean she literally did everything for Amelia- thanks again, Aunt Roe!)! My mom came down on Thursday afternoon and my grandparents and Joe were there on Friday so by then we had lots of help which was really nice. It was also my birthday weekend and a pretty wonderful way to spend it! We came home yesterday afternoon and had dinner and cake with Joe's family and then came home and relaxed. It was pretty perfect!
❤Britt
Shop the #NSale:
For Men:

For Women:

For Kids: