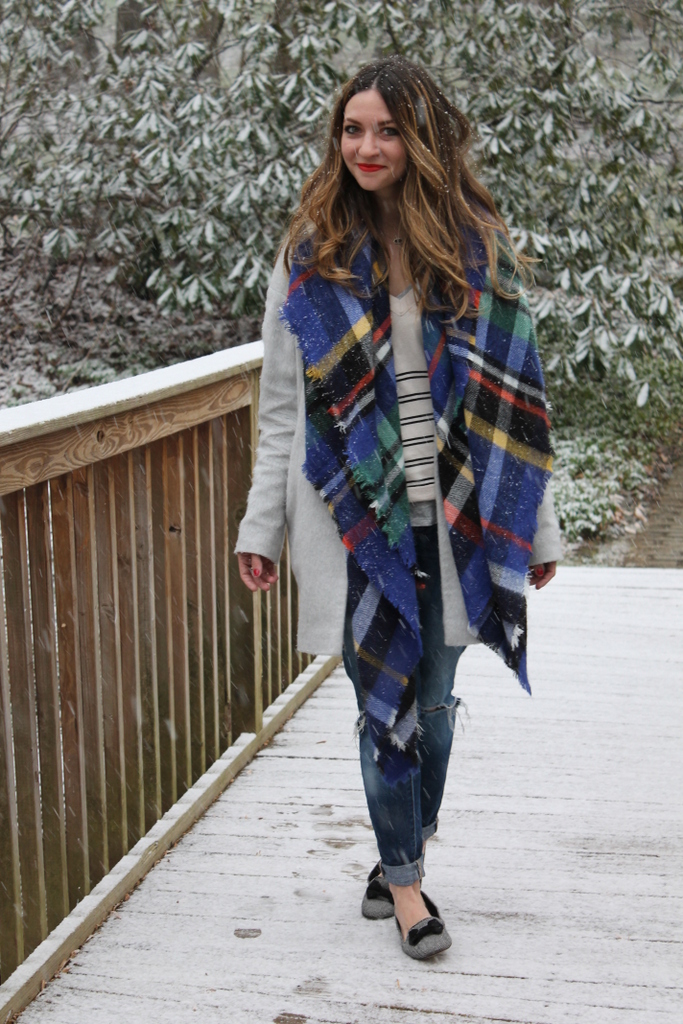 I was so excited last Sunday when it started snowing for the first time this season! Obviously, as you can tell from the picture, I wasn't prepared (I didn't know it was supposed to snow and got dressed before I looked outside) but other than my ankles being a bit chilly, it didn't really matter this time. We didn't get enough to impact driving or walking but it was the perfect amount to lightly cover everything and we ended up with some beautiful scenery. I've been really into neutrals lately with pops of color (see here and here) and I love the way this blue blanket scarf popped against the snowy backdrop.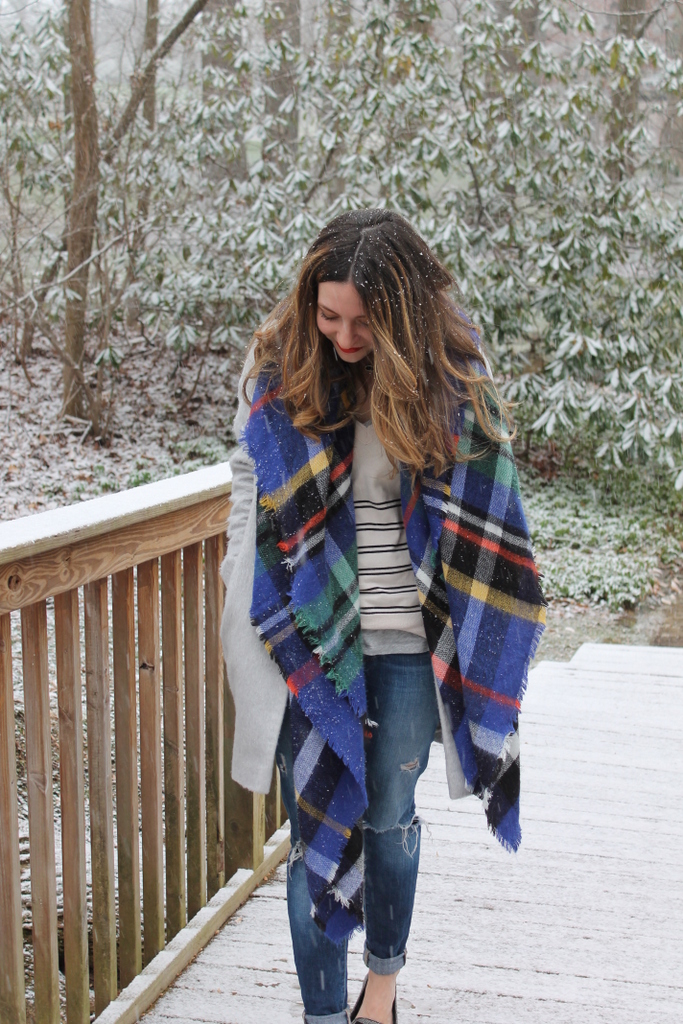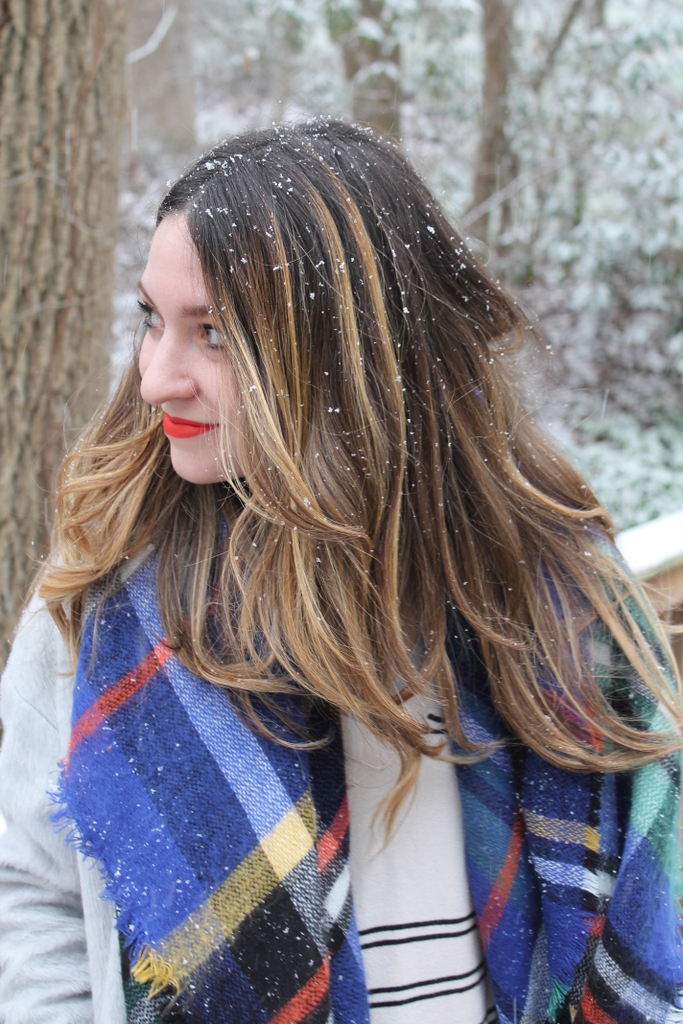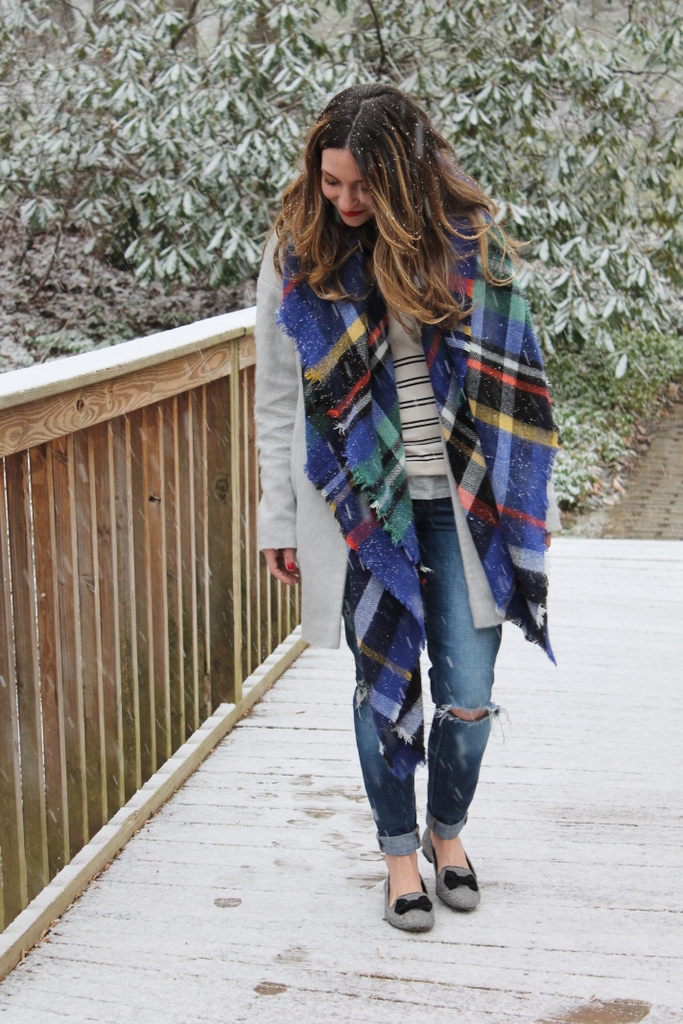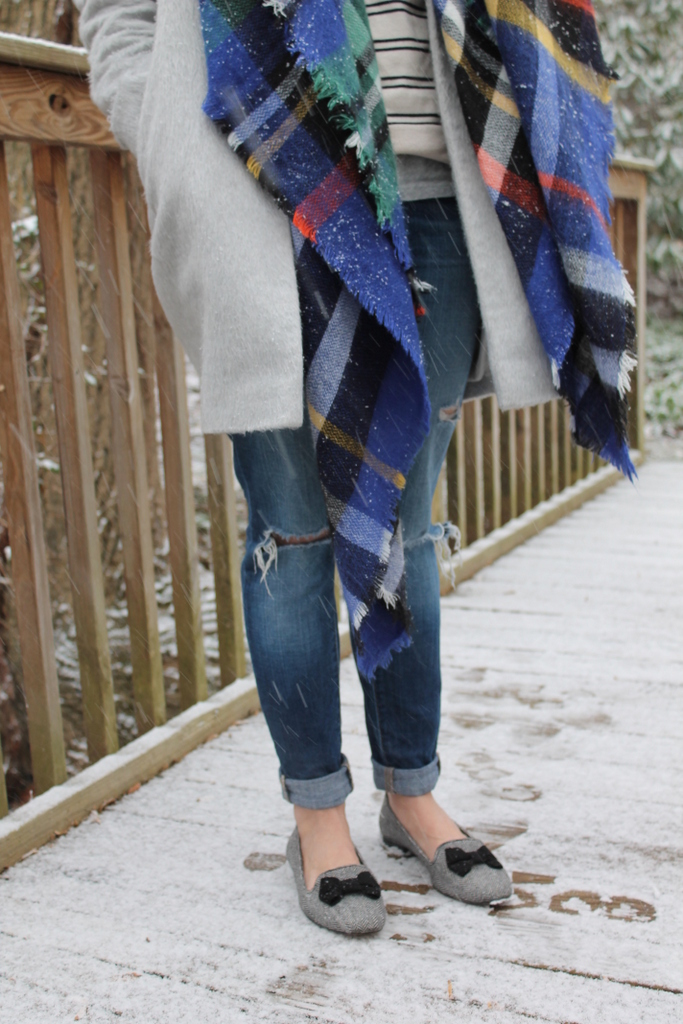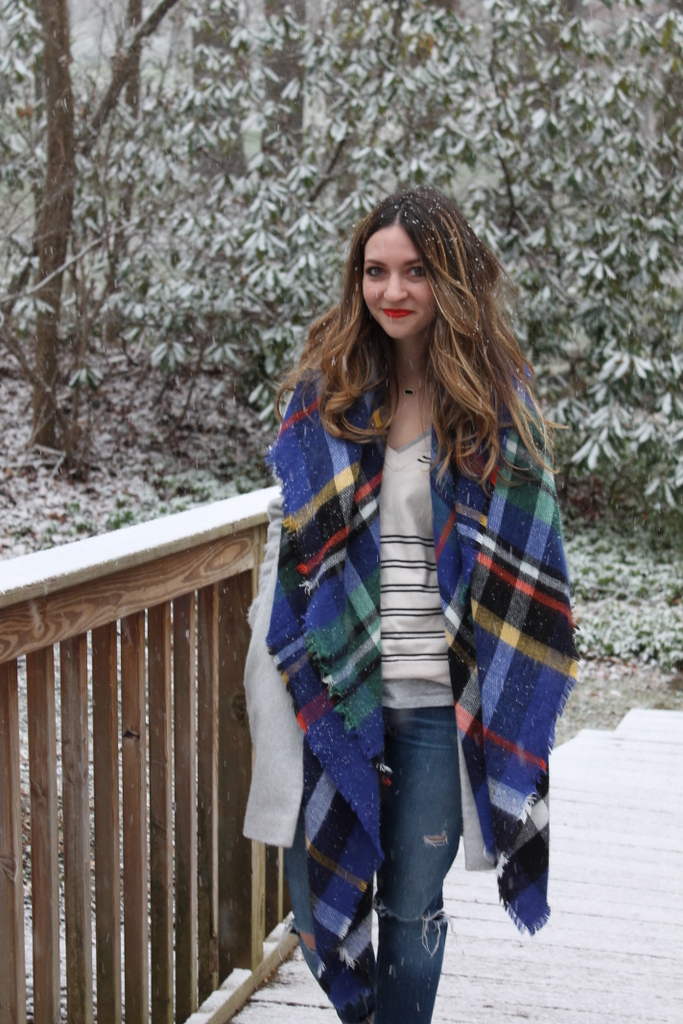 jeans: Paige Denim, sweater: J.Crew, tee: Everlane, coat: Asos (similar here), scarf: Nordstrom (similar here), flats: Sole Society (last year)
We're supposed to get up to 18 inches of snow between tonight and tomorrow and I'm pretty excited about it! Last year at this time, I was panicking at every mention of snow because I was so nervous that I was going to go into labor during a snow storm and even after we had Amelia, I still didn't want it to snow because we were driving to and from the NICU every day for the following six weeks. So, now I'm ready for it!
❤Britt