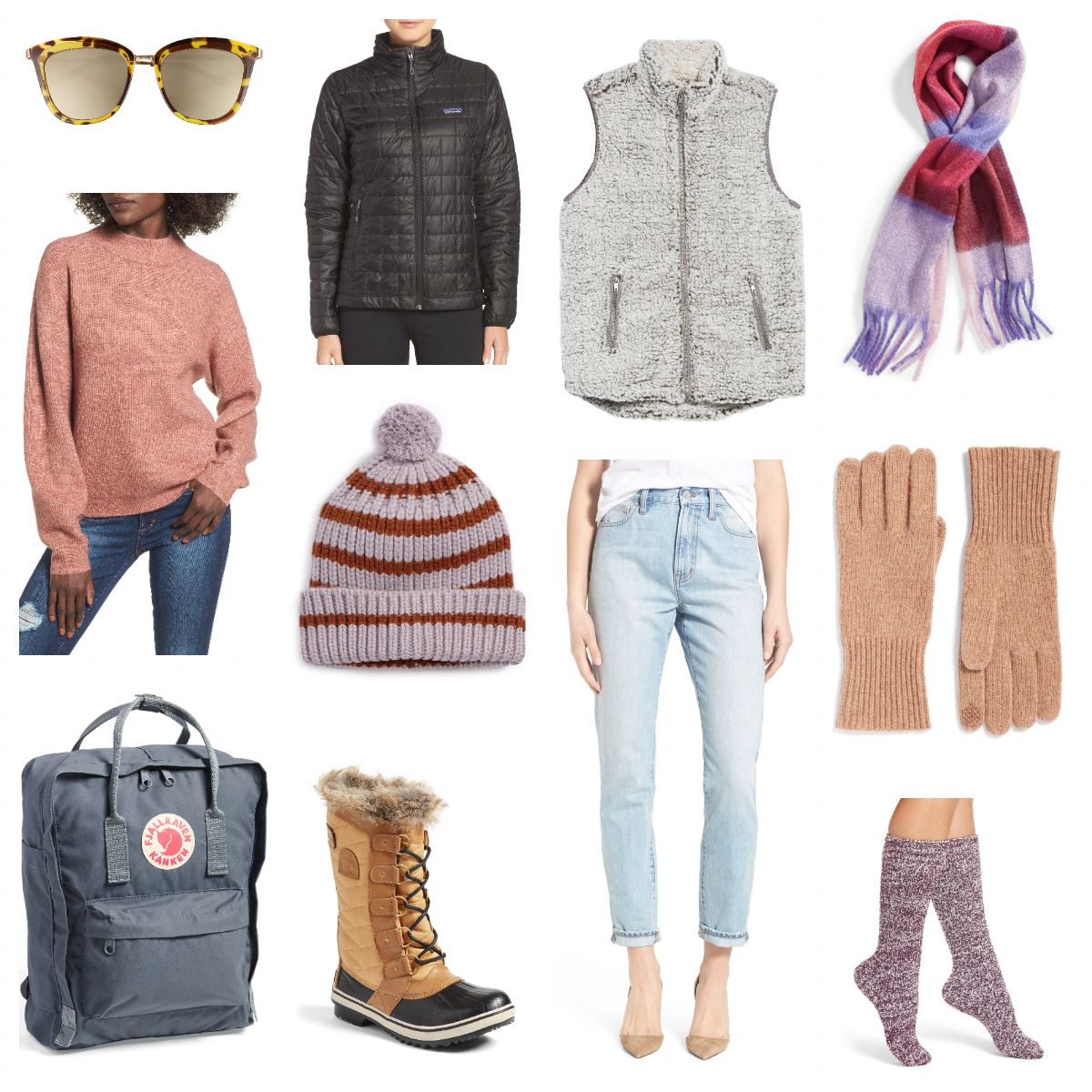 sunglasses, sweater, backpack, coat, hat, boots, vest, jeans, scarf, gloves, socks
Thick sweaters, warm hats, and fuzzy socks are some of my snow day essentials, especially if I plan on venturing outside at all (though the farthest I plan on going is my deck to let the kids play for a bit). Did anyone get a snow day today? Joe went into work at his normal time so no change for us but I do love to cozy up inside with my coffee while the kids play! I think I'm going to order these gloves because I only have nice black leather gloves and they're not tech friendly. Also, I included some violet shades in this post because Pantone's color of the year is ultra violet. I love shades of violet but I don't currently have much in my closet so I thought accessories would be a nice way to ease the color into my wardrobe. I got this backpack for Christmas and I LOVE it! I've also added a pair of light wash denim to my wish list and a couple more colorful sweaters because no matter how much I love neutrals, I will always need some color in my wardrobe, too! What do you prefer?
If you got some snow or are getting more today, have fun and be safe! It's super windy out there! Thanks so much for reading (if you haven't seen it already, I finally posted Joseph's 12 month update… better late than never, right?!)!